Environmental performance: Group-wide engagement
With a longstanding commitment to reducing its environmental footprint, L'Oréal invests in and develops solutions that help it to achieve its goal of continued growth paired with a shrinking environmental impact.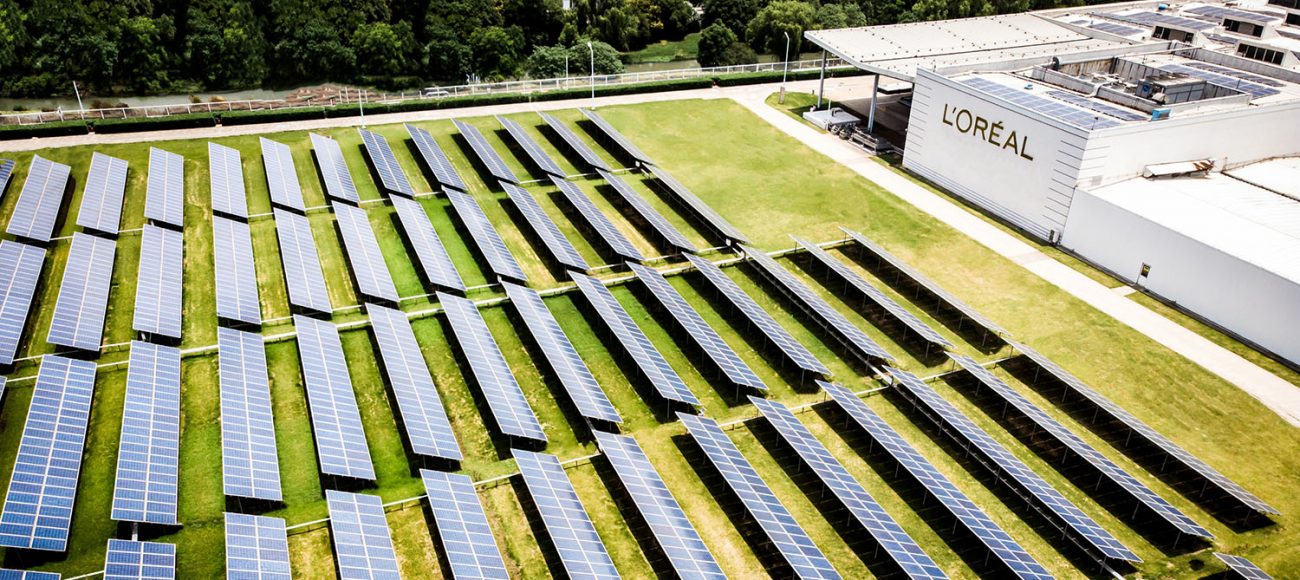 Manufacturing and transporting responsibly
As part of its "Sharing Beauty With All" programme , L'Oréal has committed to improving the environmental impact of all its sites: plants, wholly owned distribution centres, administrative buildings and laboratories. Alongside its global partners, the Group is always on the lookout for the latest innovative and collaborative solutions. Its plants stand out thanks to the way they have completely reinvented their processes to reduce water use and carbon emissions. L'Oréal has four Waterloop plants, where all of the water required for the manufacturing process (washing equipment, producing steam, etc.) is continuously reused or recycled on site.
Moreover, 51 Group sites, including 14 plants, have achieved carbon neutrality by combining energy efficiency (building design and insulation, optimised industrial processes, use of more energy efficient technologies) with the use of renewable energy. These transformations are now being rolled out Group-wide. In 2019, L'Oréal China became the first subsidiary to achieve carbon neutrality at all of its sites (plants, distribution centres, research and innovation centre, and administrative sites).
Product transport is also a priority for greenhouse gas reduction at L'Oréal. The Group is developing multimodal transport solutions that make the most of rail lines and boats, and optimising the Last Mile by rolling out greener vehicles, such as electric vans and cargo bikes.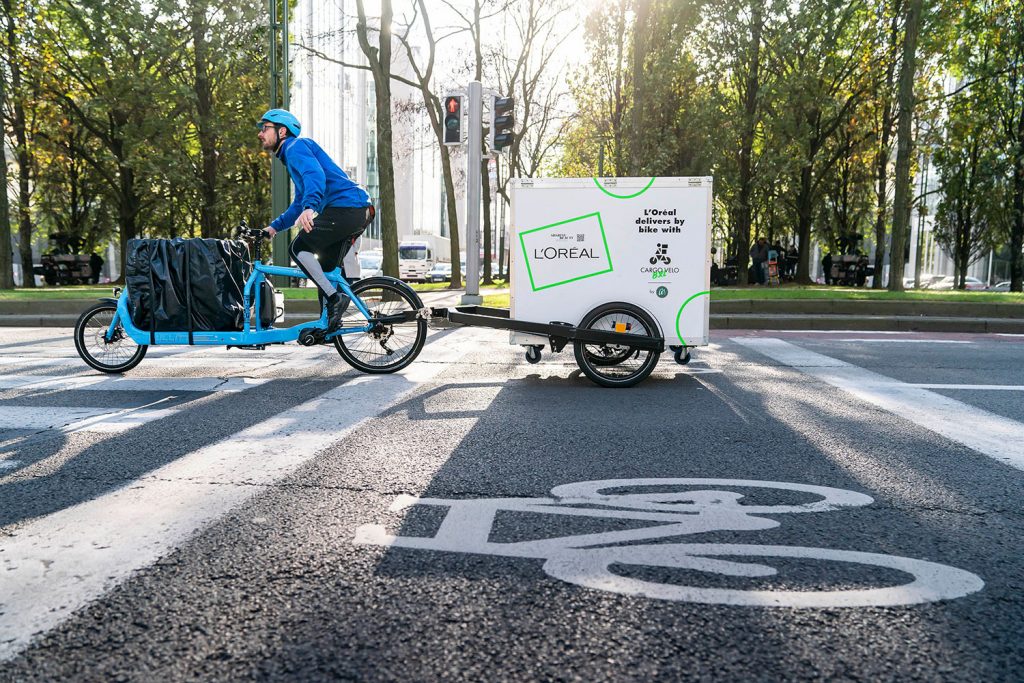 Optimising packaging
Beginning in 2007, L'Oréal launched a responsible packaging policy that includes the eco-design 3R concept: Respect the consumer and the environment, Reduce packaging volume and weight, Replace materials with recycled or renewable options. For example, for paper, cardboard and wooden packaging, the Group aims to use only materials that respect biodiversity and are sourced from responsibly managed forests. As for plastic, L'Oréal has drastically increased its use of recycled materials. Moreover, the Group is developing refillable or reusable packaging to give it a second life and reduce the materials used. Lancôme, for example, has launched refill fountains in perfume stores for its new fragrance, Idôle, launched in 2019.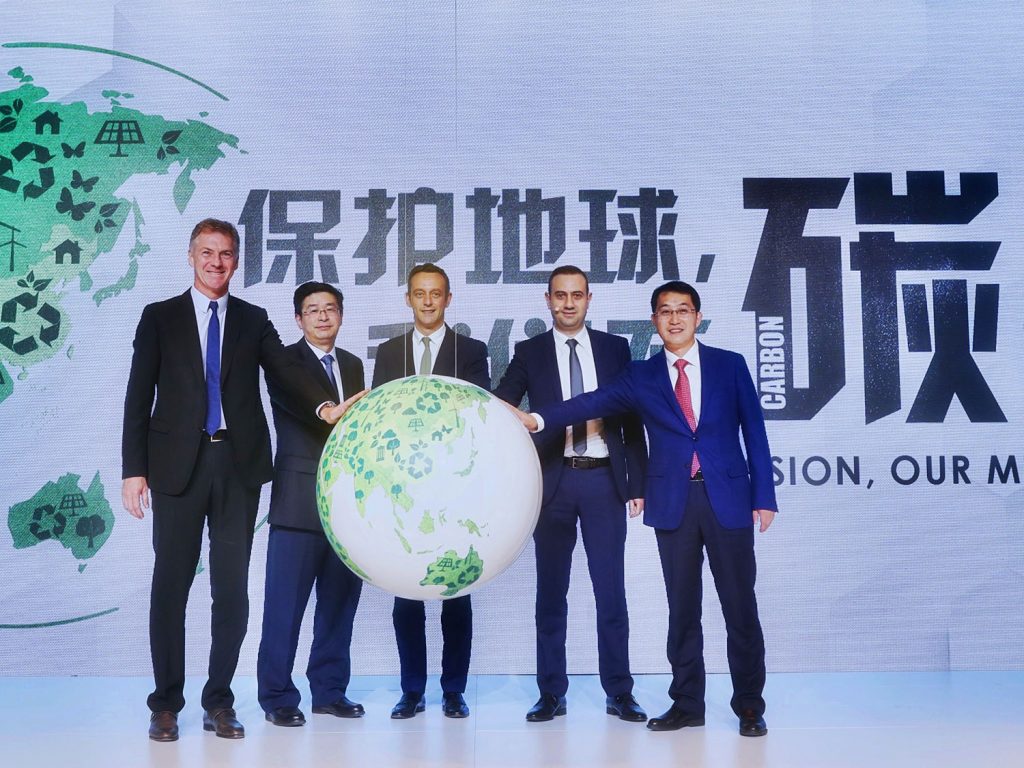 Engaging the Group's ecosystem
L'Oréal believes that its suppliers' activities are a part of its own social and environmental impact. As such, the Group aims to engage its entire ecosystem, particularly suppliers, in its approach.
The L'Oréal Buy & Care programme helps to share best practices, values, solutions and company norms with suppliers. L'Oréal has developed continuous improvement tools, a training programme, support services, consulting, online conferences and more for its suppliers. This year,
EcoVadis evaluated 96% of L'Oréal's strategic suppliers.
As for the Solidarity Sourcing programme, it aims to achieve social inclusion by reserving a portion of Group purchasing in volume for suppliers who help marginalised people access employment and a steady income. The beneficiaries are businesses that employ people from economically disadvantaged communities or people with disabilities, as well as those that have little access to international calls for tender and very small companies. In 2019, the Solidarity Sourcing programme enabled 70,912 people from underprivileged communities to obtain or maintain employment and a fair wage.