Mainland China was the first country to be hit by the Covid-19 virus, a new reality to which L'Oréal managed to adapt quickly while ensuring the safety of employees and engaging in solidarity actions. Thanks to the commitment and responsiveness of the teams, the Group's leading edge in digital and the acceleration of e-commerce, L'Oréal in mainland China is back to growth.
"From big to huge, L'Oréal China is building a company of the future, leading the future of beauty, and co-creating with all partners a new ecosystem for sustainable consumption."
Adapting to a new context
When China was confronted with the accelerating spread of the coronavirus, L'Oréal set up a taskforce with daily meetings to monitor the situation. The teams were quick to adapt to this new situation in terms of organisation, to collaborate remotely with fellow employees as well as external partners and to maintain business continuity.
Solidarity to support the fight against the Covid-19 crisis
L'Oréal China donated five million yuan to the Chinese Red Cross Foundation to fund the construction of the Wuhan Leishenshan Hospital, dedicated to taking care of patients suffering from Covid-19. Several of the Group's brands such as L'Oréal Paris, L'Oréal Professionnel, Yue Sai, La Roche-Posay or CeraVe joined the collective momentum, donating more than 16,000 units of hand creams, face creams and shampoos to support medical teams and hospitals in Hubei. During June 2020, L'Oréal China cooperated with We media - Shanghai Circle to launch a charity event on the theme "What is Beauty during the Post-epidemic Era - A New Lipstick" in three major shopping malls in Shanghai. Participants could exchange an old lipstick of any brand for a new lipstick, as a way to celebrate taking off their mask on safer occasions. L'Oréal China also launched a special Corporate Citizenship Day: more than a thousand employees participated in 50 voluntary activities alongside civilian heroes, such as medical workers, sanitation workers, community workers, public transportation workers, teachers and farmers.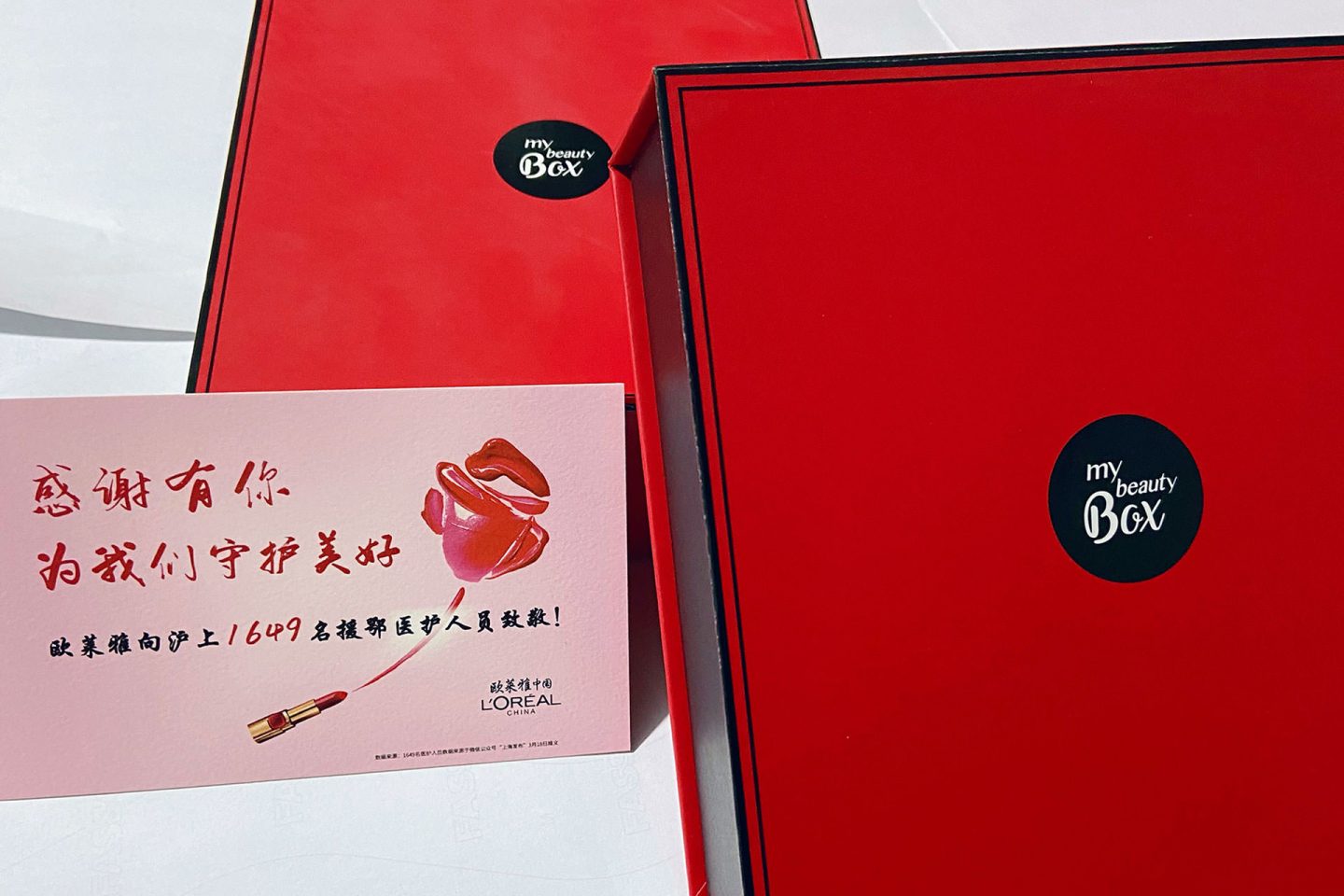 +27%

like-for-like sales growth of L'Oréal in China
Accelerating to meet consumers' evolving expectations
In terms of business, L'Oréal made a great acceleration to adapt to consumers' evolving needs. With its constant "consumer obsession", L'Oréal was able to maintain trust, showing care towards consumers, understanding their needs and offering the most relevant products. Skincare was the most dynamic category as care and hygiene products—such as hand wash and body wash—became the new necessity.
Premium products recognised for their high efficacy and safety continue to meet consumers' desires. Advanced Génifique Youth Activating Concentrate by Lancôme, Hyaluronic Acid Intensifier by SkinCeuticals, Powercell Skinmunity by Helena Rubinstein, Vital Skin-strengthening Super Serum by Kiehl's are a few examples of particularly popular products for consumers concerned with skin health and those looking for high quality products that are endorsed by science.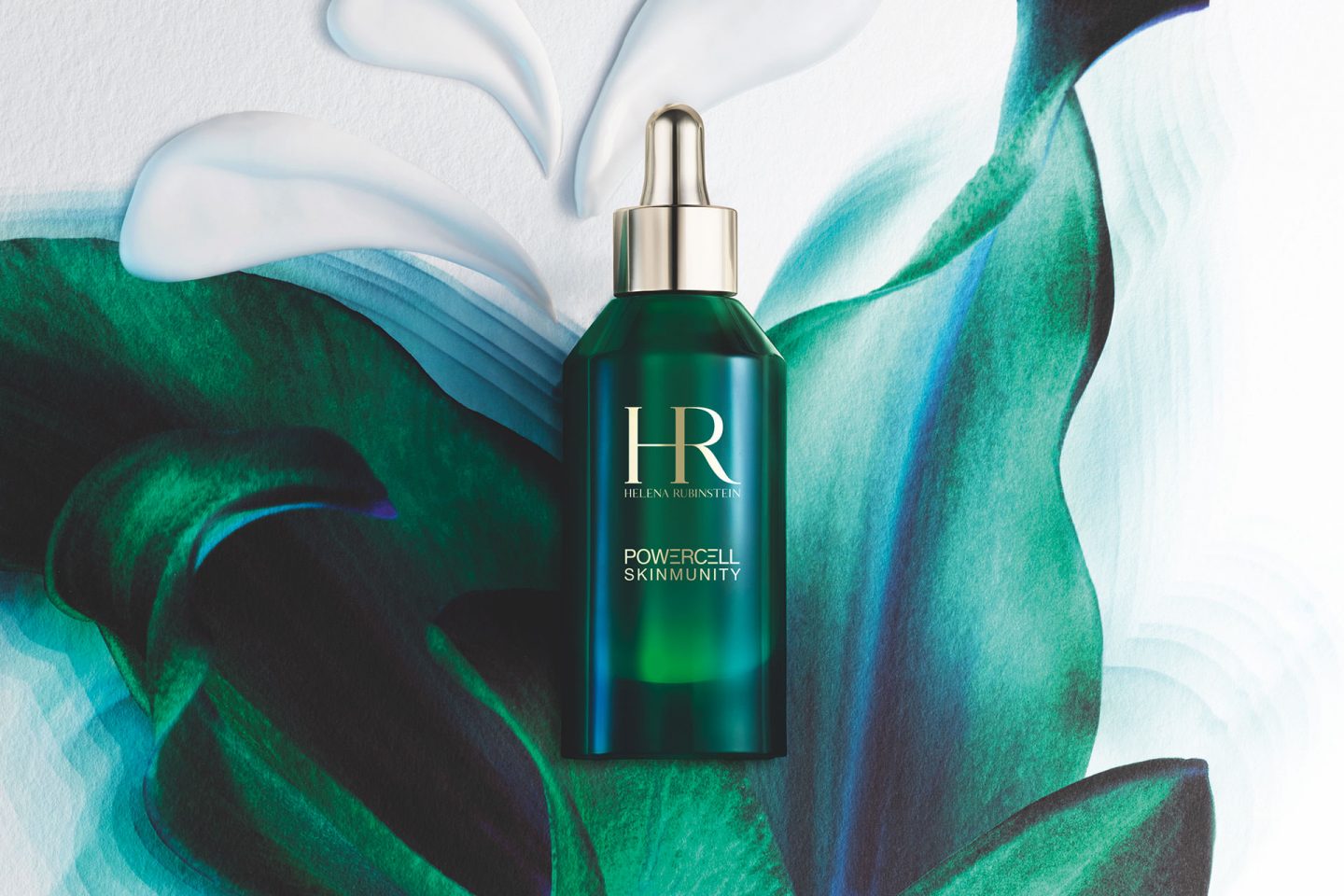 Intelligent diagnosis systems bring online experience to unprecedented level
Already a strong player in e-commerce, the L'Oréal brands are boosting their online experience, a distribution channel which exploded during lockdown and converted new consumers to purchasing beauty products online even after stores reopened. As an example, the dynamic hair colour simulation application Style My Hair by L'Oréal Professionnel is designed to help consumers enjoy hair colour services on an unprecedented level. Consumers can instantly scan the QR code on the screen to place an order for a complete look that matches their hair and makeup. The multi-functional scalp and hair detection app captures high-definition images of consumers' scalp and hair in three different spectral modes, analyses them in four dimensions, and generates reports to help consumers identify potential scalp problems and provide targeted care recommendations.
Livestream goes mainstream
Livestream is one of the main online trends in Mainland China: with more consumers on social networks, L'Oréal's brands answered the appetite for real-time video and mobile services, in addition to more traditional online shopping. As an example, on National Skincare Day on 25 May, La Roche-Posay engaged dermatologists to provide free online skin consultations and organised 25 Derm-Class livestreams on different social platforms which allowed thousands of consumers to obtain useful skincare advice and solutions from experts.
Another example was the 85th anniversary celebration of Lancôme, which involved more than 2,300 Beauty Advisors, 303 retailers and 250,000 consumers to share relevant topics through WeChat moments for 15 days in August. Lancôme received 85 Weibo wishes from 85 top celebrities and influencers within one hour only, generating over 800 million social impressions in total. On Tmall, the Lancôme Invites You to The Celebration Party! event lasted for four days, inviting over 60 top celebrities and famous influencers to attend the live stream. The live stream gained eight million views and over 800,000 new fans on Tmall in only four days.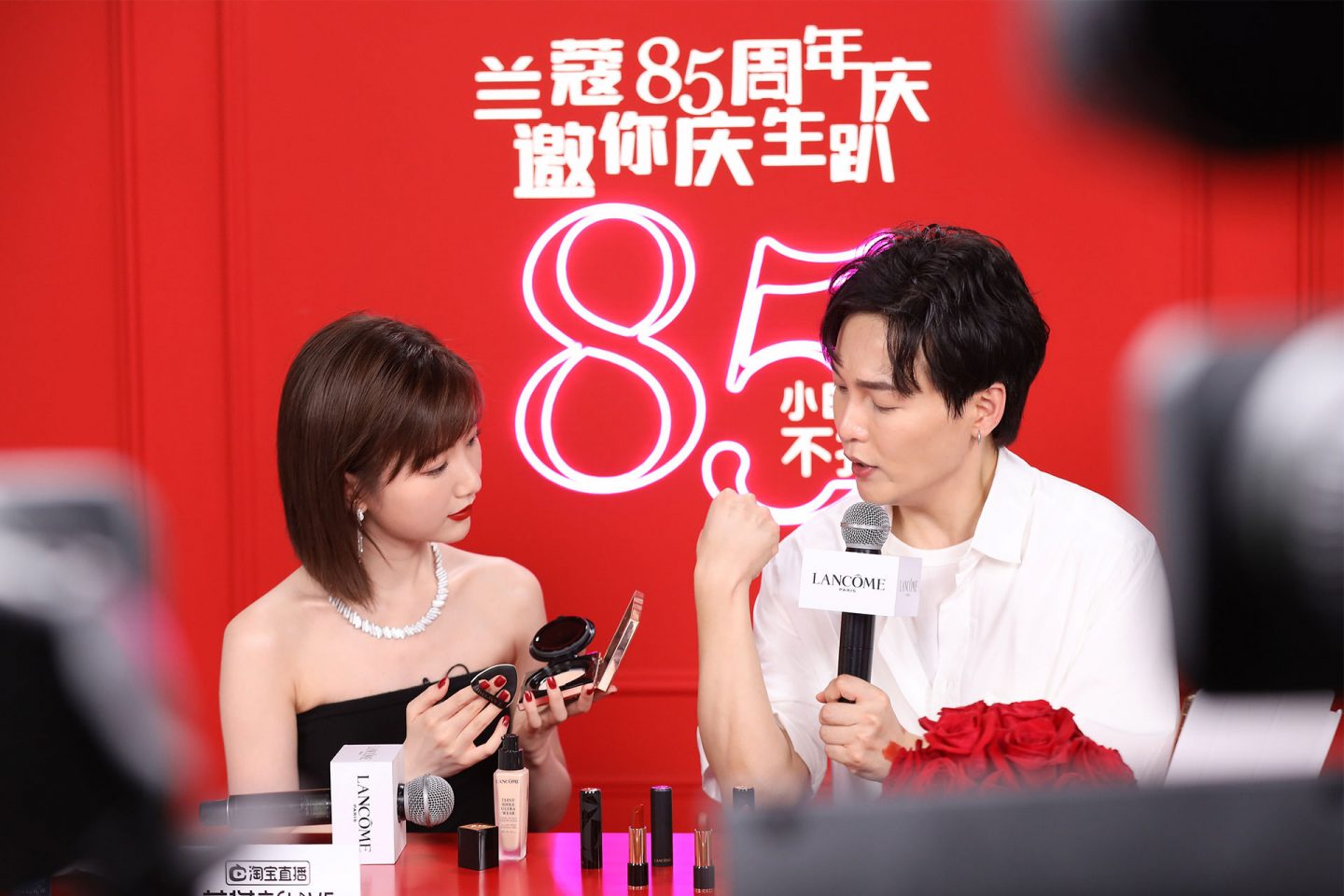 L'Oréal's cutting-edge technology at the 2020 China International Import Expo (CIIE)
The CIIE is the first dedicated import exhibition in the world, a great opportunity for L'Oréal to introduce its latest innovations in terms of products and services to the Chinese market. For its third edition, the CIIE gathered 300 high-level officials, and numerous key guests. Jean-Paul Agon, Chief Executive Officer of L'Oréal, participated via a live webcast for the grand opening of the L'Oréal booth, dedicated to "Beauty for All" with an immersive space of "Sustainable Consumption" on the theme of "Beauty, Technology, and Responsibility". During the exhibition, L'Oréal introduced five new brands to Mainland China's market: Valentino, Maison Margiela, Viktor&Rolf, and Ralph Lauren—high-end fragrance brands—and Decléor, an essential-oil skincare brand. L'Oréal also revealed more than one hundred new products as well as several innovations in the field of services and online experiences.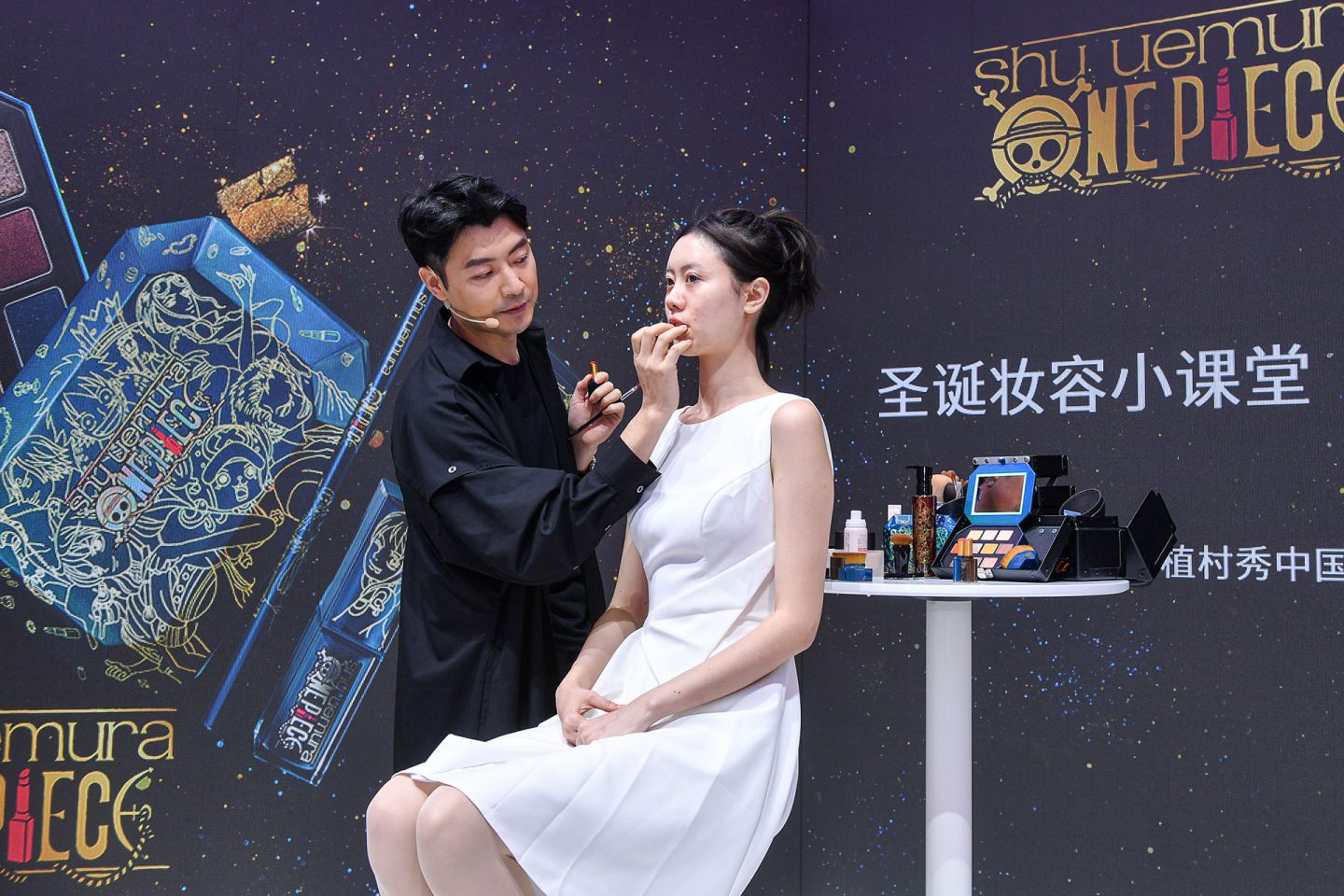 No. 1

beauty group in terms of sales during 11.11 for the fourth consecutive year .
11.11 shopping festival, a great opportunity for brands to reinvent themselves
Single's Day (11.11) Global Shopping Festival has become a platform for L'Oréal China to innovate on all aspects—from 360-degree livestreaming and sustainable packaging to reinventing product development using real-time consumer insights. It was a great opportunity to connect and engage with millions of consumers coming onto Alibaba's platforms. Chinese consumers particularly appreciated the brands' latest innovations but also limited-edition products, recently launched skincare ranges and products from newly launched brands, such as CeraVe and Saint-Gervais Mont-Blanc. Singles' Day is another great opportunity for brands to reinvent themselves and offer consumers personalised services as well as product recommendation and education, especially during the Covid-19 period.
Sustainable beauty
In 2020, L'Oréal China announced "L'Oréal for the Future", the Group's sustainability commitments for 2030. This new programme takes a two-track approach to accelerate L'Oréal's internal transformation and empower its business ecosystem externally, committing to working with its partners to deal with urgent social and ecological challenges, promote more sustainable consumption and the protection of the planet. Together with the Group's new programme and targets, L'Oréal China launched "Good Planet, See U", a green consumption advocacy project uniting all brands and relying on strong partnerships. L'Oréal China continues its internal transformation, improving the management of water resources as in its Yichang Tainmei Plant. All the water used for industrial processes at Yichang plant will be recycled water, saving an average of 16,758 tonnes of water ever year, equivalent to the annual water consumption of 93 households . It is estimated that the water consumption of a single product in 2021 can be reduced by 1.1 litres compared with that in 2005.