BEING THE BEST PARTNER OF THE BRANDS IN EVERY MARKET
Operations(1) has three major responsibilities: Design, Production and Distribution. Determined to improve the group's economic efficiency and implement the Universalisation strategy, Operations contributes to L'Oréal's reputation and works towards its corporate social responsibility commitments.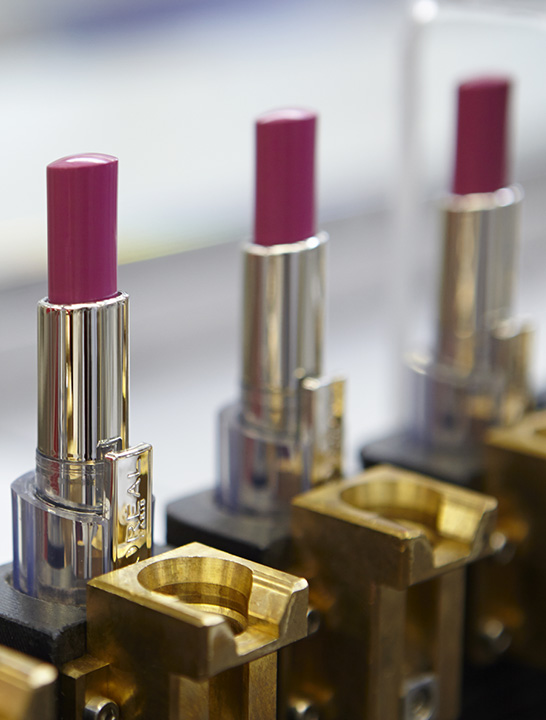 (1) Operations covers seven fields: Quality; Environment, Health & Safety; Packaging & Product Development; Purchasing; Production; Supply Chain and Real Estate.
DESIGN, PRODUCTION AND DISTRIBUTION
FOR BRANDS CLOSE TO
THEIR CONSUMERS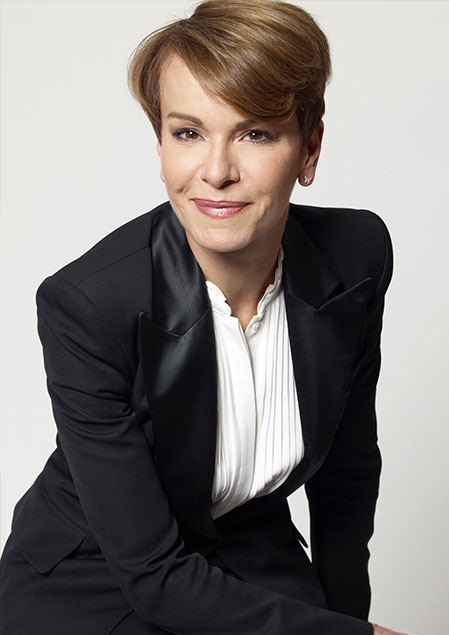 " Stepping up Operations in the New Markets is essential for the group's Universalisation strategy "
Barbara Lavernos
Executive Vice-President Operations
factories worldwide
delivery points
worldwide
How does Operations respond to the challenges of Universalisation?
Winning over the next billion consumers depends on our ability to ramp up our presence in the New Markets, while continuing the development of our worldwide structure. Our agility enables us to adapt to varied contexts in our three fields of activity: Design, Production and Distribution. We are continuing to refine our models so as to deliver solutions suited to the needs of the different zones and brands, from tailor-made limited edition production, for French-made GIORGIO ARMANI Privé fragrances, to very accessibly priced sachets of hair colour made at our factory at Baddi, India.
How do you drive the performance of your Operations?
There are 3 key stages. In Design, a design-to-cost approach combined with targeted and efficient sourcing enable us to support each brand in its product development. Our packaging innovation capability is also crucial: 88 packaging patents were filed by our teams in 2014. In Production, we are continuing our strategy to have each factory specialise in one technology, and moving forward with initiatives to reduce production costs. In Distribution, our integrated supply chain(1) and the roll-out of new information systems are helping us to clearly strengthen our targeted, distributor-centric approach.
How does Operations provide cross-functional support to help the group rise to its challenges?
Operations has responsibilities that are fundamental for the whole group: Safety, that is protecting people and goods; and Quality, which protects the brands. In addition, Operations plays a major role in terms of L'Oréal's CSR commitments and its key strategic project "Sharing Beauty With All": responsible design and sourcing, and the reduction of CO2 emissions, water consumption and waste across the whole value chain.
(1) L'Oréal's supply chain handles all flows of information and goods from the supplier to the distributor's sales outlet.
Voir moins
AN INDUSTRIAL NETWORK
TO UNDERPIN THE GLOBAL ROLL-OUT
OF THE BRANDS
From design to production and distribution, Operations provides solutions to support the brands as they conquer the New Markets. New production sites – such as the Cairo plant to supply Africa and the Middle East, and the Baddi factory in northern India – have recently been set up close to these new consumers.
Elvive Oil Replacement by L'ORÉAL PARIS, the flagship product of the new Cairo factory in Egypt, is mainly produced for Saudi Arabia, the Gulf States and the Maghreb. Indeed, the haircare product was conceived, designed and produced specifically for this zone, and marks a turning point with its high-quality tube packaging tailored to the expectations of consumers in this region. Made at the Baddi plant in northern India, Black Naturals by GARNIER is a premium quality hair colourant that is very competitively priced. Selling for just 39 rupees, this sachet-packed product is perfectly in line with the needs of Indian consumers.
Voir moins
SUPPLY CHAIN(1): WORKING CLOSER THAN EVER WITH DISTRIBUTORS
By placing distributors at the heart of the supply chain strategy, the Operations teams are continuing to optimise economic performance, while supporting markets as their distribution patterns change.
(1) L'Oréal's Supply Chain handles all flows of information and goods from the supplier to the distributor's sales outlet.
E-commerce and a host of smaller sales outlets in the New Markets are now being added to traditional channels. Against this background, the performance of the L'Oréal supply chain set a new record in terms of overall service level(1). These advances were recognised in 2014, with L'Oréal climbing to 9th place in the Consumer products category of the Gartner international rankings(2). Gartner – an independent company specialised in company assessments – stressed the constant progress made by L'Oréal in building an integrated and innovative Supply Chain that creates value for the business units.
(1) Percentage of products delivered on time, with references and quantities requested by the distributor. (2) Source: "2014 Gartner Supply Chain Top 25: Consumer Products".
Voir moins
ENVIRONMENTAL FOOTPRINT:
ADVANCES RECOGNISED BY CDP(1)
In 2014, the determined efforts of the Operations teams to uphold the CSR commitments of the L'Oréal "Sharing Beauty With All" project led to significant advances.
(1) Carbon Disclosure Project.
L'Oréal is committed to significantly reducing its energy consumption, thanks to innovative solutions and the use of renewable energies in its factories and distribution centres. For example, in 2014 the Burgos factory in Spain inaugurated a biomass plant(1) that meets almost 100% of its energy needs. This global commitment has been recognised: for the second year running, CDP has given L'Oréal an A rating for its energy performance, and has included the group in its worldwide list of Best Performers in Climate Change Leadership.
(1) Plant that transforms wood waste from local forests and sawmills into energy.
Voir moins