BECOMING
THE LEADER IN
DIGITAL BEAUTY
In 2014, with the appointment of a Chief Digital Officer, L'Oréal reaffirmed its commitment to accelerating the digital age in all digital beauty segments:
e-commerce, data technologies and interaction with consumers.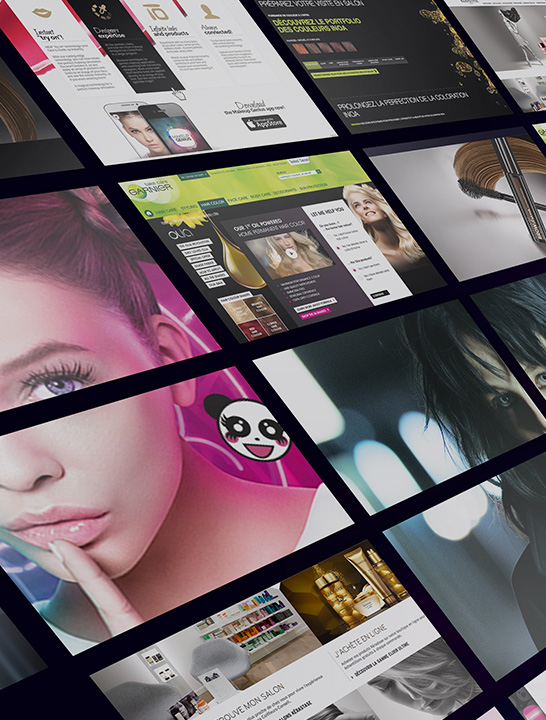 OUR DIGITAL TRANSFORMATION
IS ON THE FAST TRACK
OF MEDIA SPENDING
ON DIGITAL
GROWTH
OF E-COMMERCE IN CHINA(1)
(1) Like-for-like, including distributor feedback and L'Oréal estimates.
What is L'Oréal's goal for digital beauty?
As the world's leader in beauty(1), L'Oréal aims to become number 1 in the digital beauty field as well, particularly in terms of customer engagement, experience and emotional connections. We are committed to accompanying consumers in their online purchases, and to pairing our products with digital beauty services that feature appealing experiences and practical information.
How has the digital revolution transformed the group?
Digital channels have allowed us to reinvent the way our brands communicate with consumers, by fostering a closer relationship based on dialogue and exchange. It has also changed the way we work and develop innovations. Data technologies provide us with a more precise understanding of our consumers, which in turn enables us to offer products and routines in line with their expectations.
What is L'Oréal's digital strategy?
Our strategy is based on three pillars: e-commerce, personalisation of products and services, and the transformation of our brands into "digital love brands". We rely on two main drivers: collaboration with expert partners, in order to capitalise on their expertise; and, at in-house level, our teams' ability to quickly get up to speed, in order to bring all of the group's professions into the digital age.
(1) Source: "Beauty's Top 100" WWD, August 2014.
Voir moins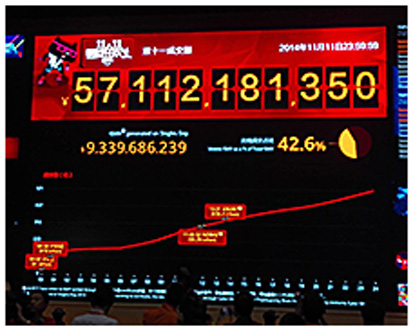 E-COMMERCE:
A MAJOR ASSET FOR L'ORÉAL IN CHINA
In China – the world's number one online-purchasing market(1) – e-commerce already accounts for 10% of L'Oréal sales, and more than 15% for brands like VICHY, LA ROCHE-POSAY and MAGIC(2). These promising results are underpinned by partnerships with online distributors like Alibaba and Tmall. On Singles' Day, a very important day of special offers, L'Oréal's brands performed well, particularly MAYBELLINE NEW YORK – the number 1 make-up brand in the country(3) – and MAGIC, which sold over 11 million face masks in 24 hours(3).
(1) Source: CNNIC. (2) Including distributor feedback and L'Oréal estimates. (3) Source: Distributor feedback.
THE DAWN OF A NEW ERA:
CONNECTED BEAUTY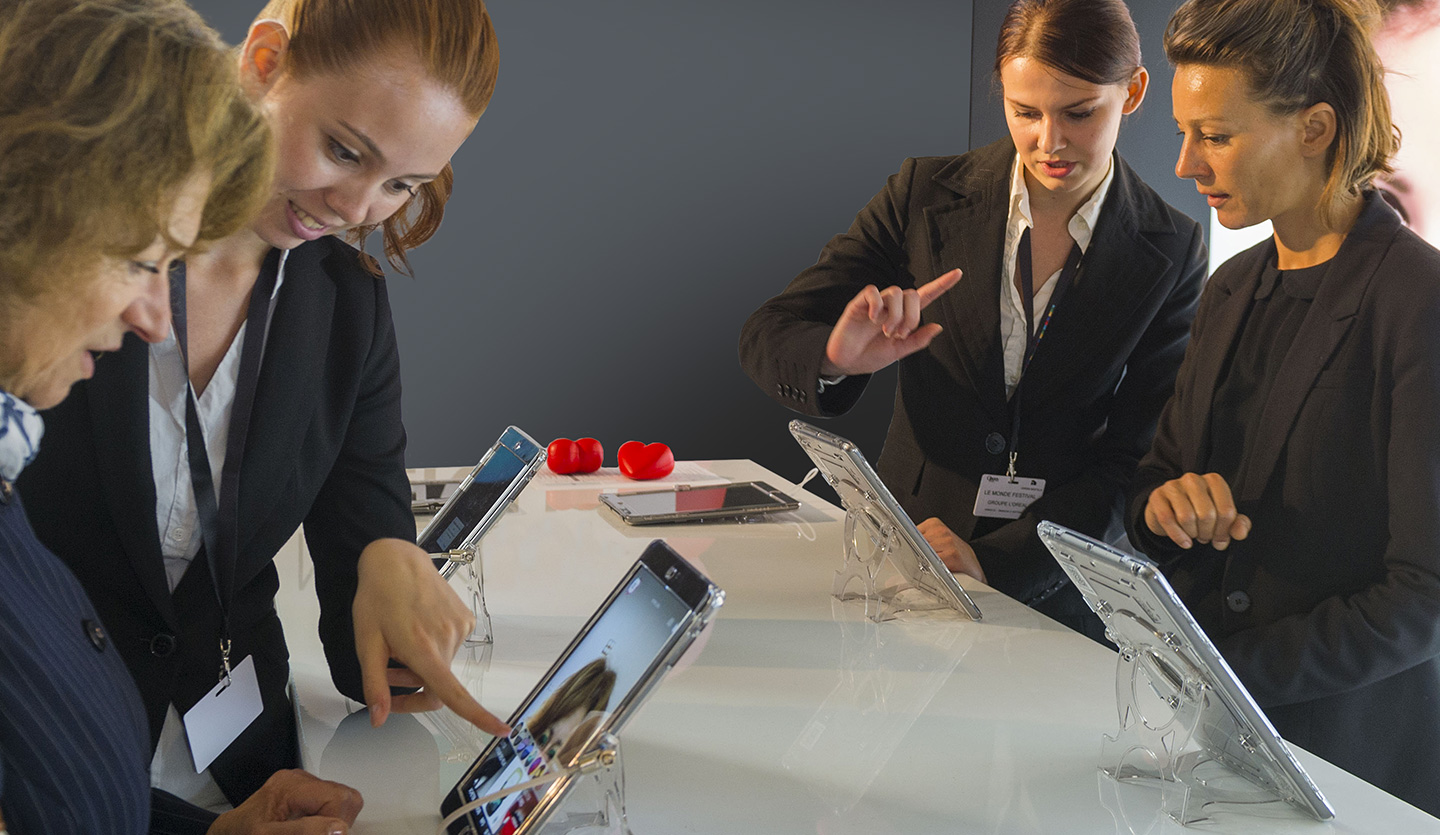 To imagine the consumer experience of tomorrow, L'Oréal Research and Innovation has created an innovation incubator for connected beauty in Silicon Valley in the United States. The goal is to pair the group's cosmetics knowledge with avant-garde technologies to invent the products and services of the future.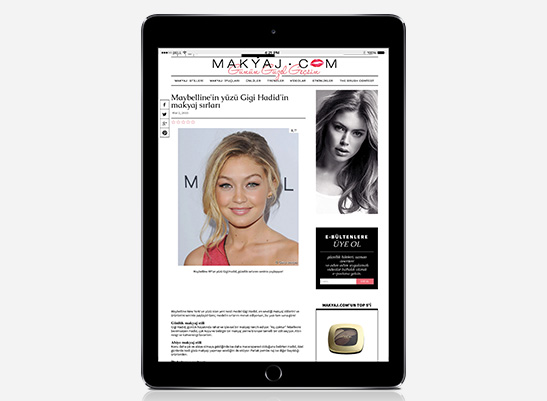 Makyaj.com, which was launched in Turkey, is a successful example, of the group's content-driven digital strategy, in the make-up segment which attracts large numbers of young, connected consumers. This online magazine not only wins new customers but it also serves as a showcase for the brands. What are the website's strengths? It has developed partnerships with local media and bloggers to boost its popularity, and incorporated links to the major Turkish e-commerce websites. A 100% digital experience, from the first impression of a product through to purchase.
Voir moins
KEY DIGITAL INNOVATIONS

LA ROCHE-POSAY – Lipikar Families
Lipikar Families are selected by partnering dermatologists to receive a year of products from LA ROCHE-POSAY's Lipikar range and benefit from direct advice from dermatologists and dermo-advisers. They also enjoy access to a digital community platform.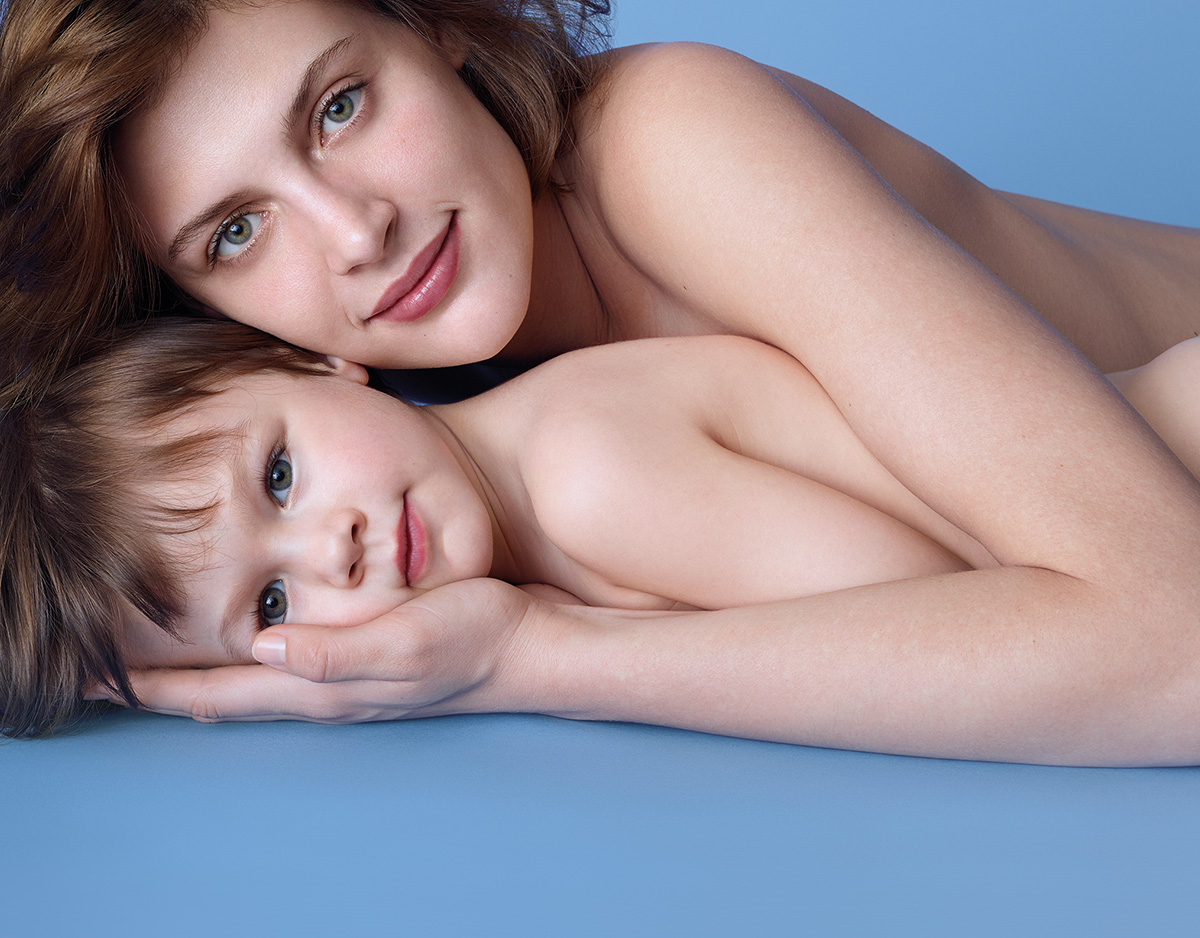 KIEHL'S - E-commerce
In 2014, e-commerce accounted for a significant portion of the brand's sales thanks to its high-quality website and regular online events. A digital best practices role model for L'Oréal Luxe.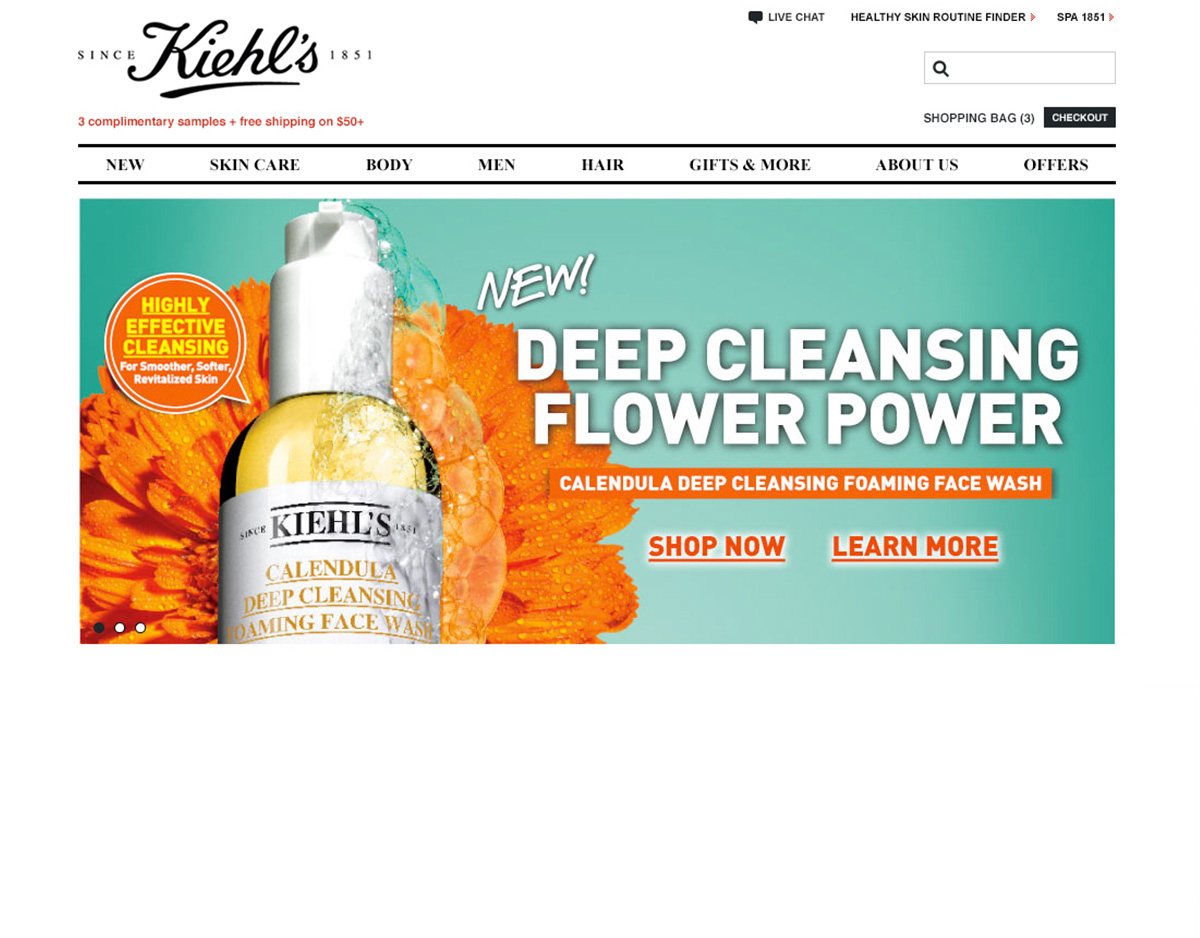 MAYBELLINE NEW YORK – Eyestudio Brow
The brand is using its innovative Eyestudio Brow platform – which provides online assessments, advice and video tutorials – to strengthen its positioning as an eye make-up expert.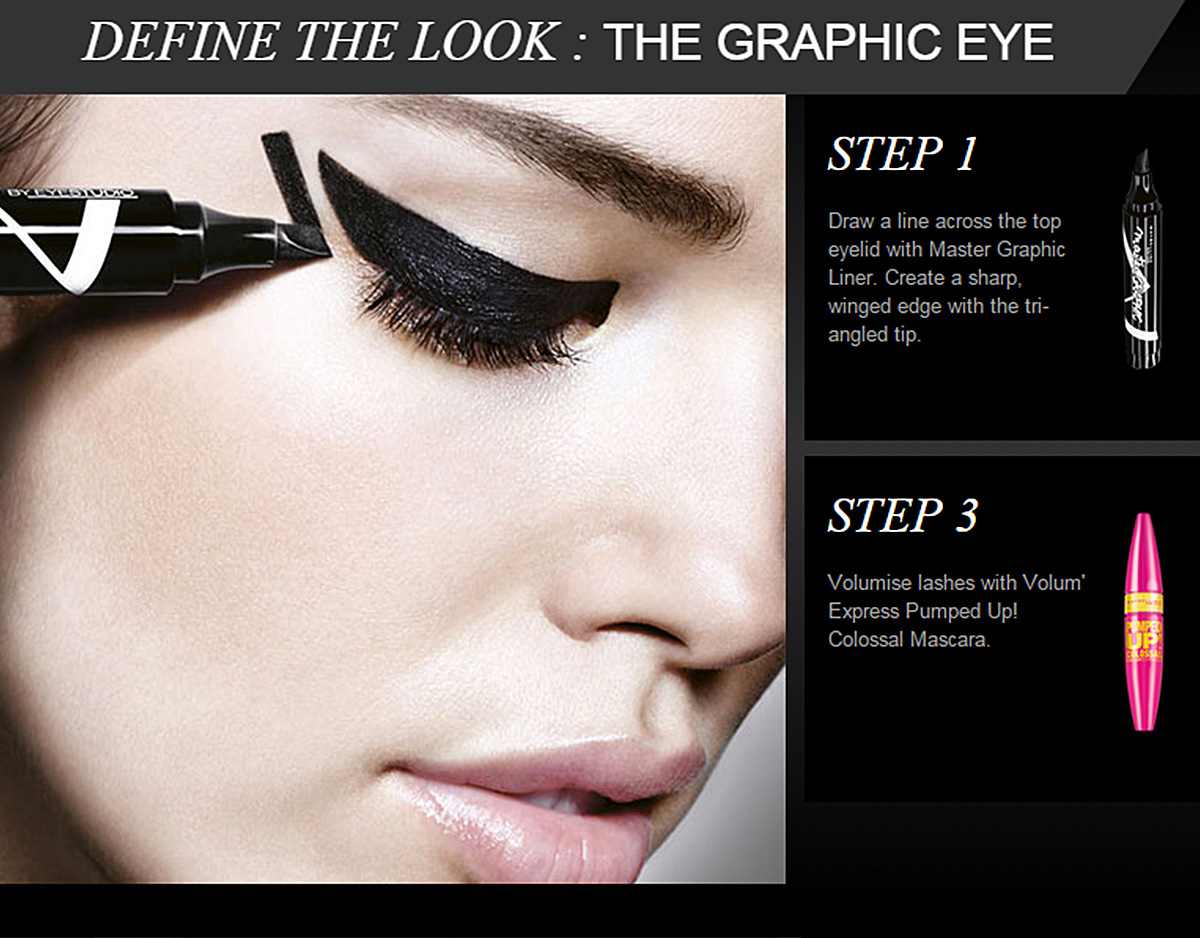 REDKEN - #Splashlights looks
The brand is riding the splashlights hair colour trend by inviting its hair artists and fans to share their creations under the #splashlights looks hashtag. It is a smart way for the brand to lead the conversation about this new look and post relevant content.