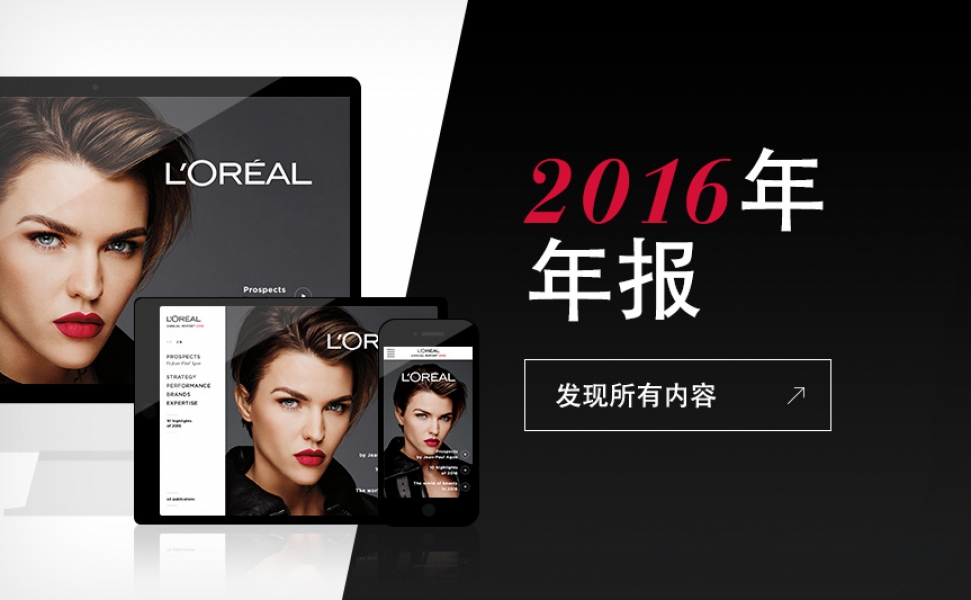 The Annual Report now available in Chinese!
Article published on 02.08.2017
Initially published in English and French as a printed report, before becoming a digital experience online, L'Oréal's Annual Report website is now available for the first time in Chinese!
The report is a showcase for the group, and this translation strengthens its Universalisation strategy by providing Chinese speakers all over the world with easier access to the group's strategy, performances and values.
Amongst other topics, the report covers recent acquisitions, product innovations, new beauty routines for all cultures and beauty desires. Year after year, the group's activities contribute to its Universalisation strategy by placing diversity at the heart of L'Oréal's development.
To learn more about L'Oréal's Universalisation strategy, click here