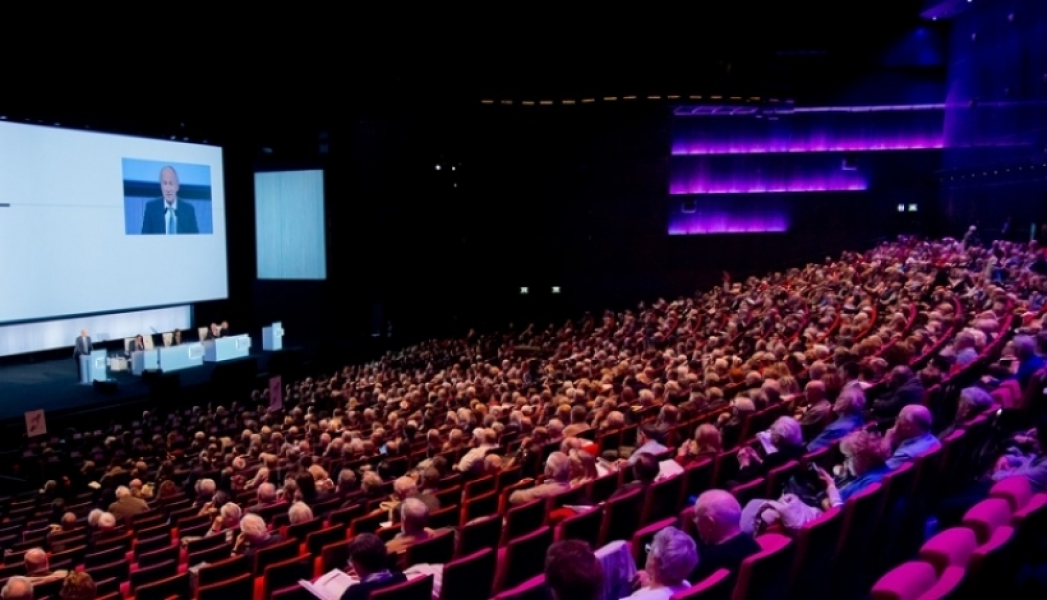 ''L'Oréal is a solid value'', Jean-Paul Agon, Chairman & CEO of L'Oréal
ARTICLE PUBLISHED ON 17.07.2016 
Excerpts from the address by Jean-Paul Agon, Chairman and Chief Executive Officer of L'Oréal, during the Annual General Meeting held on April 20th, 2016. 
"L'Oréal is a solid value, a company that delivers all the conditions for solidity, visibility, continuity and sustainability"
Jean-Paul Agon, Président-Directeur Général
Webcast : Watch the full presentation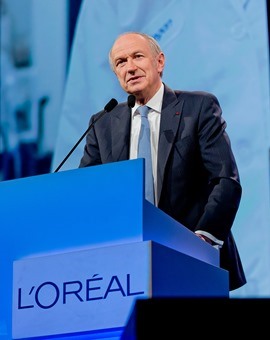 "Despite a slowdown in global growth and greater international volatility, especially in some emerging countries, your group's performance in 2015 was solid. We have strengthened our positions in three of our four Divisions and have continued to expand on all continents.
"The 2015 performances confirm your group's excellent economic health"
From a strategic viewpoint, 2015 was a year of acceleration for our transformation into the New L'Oréal. In the beauty industry, everything is being transformed at lightning speed. We are working hard to transform your group and make sure it is perfectly adapted to the world that is now emerging."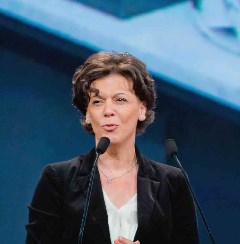 "In the digital field, our progress in 2015 was swift and substantial: we posted 1.3 billion euros in e-commerce sales(1) and 25% of our media expenditure is now on digital. Digital is opening up extraordinary new horizons in direct and personalised relationships with consumers. The UV patch from LA ROCHE-POSAY, a small electronic sensor which provides sun protection recommendations, is one of the first illustrations of connected beauty.
In the field of sustainable development, Alexandra Palt, Chief Sustainability Officer, has presented our key ambitions and our advances in 2015 (see page 5). We are also convinced that ethics plays a crucial part in sustainability, and is at the same time a decisive competitive advantage for pioneering companies in this field. Thanks to the determined efforts of all our teams, L'Oréal is gaining ever wider recognition for its impact on society and the environment. I am convinced that it is our responsibility to show the way forward in ethical, social and environmental matters."
"In a world that is becoming increasingly volatile, uncertain, complex and ambiguous, L'Oréal is a solid value.
Our vision is based on a clear strategic project, centred on our mission – Beauty for All, and our strategy – Universalisation. We can rely on solid fundamentals, our brand portfolio and our essential commitment to research, innovation and quality, which has always been one of the keys to our success.
Sustained growth in sales and profits, year after year, is also underpinned by a solid and balanced business model. This sustainability also stems from our outstanding agility: our strategy is centralised but our organisation is operationally decentralised."
"Beauty is a tremendous market for the future, but that is not all. Beauty also helps to make life more beautiful. Beauty is an essential need, It provides a sense of well-being, but also confidence. We see this in the programmes of the Foundation: beauty can help people to live better and find their place in society. Beauty is a positive state of mind that encourages us to get involved and open up to others.
It is what unites and motivates L'Oréal's employees. It is the reason behind our passion, which drives us to innovate and go the extra mile to meet beauty desires around the world. That is our job: to let beauty express itself, to help each woman and each man assert themselves and find more beauty in their lives and in the world.
I would like to thank you, dear shareholders, for supporting us in this remarkable and noble mission."
(1) Sales achieved on the brands' own websites and estimated sales achieved by the brands corresponding to sales through retailers' websites (non-audited data).