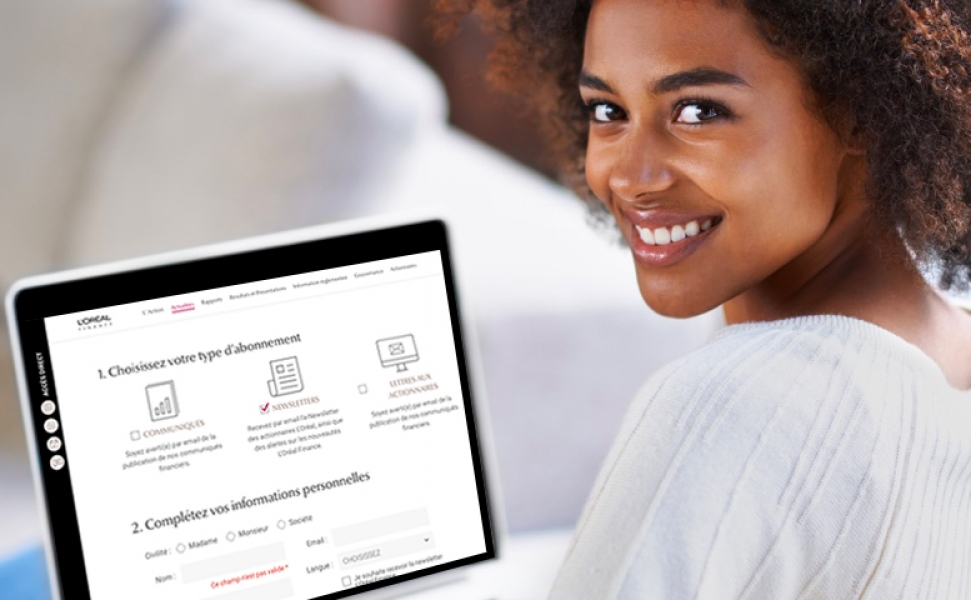 Fill out the form below to be informed in real time and receive our communications by email.
Privacy *
The information you have provided us with is held by L'Oréal S.A. in an electronic file for the purpose of informing you on a regular basis about the Group's financial news. The information is kept for an indefinite period by the L'Oréal Financial Communications Department. In accordance with current regulations, you can exercise your right to access, rectify, cancel or oppose the personal data held by contacting the Financial Communications team at the following address:
[email protected]
To learn more about personal data protection, please visit our privacy and personal data notice at
Legal notices
Discover the L'Oréal Finance mobile app
L'Oréal Finance is a universal application which you can use on both your smartphone and tablet!
The app gives you access to the Group's latest financial information, live share price and financial news, publications, news releases, and the most recent webcasts and strategic presentations.
Discover the app