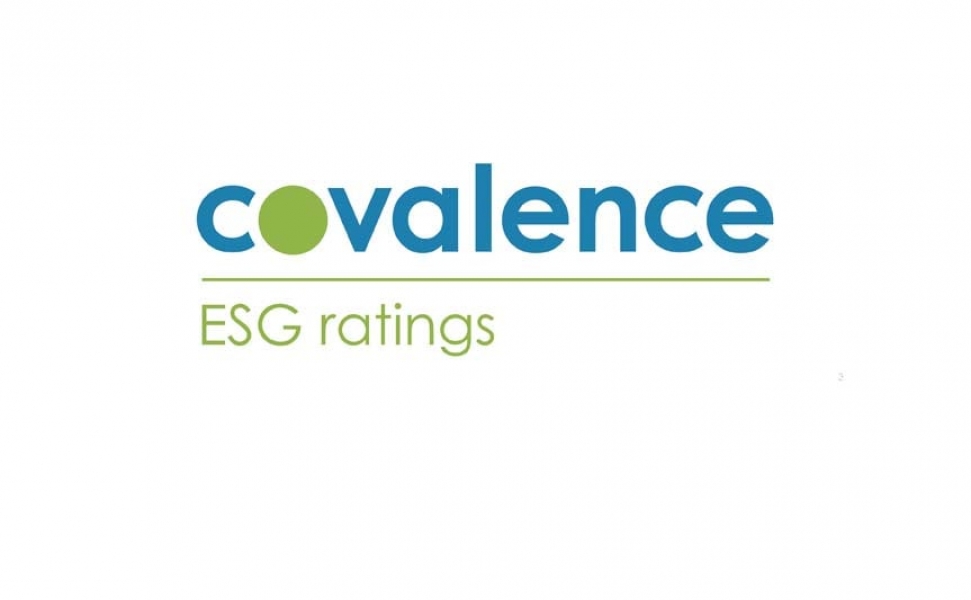 Published on 19/12/2018
L'Oréal achieves No. 1 ranking worldwide in Covalence EthicalQuote reputation index
Clichy, 20 December 2018 - L'Oréal announced today that it ranks No. 1 worldwide across all industries in the Covalence EthicalQuote reputation index. This ranking covers the world's 581 largest listed companies. It reflects the perception of stakeholders, media and companies' communication on environmental, social, governance and human rights issues.
Jean-Paul AGON, Chairman and CEO of L'Oréal, said: "Our Ethical Principles - Integrity, Respect, Courage and Transparency - guide our development and contribute to our reputation. These principles are the foundation of our sustainable development, corporate social responsibility, compliance and philanthropy policies. We are proud of this 1st place achieved thanks to each employee's commitment on a daily basis. This recognition reinforces our firm belief that acting ethically is the only way to build a sustainable business."
"The sincerity with which we approach ethical questions is key. Ethical questions are rarely simple but we address them with courage. Our culture of integrity allows us to develop relationships based on trust with our consumers, employees, shareholders, business partners and other stakeholders." said Emmanuel LULIN, Senior Vice-President & Chief Ethics Officer of L'Oréal.
About L'Oréal 
L'Oréal has devoted itself to beauty for over 100 years. With its unique international portfolio of 34 diverse and complementary brands, the Group generated sales amounting to 26.02 billion euros in 2017 and employs 82,600 people worldwide. As the world's leading beauty company, L'Oréal is present across all distribution networks: mass market, department stores, pharmacies and drugstores, hair salons, travel retail, branded retail and e-commerce.
Research and innovation, and a dedicated research team of 3,885 people, are at the core of L'Oréal's strategy, working to meet beauty aspirations all over the world. L'Oréal's sustainability commitment for 2020 "Sharing Beauty With All" sets out ambitious sustainable development objectives across the Group's value chain. For more information: http://mediaroom.loreal.com/en/
 
About Ethics at L'Oréal
 
In 2000, L'Oréal was one of the first companies in France to establish a Code of Ethics and to appoint, in 2007, a Chief Ethics Officer.
In 2008, L'Oréal's Chairman and CEO, Jean-Paul Agon, received the prestigious Stanley C. Pace Leadership in Ethics Award.
In 2015, L'Oréal's Senior Vice-President and Chief Ethics Officer, Emmanuel Lulin, received the prestigious Carol. R. Marshall Innovation in Ethics Award
In 2017 and 2018, L'Oréal received the Transparency Grand Prix for its Code of Ethics (Grand Prix de la Transparence - Charte Éthique).
In 2018:
- L'Oréal was recognised for the 9th time as one of the World's Most Ethical Companies by the Ethisphere Institute, as a LEAD company by the United Nations Global Compact and received the 2 Awards of Excellence in Ethical Governance and Ethical Leadership from the University of Cergy-Pontoise (France)
- Emmanuel Lulin, L'Oréal's Senior Vice-President and Chief Ethics Officer was honoured as UN Global Compact SDG Pioneer for Advancing Business Ethics. He also received the Bill Daniels Being a Difference Award from the NASBA Center for the Public Trust and the 1st Honourary Award as Ethics Influencer from the University of Cergy-Pontoise
- L'Oréal organizes an annual Ethics Day where employees from around the world can chat online with L'Oréal's Chairman and CEO and their country General Manager about ethics.
For more information on ethics at L'Oréal: http://www.loreal.com/group/governance/acting-ethically.aspx 
 
About Covalence
Founded in 2001 in Geneva, Switzerland, Covalence SA helps companies and investors integrate Environment, Social and Governance (ESG) factors into strategy and decision making. The Covalence approach is based on a diversity of sources of information and relies on web monitoring and artificial intelligence together with human analysis. It compares ESG data publicly reported by companies (disclosure) to online narrative content reflecting the perceptions of stakeholders such as the media and NGOs (reputation).
"This news release does not constitute an offer to sell, or a solicitation of an offer to buy L'Oréal shares. If you wish to obtain more comprehensive information about L'Oréal, please refer to the public documents registered in France with the Autorité des Marchés Financiers, also available in English on our Internet site www.loreal-finance.com.
This news release may contain some forward-looking statements. Although the Company considers that these statements are based on reasonable hypotheses at the date of publication of this release, they are by their nature subject to risks and uncertainties which could cause actual results to differ materially from those indicated or projected in these statements."


Contacts at L'Oréal
Individual shareholders and market authorities
Mr Jean Régis CAROF
Tel.: +33 1 47 56 83 02
[email protected] 
Financial analysts and institutional investors 
Mrs Françoise LAUVIN
Tel.: +33 1 47 56 86 82
[email protected] 
 
Journalists
Mrs Polina HUARD 
Tel.: +33 1 47 56 87 88
[email protected]
Switchboard
Tel.: +33 1 47 56 70 00

For further information, please contact your bank, stockbroker or financial institution (I.S.I.N. code: FR0000120321), and consult your usual newspapers or magazines or the Internet site for shareholders and investors, www.loreal-finance.com, the L'Oréal Finance app or call the toll-free number from France: 0 800 66 66 66.