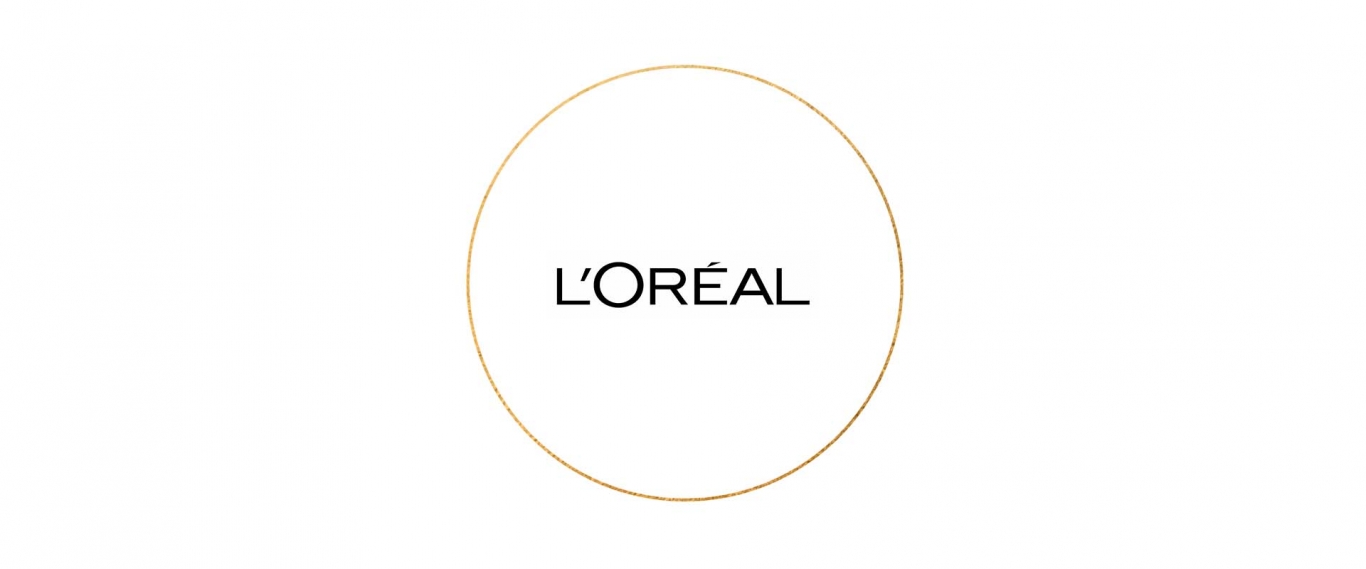 STRONG SALES INCREASE: +14.1% based on reported figures
VERY POSITIVE CURRENCY IMPACT
GROWTH IN ALL DIVISIONS AND GEOGRAPHIC ZONES
Sales: 6.44 billion euros
              +14.1% based on reported figures
              +4.0% like-for-like
              +5.2% at constant exchange rates
Commenting on the figures, Mr Jean-Paul Agon, Chairman and Chief Executive Officer of L'Oréal, said:
"As announced, first quarter sales grew very strongly by +14.1%, in a very favourable monetary environment. With like-for-like growth of +4%, the Group has made an encouraging start to the year, with performances remaining contrasted by Division.
L'Oréal Luxe continues to prove very dynamic and to outperform its market. Active Cosmetics maintains its strong momentum. The Professional Products Division is confirming its gradual improvement. The Consumer Products Division started the year as forecast, in a mass market that declined slightly in Western Europe while still growing moderately in North America.
The Group has finalised the acquisition of Niely in Brazil and is integrating Magic, NYX, Decléor and Carita, the strategic brands acquired in 2014, which complement and strengthen its international portfolio in key regions and categories.
L'Oréal is also accelerating its digital transformation, especially in terms of brand activation and e-commerce development.
In an economic context that is still volatile, we confirm that we are confident in our ability to outperform the market this year once again, and to achieve growth in sales and profit."
A – First quarter 2015 sales
Like-for-like, i.e. based on a comparable structure and identical exchange rates, the sales growth of the L'Oréal group was +4.0%.
The net impact of changes in consolidation was +1.2%. 
Currency fluctuations had an impact of +8.9%.
Growth at constant exchange rates was +5.2%. If end of March current exchange rates (€1 at $1.076) are extrapolated up to December 31, the impact of currency fluctuations would be +9.3% for the whole of 2015.
Based on reported figures, the Group's sales at March 31, 2015 amounted to 6.44 billion euros, an increase of +14.1%.
Sales by Operational Division and Geographic Zone
 
Quaterly sales
Growth
€ million
1st quarter 2014
1st quarter 2015
Like-for-like
Reported
By Operational Division
 
 
 
 
Professional Products
735.2
852.6
3.5%
16.0%
Consumer Products
2,758.9
3,078.3
1.7%
11.6%
L'Oréal Luxe
1,460.8
1,753.7
7.5%
20.1%
Active Cosmetics
507.4
559.2
7.6%
10.2%
Cosmetics Divisions total
5,462.2
6,243.9
4.0%
14.3%
By Geographic Zone
 
 
 
 
Western Europe
2,019.9
2,100.4
1.3%
4.0%
North America
1,295.2
1,622.0
2.4%
25.2%
New Markets, of which:
2,147.2
2,521.5
7.5%
17.4%
- Asia, Pacific
1,166.4
1,476.1
5.8%
26.6%
- Latin America
410.9
460.2
10.0%
12.0%
- Eastern Europe
426.8
396.6
9.2%
-7.1%
- Africa, Middle East
143.1
188.7
11.3%
31.8%
Cosmetics Divisions total
5,462.2
6,243.9
4.0%
14.3%
The Body Shop
176.4
192.4
4.2%
9.1%
Group total
5,638.6
6,436.3
4.0%
14.1%
PROFESSIONAL PRODUCTS
At the end of March, the Professional Products Division recorded growth of +3.5% like-for-like and +16.0% based on reported figures.
Haircare, still the number one contributor to growth, has been boosted by the success of Serioxyl at L'Oréal Professionnel, Chronologiste at Kérastase, Cérafill at Redken and Biolage Cleansing Conditioner at Matrix. Hair colour is benefiting from the strong momentum of Redken and the solid sales of Inoa at L'Oréal Professionnel. Essie is growing strongly in Western Europe and the United States. The integration of Carita and Decléor is continuing.
In geographic terms, the United States and Western Europe continue to grow. In the New Markets, the Division is maintaining its dynamism. The largest contributors to growth are the United States, India and Brazil.
CONSUMER PRODUCTS
In the first quarter, the Consumer Products Division posted growth of +1.7% like-for-like and +11.6% based on reported figures. 
The Division's growth was reinforced in make-up, thanks to the launches of Infallible Matte foundation by L'Oréal Paris, Lash Sensational mascara by Maybelline and the powerful dynamism of its new brand NYX.
In haircare, the successful international roll-out of the Extraordinary Oils range from L'Oréal Paris is continuing. Ultra Doux by Garnier is growing strongly and is launching Olive Mythique.
In skincare, the Division is growing, thanks to the good start made by Revitalift Filler at L'Oréal Paris and the success of Micellar Cleansing Waters at Garnier.
The Division is being held back by the European market, which has a difficult start to the year. The Division is winning market share in North America, Eastern Europe and Spanish-speaking Latin America.
L'ORÉAL LUXE
L'Oréal Luxe continues to be very dynamic with growth of +7.5% like-for-like and +20.1% based on reported figures in the first quarter of 2015.
Yves Saint Laurent is recording strong double-digit growth, thanks to the success of the women's fragrance Black Opium, and of make-up innovations such as Volupté Tint-in-Oil and the new Volume Effet Faux Cils mascara. Giorgio Armani is growing rapidly in the beauty category, but also thanks to its women's fragrance range Sì and the launch of the men's fragrance Acqua di Giò Profumo. Lancôme started the year well in Europe with the women's fragrances La vie est belle and La Nuit Trésor, the launch of its Miracle Cushion foundation, and the continuing success of Visionnaire skincare cream. Kiehl's and Urban Decay are continuing their strong international expansion.
L'Oréal Luxe has recorded good growth overall, and is outperforming the worldwide market, especially in Western Europe and in Asia.
ACTIVE COSMETICS
At the end of March, the Active Cosmetics Division remains very dynamic, with sales at +7.6% like-for-like and +10.2% based on reported figures.
For Vichy, the first-quarter highlights were the confirmed success of Liftactiv Supreme with consumers, in the central anti-ageing segment, and the bodycare offensive with the promising launch of Ideal Body.
La Roche-Posay, with double-digit growth on all continents, is continuing to demonstrate the success of its business model, with its very solid flagship products and the launch of Toleriane Ultra Yeux.
SkinCeuticals is continuing to grow with its innovative launch Metacell Renewal B3, an everyday corrector for first signs of photo-ageing.
All Zones are dynamic, and the Division is also moving into the Travel Retail channel, with the opening of its first point of sale in Hong Kong.
Multi-division summary by Geographic Zone
WESTERN EUROPE
Despite the sluggish economic environment in Western Europe, the Group recorded first quarter growth of +1.3% like-for-like and +4.0% based on reported figures, and is consolidating its market share. In a mass market channel that remains tense, the Consumer Products Division has gained market share, thanks to its innovations, in the skincare and haircare segments. L'Oréal Luxe is continuing to win market share in a channel that has made a good start to the year.
NORTH AMERICA
L'Oréal posted growth at +2.4% like-for-like and +25.2% based on reported figures. The Selective Divisions are driving growth with increases of more than 10% for several of their brands, including Kiehl's, Giorgio Armani and La Roche-Posay. The Consumer Products Division is bolstering its positions in haircare and make-up, and is achieving strong growth with its two recent acquisitions NYX and Carol's Daughter.
NEW MARKETS
Asia, Pacific: L'Oréal recorded growth of +5.8% like-for-like and +26.6% based on reported figures. Excluding Japan, like-for-like growth reached to +6.5%. The first-quarter highlights included the very good performance by L'Oréal Luxe, especially in Greater China, driven in particular by Kiehl's, Yves Saint Laurent and Giorgio Armani. The Consumer Products Division is being driven by its performance in Southern Asia and by e-commerce in China. In the Active Cosmetics Division, La Roche-Posay posted very strong growth across the Zone.
Latin America: L'Oréal achieved growth of +10.0% like-for-like and +12.0% based on reported figures. The Professional Products Division, Active Cosmetics and L'Oréal Luxe recorded double-digit growth, driven by their major brands L'Oréal Professionnel, Lancôme, Giorgio Armani, Vichy and La Roche-Posay. Growth in the Consumer Products Division significantly outperformed the market in the Hispanic zone, driven by the performance of Elvive by L'Oréal Paris, and Nutrisse and BI-O by Garnier.
Eastern Europe: The Zone posted +9.2% like-for-like and -7.1% based on reported figures. Growth is driven by Russia, Turkey, Ukraine and Poland. All Divisions are contributing to our dynamism in this region. The Consumer Products and Professional Products Divisions, as well as L'Oréal Luxe, are increasing their overall market share in the Zone. The Active Cosmetics Division is winning market share in Russia and Turkey, capitalising on the very good performance of La Roche-Posay.
Africa, Middle East: The Africa, Middle East zone recorded growth of +11.3% like-for-like and +31.8% based on reported figures. Its growth outperformed the markets, which in most cases have slowed since the end of 2014. The first-quarter trend was particularly strong in the haircare segment, with Elvive by L'Oréal Paris and Ultra Doux by Garnier, which is currently being launched in the Gulf States. Kérastase has also built up good momentum in the Professional Products Division. Giorgio Armani fragrances are growing strongly, as are all the brands in the Active Cosmetics Division.
THE BODY SHOP
The Body Shop recorded growth of +4.2% like-for-like and +9.1% based on reported figures. The brand is building up its momentum in key regions and categories.
The strategy to amplify innovation and drive skincare is reaping rewards in the first quarter with visible results in Europe, the Middle East, North America and Latin America, while some of the Asian countries remain more difficult. The launch of Drops of Youth Bouncy Sleeping Mask, with its innovative texture, was one of the growth drivers in the quarter.
B - Important events during the period 01/01/15 to 03/31/15
On February 2, 2015, The Body Shop announced the acquisition of its Australian franchisee Adidem Pty Limited, which operates 91 stores in Australia.
On March 6, 2015, L'Oréal and CFAO announced the signing of a protocol agreement covering the production and distribution of cosmetic products in Ivory Coast. This new partnership will enable L'Oréal to step up the presence and accelerate the expansion of its brands in Ivory Coast and French-speaking West Africa.
On March 31, 2015, L'Oréal finalised the acquisition of Niely Cosméticos in Brazil, announced on September 8, 2014, for which the regulatory authorities' approval was obtained in January 2015.
In addition, on April 16, 2015, L'Oréal unveiled the first results of its Sharing Beauty With All sustainable development programme.
"This news release does not constitute an offer to sell, or a solicitation of an offer to buy L'Oréal shares. If you wish to obtain more comprehensive information about L'Oréal, please refer to the public documents registered in France with the Autorité des Marchés Financiers, also available in English on our Internet site www.loreal-finance.comThis news release may contain some forward-looking statements. Although the Company considers that these statements are based on reasonable hypotheses at the date of publication of this release, they are by their nature subject to risks and uncertainties which could cause actual results to differ materially from those indicated or projected in these statements."

This is a free translation into English of the First quarter 2015 sales news release issued in the French language and is provided solely for the convenience of English speaking readers. In case of discrepancy, the French version prevails. 
Contacts at L'Oréal
Individual shareholders and market authorities
Mr Jean Régis CAROF
Tel.: +33 1 47 56 83 02
[email protected] 
Financial analysts and institutional investors 
Mrs Françoise LAUVIN
Tel.: +33 1 47 56 86 82
[email protected].com 
 
Journalists
Mrs Stephanie CARSON-PARKER
Tel.: +33 1 47 56 76 71
[email protected]
Switchboard
Tel.: +33 1 47 56 70 00
For more information, please contact your bank, broker or financial institution (I.S.I.N. code: FR0000120321), and consult your usual newspapers, and the Internet site for shareholders and investors, www.loreal-finance.com, or call +33 1 40 14 80 50.
C – Appendix
L'Oréal group sales 2014/2015 (€ millions)
| | | |
| --- | --- | --- |
|   | 2014 | 2015 |
| First quarter: |   |   |
| Cosmetics | 5,462.2 | 6,243.9 |
| The Body Shop | 176.4 | 192.4 |
| First quarter total | 5,638.6 | 6,436.3 |
| Second quarter: |   |   |
| Cosmetics | 5,348.5 |   |
| The Body Shop | 187.4 |   |
| Second quarter total | 5,536.0 |   |
| First half: |   |   |
| Cosmetics | 10,810.8 |   |
| The Body Shop | 363.8 |   |
| First half total | 11,174.6 |   |
| Third quarter: |   |   |
| Cosmetics | 5,200.7 |   |
| The Body Shop | 190.4 |   |
| Third quarter total | 5,391.1 |   |
| Nine months: |   |   |
| Cosmetics | 16,011.4 |   |
| The Body Shop | 554.2 |   |
| Nine months total | 16,565.7 |   |
| Fourth quarter: |   |   |
| Cosmetics | 5,646.7 |   |
| The Body Shop | 319.6 |   |
| Fourth quarter total | 5,966.4 |   |
| Full year: |   |   |
| Cosmetics | 21,658.2 |   |
| The Body Shop | 873.8 |   |
| Full year total | 22,532.0 |   |