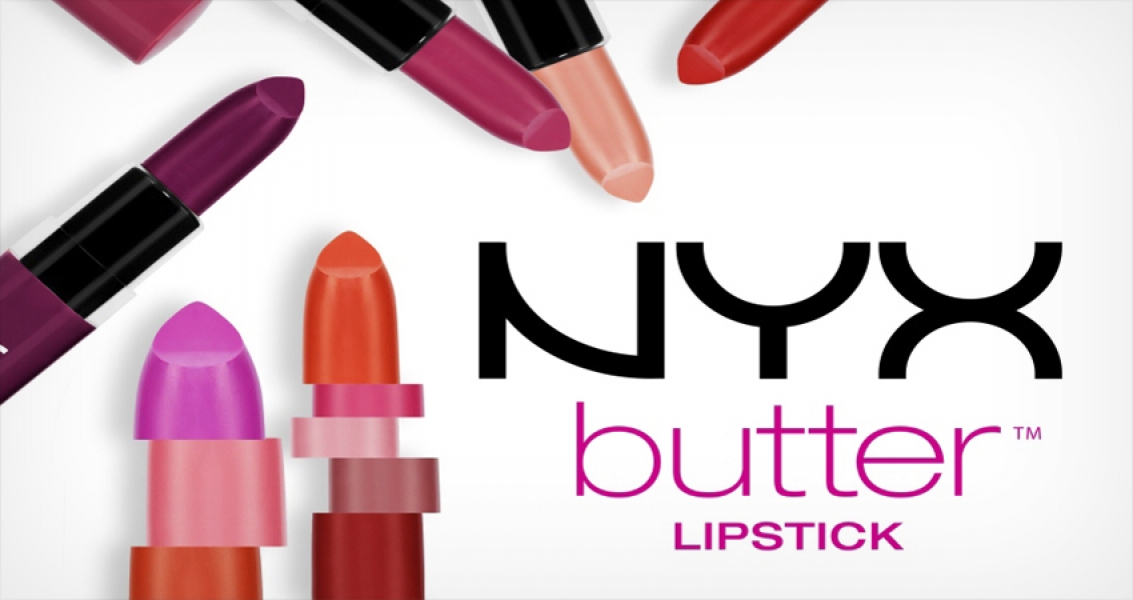 L'Oréal signs agreement to acquire NYX Cosmetics
Strategic Acquisition of one of the Fastest Growing Makeup Artistry Brands in the USA
L'Oréal announced today the signing of a definitive agreement to acquire NYX Cosmetics. Headquartered in Los Angeles, NYX was created in 1999 by entrepreneur Toni Ko who had a vision for creating a line of high quality, on-trend professional color cosmetics at attractive prices. Rooted in professional makeup artistry and driven by an impactful social media and grassroots marketing strategy, NYX has become one of the fastest growing color cosmetics brands in the United States, reaching an expanding segment of socially connected consumers. In 2013, NYX reported net sales of 72 million US dollars, a growth of +46% vs 2012. Sales continued to record strong growth this year, amounting to 93 million US dollars for the last 12 months ended May 31, up 57% over the comparable year-over-year period.
NYX offers a broad catalogue of products that includes everyday basics, on-trend shades, special occasion makeup and cult favorites like the one of a kind The Curve eyeliner and Butter lip gloss line. The brand is currently distributed through professional beauty stores, specialty cosmetics stores, other retailers, ecommerce and some NYX branded stores. 
"NYX is a dynamic company that has done a tremendous job of harnessing the power of social media, digital marketing and multi-channel distribution" said Frédéric Rozé, President and CEO of L'Oréal USA. "Both L'Oréal and NYX share a passion for innovation and a confidence in the strength and vitality of the color cosmetics market."
NYX Cosmetics will continue to operate out of their Los Angeles headquarters under the brand's current leadership team. The brand will become part of the Consumer Products Division of L'Oréal. This acquisition further enhances L'Oréal's roster of American brands which includes Maybelline NY, Kiehl's, Essie, Urban Decay and Clarisonic.
"NYX has seen tremendous growth in the last decade and I have complete confidence that L'Oreal will remain true to its brand identity and mission, which is to provide high quality, innovative professional cosmetics for women around the world," said Toni Ko, Chairwoman and founder of NYX Cosmetics. "We possess a shared commitment to creating best in class products and the NYX consumer stands to benefit enormously from L'Oréal's extensive marketing, distribution and R&D resources."
The closing is subject to the usual regulatory approvals and other customary conditions.
About L'Oréal
L'Oréal has devoted itself to beauty for over 105 years. With its unique portfolio of 28 international, diverse and complementary brands, the Group generated sales amounting to 23 billion euros in 2013 and employs 77,500 people worldwide. As the world's leading beauty company, L'Oréal is present across all distribution networks: mass market, department stores, pharmacies and drugstores, travel retail and branded retail.
Research and innovation, and a dedicated research team of 4,000 people, are at the core of L'Oréal's strategy, working to meet beauty aspirations all over the world and attract one billion new consumers in the years to come. L'Oréal's new sustainability commitment for 2020 "Sharing beauty with all" sets out ambitious sustainable development objectives across the Group's value chain. www.loreal.com
"This news release does not constitute an offer to sell, or a solicitation of an offer to buy L'Oréal shares. If you wish to obtain more comprehensive information about L'Oréal, please refer to the public documents registered in France with the Autorité des Marchés Financiers, also available in English on our Internet site www.loreal-finance.com.
This news release may contain some forward-looking statements. Although the Company considers that these statements are based on reasonable hypotheses at the date of publication of this release, they are by their nature subject to risks and uncertainties which could cause actual results to differ materially from those indicated or projected in these statements."
Contacts at L'Oréal
Individual shareholders and market authorities
Mr Jean Régis CAROF
Tel.: +33 1 47 56 83 02
[email protected] 
Financial analysts and institutional investors 
Mrs Françoise LAUVIN
Tel.: +33 1 47 56 86 82
[email protected] 
 
Journalists
Mrs Clémence FUGAIN
Tel: +33 1 47 56 83 06
[email protected] 
Mr Matthew DIGIROLAMO
Tel: +1 2129844133
[email protected]
Switchboard
Tel.: +33 1 47 56 70 00

For more information, please contact your bank, broker or financial institution (I.S.I.N. code: FR0000120321), and consult your usual newspapers, and the Internet site for shareholders and investors, www.loreal-finance.com, or call +33 1 40 14 80 50.