Ethics
Guided by strong ethical principles, L'Oréal's approach is voluntary and proactive.
Ethics at the heart of L'Oréal's commitments
L'Oréal was built on strong ethical principles that guide its development and shape its reputation. These principles are namely the foundation of the Group's policies in terms of compliance, responsible innovation, environmental stewardship, social and societal responsibility and philanthropy.
Integrity
Because acting with integrity is vital to building and maintaining trust and good relationships.
Respect
Because what we do has an impact on many stakeholders.
Courage
Because ethical questions are rarely simple but must be addressed.
Transparency
Because we must always be sincere and able to justify our actions and decisions.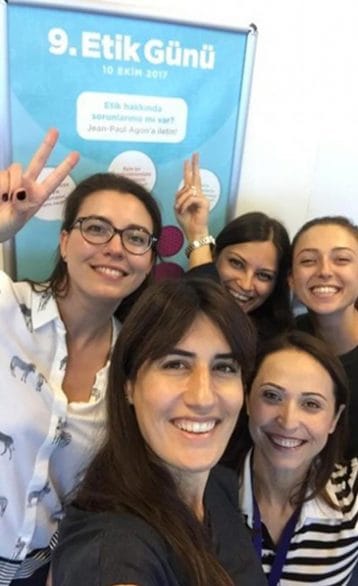 A worldwide commitment
L'Oréal among companies most committed to sustainable development
Since 2015, the Group has been part of the UN Global Compact LEAD group, that brings together the 40 companies most committed to sustainability. L'Oréal participates in several theme-based working groups, including one that focuses on healthcare for all. Through such groups, L'Oréal shares the initiatives it has implemented, by the Active Cosmetics Division for example: melanoma screenings, concealer makeup workshops to promote self-esteem and well-being, and support provided for families with children diagnosed with skin conditions. L'Oréal is represented at the Global Compact by Senior Vice-President and Chief Ethics Officer Emmanuel Lulin.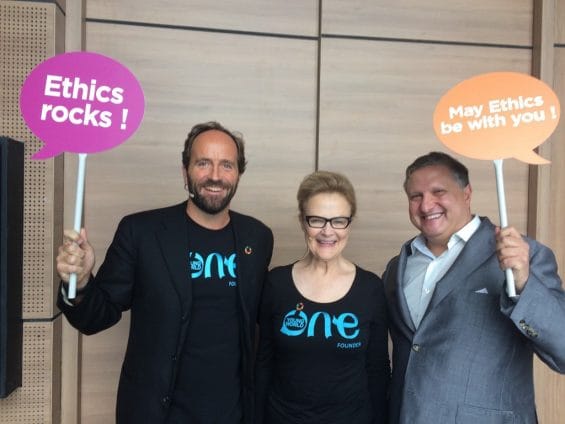 One Young World
Raising awareness among young people about ethical dilemmas in business
During the One Young World Summit held in Bogota in October 2017, L'Oréal Senior Vice-President and Chief Ethics Officer Emmanuel Lulin engaged participants in exercises reflecting the complex choices leaders face when handling ethical dilemmas.
+5,700 questions asked to senior executives by employees on Ethics Day
+60% of employees participated in Ethics Day
74 ethics correspondents across the Group to provide local support for employees