24
carbon-neutral sites in 2017, including 9 factories
100
quality verifications on average for each product
3 "A"
ratings from CDP  x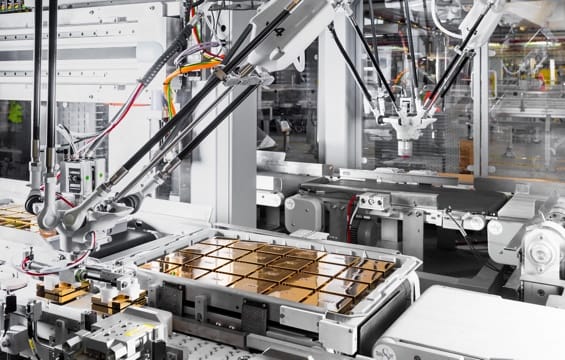 Industry 4.0
Improving agility, from prototyping to distribution
New technologies are allowing us to improve production processes and enhance our flexibility and efficiency to benefit consumers.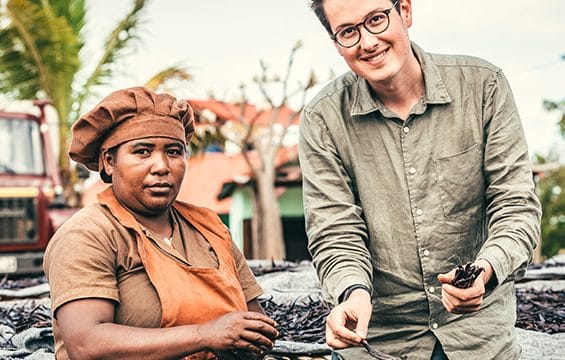 Solidarity sourcing
Sustainable, solidarity-sourced vanilla in your beauty products
Consumers want more natural cosmetics products and are looking to inform themselves about natural ingredient sourcing. At L'Oréal, Bourbon vanilla is used to create fragrances. Worldwide, 80% of vanilla comes from Madagascar, particularly from the north-eastern part of the country. Production is very fragmented, with thousands of small farms. L'Oréal is taking action on the ground to help organise the sector and make it sustainable.
The goal is to verify the origin and quality of the vanilla, better support farmers as they increase production while taking their expectations into account; and to maintain quality vanilla plants year-round. Yearly audits are conducted to ensure the sector's sustainability.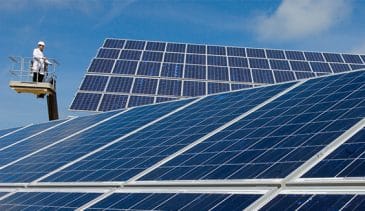 Environment
Beauty industry leader recognised for environmental initiatives
For the second consecutive year, L'Oréal was recognised for its benchmark environmental commitment by CDP, an independent international organisation that evaluates companies' environmental performance. The Group is one of just two companies to receive "A" ratings in each of the three categories: climate change action, sustainable water management, and the fight against deforestation.
Read the transcript of this podcast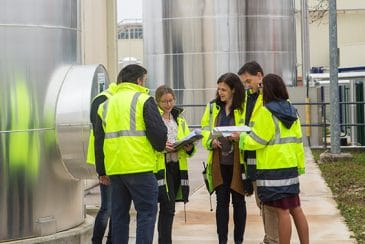 Environment
L'Oréal opens first "dry" factory
In 2017, the Burgos factory in Spain become L'Oréal's first "dry" factory: the site only withdraws water for use in product formulas and for on-site human consumption. The water used for industrial processes is purified and recycled in a closed loop. The factory has its own wastewater treatment facility. Once treated, the high-quality water is reused to cover the factory's needs (cooling, washing equipment, etc.).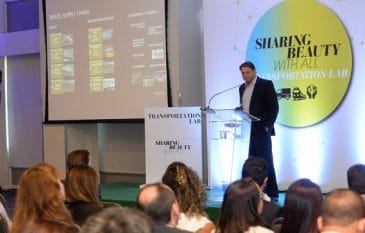 Transport
Logistics committed to protecting the planet
Sustainable development is at the heart of the supply chain strategy. To reduce the environmental footprint of transport activities, L'Oréal has launched a new global initiative to foster cooperation with transport companies and co-create custom environmental solutions suited to each geographical Zone. The idea is to bring together local and international transport companies in each geographical Zone to launch cooperative programmes in line with L'Oréal's vision and commitments as outlined by the "Sharing Beauty With All" corporate social responsibility programme.