Production
Operational excellence and cost management create value
Operational excellence and cost management have steadily optimised the Group's performance, with a 20% increase in global production since 2008 and a stable industrial footprint (including factories at end 2017). Operational excellence and cost management drive L'Oréal's competitive edge and contribute to the Group's growth worldwide.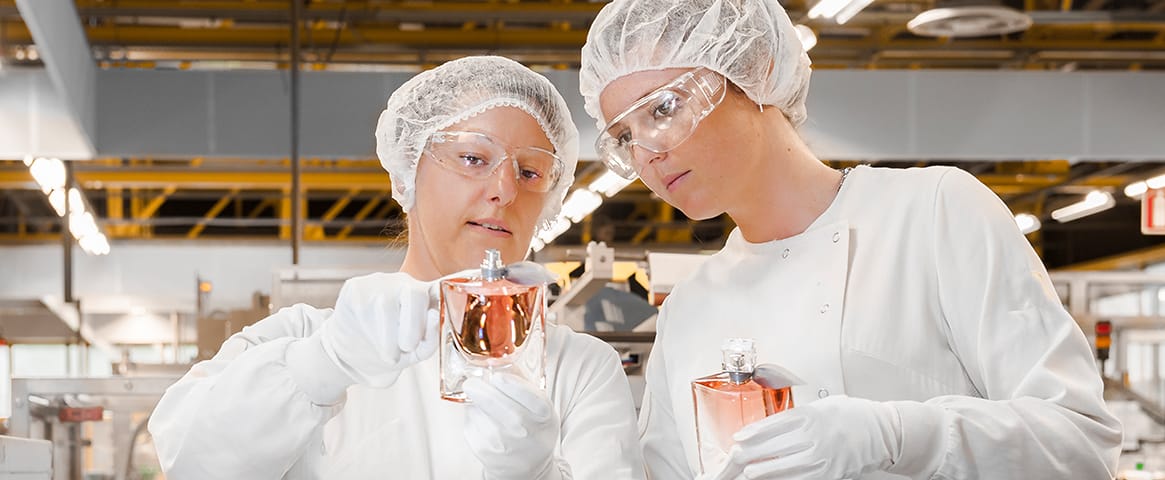 Upholding the highest standards worldwide
In January 2017, MEDEFx awarded L'Oréal the Prix Excellence Opérationnellex. This award, created in 2017 in partnership with France Qualité, aims to recognise and encourage operational excellence in French industrial companies from all sectors.
L'Oréal implemented its operational excellence policy worldwide in 2008, to reach its goal of winning over a billion new consumers. The goal is to optimise existing production tools while ensuring higher standards of quality, safety and user-friendliness.
Concrete results have been obtained in all areas:
Quality : with an average of 100 verifications for each product, customer satisfaction is a priority at L'Oréal.
Industrial performance : stable industrial footprint since 2008 though global production has increased by 20%.
Optimisation of delivery times and transport costs : optimisation of flows, routes, stocks and transportation costs. L'Oréal has concentrated its network of international transport companies, working with them at the global, regional and local level for optimal results.