Industrie 4.0
Improving agility, from prototyping to distribution
New technologies are allowing us to improve production processes and enhance our flexibility and efficiency to benefit consumers.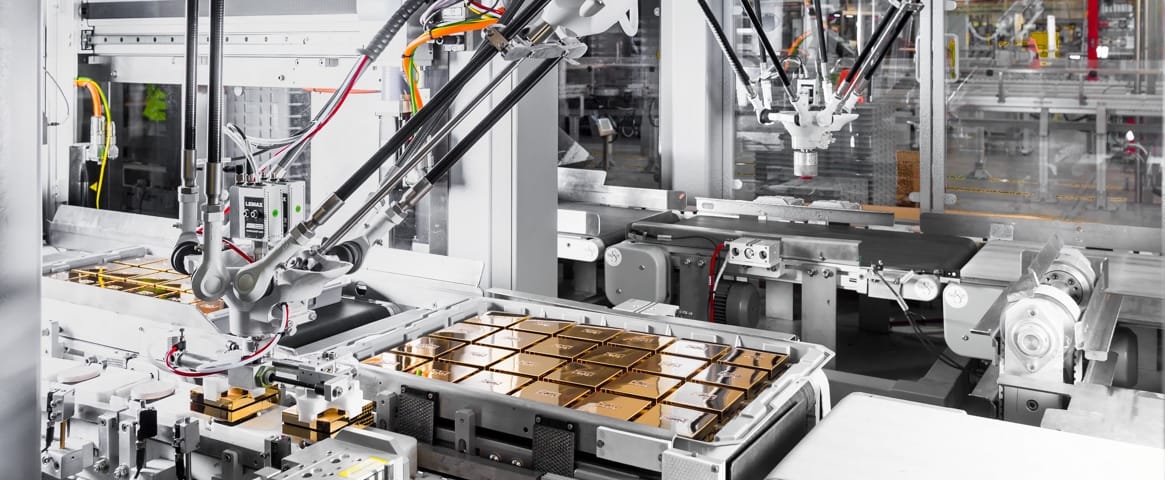 3D printing: faster, more competitive custom design
L'Oréal has been using 3D printing – a technique for manufacturing solid objects by adding layer after layer of material – for several years to create mock-ups or packaging models. The trend picked up in 2017, allowing the Group to innovate more quickly, and to co-develop the beauty products of the future with the brands.
While the Group works with local service providers in each geographical Zone, it has also created in-house 3D laboratories to rapidly develop its own prototypes. L'Oréal also uses this technology to quickly produce certain parts and tools necessary for manufacturing processes. For example, the North Little Rock factory in the United States produces 75% of the parts necessary for its own production line changes, saving quite a lot of time.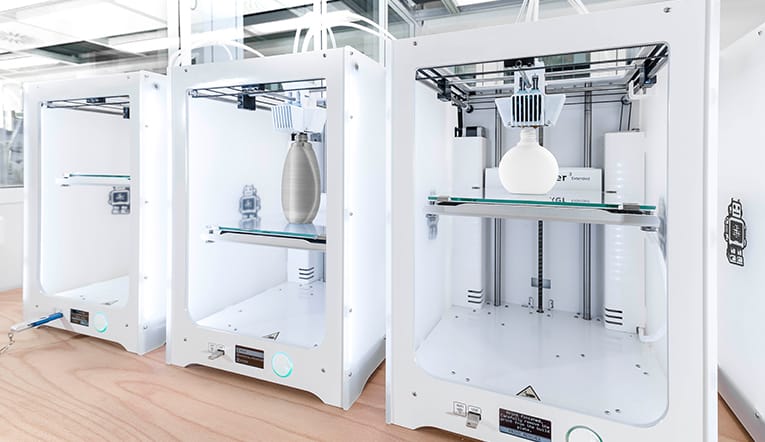 100%
of new product packaging now involves 3D printing
14,000
prototypes made using 3D printing in 2017
24 h
is the time it takes for fast prototyping at L'Oréal
Industry 4.0: more flexible and ergonomic production
Industry at L'Oréal must provide a wide range of solutions, from mass to "on-demand" production. This requires our production lines to constantly adapt to new cosmetics trends or the success of a particular product.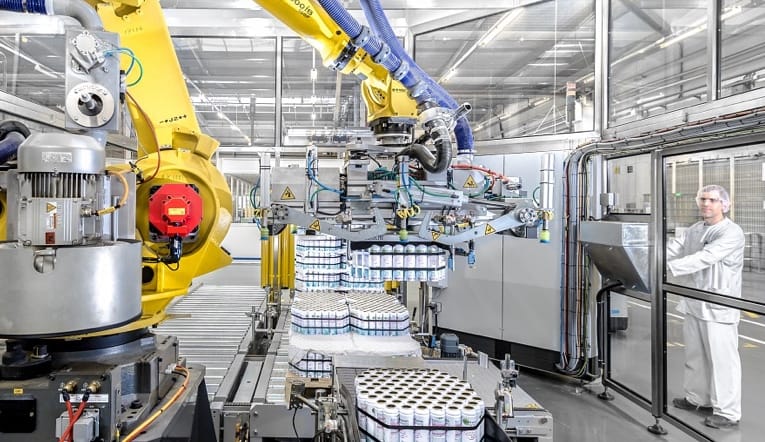 To this end, the Group relies heavily on digital production tools. In each factory, teams benefit from trainings to learn how to pilot these machines and new technologies using digital tools. Another important Industry 4.0 shift is the introduction of collaborative robots or "cobots". These mobile robots help operators with certain steps in the production process, so employees can focus on higher value-added tasks. Machines also produce automatic reports, collect data, and improve data processing.
Learn more about Industry 4.0 at L'Oréal and how digital technologies have been incorporated at every stage of the product value chain to provide better service for consumers and operators.
Digital technology benefits consumers: RFID
x

in stores

New consumption patterns have also encouraged the Group to revamp logistics. Thanks to RFID, which allows us to create more fluid consumer experiences, to simplify the path to purchase, and to enhance operational management in stores, our supply chainx is also becoming increasingly agile.
In September 2017, L'Oréal innovated with the opening of a NYX Professional Makeup store in France where all products are equipped with RFID chips – a first in the cosmetics sector. The chip serves as a product label and emits radio waves that can be identified and located. It makes the teams' work easier – by allowing for more reliable inventories, optimised stock and product protection – and increases consumer satisfaction by limiting waiting times at the till and providing guaranteed traceability.