Environment
100% responsible packaging is possible!
As they become increasingly attuned to environmental issues, consumers incorporate this concern into their purchasing behaviours: they want safe, qualitative, innovative products that are also environmentally-friendly. Packaging – the most important marker of brand identity for consumers – plays a crucial role in their purchasing choices.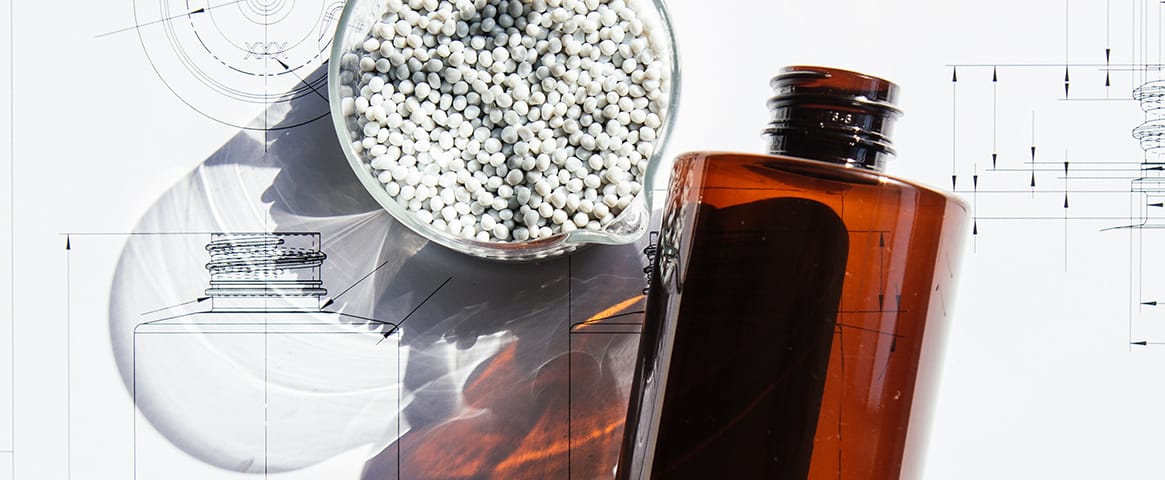 Responsible Packaging and the circular economy
L'Oréal develops concrete solutions for more effective and responsible packaging, with a focus on: protecting consumer health and biodiversity; choosing materials with the smallest possible environmental impact (origin, weight, recyclability); only including essential elements and choosing optimal dimensions; and optimising packaging for recycling.
Since 2007, L'Oréal has had a "Packaging & Environment" policy that includes the "3R" eco-design approach: Respect the consumer and the environment, Reduce packaging volume and weight, Replace materials having a high environmental footprint with recycled materials or materials manufactured using renewable energy.
As part of the "Sharing Beauty With All" corporate social responsibility programme (in the area of Innovating Sustainably), L'Oréal has committed to ensuring 100% of its products feature an improved environmental or social profile by 2020. Today, a major milestone has already been reached with 76% of products meeting this standard in 2017.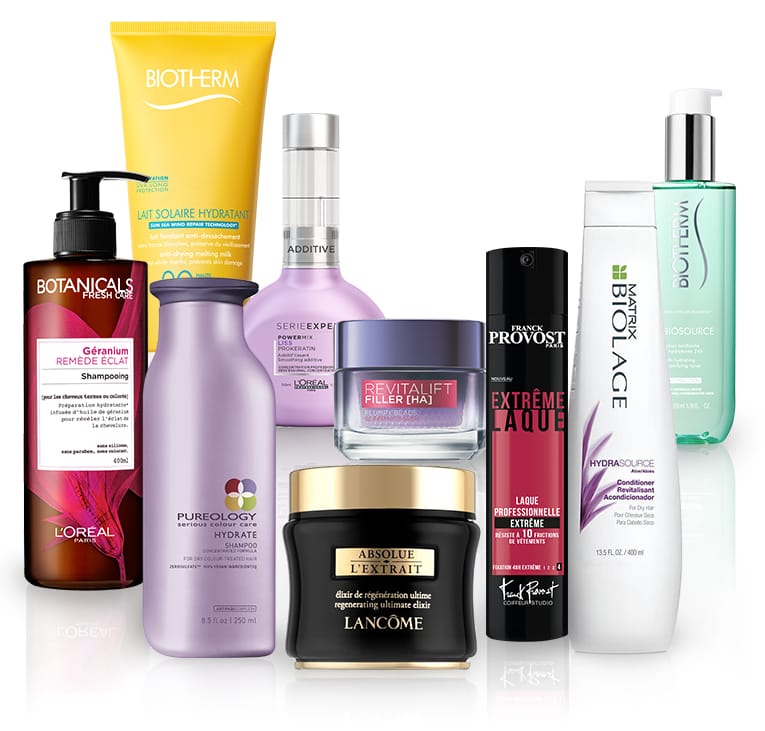 Reliable and recyclable plastic packaging
To provide consumers with maximum quality and safety, the Group guarantees that 100% of plastics in contact with formulas are food-grade, to prevent migration from containers to contents.
L'Oréal is also developing partnerships with experts. In October 2017, the Group signed an agreement with pioneering bioplastics company Carbios to create a consortium for the industrial roll-out of organic plastic recycling: an innovative partnership for the sustainable management of plastic lifecycles.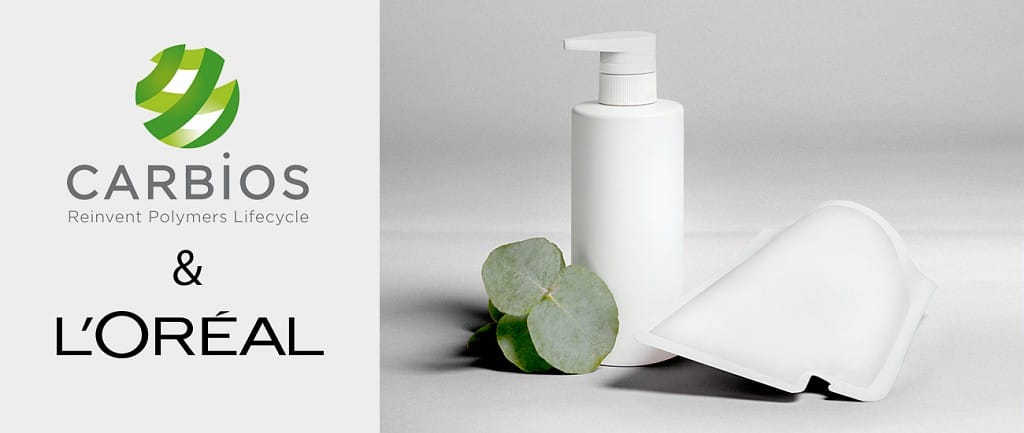 Focus
A new plastics economy
L'Oréal joined the New Plastics Economy in January 2017. The three-year global initiative brings together over 40 chemistry and mass consumption industry giants, local authorities and recycling companies. The goal is to create a new plastics economy by applying circular economy principles to reach a 70% recycling rate for plastic packaging.