Travel Retail
L'Oréal: global Travel Retail leader for the last 40 years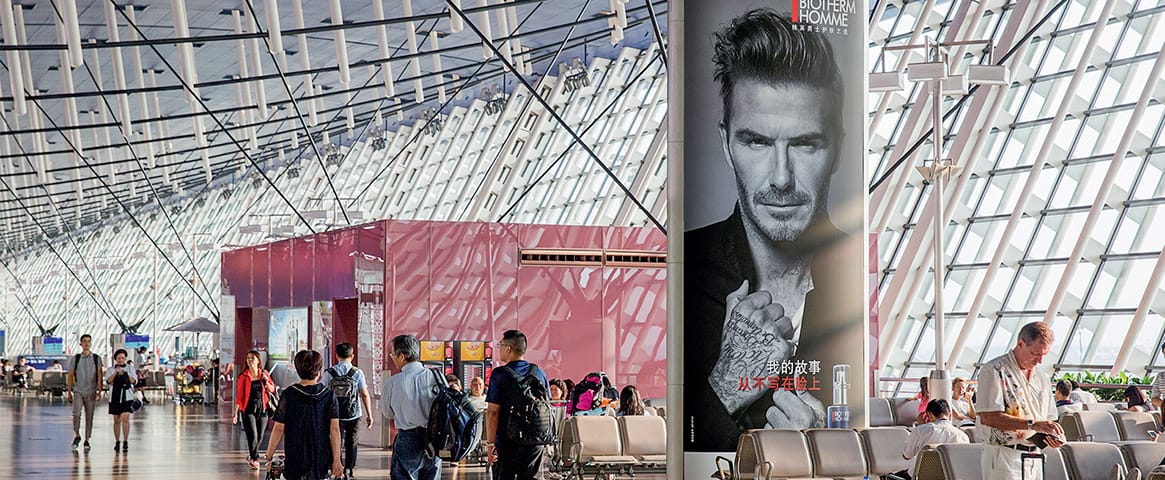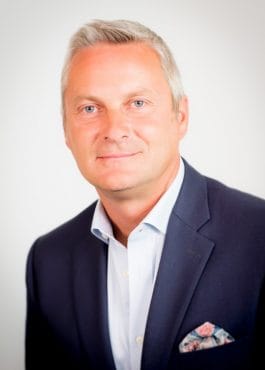 "As the historical market leader, L'Oréal has great ambitions for Travel Retail

x

. This strategic channel for our brands welcomes more than three billion international passengers per year.

x

"
"By capitalising on emerging trends over the last 40 years, the Group has developed unrivalled expertise, a deep understanding of travel consumers, and strong ties with its retail partners. Its market share increased in 2017.
The growing number of international travellers, the democratisation of travel, the rise of the middle class, especially in Chinax, and the digital revolution all represent opportunities to develop our brands, offer new consumer experiences and connect with our retail partners in new ways.
L'Oréal Travel Retail is also strongly committed to sustainable development, to ensure its responsible, long-term growth in this promising market."
No.1
L'Oréal is the global Travel Retail leader
40 years
L'Oréal celebrated 40 years in the Travel Retail market in 2017
Air traffic saw significant growth in 2017 and the trend is set to continue in the coming years x. Sales of beauty products in Travel Retail outlets grew faster than air traffic, particularly in Asia, proving the category's popularity and success in this channel x.
A portfolio of complementary brands
With its unique portfolio of 23 brands – ranging from luxury products to consumer products, haircare and dermocosmetics – L'Oréal has been the market leader in this fiercely competitive environment for 40 years.
L'Oréal Luxe attracts new customers with special events like Mylipvibes, a pop-up party at Yves Saint Laurent's Haitang Bay store in Sanya (Hainan Island, China) which showcased its range of lip varnishes, or "Kiehl's Loves", an airport retail event celebrating the unique character of cities served by the brand around the world.
Dermocosmetics is also pursuing its expansion through its growing network of 39 dermacenters around the globe, offering travellers professional advice and a personalised skin assessments x. Haircare pioneer Kérastase has opened new salons at major international airports, in Paris, Sao Paulo, Buenos Aires, Beirut or Bangkok, confirming the relevance of this category and the pull of the brand's unique hair evaluation service for travellers.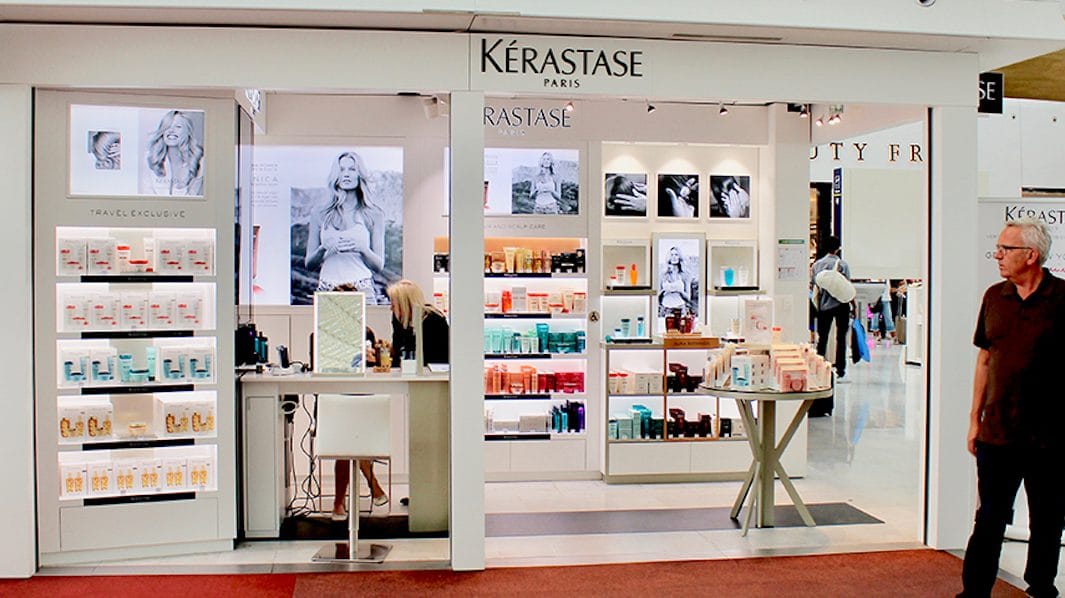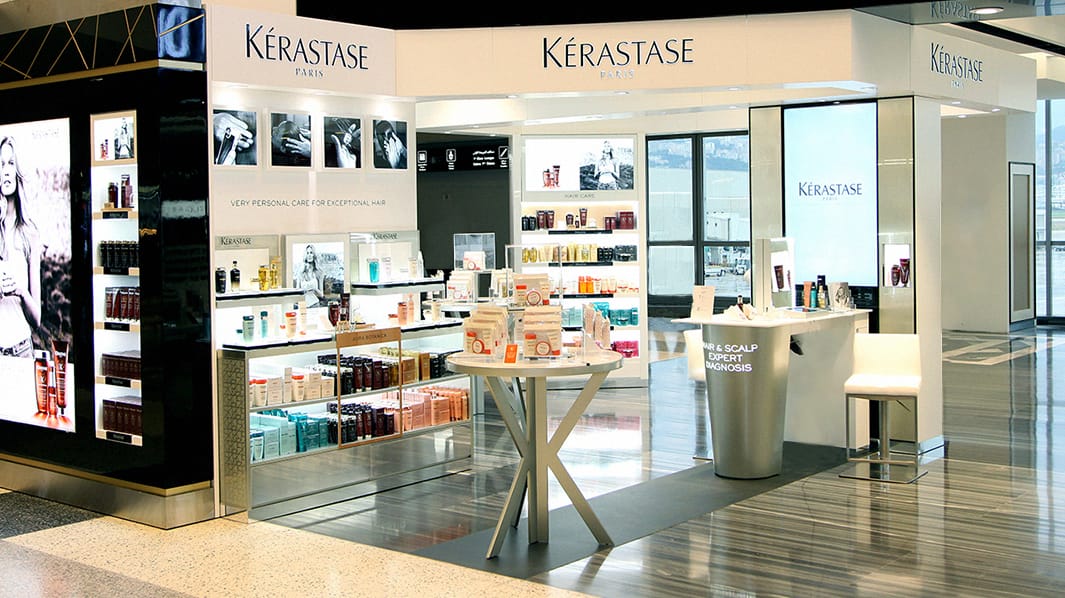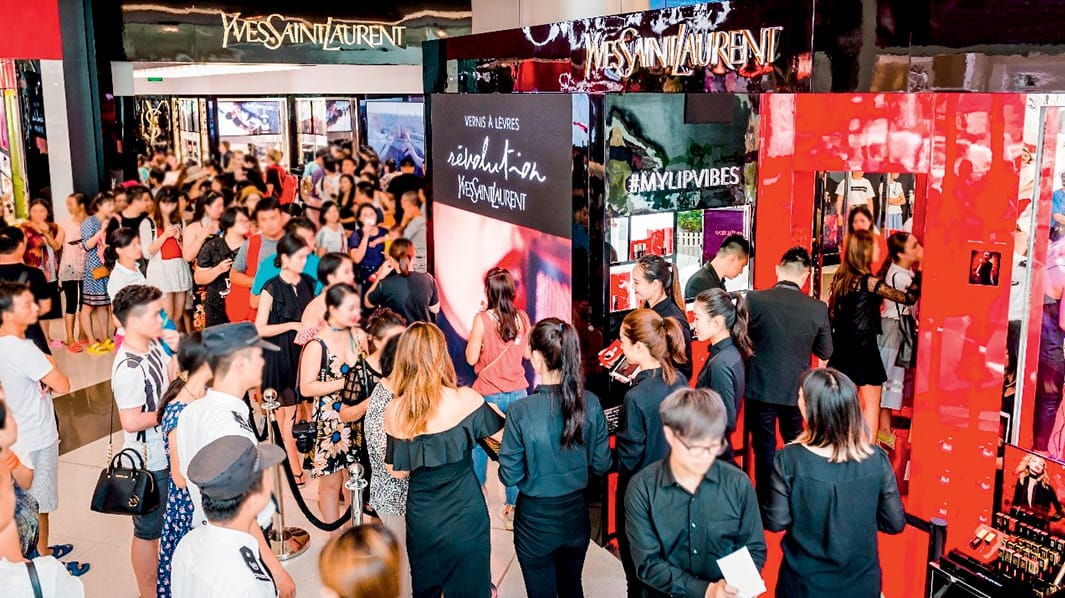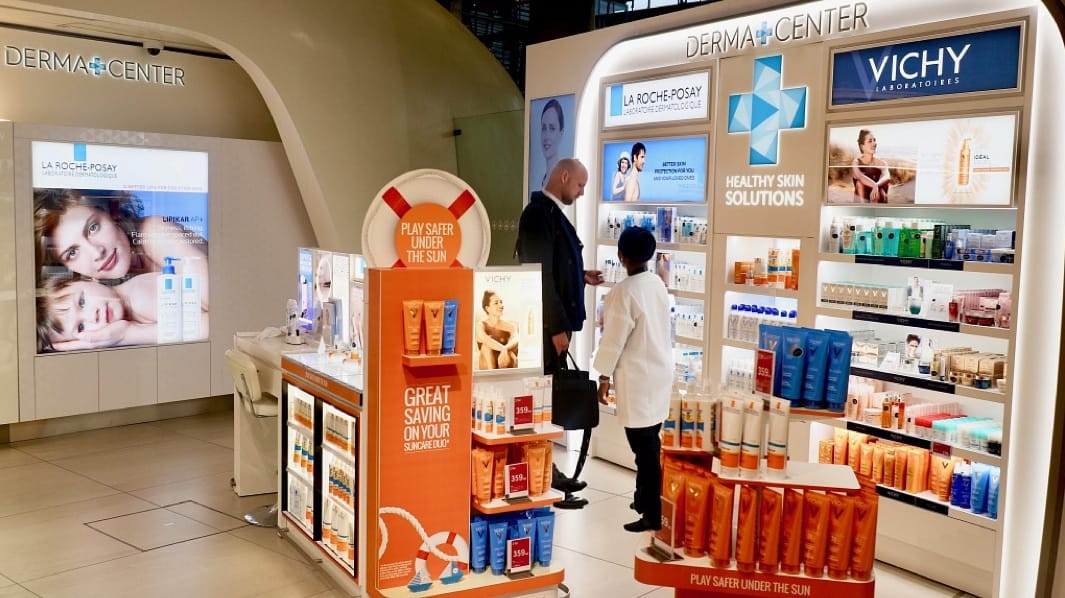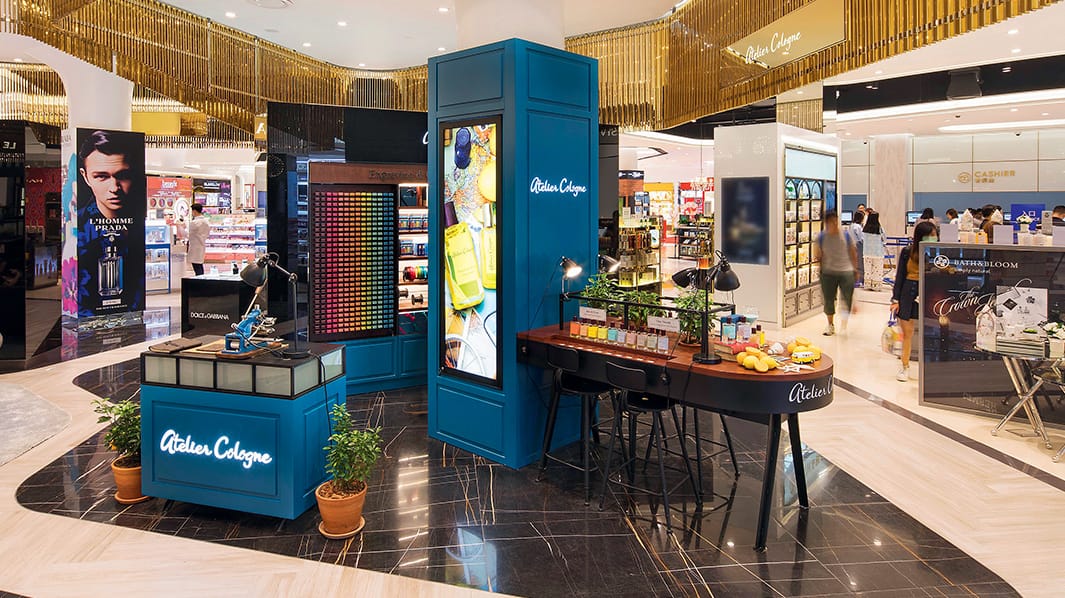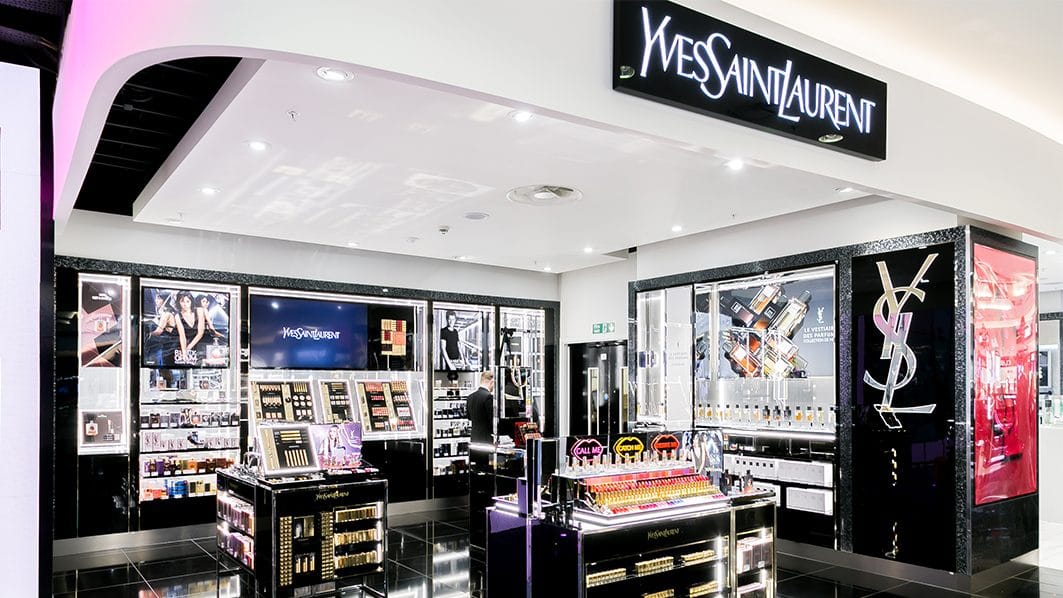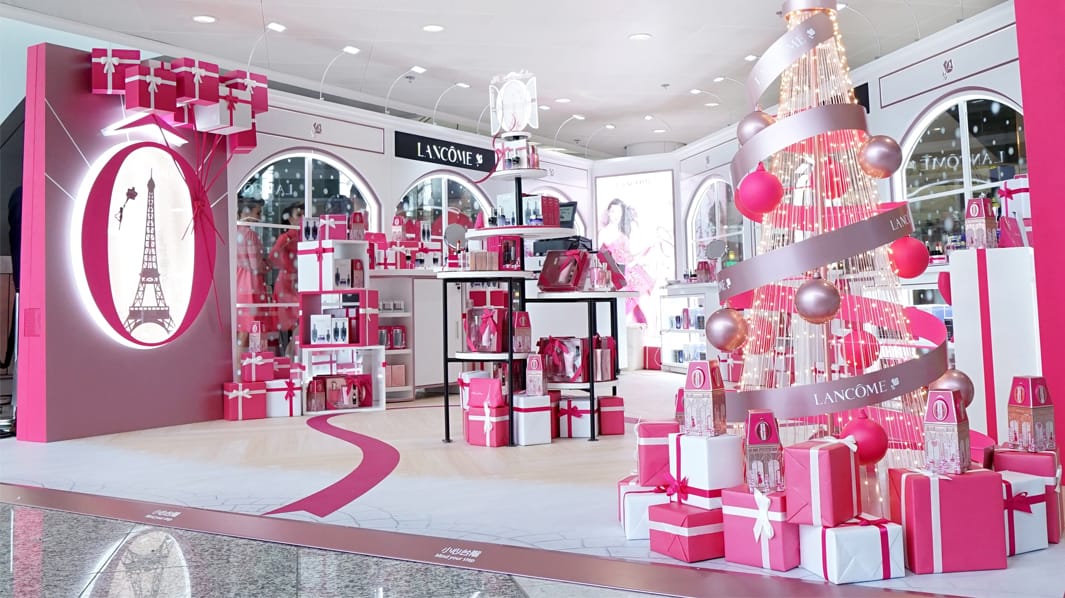 Targeting new consumers
With the democratisation of travel and the development of low-cost airlines, the traveller profile is changing: the middle class, Chinese citizens and Millennials x are increasingly present in the world's airports.
To reach these new travellers, the Group is developing targeted events. A digital campaign aimed at Chinese travellers on WeChat x recently launched in European airports. Beauty advisors are also trained to address the needs of these new consumers, offering an increasingly personalised service.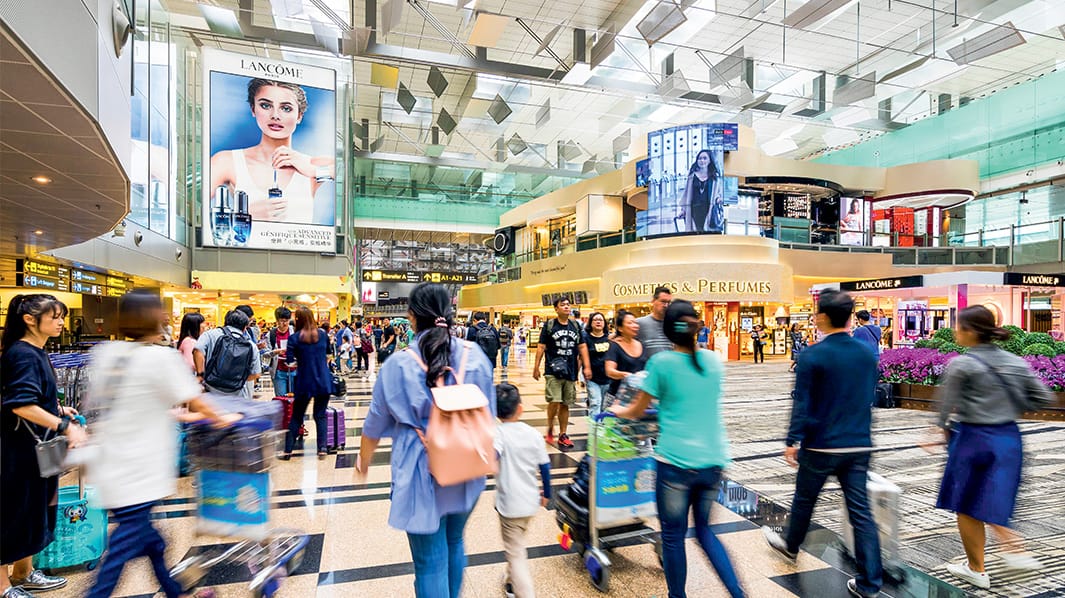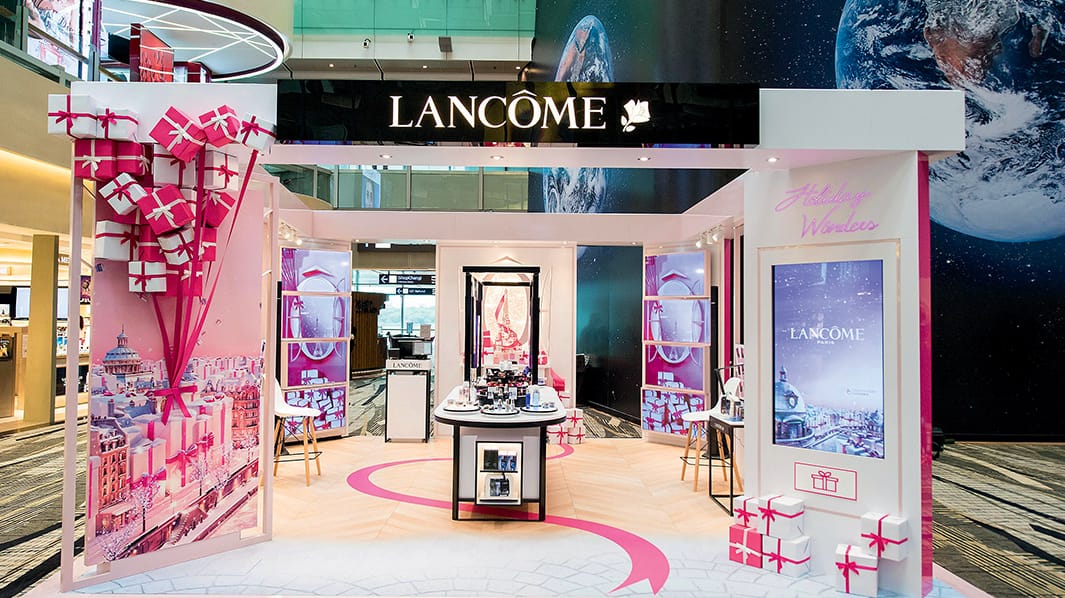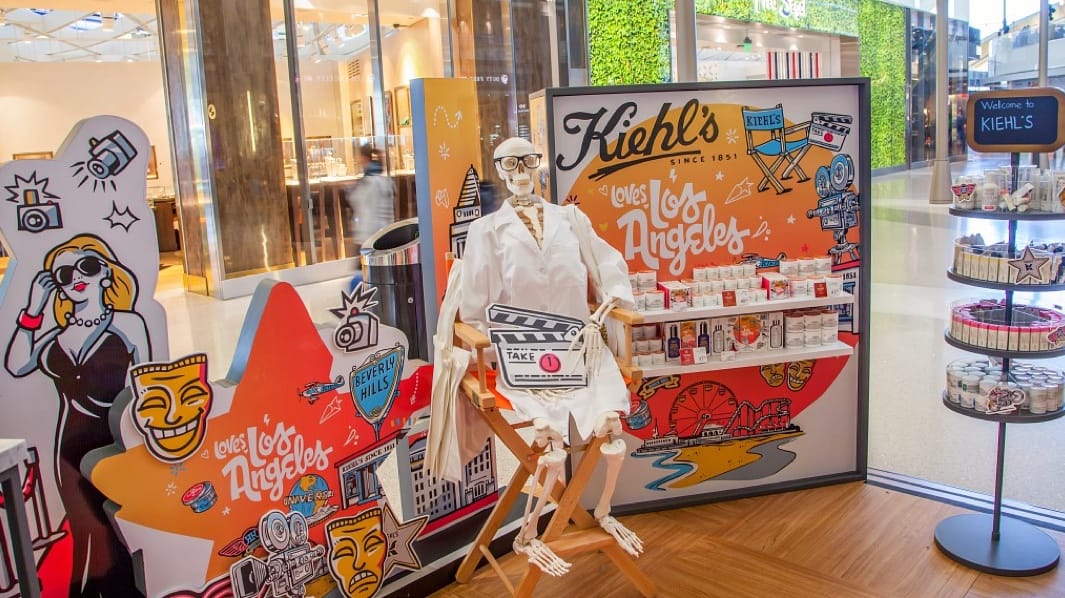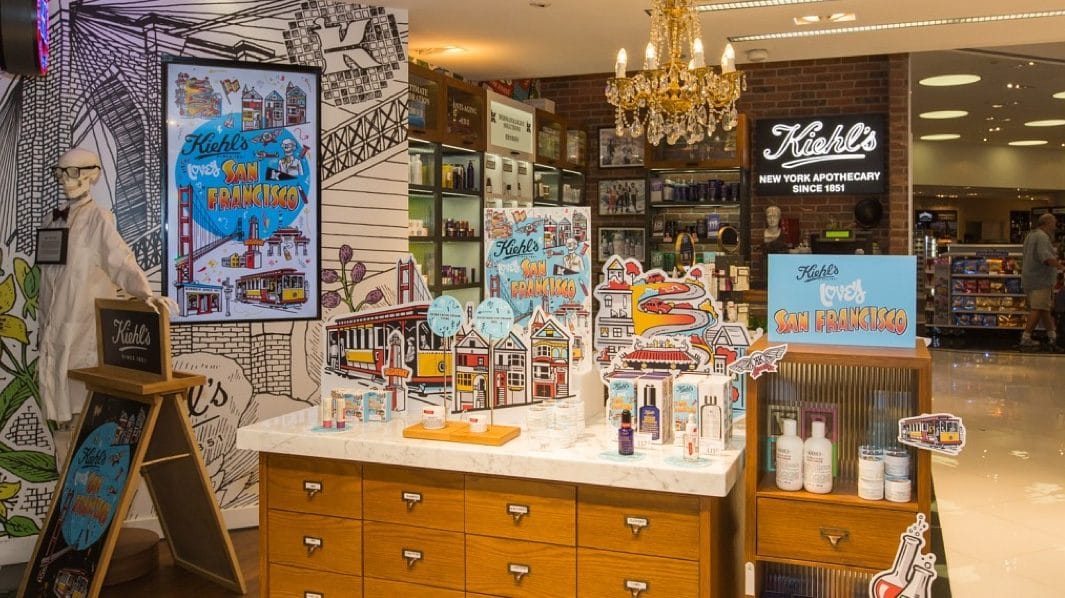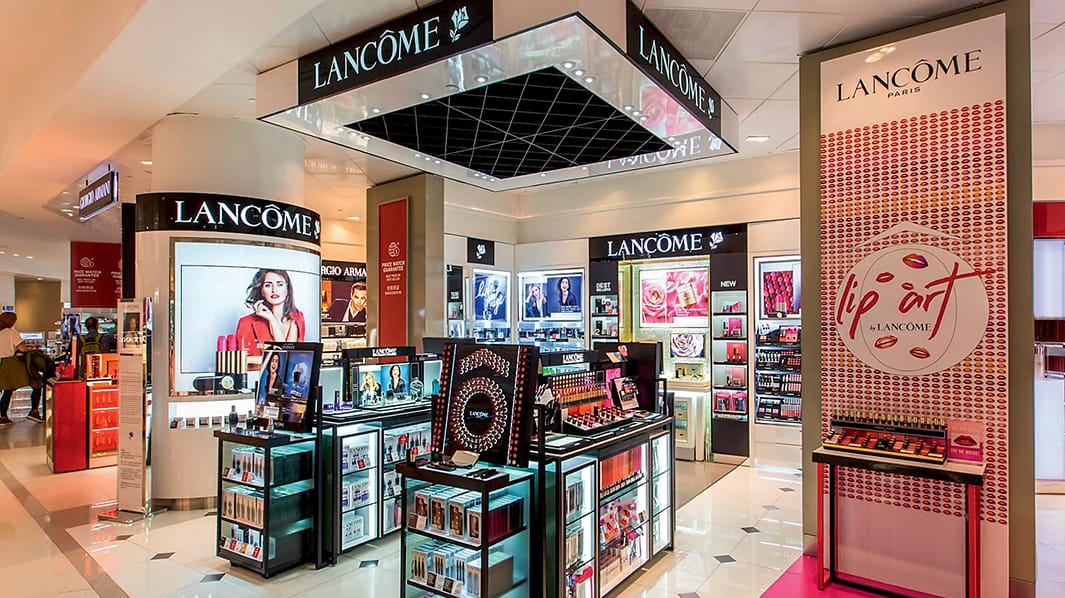 Focus on Asia
As keen travellers and avid consumers of beauty products, the Chinese are driving growth of the Travel Retail market in Asia. Stores in China are dynamic sources of business for the brands, which harness this consumer enthusiasm to express their identity in exceptional spaces. At the Lotte Hotel in Seoul, Giorgio Armani and Lancôme have created unique shopping experiences around their brands, through special events, demonstrations and augmented reality.
L'Oréal Paris is also stepping up its activities in Asia, particularly in China, where the middle classes as in Bangkok, flock to the boutiques and 'downtown shops' – duty-free shopping centres aimed at tourists – to buy quality products at affordable prices.
23 Kérastase outlets at end 2017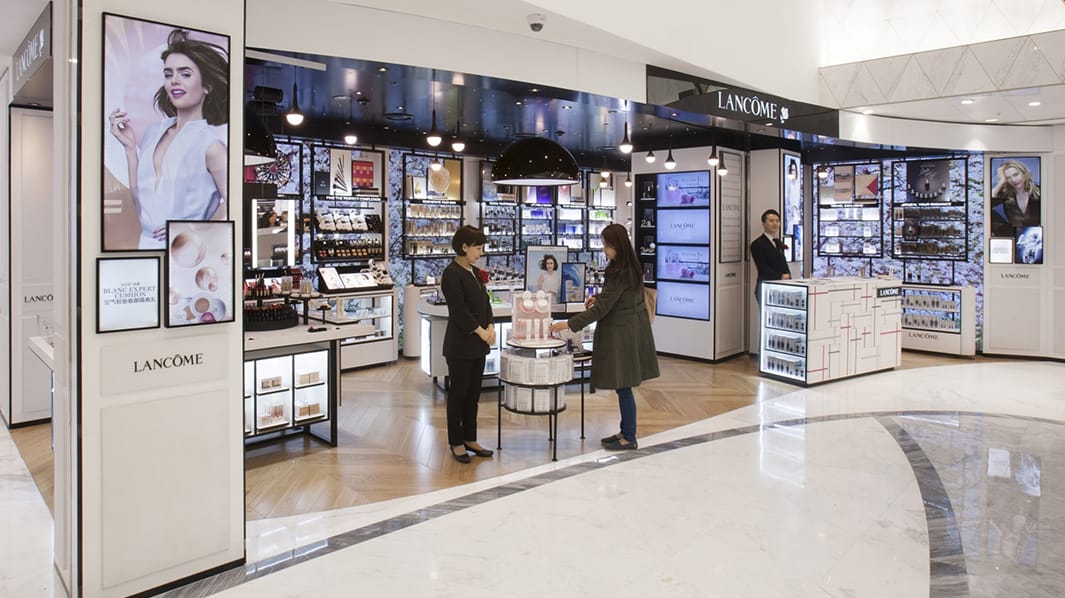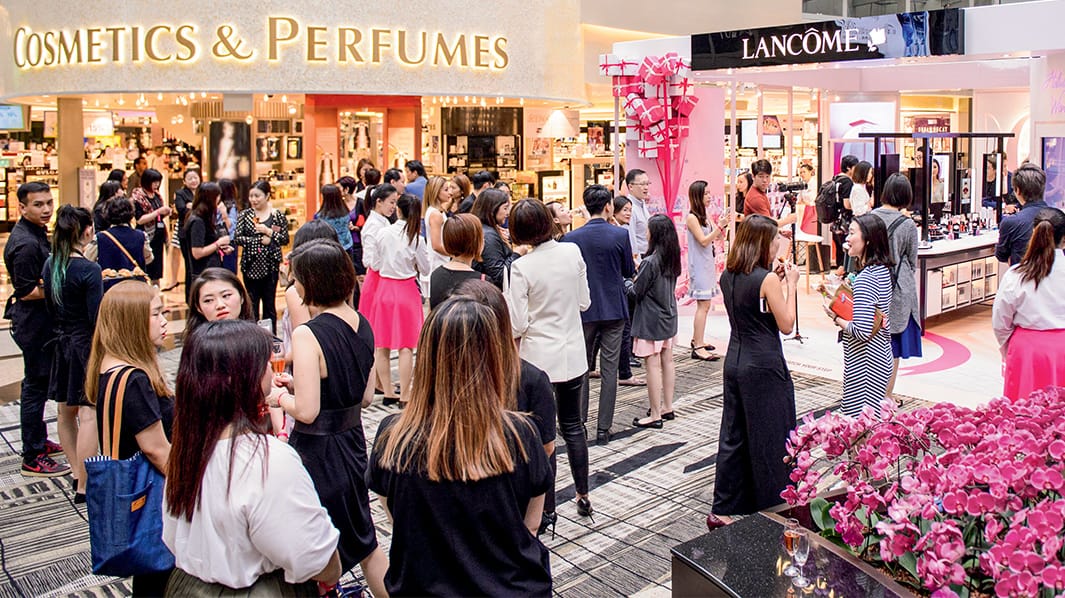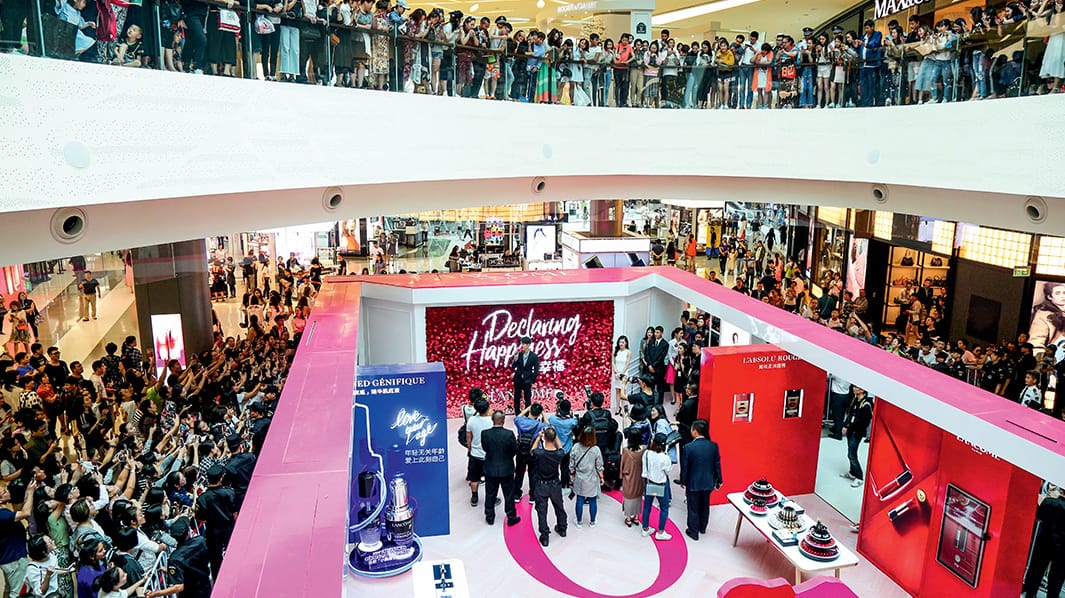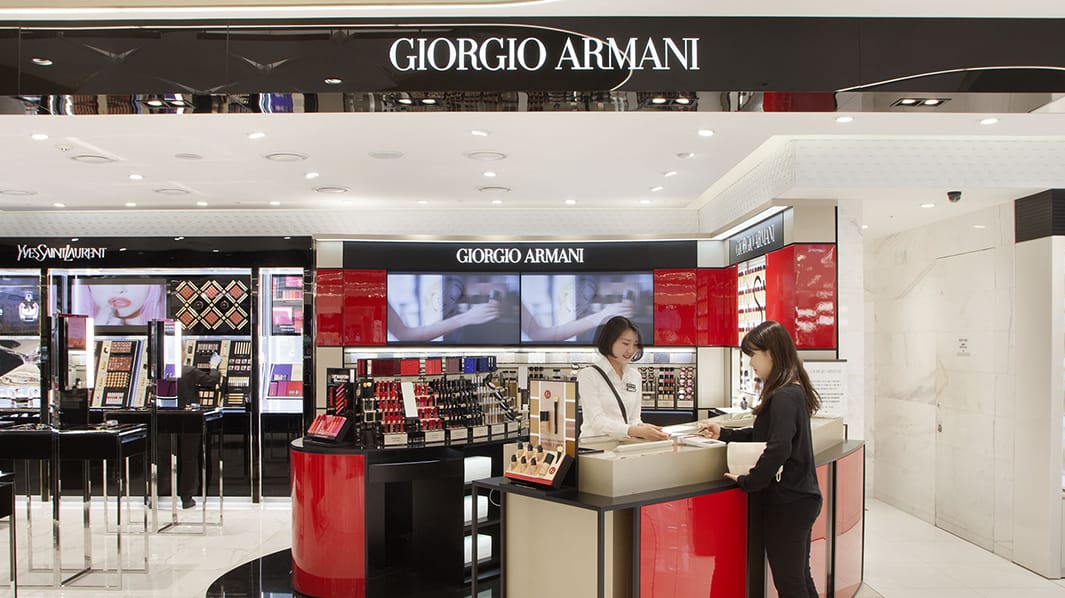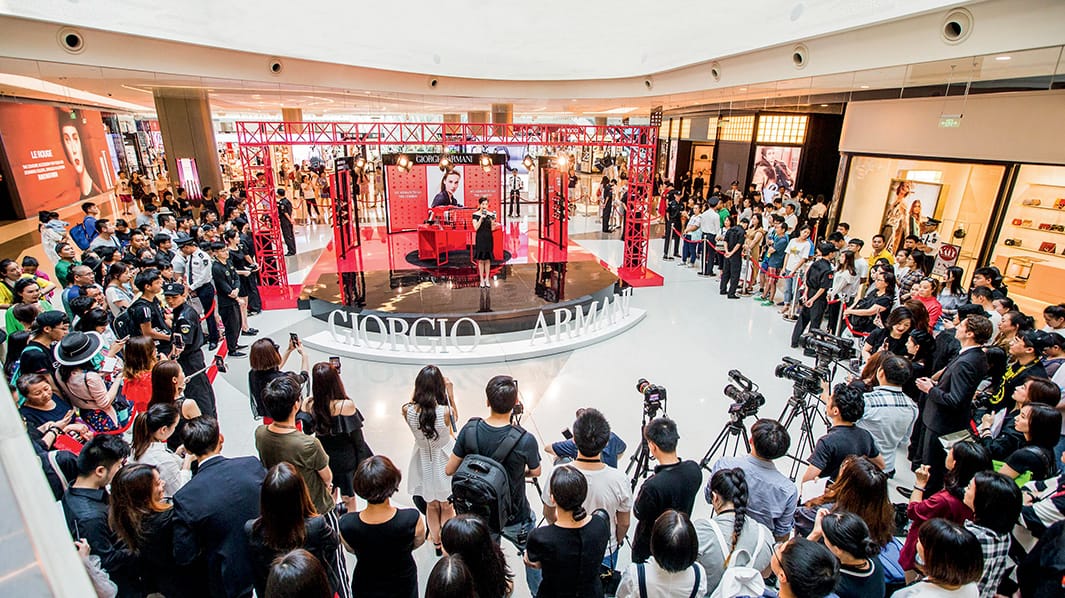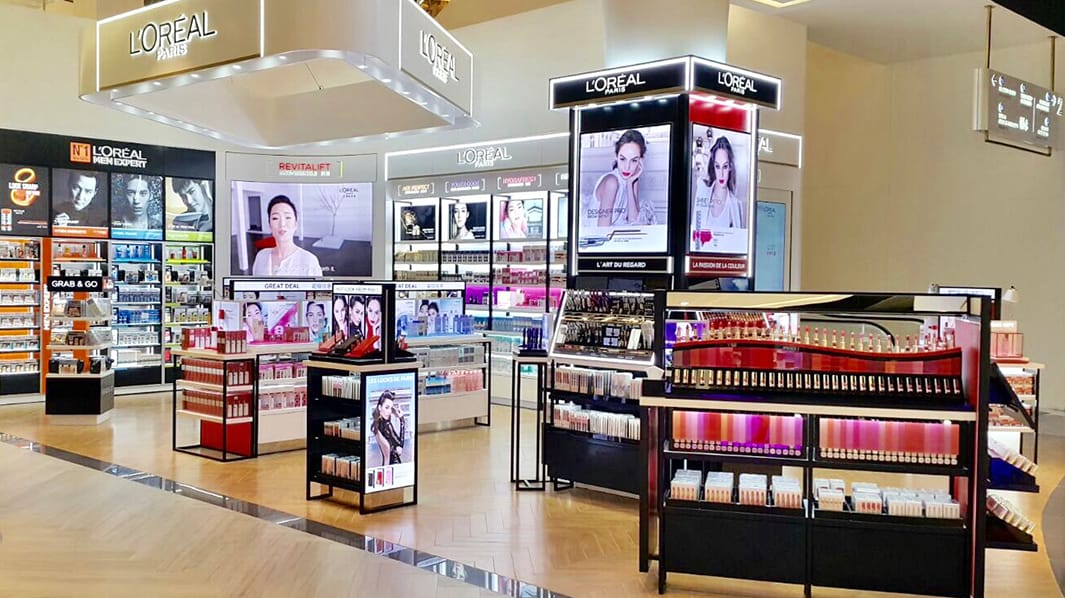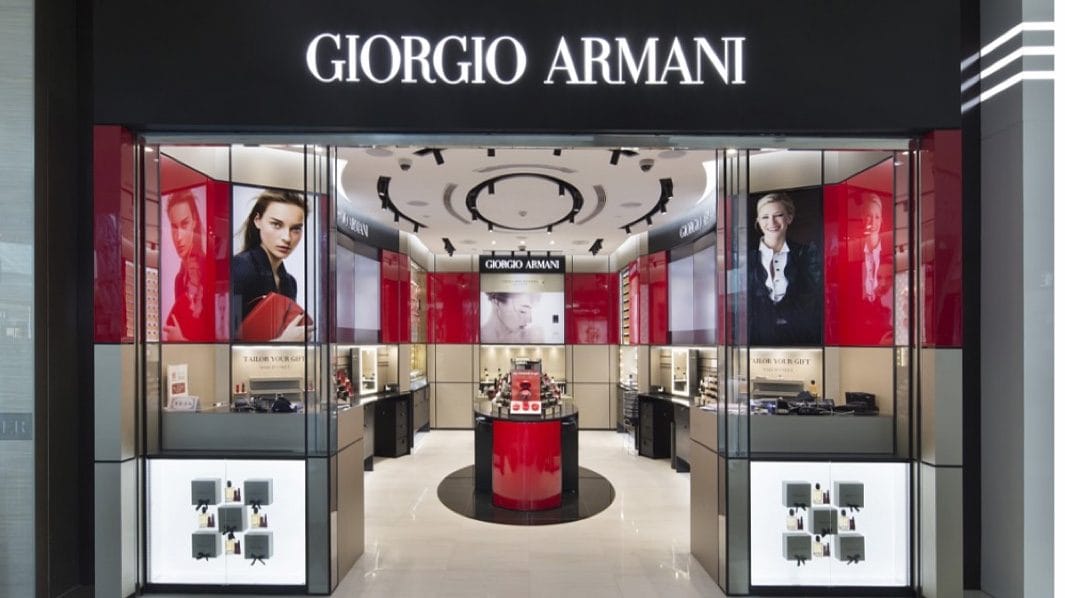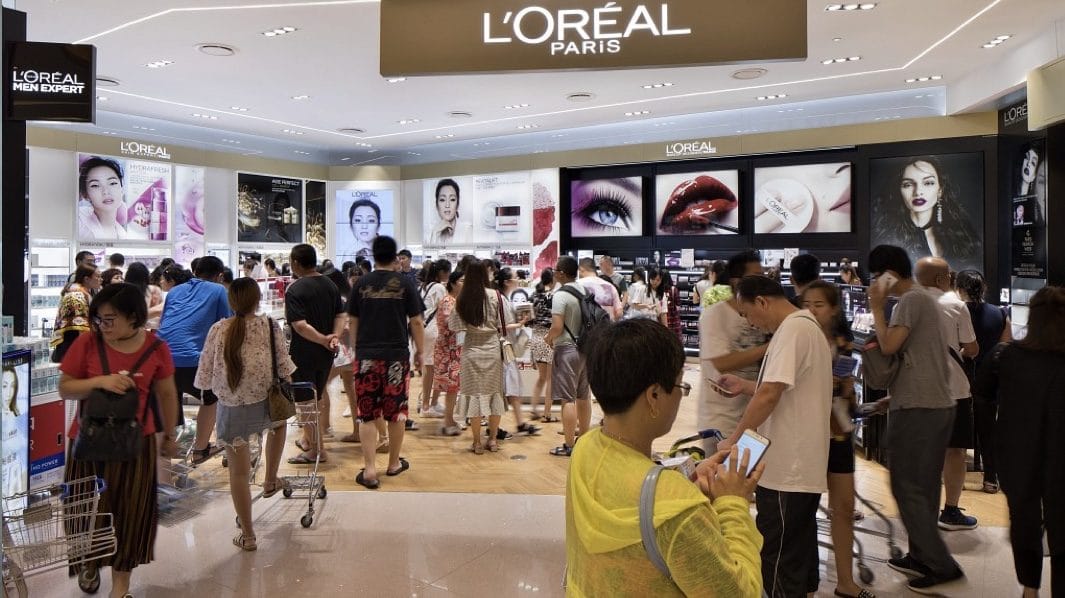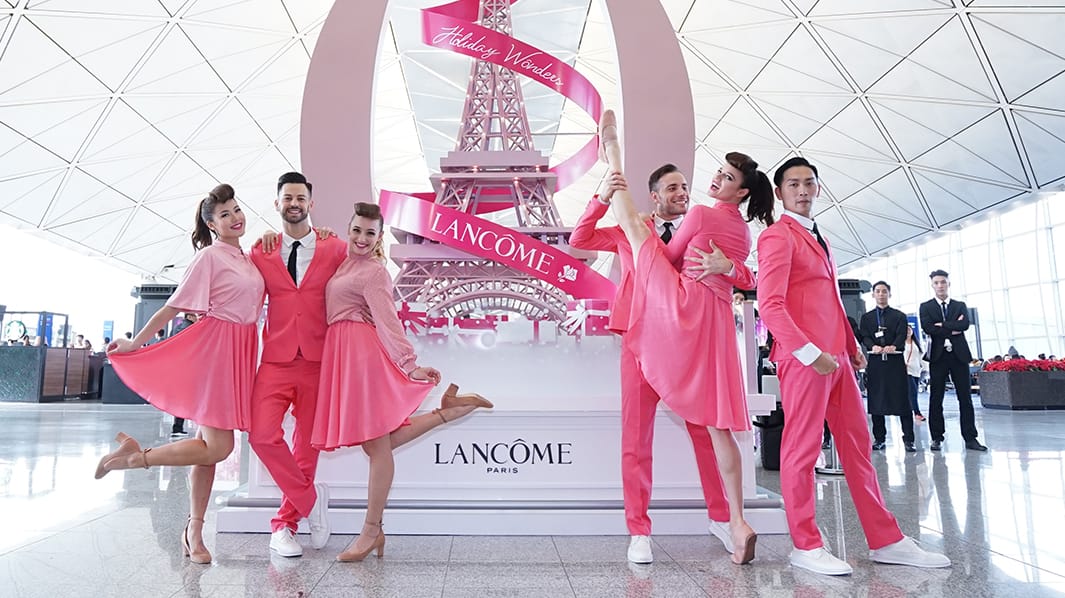 A responsible approach
Given its reliance on air traffic and the constant need to stock outlets and refit stores, Travel Retail faces significant environmental challenges. We have implemented initiatives in all product categories and at every stage of product development and distribution to tackle the issue. Substantial savings have already been made on packaging, logistics and merchandising.
Additionally, all the Group's employees working in Travel Retail are involved in these efforts: 100% of the business trips made by L'Oréal employees are offset by agroforestry, reforestation and environmental conservation projects.
2,576 tonnes of CO2 offset in 2017