China
Beauty in the Middle Kingdom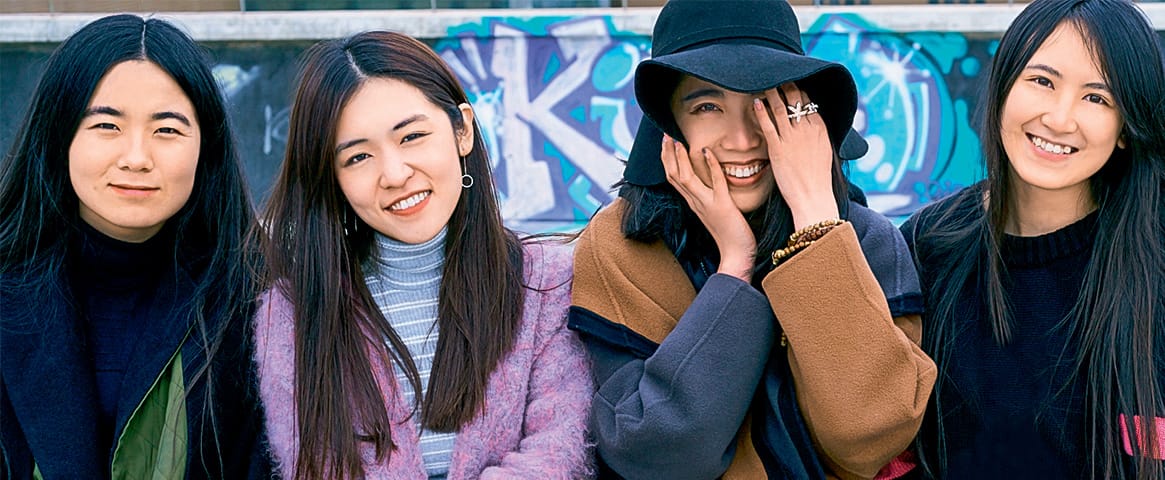 Twenty years ago, L'Oréal China was born. It started with a dream: putting a lipstick in the hands of every Chinese woman. Twenty years later, L'Oréal is the No.1 beauty player in Chinax and China has become the second largest market for the Group. It has developed a unique and complementary brand portfolio of 23 iconic brands, and has leadership across three categories: skincare, men skincare and makeup x. And it is above all, one of the most successful stories in the Group's digital acceleration, inspiring other markets.
Worldwide travelers
Boosted by rising disposable incomes, rapid urbanisation, improved travel infrastructure and the easing of restrictions on international travel, outbound tourism has grown exponentially over the last two decades in Chinax. The country continues to lead international travel after recording ten years of double-digit growth in tourism expenditure x. Mainland Chinese travelers took 135 million trips abroad in 2016 x. This makes it the largest generator of trips in Asia and the world. Chinese shoppers represent near than half of the worldwide perfume and cosmetics travel retail market x.
Discover the Travel Retail Market
The rise of luxury
L'Oréal China is achieving strong double-digit, sustainable growth. L'Oréal Luxe has achieved particularly significant growth seizing the ongoing consumption upgrade in China. Consumers are expecting high-quality products, premium and personalised services and an experience in line with their increasingly demanding lifestyles. The Group has consolidated its No.1 position in the luxury beauty market in China x. thanks to a unique and complementary 13-brand portfolio that meets consumers' evolving aspirations. The Lancôme brand has been particularly successful as was Yves Saint Laurent, the biggest phenomenon of the year in China. The French exclusive brand, Atelier Cologne, has also been launched in China.
The make-up market is booming with iconic brands such as L'Oréal Paris, Maybelline New York, Yves Saint Laurent lipsticks, Giorgio Armani foundations, and the rise of Yue Sai, all using social media, stimulated by selfie and live broadcasting phenomena.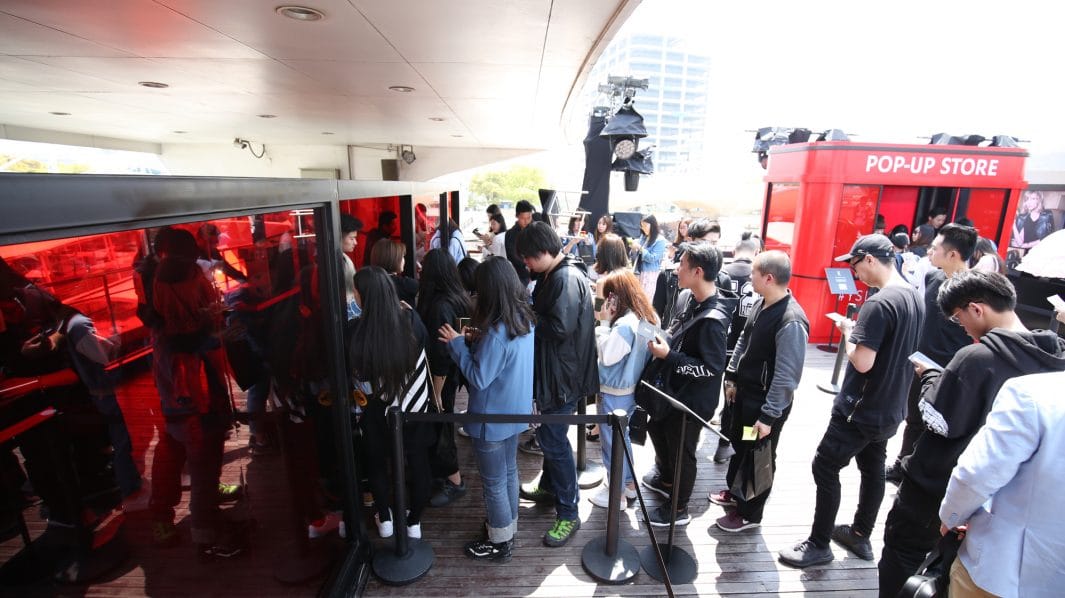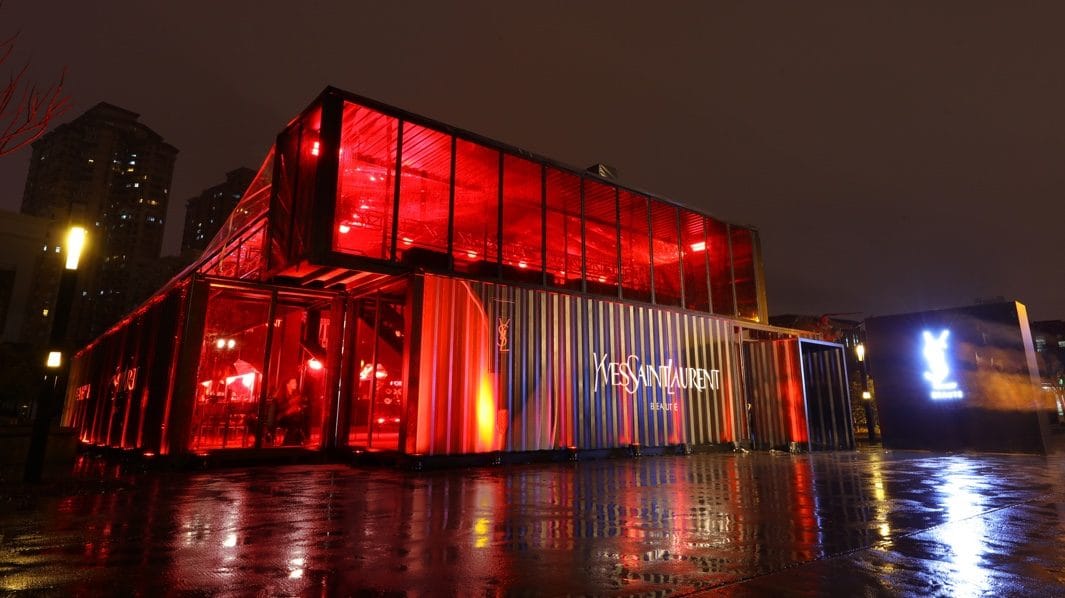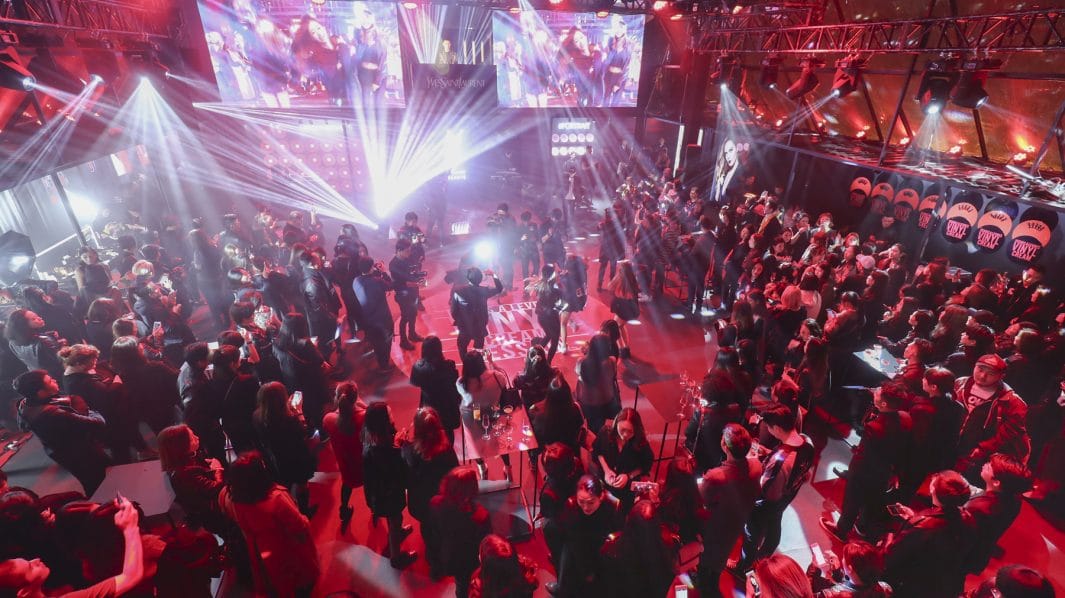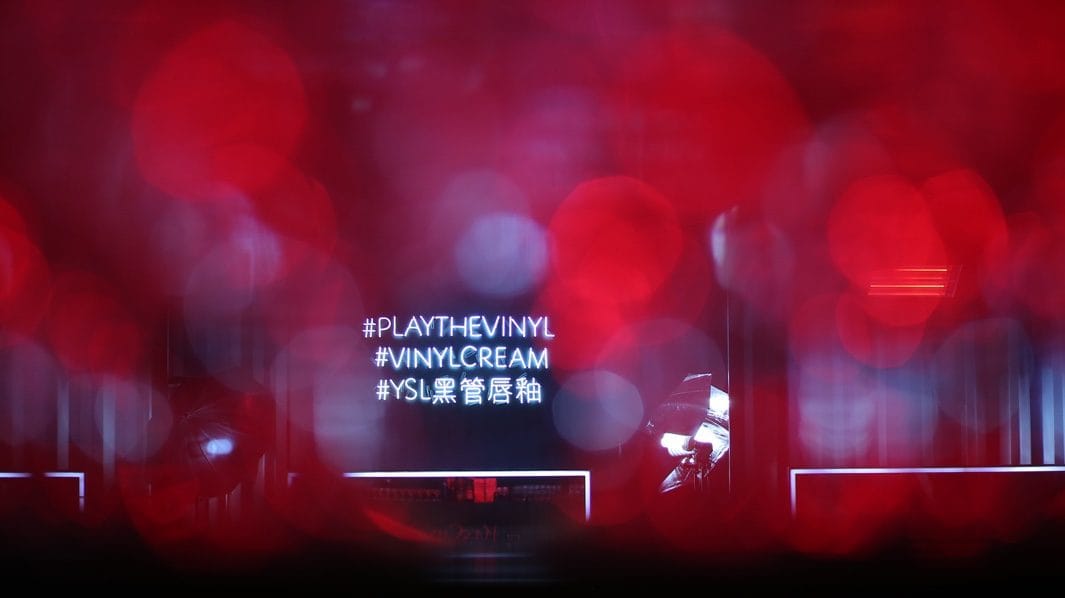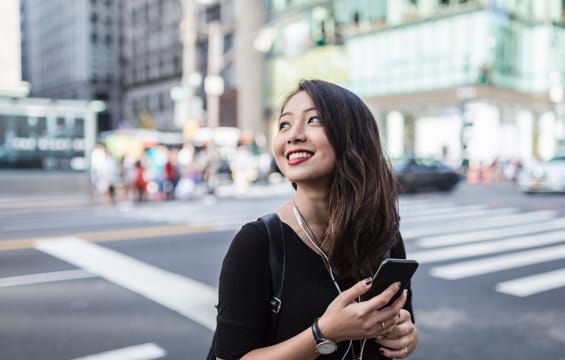 The new quest for luxury in Asia
The new middle classes in Asia, and particularly in China, are looking for luxury that is both accessible and iconic. This aspiration has led to rapid growth in the makeup market and in the lip category in particular.
Read the article
731 million netizens, with 95% mobile users
x
In China, digital is at the heart of everything. Proof of this can be seen with the incredible success of the annual Singles' Day – 11/11 Global Shopping Festival – for which Alibaba recorded more than $25bn during the 2017 edition, breaking previous records for the world's largest retail event. L'Oréal develops brands on digital, called digital love brands, to attract these consumers and is leading e-commerce with strong figures. This leadership is consolidated thanks to close partnership with Chinese digital players such as Alibaba, JD.com or VIP. During Singles' Day, L'Oréal achieved significant results, double the figures of 2016, with 16 brands present online that day. These online strategies are combined with offline retail experiences (O+O) creating a leading first-in-class new retail revolution.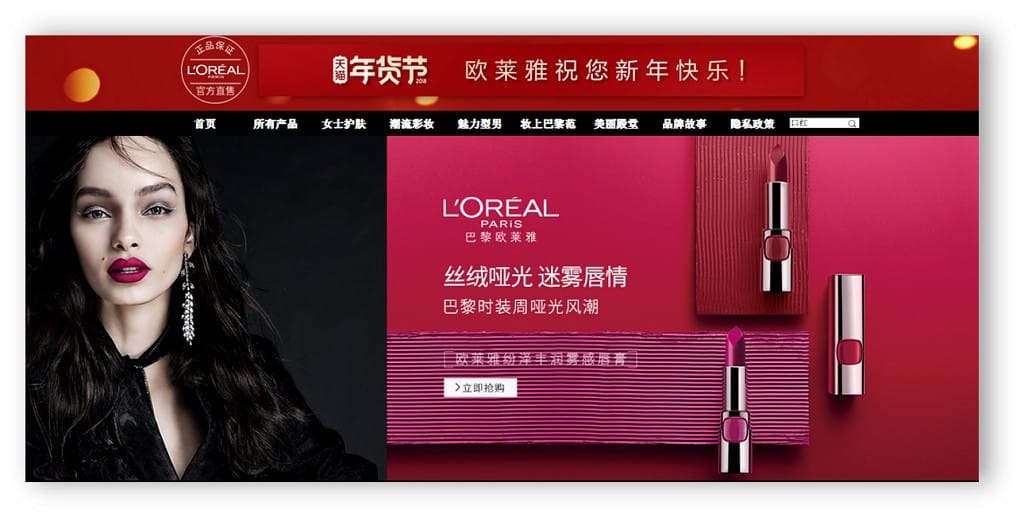 Helping local communities
L'Oréal teams in China focus on strategic projects that provide solutions for the local community to support underprivileged women, young students and disabilities. One perfect example was the "20 years women empowerment" announcement. To celebrate its 20th anniversary in China, the company announced the launch of "L'Oréal China Women Empowerment Fund", which aims at selecting and financing 20 nationwide projects dedicated to empowering women. Another initiative is the "Inclusive Beauty" programme, in cooperation with JingDong, one of the largest online direct retailer in China, which aims to empower employment of people with disabilities in e-commerce. Charity Sales, a locally initiated on-campus philanthropic programme is another initiative that provides financial aid and business practices to university students.