Vidéo
Sustainable innovation at L'Oréal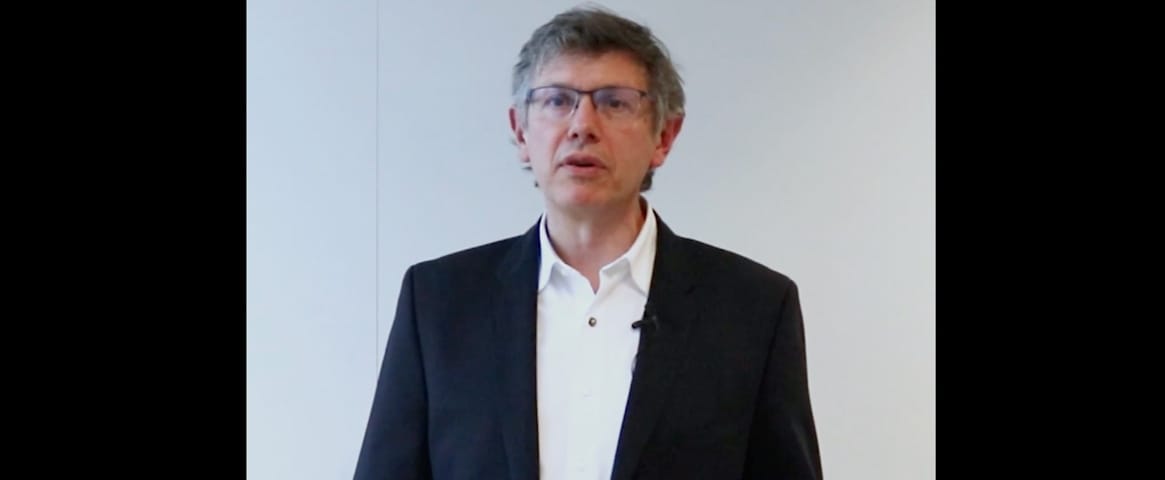 Interview with Laurent Gilbert, Sustainable innovation Director at L'Oréal R&I
What are the major sustainable innovation challenges?
In the field of innovation, the L'Oréal teams are striving to ensure that all new products have an improved environmental or social profile by 2020. Each time our researchers invent or renovate a new product, they make sure its formula is improved, either through better biodegradability – reducing the time needed for biological decomposition of it– or using responsibly sourced renewable raw materials that have undergone as little transformation as possible. Similarly, the Development teams focus on improving the design of our packaging, making lightweight packs from recycled and easy-to-recycle materials. The result in 2017? We launched a host of products with a formula that is more than 99% biodegradable, including Aura Botanica for haircare or Neovadiol for skincare.
Regarding raw materials in 2017, 59% of them are renewable, compared with 54% in 2016, and 24 % of the raw materials complied with the principles of green chemistry, compared with 17% last year.
How does L'Oréal limit its environmental impact at every level?
We have developed an innovative method for assessing the environmental impact of our products, based on a comprehensive life cycle analysis: from the production of raw materials for the formula and the packaging, to the manufacturing of the product, its use and its end-of-use, without forgetting transportation to delivery points.
This method is in line with the European reference frameworks for the assessment of consumer products that are currently being developed. And it is used by all the teams involved in creating and developing a product –Research & Innovation for formulas, Development and Packaging for Operations, and all the marketing teams.
The other specific feature of the method we have developed is the assessment of all types of impact linked to the production and use of our products, including greenhouse gas emissions, water in terms of quantity and quality , and land-use transformation.
Identifying the main impacts we have means we can set ambitious goals for 2020 in each area: reducing our greenhouse gas emissions, developing a responsible water and waste management, and fighting against deforestation.
We are proud of our ability to trace the origin of 74 % of our palm oil derivatives, for example, and for the improvement of the environmental and social profile of three fourth of our new products.
These achievements have been recognised in the ranking of NGO CDP, which, for the second year in the raw, has awarded L'Oréal the top "A" rating in each of the three corporate assessment fields: combating deforestation, sustainable water management and fighting against global warming.
How to involve all the L'Oréal employees in this sustainable innovation approach?
Our method, called SPOT, fot Sutainable Product Optimization Tool, has been designed to enable all the teams involved (formulators, packagers, developers, marketers, etc.) to focus on driving sustainability improvement in the products they bring to the market. In addition to the Research and Operations teams, the Marketing teams have also taken this new paradigm on board: environmental and social impact are just as important as other criteria when designing and creating a product.
"Sharing Beauty With All", our sustainability development programme is a long-term transformation on the way we are creating our new products. L'Oréal employees are actively involved in these efforts, which reflect their own expectations and a determination to make their day-to-day work more fulfilling.