Technology
How augmented reality is revolutionising the beauty experience
With augmented reality, marketing and sales practices are transforming to provide consumers with unique and personalised experiences – online and in stores.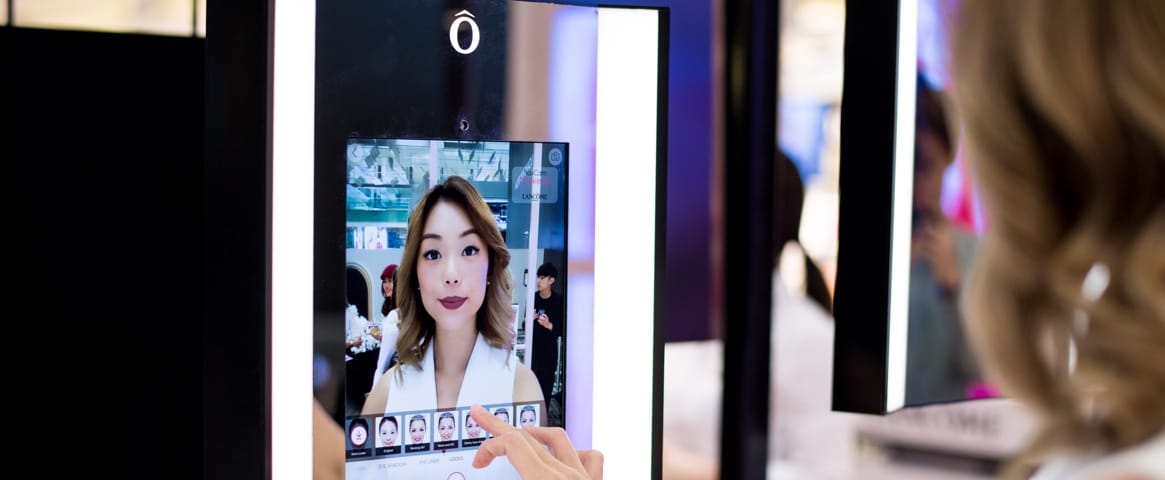 The rise of beauty companions
In stores, customers can benefit from the advice of professionals and try out products before making a decision. To provide the same level of service online, the brands have developed "beauty companions". These digital services guide consumers and help them choose the right products for them. In addition to providing targeted advice, they also allow users to test products virtually, with very realistic results. 3D makeup and hair colour testers and complexion detectors complete with skin assessments are now available from the brands to help consumers choose just the right range, product or shade.
Augmented reality: the key to personalisation
L'Oréal and Perfect Corp. have launched a global partnership to integrate the Group's makeup products into the YouCam Makeup augmented reality app. Thanks to this partnership, millions of beauty fans will be able to virtually test L'Oréal products, discover new products, and buy them directly in the app or in stores. Consumers can also use the app in points of sale and Group stores to create a fluid and comprehensive consumer experience that incorporates on- and offline components.
L'Oréal Professionnel announced the launch of the first 3D hair colour tester based on artificial intelligence. The result of a long partnership with Canadian startup Modiface, this beauty technology has been incorporated into the Style My Hair app used by consumers and hairdressers to try out new colours and styles, embodying the Professional Products Division's conviction that "hair colour is the new makeup".