Digital marketing
Digital communications: a pillar of marketing strategies
Since consumers are increasingly and massively connecting with our brands online, our marketing strategy is shifting towards a "digital-first" paradigm.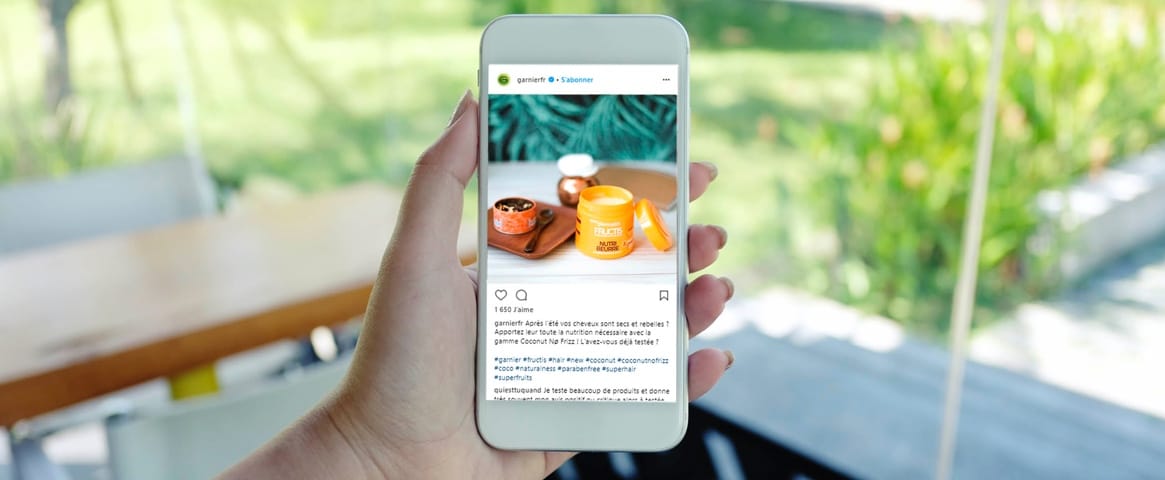 Content for social networks
With more than 38% of our media budget invested in digital platforms, a billion people visiting our websites and nearly 250 million followers on social networks, we are adapting our content to the new creative codes of the digital world. Today's consumers crave very short, impactful animated content. To achieve this, we take inspiration from the visual codes of GIFs and Boomerangs to create what we call "billboards in motion".
The campaigns for Colorista by L'Oréal Paris, Fructis by Garnier, Minéral 89 by Vichy and the Yves Saint Laurent Vernis à Lèvres range were designed for digital native platforms such as Facebook and Instagram, and performed really well with consumers, showing high engagement and sharing rates. Fast-paced, colourful and immersive, these campaigns are clearly paving the way towards a new 4.0 marketing approach.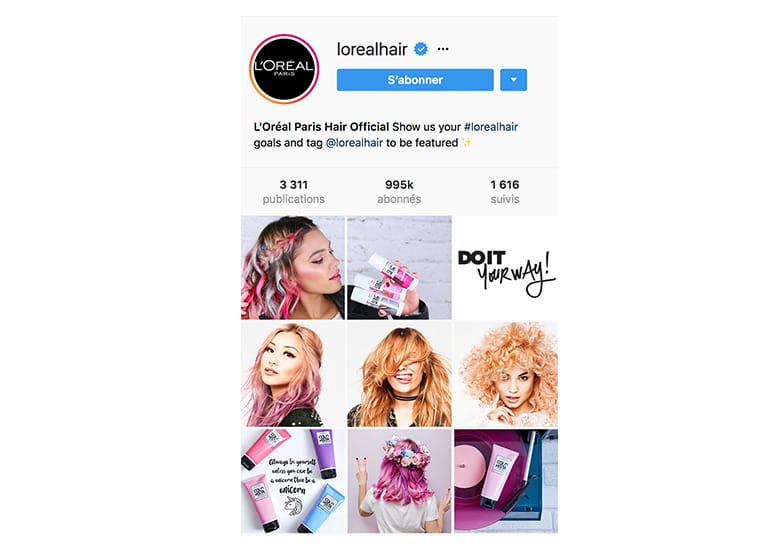 Precision marketing
Consumers all over the world now want personalised content that matches their individual aspirations in every beauty category. Thanks to our precision marketing x programme and our teams' agility in the subsidiaries, we are increasingly personalising content to a specific context and path to purchase. We also strive to send the right message at the right time. We personalise ads, e-mails and website and product landing pages, and have seen a significant rise in consumer engagement with our brands as a result.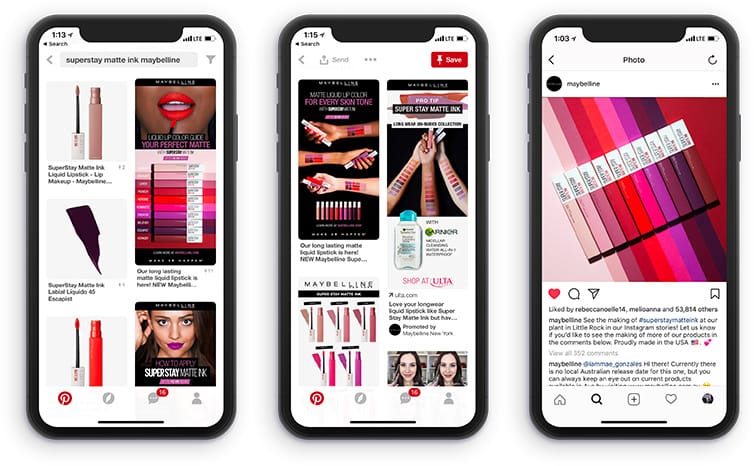 Measurable data
Digital return on investment is a priority for L'Oréal, where teams keep a close eye on the impact and uplift of the Group's digital investments. The Digital team has developed a set of powerful proprietary tools that marketers in the countries and media directors can now use to measure the real-time performance of their digital campaigns and (re)direct their investments towards the most effective channels. These measures in the countries, shared widely throughout the Group, contribute to the Group's best practices.