The L'Oréal Corporate Foundation
Created in 2007, the L'Oréal Corporate Foundation has stood with women for over a decade now. Its goal is to help them achieve their dreams and ambitions through two programmes: "Beauty for a Better Life" and "For Women in Science".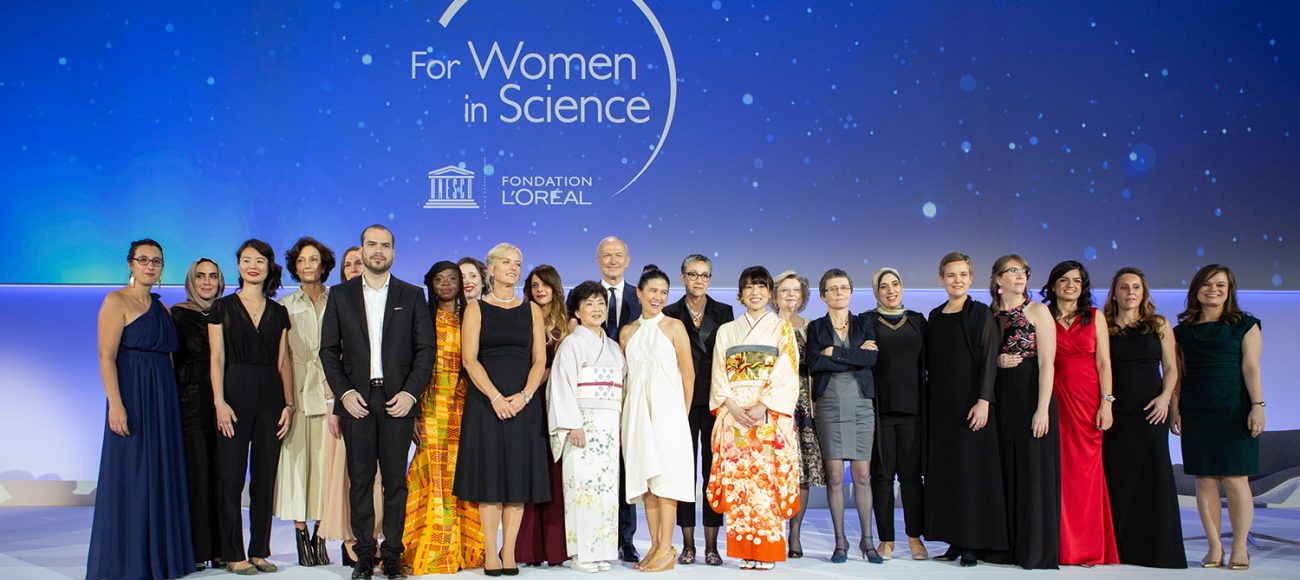 Beauty for a better life: solid partnerships and clear benefits
The L'Oréal Corporate Foundation helps improve access to beauty and wellness care for women in vulnerable or isolated situations, reflecting its belief in the benefits of both, for people facing physical, psychological or social challenges.
A new initiative was launched in 2019 in France, in partnership with Banlieue Santé : from September to December, a bus converted into a beauty and wellness treatment unit visited high-priority city neighbourhoods and rural areas to give access to care to over 850 women who were looking for a job, or who found themselves in socially fragile or geographically isolated situations.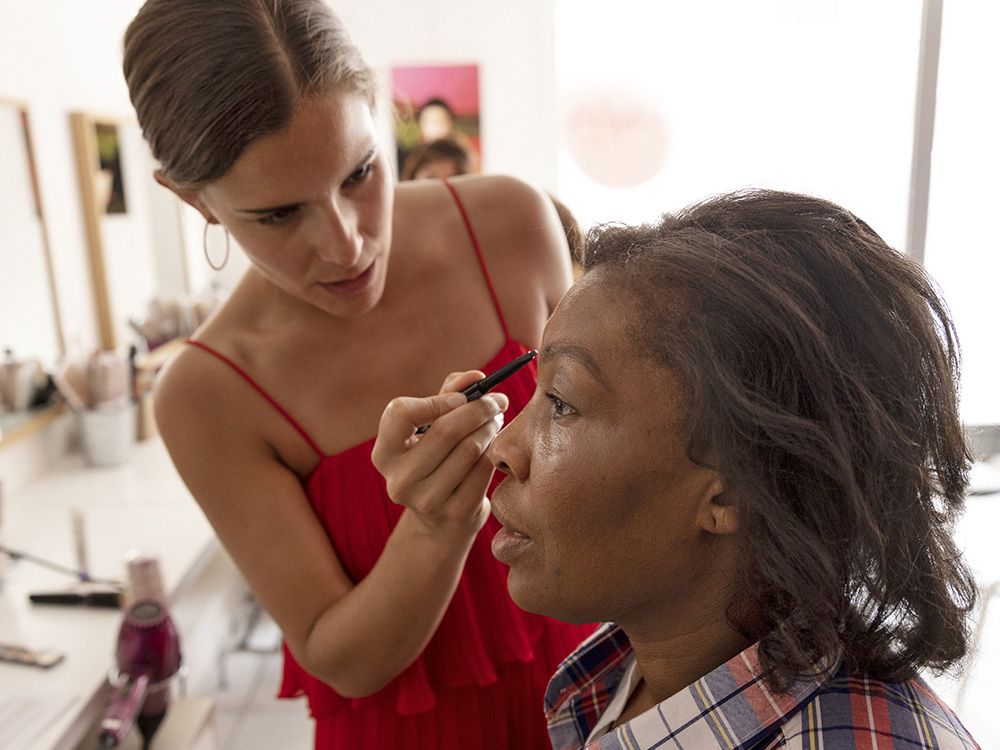 The Foundation also supports access to beauty and wellness treatments for people who are ill, particularly those suffering from cancer.
A study conducted by the Odoxa Institute in 2018 for the L'Oréal Corporate Foundation, on 1,166 people with cancer, highlighted the benefits of beauty and wellness treatments on their quality of life. Over 90% of those who benefited from treatments felt these played an important role in improving their mental and physical health, and boosted their self-esteem.
Treatments can take place in hospitals or in dedicated centres in towns and cities, where they are provided by specially trained socio-aesthetic therapists. The treatments can be one-on-one or take place in groups. They combine beauty treatments (facials, manicures, pedicures, massage, makeup, etc.), technical advice, a listening ear and a relaxing break. Beauty and wellness treatments are like a breath of fresh air for patients whose bodies have been ravaged by illness, treatment or surgery. They help patients come to terms with disruptions to their self-image.
Through partnerships developed in hospitals, with associations, and with scientific institutions, the L'Oréal Corporate Foundation strives to make beauty and wellness treatments available to a broader audience, since only 12% of cancer patients currently benefit from them . The foundation also works to professionalise socio-aesthetic therapy as applied to oncology patients.
The L'Oréal Corporate Foundation has partnered with key players such as CODES to train socio-aesthetic therapists through the Unicancer network to expand access to onco-aesthetic care in hospitals and the Maison Rose – a centre set up in the heart of Bordeaux in France and, since 2019, in Paris, to welcome patients and their helpers. These centres welcome women with cancer, free of charge, both during and after their treatment. This innovative initiative has already supported over 6,000 people in Bordeaux.
In total, the L'Oréal Corporate Foundation supported over 18,000 people in vulnerable situations in France in 2019, providing more than 65,000 beauty and wellness treatments free of charge.
"For women in science"
Launched in 1998 in partnership with UNESCO, the "For Women in Science" programme works for better representation of women in scientific research, where the glass ceiling remains a reality. This international programme was born from a single conviction: the world needs science, and science needs women. To reduce gender inequality in the scientific world and promote innovative research that benefits everyone, the programme awards over 250 research grants to doctoral and post-doctoral researchers each year in 118 countries. It also recognises five eminent women scientists – from different continents – for their scientific excellence. Since 1998, over 3,400 female scientists have received support and been put in the spotlight worldwide.
In 2019, the L'Oréal Corporate Foundation and UNESCO agreed to strengthen their commitment to all women in science by opening the International Award (dedicated to materials science in alternate years, having previously focused on chemistry and physics) to two new areas of research, which are mathematics and information technology sciences. These are both disciplines where women are particularly under-represented: for example, there has been just one female recipient out of 141 winners since the creation of the most prestigious international prizes in mathematics (Abel, Wolf and Fields).