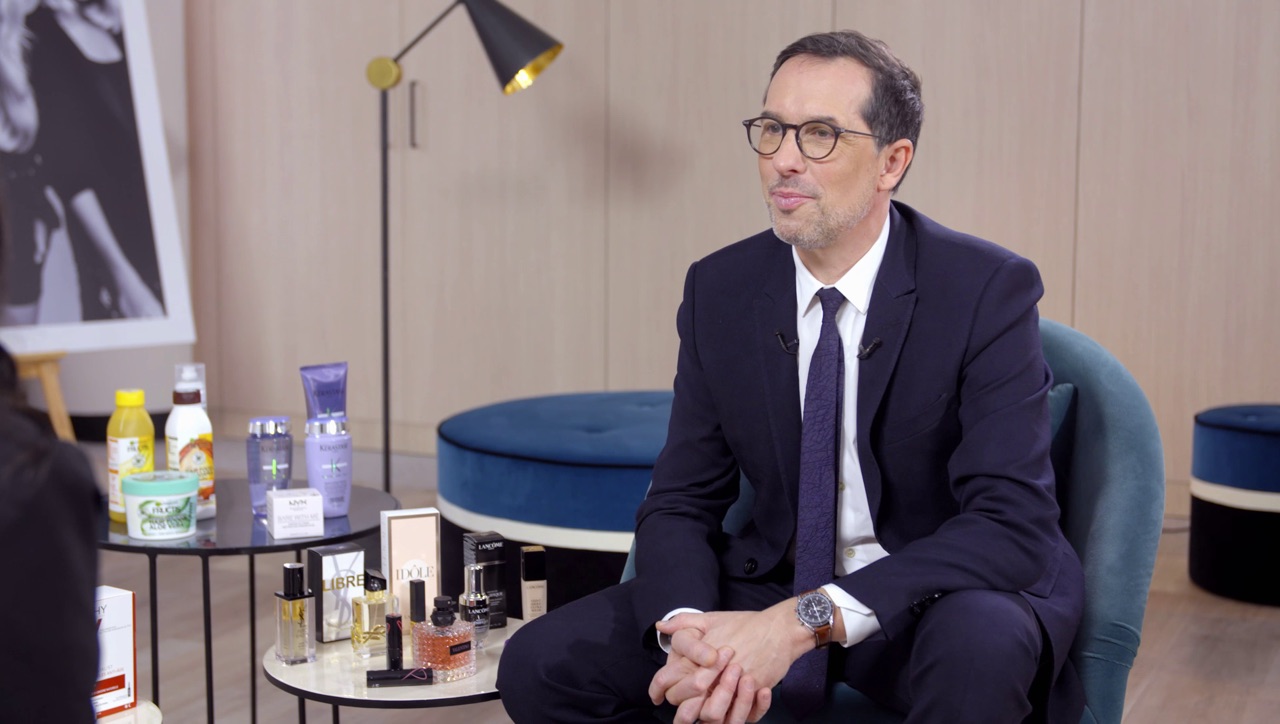 "Our four Divisions play a major strategic role as they enable L'Oréal to cover all the aspects of beauty"
Nicolas Hieronimus
Deputy Chief Executive Officer, in charge of Divisions
Nicolas Hieronimus, Deputy Chief Executive Officer, in charge of Divisions, answers our journalist Fiona's questions about the 2019 overview of the four Divisions of L'Oréal.
What are the recipes for success in L'Oréal's Divisions?
In 2019, the four Divisions contributed to the Group's very good year, at +8.0% like-for-like . Three out of four Divisions are outperforming their market, and the fourth, the Consumer Products Division, is continuing its progressive acceleration.
Our four Divisions play a major strategic role as they enable L'Oréal to cover all the aspects of beauty. Each Division has its brand portfolio with big brands that allow L'Oréal to cultivate tomorrow's growth drivers. What unites our Divisions and our brands is a common passion for beauty, and the fact that they all benefit from L'Oréal's powerful Research to keep the innovations flowing.
Lastly, our Divisions have demonstrated their tremendous adaptability in a world whose transformation keeps on accelerating. Here are three examples: digital, channel shift and the new "militant" consumer's expectations.
In less than 10 years, our Divisions have developed digital expertise and made digital the most efficient way to engage with consumers.
In distribution, our Divisions have followed their customers by adopting an omnichannel approach while at the same time staying focused on their core business. E-commerce, which grew by +52.4% in 2019 , now accounts for 15.6% of Group sales.
Each brand also adapts to the new consumer expectations who want more sustainable commitment, greater generosity, more inclusivity and more transparency.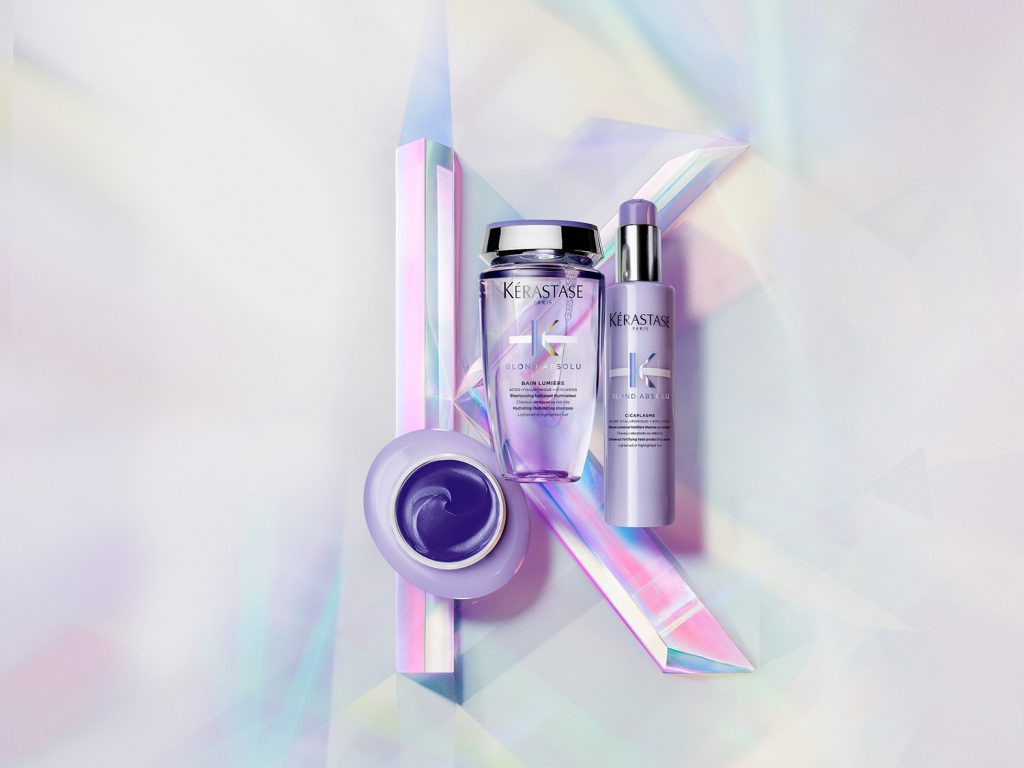 What are the big trends in the beauty market in 2019?
As for 2019, there were three key trends in the beauty market.
First, changes in categories, with strong growth in skincare continuing at +8% . Growth in skincare is the result of the effects of the exposome on skin ageing and allergies, the ageing of the worldwide population, and the strong development of Asia, where it is the number one category. This trend is going to last. Makeup meanwhile is slowing, particularly in the Western world . After a period of "colour bulimia", we have seen the emergence of the nude makeup trend. But I must say, it's a sure bet that bright colours will definitively come back.
Secondly, the beauty market is marked by the ever-increasing importance of tech. In apps and in services, beauty is relying on tech to offer consumers more and more possibilities, such as using their phones for "diagnosis" or virtual try-ons. Or for personalised products.
New consumer expectations have emerged. Greater transparency on ingredients, which is "clean" or also what I call "safe" beauty. But also more products that respect the environment. And finally, brands that have to be more "world citizens": they must engage with all types and forms of beauty, and thus be increasingly inclusive, but also have a positive impact on society.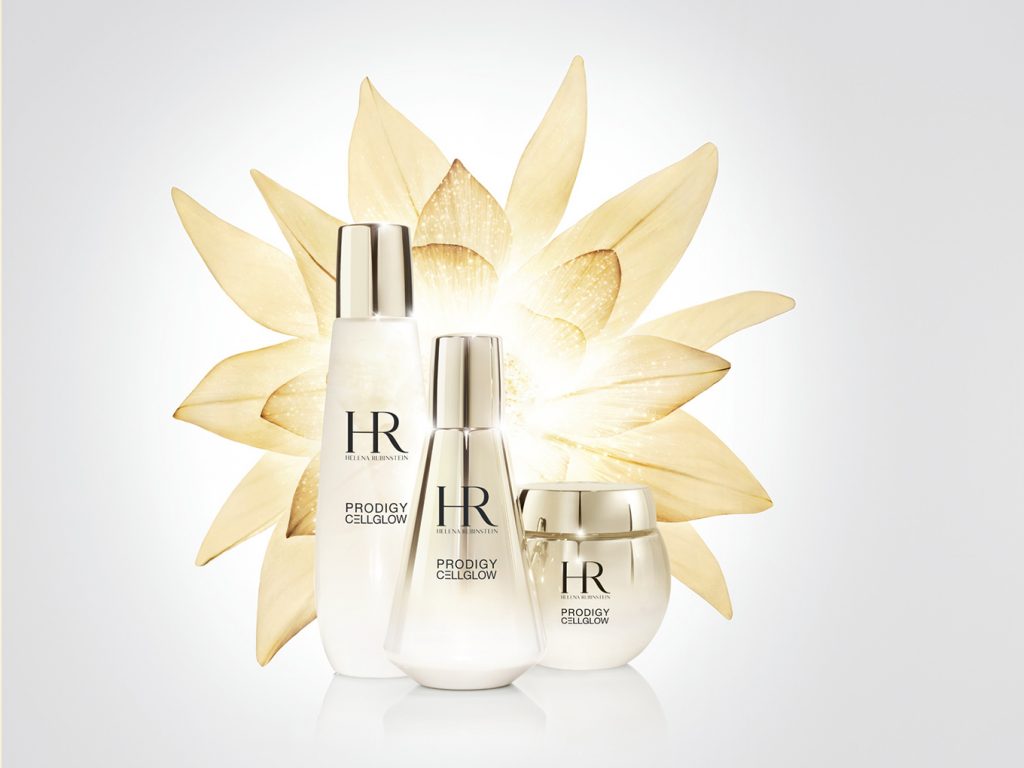 What is the Group's response?
Faced with these trends, we have responded by focusing on the Group's historic strengths, and innovation in particular, and on its tremendous adaptability.
We have very clearly outperformed the skincare market with a spectacular +20% increase! This is a field where we benefit from the innovative power of L'Oréal's Research & Innovation and the diversity of our brand portfolio. We have accelerated on our specialist brands, like SkinCeuticals, CeraVe, La Roche-Posay, along with Helena Rubinstein and Kiehl's, but also on our multi-category brands such as Lancôme and L'Oréal Paris, whose skincare category has grown strongly. In makeup, in the Western countries, we have taken initiatives in response to the nude makeup trend. In Asia, where there is a huge appetite for luxury lipsticks. Our makeup laboratories have come up with some really attractive differentiated formulas for us.
In the tech field, in line with Jean-Paul Agon's strategy, the Group has not just changed towards Beauty Tech , but has also put a bet on the Beauty Tech transformation. Here too we are innovating, with products and services that are increasingly personalised. Modiface for example, which we acquired in 2018, has now been rolled out for 21 brands in 71 countries.
So our brands are taking the new consumer expectations on board and are engaging towards an increasingly sustainable beauty, reflected in significant moves in formulas, packaging and production.
Towards more societal impact with active involvement in major causes, such as the fight against domestic violence (Abuse is not Love by Yves Saint Laurent), women's illiteracy (Write her Future by Lancôme), and street harassment (Stand Up by L'Oréal Paris), and for ocean protection – I am thinking here about Water Lovers by Biotherm since 2012.
Towards greater transparency with the gradual roll-out of "Inside our Products", an online platform that sets out in detail and explains the Group's policy on ingredients.
And increasingly towards safe beauty, which has been the founding value of L'Oréal for more than 100 years, to deliver the best possible performance and maximum innocuousness. I believe that this greater attentiveness of consumers to safe and clean beauty will benefit brands backed up by real research and with a strong ethical approach. And so it will benefit L'Oréal.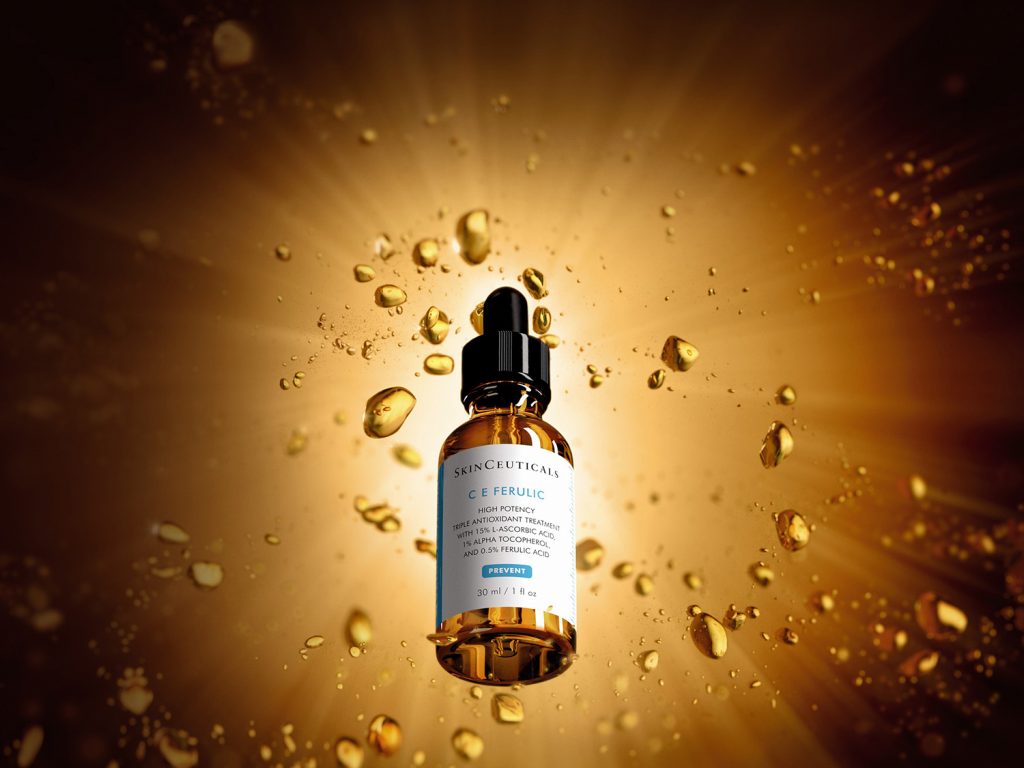 How can you explain the success of the Group's big brands?
In a competitive environment that keeps on getting tougher and more fragmented, many observers had been predicting the end of the big brands. But that just hasn't happened. Far from it. Our big brands have come out of it stronger!
Our billionaire brands have grown +9.1% above the Group's average. La Roche-Posay has joined this private club to become our ninth billionaire brand. L'Oréal Paris is more than ever the number one beauty brand in the world , and Lancôme the number one luxury beauty brand in the world! These brands combine the agility they have adopted from indie brands and the power of their scale and hero products or mega franchises reaching impressive growth.
The Group is also building the future with new seeds such as Stylenanda, Valentino, from 2020 Mugler, Azzaro and from 2021 Prada.