Prospects
by Jean-Paul Agon
"2016 was another good year for L'Oréal. We accelerated our growth, outperformed the market once again and increased our worldwide leadership of the beauty industry."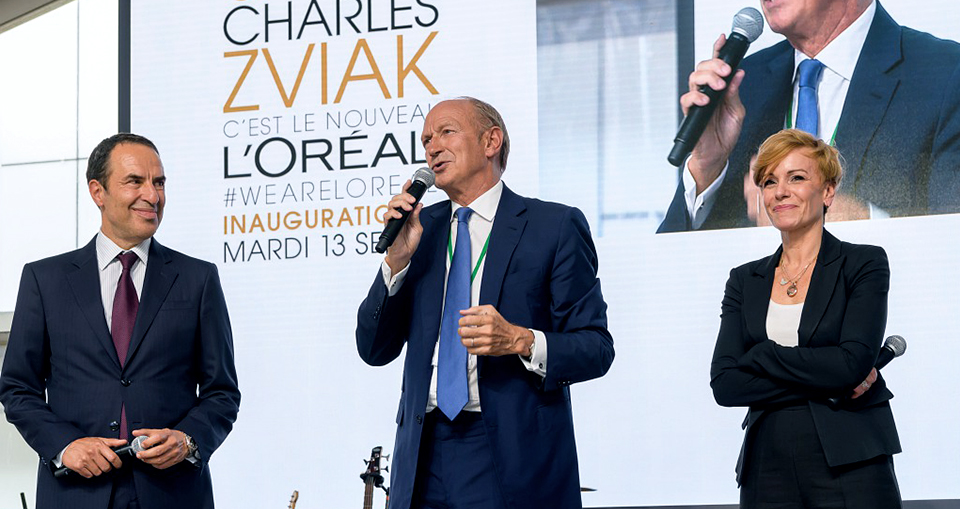 2016 was another good year for L'Oréal. Three of our Divisions, L'Oréal Luxe, Consumer Products and Active Cosmetics, made great progress and we gained market shares in each of our three strategic regions. 2016 was also a great vintage in terms of emblematic innovations and strategic acquisitions. With IT Cosmetics, Atelier Cologne, Saint-Gervais Mont Blanc and CeraVe
(1)
, we made four very diverse acquisitions that perfectly complement our global flotilla of brands and allow us to respond to new beauty desires. And, last but not least, we delivered a compelling set of results that once again prove the robustness of L'Oréal's
economic model and its powerful capacity to create value
.
"2016 was also a year of great progress in the transformation of our group, with L'Oréal becoming even more digital, efficient, agile and sustainable."
We increased our
digital lead
. Our e-commerce sales grew by +33%
(2)
and are now equivalent to the group's 4
th
largest country. More than 30% of our advertising is now digital, with even more targeted and efficient communications. We have recruited 1,600 experts and trained almost ten times that amount in-house. Across all Divisions, digital is amplifying the power of our brands and bringing them even closer to our consumers.
Read also
We also continued our Industry 4.0 transformation programme, which integrates all the new opportunities that digitalisation offers. There is a true industrial revolution taking place throughout our entire value chain.
Read also
We also profoundly transformed ourselves to meet our sustainable development targets, set by our
"Sharing Beauty With All"
initiative. 2016 was a pivotal year for our 2020 objectives and a year of major achievements, particularly in sustainable innovation and sustainable production. We achieved and even went beyond our goal of reducing CO
2
emissions by 60%, four years ahead of schedule
(3)
.
Read also
"If we have been working hard to transform our company into a New L'Oréal it is because we believe that we are right now at the dawn of a Bright New World of Beauty."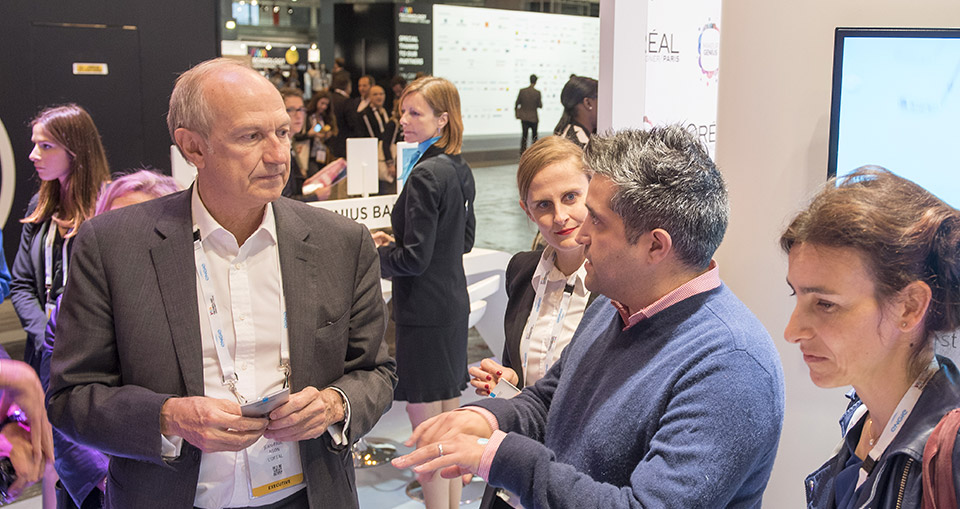 The world is changing around us at an amazing speed, the World of Beauty is also changing radically. As digital and social media become omnipresent in our lives, we are entering into the era of
"social beauty"
. An era where beauty is becoming even more essential. The way you look will be more important than ever in expressing your personality, crafting your image of yourself, and interacting positively with others.
Read also
"This Bright New World of Beauty is a unique opportunity for L'Oréal, since we are uniquely positioned to drive and lead this new era."
First, because our superiority in Research and Innovation gives us an edge in the quality, efficacy, safety and sincerity of our products. These qualities are now, more than ever, required by consumers. Our capacity for innovation also includes services, such as the Makeup Genius app, the My UV Patch or the connected brush by Kérastase.
Read also
Furthermore, because we are able to track emerging trends and quickly offer products that meet these new aspirations, such as makeup, natural beauty, or personalisation desires. Moreover, because of our proximity and the quality of our interactions with consumers. Digital, in particular, offers opportunities for an ongoing dialogue and personal advice. With over one billion viewers on our brand websites and social media pages, L'Oréal is clearly the champion of connected beauty. We are also currently exploring all the direct-to-consumer channels, from e-commerce to boutiques opened by some of our brands.
"Finally, our unique characteristics appear to be perfectly fitted to this New World of Beauty"
Our global flotilla of brands, each of which addresses specific consumer needs; Our presence across all channels, categories, price points and regions of the world; Our agile and flexible organisation, strategically concentrated but operationally decentralised; And, last but not least, our entrepreneurial culture and highly engaged teams.
"We, at L'Oréal, plan to make the most of this new golden age of beauty."
More than any other company, since we are and will be the beauty company, offering the best of beauty to all women and men living on this planet, thus fulfilling its mission: Beauty for All.