L'Oréal has been deeply rooted in China for more than 20 years now and is a pioneer in many areas. It is a witness and a contributor to China's development, particularly in the field of corporate and social responsibility.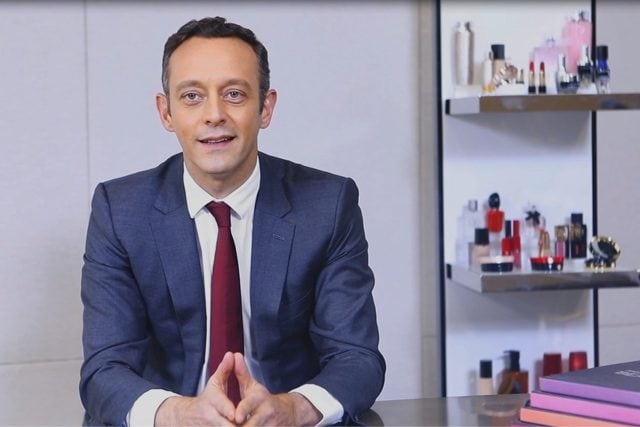 President – L'Oréal China
1 billion people with a passion for beauty
More urban, more connected, less traditional: China is evolving incredibly fast and is going through a deep transformation in terms of consumer behaviour. And, as the number one beauty Group in China , L'Oréal is taking full advantage of this evolution.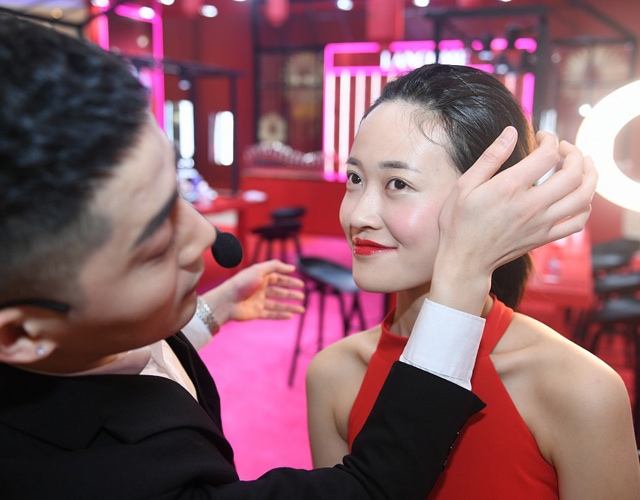 Chinese consumers have different profiles and beauty aspirations, but they also have similarities: an increase in purchasing power; a quest for quality, premium services, unique experiences, customisation and a strong desire to travel. New consumption trends emerge faster in this country than anywhere else and Chinese people are very serious about having access to new trends immediately. They constantly look for effective ingredients, the latest technologies, and the best sensorial and usage experience. Each generation has its own characteristics and L'Oréal is able to meet all aspirations thanks to its large portfolio of brands.
The Chinese population is ageing, which is a great opportunity for beauty brands. They are ultra-digitalised, highly educated travellers, with strong purchasing power, who are seeking new things to do, entertainment and social connection. Beauty is very important for them: they want to age gracefully, and they use skincare products from a very early age. Skincare, and especially the anti-ageing category, are rapidly growing thanks to this evolution : skincare has always been a core need for Chinese women because in China they say that "true beauty comes from a good quality skincare". Lancôme for example, has understood this aspiration well, with Génifique, which has become the iconic product for generations of women.
On the other hand, Millennials and the Gen Z generation want to be different, express themselves, are seeking originality and aspirational brands, and also travel a lot around the world. The makeup category is currently benefiting from this deep generational shift, especially with the development of social beauty. Millennials are also very fond of their skincare products that they associate with their makeup routine.
Men are also a new target for beauty brands. In China, they are tech addicts, and generally interested in beauty. It is accepted that men in an active and urban life should pay attention to their hair and skin. They are very connected and influenced by beauty trends fueled by social networks.
Listen to Jenny Wang, Business Intelligence Director, who explains Chinese consumers' expectations: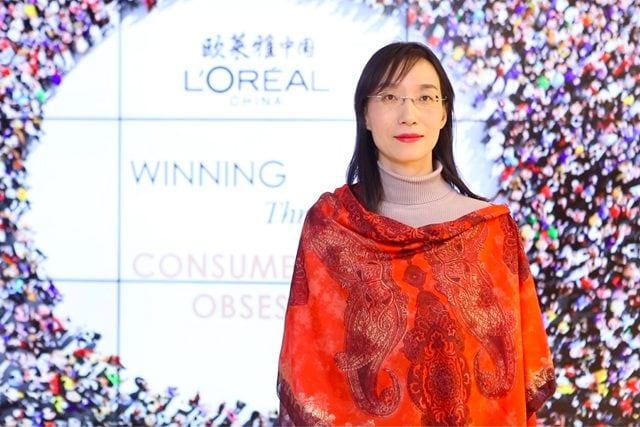 Business Intelligence Director, L'Oréal China
The Golden Era of Beauty
China is now an empire of beauty products consumption. Over the last 10 years, it has soared in the country, driven by the aspirations of consumers. With its more than 20 years of experience in China and knowledge of the market, L'Oréal is ideally positioned to fulfil the country's beauty needs. L'Oréal and China are growing hand in hand in several fields.
First of all, China is a digital leader: the country successfully took the digital shift with companies such as Alibaba, Baidu and Tencent. L'Oréal too is a digital leader in its market, thanks to its partnerships with these big companies, but also thanks to the recent acquisition of ModiFace, for example. Augmented reality, artificial intelligence and big data will enhance consumer experience, always focusing on consumer knowledge, using insights to serve him or her better and offer personalised experiences. Chinese people are very connected and the online and offline worlds are converging rapidly, with consumers surfing across channels. Therefore, all-in experiences at all touch points and seamless service in all channels are very important. For example, L'Oréal Paris and Maybelline New York use services to send messages or targeted advertisements to consumers, when they are near a point of sales, blurring the line between online and offline.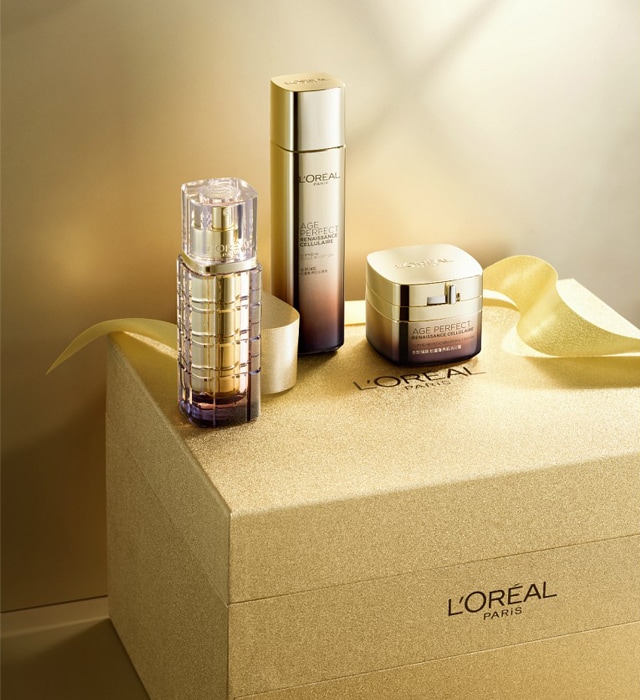 billion messages sent on WeChat everyday
Retail is also a new challenge for L'Oréal in China. In a country as big as a continent, with a rising middle class craving for beauty, e-commerce has allowed L'Oréal to penetrate deeper and faster to reach these consumers. It is a major growth booster for L'Oréal China.
Thanks to strong partnerships with Chinese e-commerce players such as Tmall, the Group is able to offer the best of beauty to China. For 11/11, the Single's Day in China, L'Oréal beat its record in terms of sales, with great successes for Lancôme and L'Oréal Paris. Millions of parcels were dispatched in only five days!
Responsibility is also another converging challenge for China and L'Oréal. Both have decided to make social and green development their priority. This meets the vision of consumption L'Oréal wants to promote. For example, a green parcel agreement has been signed between L'Oréal and Alibaba to decrease the use of plastic materials. Other examples include the Yichang factory, which is totally carbon-neutral and the L'Oréal buildings, which are in process to achieve 100% carbon-free.
Zhenzhen Lan, Vice-President Corporate Communication and Public Affairs in China, tells us more about the "Sharing Beauty With All" programme in China: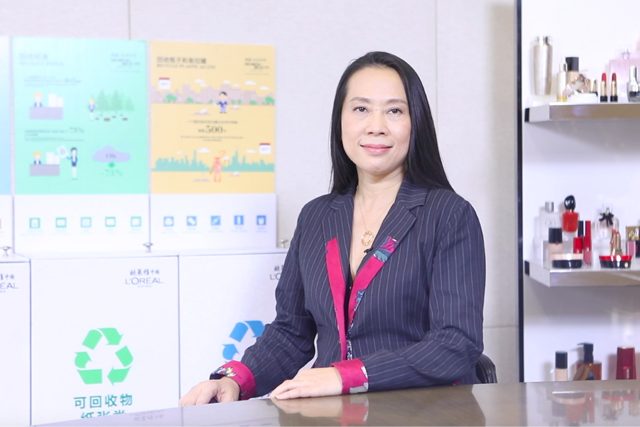 Vice-President Corporate Communication and Public Affairs, L'Oréal China
Carbon-neutral buildings (Yichang factory) and other buildings (Research & Innovation, Suzhou factory, distribution centre and headquarter) are in process to achieve 100% carbon-neutral
L'Oréal's assets to perform in China
With its brand portfolio, from mass market to luxury products, from haircare to dermocosmetics, L'Oréal is perfectly positioned to fulfil the numerous beauty aspirations of the Chinese population.
L'Oréal can also rely on its pillars: superior quality products, with a powerful Research & Innovation based in France and supported by Chinese laboratories; agile supply chain and Operations; very agile and remarkable teams in a constantly changing environment.
Discover the Human Relations challenges of L'Oréal in China in an interview with Stracy Shen, Vice-President Human Relations in China: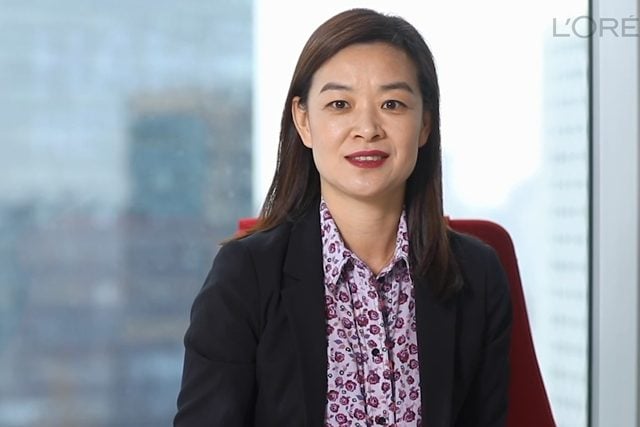 Vice-President Human Relations, L'Oréal China
In this fast-moving market of China, L'Oréal is a leading company for all these reasons, while constantly reinventing itself to reinforce its authority in the cosmetics market, always focusing on consumers.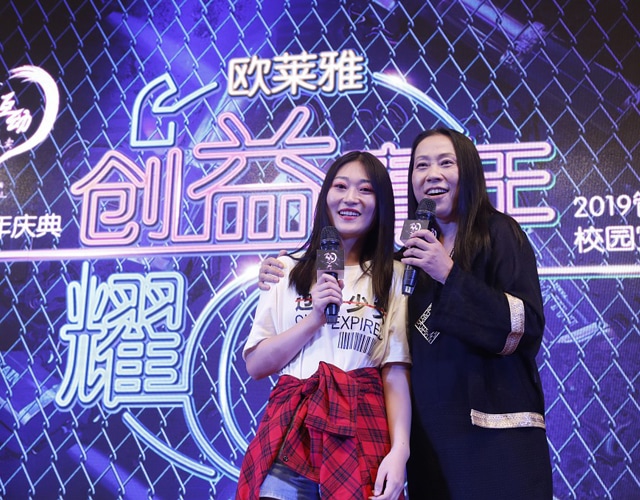 L'Oréal Paris No.1 beauty brand in China

Lancôme No.1 selective beauty brand in China