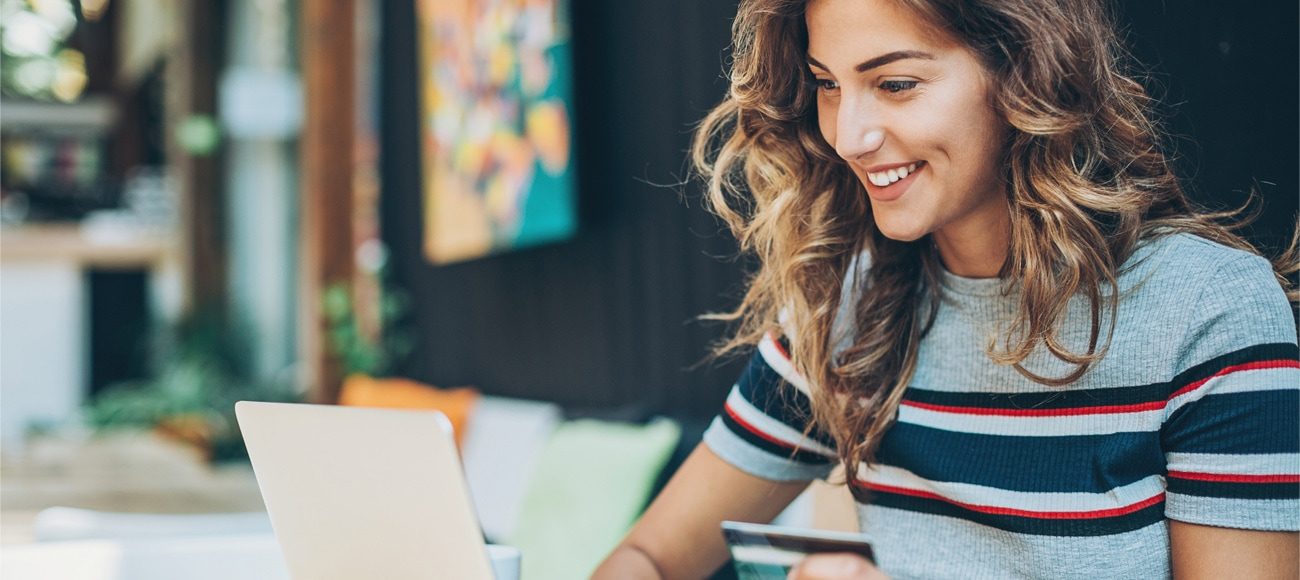 New e-commerce practices and services
E-commerce is changing, to offer new distribution methods and services. Influencer-driven sales are growing increasingly fast. L'Oréal has partnered with Boutiquaat, a multi-brand e-commerce site in the Middle East that hosts more than 200 beauty influencers. Consumers receive recommendations for products via the platform, where they can also buy them directly.
The services available online are also growing. The augmented reality technologies provided by ModiFace allow customers to virtually try out products and simulate different looks. This incredible solution helps consumers feel more certain about their choices, leading to increased purchases.
Voice ordering has become increasingly effective on e-commerce websites and will be the next big challenge for the Group's brands.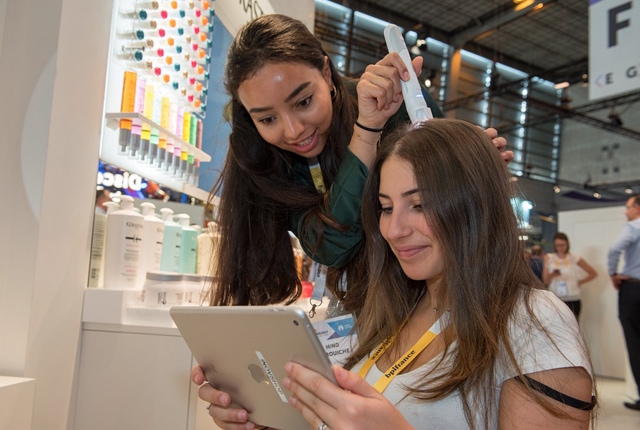 Fluid and complementary experiences in-store and online
The convergence of the online and offline worlds is also changing e-commerce. The goal is to provide customers with a fluid experience in terms of information, offers and services, regardless of the distribution channel. To do this, the Group needs to know its consumers well enough, to offer the same services (product tests, recommendations, etc.) and products thanks to an adapted logistics chain, and provide the same prices, discounts and product information.
The online and offline experiences should be complementary. While in-store sales have the advantage of human relations, online sales also have a number of advantages: unlimited information on the product and customer reviews, which are particularly important for skincare, hair colour and makeup products. Freed from the confines of space, e-commerce websites can also sell an infinite number of products. Finally, thanks to worldwide delivery, online sales reach more people. In India, for example, Amazon delivers to a great part of the country, and online consumers – who often do not have a point of sale nearby – join those who purchase products in stores.
Shaamain D'souza-Fernandes, General Manager and Head of e-commerce for the Consumer Products Division in India explains the challenges of the e-commerce in India: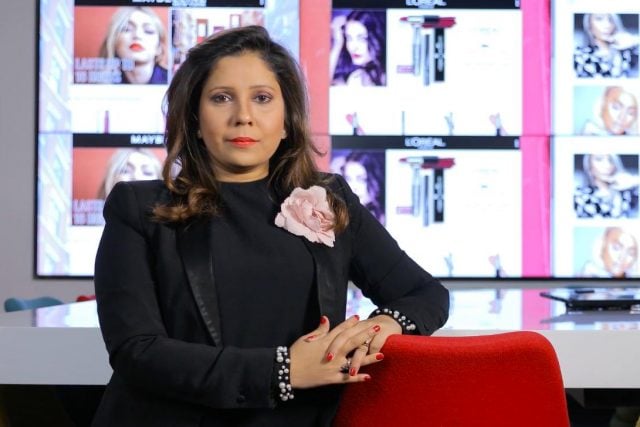 Shaamain D'souza-Fernandes
General Manager and Head of e-commerce for the Consumer Products Division, L'Oréal India
The complementarity of on- and offline sales also applies to promotion. In China, when you walk past a Lancôme store, you receive a notification with a promotional offer thanks to a partnership with WeChat. The in-store experience is also enhanced by the possibilities of digital technologies and consumer data.
Partnerships with major digital players
Partnerships with GAFA (Google, Apple, Facebook and Amazon) and BAT (Baidu, Alibaba and Tencent) are crucial for L'Oréal's brands. For example, L'Oréal Paris' men's range, Men Expert, has met with great success on Tmall and was the bestselling men's skincare brand in China on 11/11.
ModiFace signed a long-term partnership with Facebook to create new augmented reality experiences integrated with the Facebook Camera. The direct connection between ModiFace and Facebook allows users worldwide to virtually try out makeup brands, like NYX Professional Makeup, for the first time.
The e-commerce main event: 11/11 in China
11/11 is Singles' Day in China – a holiday during which brands and e-commerce websites offer exceptional promotions. It is an extraordinary e-commerce event, which involves the distribution channel, production, inventory management, IT, marketing services, delivery and after-sale service. The Group's brands rose to this incredible challenge with remarkable success!