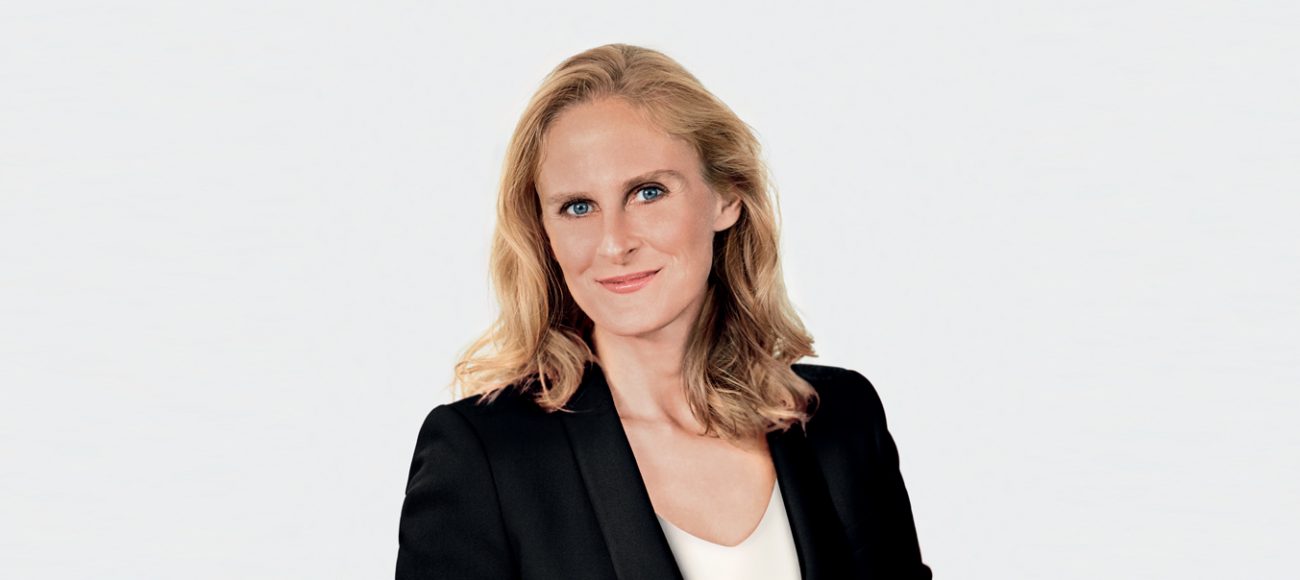 The year 2018 has been a new landmark in terms of L'Oréal digital transformation yielding great progress and impressive results. Thanks to the incredible work done by all the teams worldwide we can definitely say that today L'Oréal is operating as a digital native company but at the scale of a leader in its field. Digital is now totally infused in every dimension of the company and is bringing profitable growth, increased reach and increased levels of personalisation through data driven marketing.
Digital transformation is hard work and has required massive adaptation from our business and teams especially around sales and marketing.
First, L'Oréal has adapted to the channel shift in the beauty market by embracing e-commerce as a new sales channel for profitable growth and recruitment.
In 2018, the growth of e-commerce has been, once more, spectacular at 40.6% reaching close to 3 billion euros . E-commerce represents 11% of the total revenue of the company and the second country in terms of size of business. E-commerce is a profitable channel for our brands and a very positive source of recruitment of new consumers especially in emerging countries and with the youngest consumers. When talking about e-commerce, everybody naturally thinks of the United States and China. But did you know that L'Oréal India's e-commerce is growing at more than 90%, that the Eastern Europe Zone is already generating more than 7% of its revenue in e-commerce, that more than 11.8% of our Travel Retail business is done online and that our own kiehls.com site is amongst our Top 10 doors in e-commerce? This shows that e-commerce is a driving force in our industry and a very strategic source of future growth for L'Oréal in the years to come contributing to its objective of bringing beauty to all and Universalisation.
Second, L'Oréal has adapted to the new marketing paradigm by embracing the new creative codes of the digital era, by diversifying and personalising the content our brands create and by being increasingly more data-driven.
Digital has profoundly changed the way we interact with our consumers and has offered many new touch points to tell our products' and brands' stories. It has also changed the types of content people engage with. In a world of mobile and feed-based platforms people want fast, dynamic, highly impactful, colourful, kinetic content that will basically stop their thumbs. All our brands have engaged in a massive creative transformation to deliver those new formats, two seconds, six seconds, animated GIFs, which we call billboards in motion. Today, more than 80% of the content that are produced are produced for digital. Our marketing teams are also working more and more with influencers and consumers to co-create content and inspire us for new products and ideas. This is a new era of marketing, this is the era of advocacy.
And this marketing transformation is bearing fruits. 1.2 billion visits to our websites, 350 million followers on social networks, 6.4 billion L'Oréal video views only in 2018; L'Oréal is a digital powerhouse.
We command a third of the total beauty traffic on YouTube, we drive 25% of the beauty engagement on Facebook and 12% of the total beauty website traffic worldwide.
We are taking ROI very seriously and we have built a unique data analytics platform that gives us in real time the performance of all our brands in all our countries on all aspects of the digital marketing spectrum from paid to owned to earned media.
Our marketing has also changed because it is increasingly data-driven and personal. L'Oréal has built a huge competitive advantage by being able to personalise the content it shares with its consumers: from landing pages to newsletters, to advertising to product recommendations. In a world of data privacy first, we use our data records responsibly and in the full respect of local regulations only to be able to send the right message to the right person at the right time and provide the best personal experience around our brands and products.
This massive transformation of our sales and marketing channels has been supported by an equally massive Human Relations transformation with more than 2,000 digital experts recruited, 22,000 people trained and upskilled over the course of four years, and a complete restructuring of the marketing teams and organisations in a new model called marketing 3.0 balancing the focus between our brands and products marketing on one side and our consumer and community management on the other side.
On top of this profound transformation we are also preparing the Group for the future. With the rapid development of new powerful technologies such as voice, augmented reality and artificial intelligence. The way we will discover, test and buy beauty products and beauty brands will totally change in the coming years towards even greater level of services, customisation and personalisation.
This is the reason why L'Oréal acquired its first tech company in 2018, ModiFace, the leader in augmented reality and artificial intelligence based in Toronto. ModiFace and its AR and AI engineers are building the next technologies and business models such as makeup try-ons, hair colour try-ons, AI powered skincare diagnostics, real-time beauty consultations online and all the services that will become strategic gateways to beauty in the years to come.
Thanks to our Digital Services Factory, more than 20 ModiFace services have been deployed into 11 of our brands in 16 countries, showing spectacular uplifts in consumer engagement and conversion rates. By equipping our websites, our points of sales, our apps, those services will create even more personalised relationships with our consumers and allow us to increasingly personalise our product recommendations and our products themselves such as in the case of Le Teint Particulier by Lancôme or Custom D.O.S.E. by SkinCeuticals. Beyond ModiFace, the digital teams continue to be on a constant lookout and quest for the next beauty tech startups and technologies through our numerous partnerships with incubators, accelerators, investment funds (Partech, Founders Factory, Station F, Bold ) and with our very important digital partners such as Google, Facebook, Amazon, Alibaba and Tencent.
A very exciting area of transformation driven by digital technologies is AI and machine learning. These technologies will change a number of our business processes from Research & Innovation to manufacturing, supply chain, commercial strategy, marketing and sales by allowing us to automate certain tasks, such as programmatic media buying, better predict our business in a very volatile world especially with regards to trends prediction, better demand forecasting and better personalise our interactions with our consumers through continual learning algorithms. This is a very exciting area of development and investment to build the future L'Oréal as a beauty tech company powered by data and AI.
As L'Oréal operates now as a digital first business, digital transformation at L'Oréal continues at neck breaking speed, opening up the second phase of the transformation that will make the most of the new wave of digital technologies to continue to improve the consumer experience and grow the business.