Travel Retail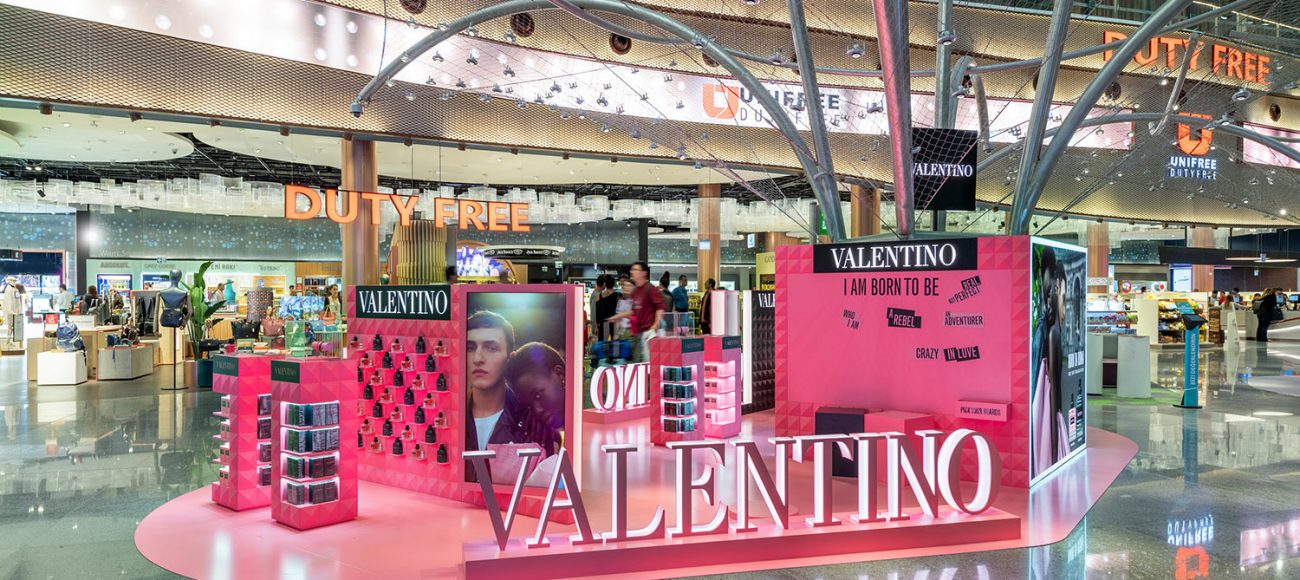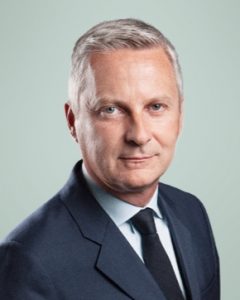 With 42 years of experience, L'Oréal Travel Retail is the historic market leader in the beauty segment of the travel market , which has become the Group's "sixth continent". This powerful growth driver recorded significant growth again this year at +25.3% , thanks to the rise in air traffic and the growing number of global shoppers .
Vincent Boinay
L'Oréal Travel Retail Managing Director
Bringing beauty to all travellers
With its unique portfolio of 28 brands – including luxury products and more affordable brands, dermocosmetics and even haircare – available through the Travel Retail market, L'Oréal makes beauty accessible to all travellers worldwide. Lancôme, Giorgio Armani, Kiehl's, L'Oréal Paris, La Roche-Posay, Kérastase and more, L'Oréal has adapted its offering to suit the new traveller profile created by the democratisation of travel. Chinese travellers, Millennials  , the middle classes and passengers on low-cost airlines now significantly outnumber business travellers.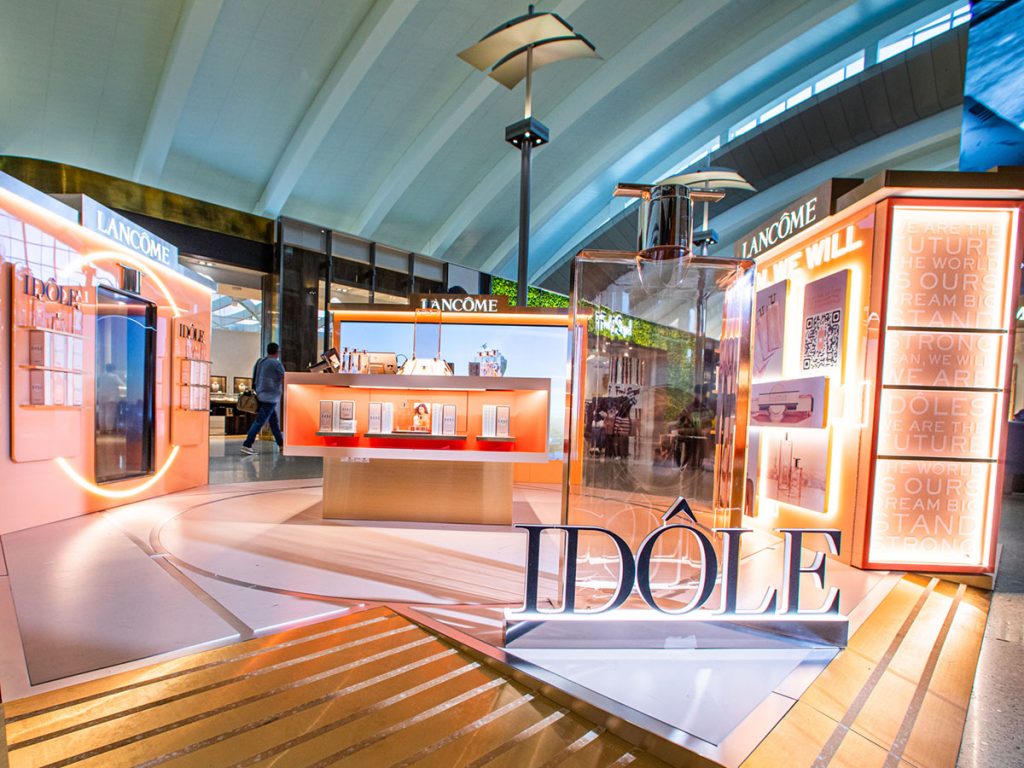 Discover "Beauty for all travellers"
The number of Chinese international travellers doubled from 2013 to 2019  , making them the largest group of global shoppers  . The shopping experience at the Haitang Bay Duty-Free Shopping Complex – the largest duty-free shopping centre in the world, located on Hainan Island in China – is a testament to the enthusiasm of these traveller-consumers. For example, the Biotherm shop there encourages travellers to turn their travel time into precious self-care time. And the pop-up Armani Box store, inspired by the world of cinema, invites shoppers to enjoy an interactive experience: virtual makeup try-ons complete with the chance to publish the results on social networks, or personalised video takes for those who want to try their hand at acting!
The rising number of leisure trips has led to heightened expectations for the shopping experience, which must be exceptional in order to live up to the fun and relaxing adventure it is a part of. L'Oréal aims to give all its consumers a unique beauty experience thanks to high-quality products and innovative services such as "retailtainment"  , personalisation and virtual beauty trials.
No. 1
L'Oréal is the beauty market leader in Travel Retail
Travel Retail: conquering new territories
L'Oréal Travel Retail is taking full advantage of the increase in global air traffic, which now totals 3.7 billion passengers  .
The travel market has extended to include new territories such as India, Turkey, Africa and South-East Asia. Growing airports in cities like Istanbul, Abu Dhabi, LaGuardia in New York and Beijing offer the perfect environment to promote L'Oréal brands. In addition to these airport shopping areas, downtown duty-free shops have also been incredibly successful with tourists.
The travel market is a key showcase for the Group's brands worldwide, as well as a strategic channel for winning over consumers and a new way to secure their loyalty and offer them unique experiences.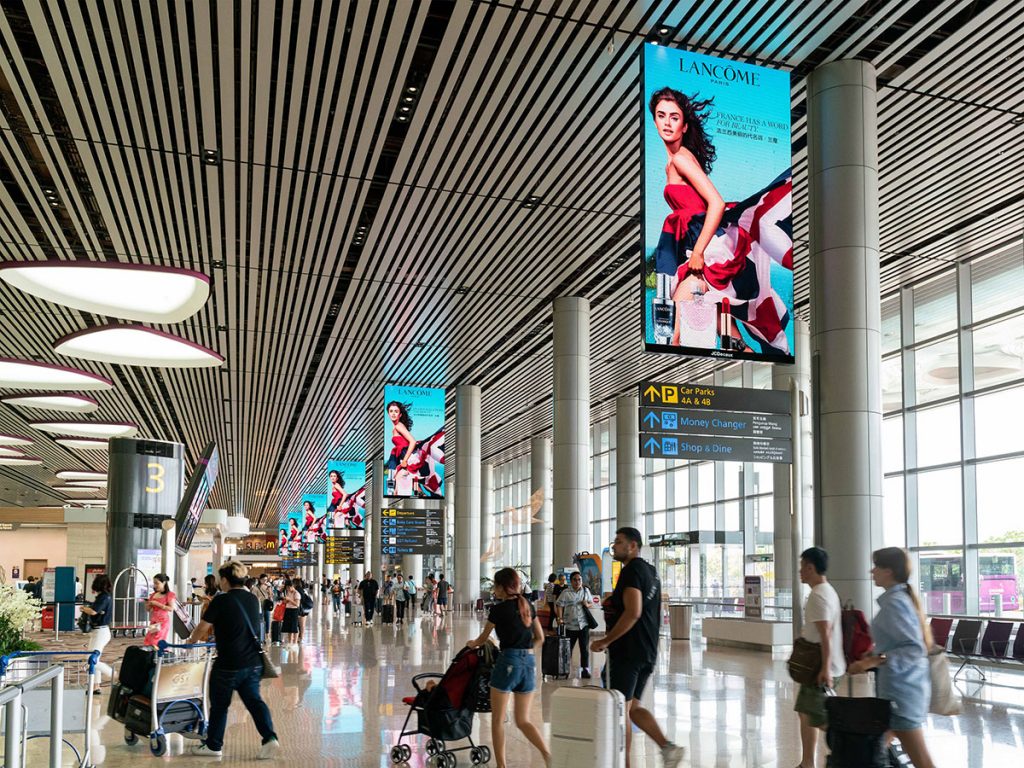 Responsible beauty commitments
L'Oréal Travel Retail is committed to responsible beauty, in line with the Group's sustainable development programme "Sharing Beauty With All". In terms of packaging, 100% of the cardboard used to package exclusive Travel Retail products is FSC and PECF certified. In 2019, the channel reduced cardboard use by 33 tonnes and plastic use by 5.8 tonnes, thanks in particular to new packaging for miniature perfume bottles. Moreover, 90% of the materials and display furniture used at the Tax Free World Exhibition were reused or recycled.
L'Oréal Travel Retail also supports efforts to achieve carbon neutrality by offsetting 100% of emissions from employee business trips through agroforestry, reforestation and environmental protection initiatives. Finally, to ensure its suppliers are on board, social audits are conducted to assess the social and environmental performance of each strategic suppliers.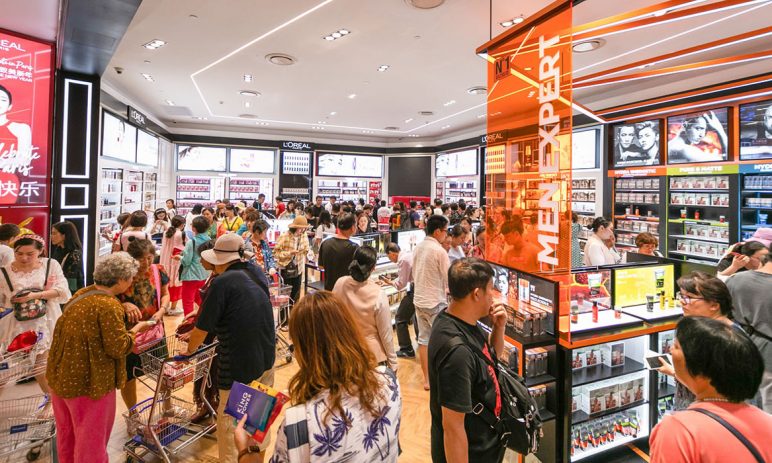 Thailand
L'Oréal Paris showcased in Bangkok
Beautiful in Bangkok: the L'Oréal Paris flagship store at King Power Downtown II  has been fully renovated and is now the largest L'Oréal Paris shop in the Travel Retail channel worldwide. The new concept focuses on reinventing the purchasing experience to make it unique and exclusive and incite travellers to learn more about the brand's "affordable luxury" products for both men and women. The 110-square-metre space now features three separate areas: the L'Oréal Paris makeup boutique (a first in the Asia Pacific Zone for Travel Retail), the Revitalift Classic Red Carpet area, and a space devoted to men's products.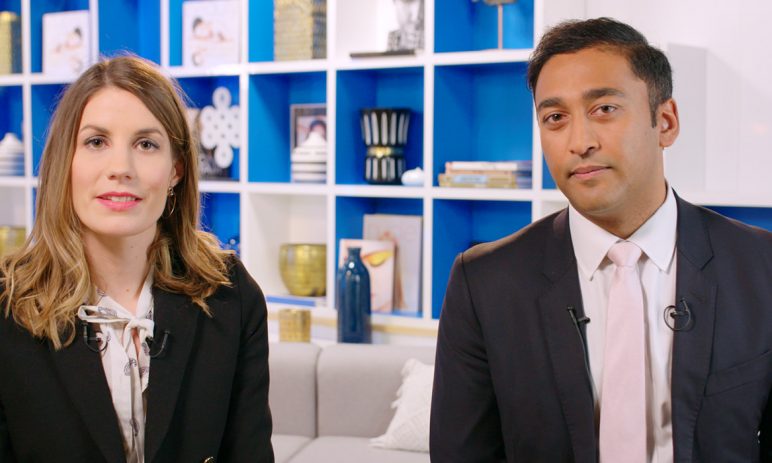 Wake up in Hong Kong and go to bed in Miami!
What is it like to work all over the world or all over Europe, with several cultures, countries and nationalities, and to feel connected to the world every day? Sylvia Tournery, Travel Retail Worldwide Zone, Brand Director Lancôme, and Shreshta Jana, General Manager Lancôme and Kiehl's, Travel Retail Europe, Middle East, Africa and India, share their day-to-day experiences working for L'Oréal Travel Retail.