L'Oréal in Mainland China: the success story continues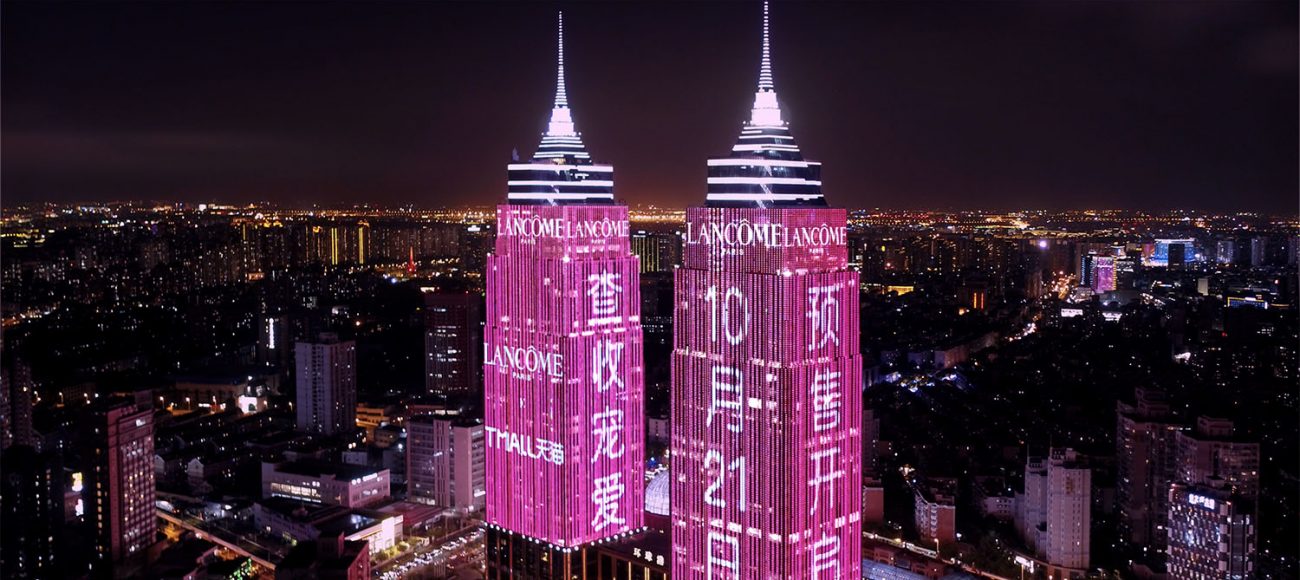 Year after year, the beauty market in China continues to grow , and L'Oréal had another exceptional year there in 2019, despite an overall slowdown in the Chinese economy. The market is benefiting from major shifts in demographics as well as emerging trends in cosmetics. It is a fast-changing environment where consumers' expectations are reaching new heights but L'Oréal continues to be the number one beauty group , and records China as its second biggest country in terms of sales.
Fabrice Megarbane, President L'Oréal China
Chinese consumption upgrades
L'Oréal provides beauty for over 100 million people in China and has seen an expansion in the middle to upper classes as well as Millennials   over the past few years. However, new consumption types are also on the rise offering new prospects for L'Oréal. Firstly, a new, younger generation of consumers is emerging, who are seeking exceptionally high quality products, which have a positive social impact, and premiumisation. The Group's brands are therefore required to respond to these needs by adapting their offering of products and services. Secondly, the rise of China's lower-tier cities is creating a growing consumer landscape thanks to the rise in household incomes and consequently consumer spending in cosmetics products. Lastly, Chinese consumers' daily cosmetics routines are becoming more sophisticated leading to an increase in the demand for high-performance skincare products and more personalisation, and the makeup category is also benefiting from this consumption upgrade.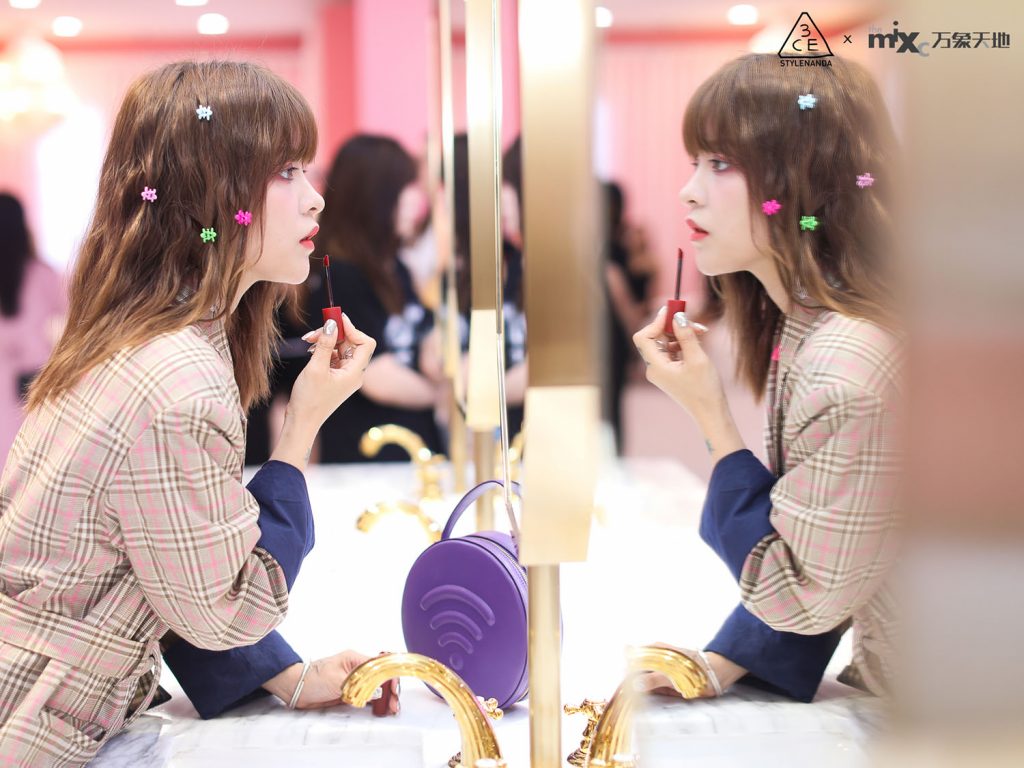 Brand equity, the key to success
2019 was a very successful year for L'Oréal in China, which confirmed its leadership of the Chinese beauty market. The Group has a powerful portfolio of 23 brands covering all categories to meet the aspirations of Chinese consumers. L'Oréal Paris, the number one beauty brand, is building on its brand equity and thanks to data and consumer insight, in respect of privacy and the use of personal data, new products are being created based on consumers' desires and aspirations. In the skincare category, the brand launched Eye Cream for Face, which was created, manufactured, and distributed in China for Chinese consumers. A partnership between Tmall and L'Oréal China led to the co-creation with consumers of the anti-aging Midnight cream under the L'Oréal Paris brand, which was also very successful during Singles' Day, the world's largest 24h retail and e-commerce festival. This year, L'Oréal Paris became the top selling beauty brand on Tmall. The teams achieved this amazing goal by creating new retail experiences through storytelling, blurring the online and offline with, for example, pop-up stores, augmented reality try-ons, and live streaming by beauty advisors that all generated a lot of excitement.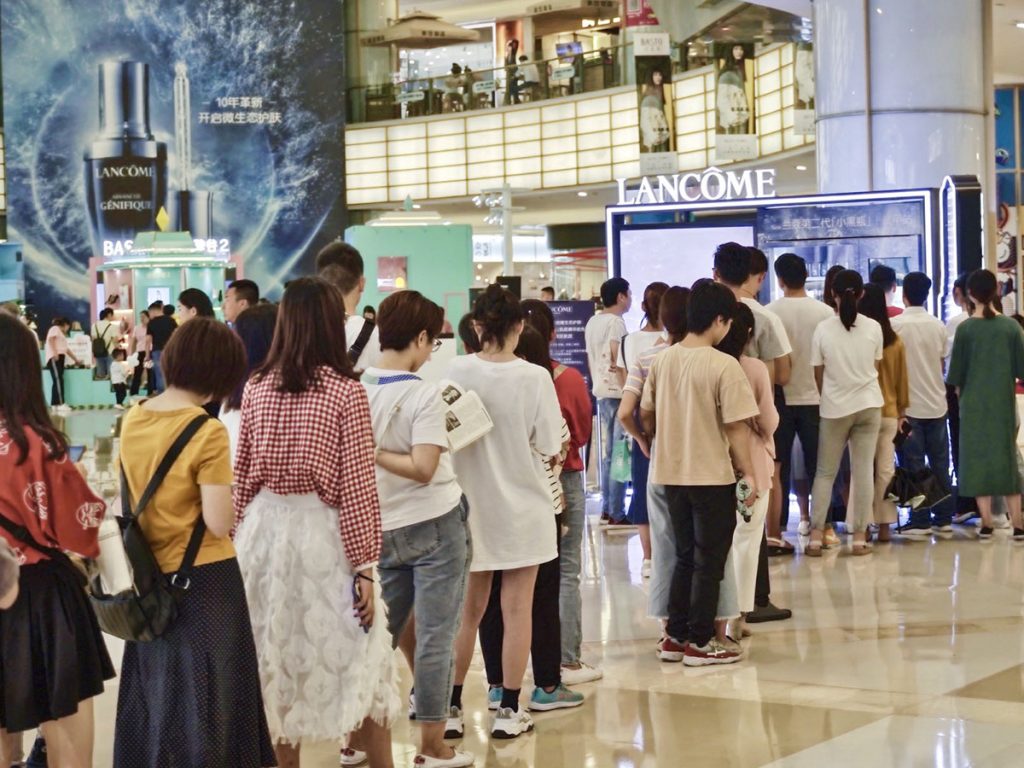 No.1
L'Oréal Paris No.1 beauty brand in China
Eileen Zong, Brand General Manager, L'Oréal Paris, L'Oréal China, is passionate about how the brand is building a closer relationship with consumers. Listen to her talk about co-creation, innovation and new ways of interaction.
Inspiration from abroad
Makeup was also one of the Group's star categories in China. Among consumers, there is a current obsession for brands and fashion styles from overseas. Thanks to L'Oréal's strong portfolio, the Group is able to address these trends through the distribution of international makeup brands such as 3CE by Stylenanda from South Korea, Shu Uemura from Japan, and the American-inspired Maybelline New York, not forgetting the big European brands, Giorgio Armani and Yves Saint Laurent, which continue to be a great source of inspiration from abroad.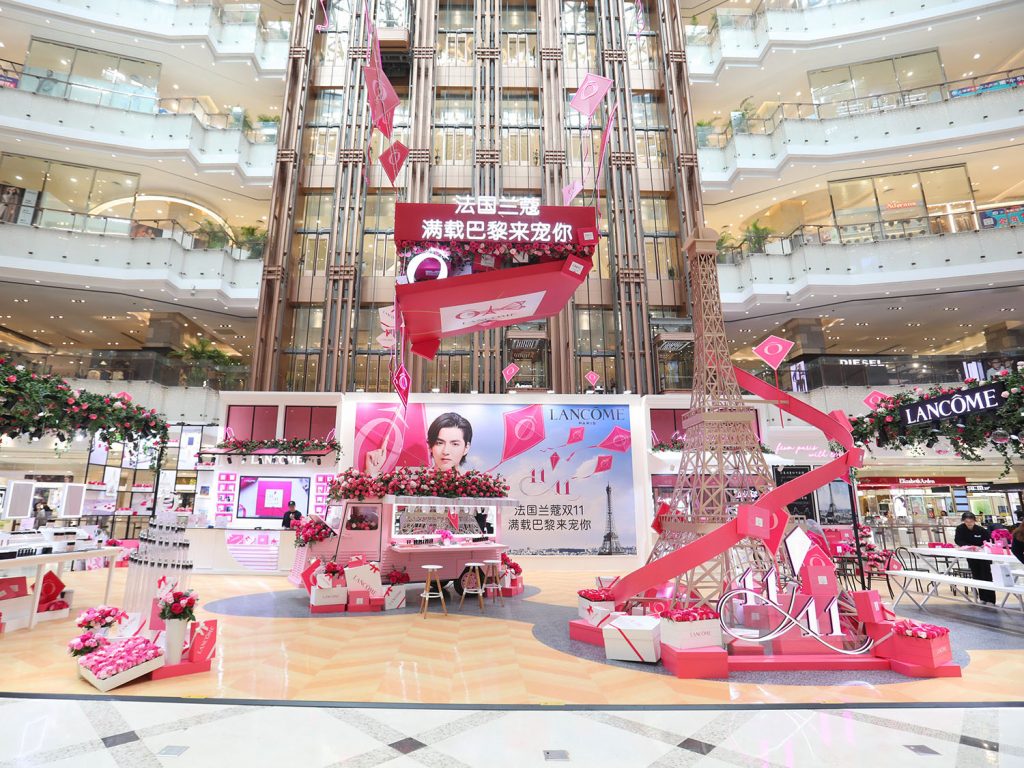 No.1
Lancôme once again No.1 selective beauty brand in China
The phygital era
Chinese consumers are living in a world of both physical and digital touchpoints in their consumption journey. Their desire is to have more personalisation, more services and an experience that goes beyond the product. Combining beauty and tech has brought about services enhanced by artificial intelligence thanks mainly to the introduction of the Group's ModiFace try-on technology. With this technology, consumers can try a new hair colour or a new lipstick live on their phone just as if they are trying the real product in a hairdressers or store. L'Oréal launched its first 3D augmented reality makeup try-on with Giorgio Armani on the social media platform WeChat.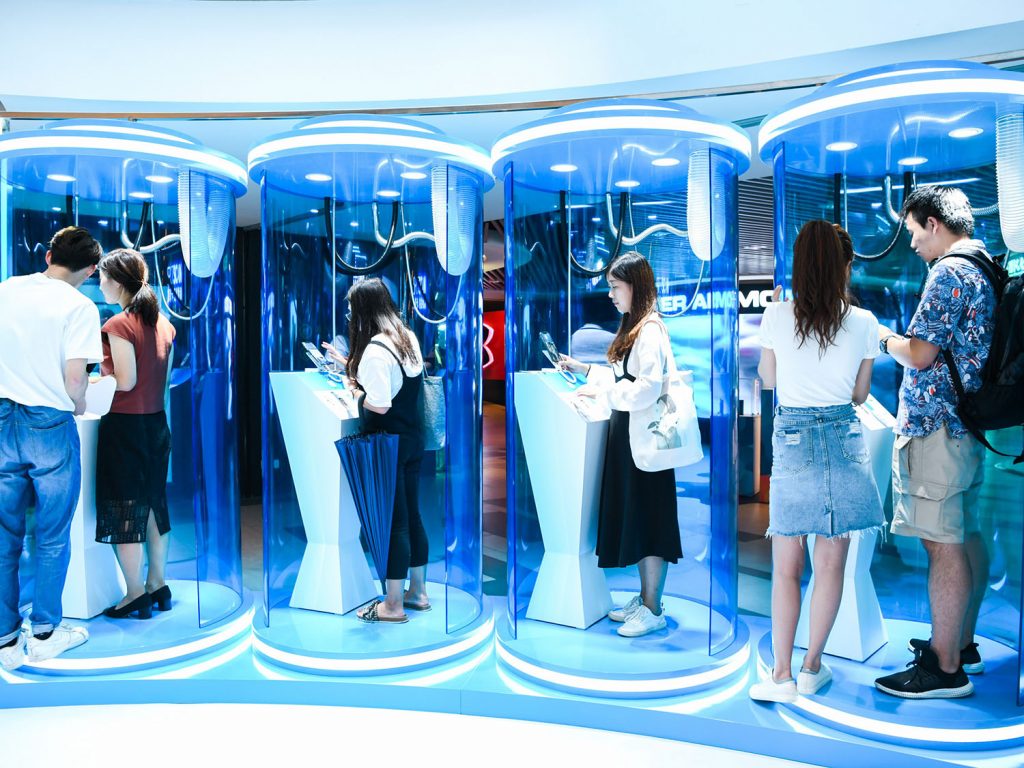 Sebastian Xing, Brand General Manager, Yves Saint Laurent, L'Oréal China, explains how the brand is using new beauty technologies to enhance the consumer journey.
Another milestone in the application of artificial intelligence was made through the partnership between L'Oréal and the Alibaba Group who jointly announced at Paris' Viva Technology exhibition, La Roche-Posay's Effaclar Spotscan, the world's first mobile testing application targeting acne. Consumers are provided with a personalised skin analysis and diagnosis powered by artificial intelligence and are then advised on the best skin routine with product suggestions and tips.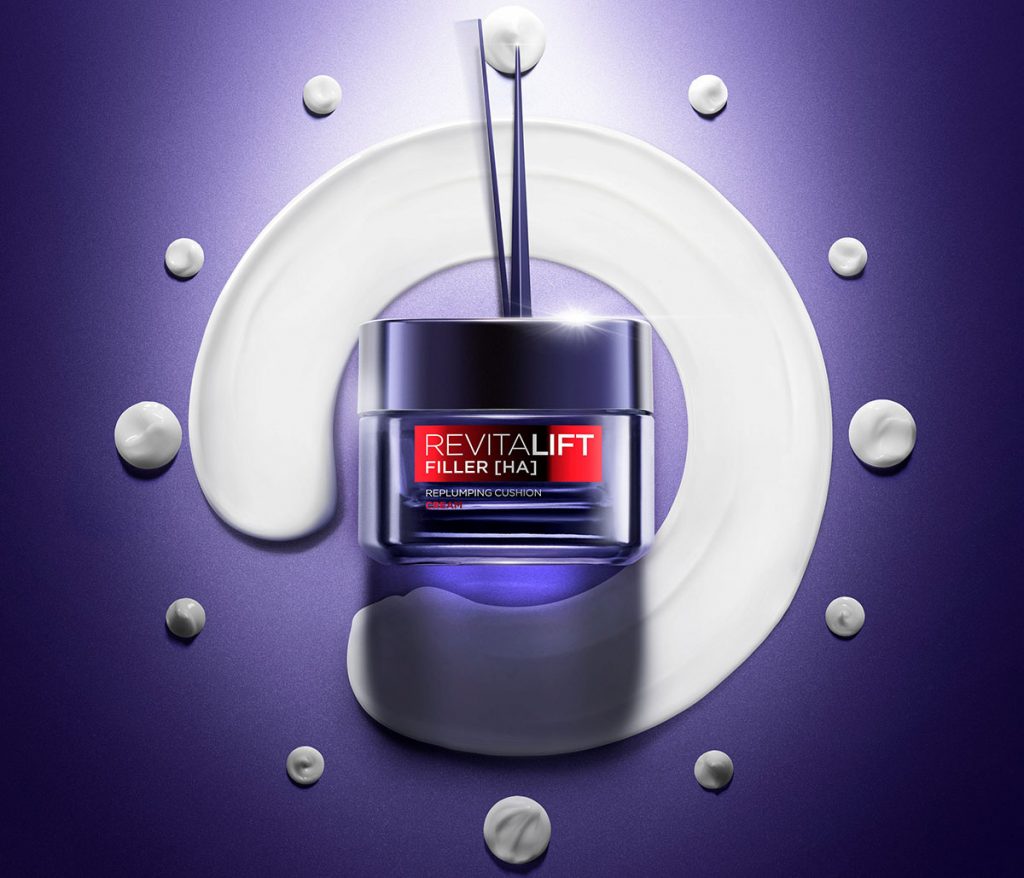 On the international stage
In 2019, L'Oréal had the honour of hosting one of the most important booths at the China International Import Expo on the theme of "Beauty for All". The Group demonstrated to China and the world the best of beauty through product innovation and cutting-edge technology. Custom D.O.S.E. personalised skincare made its début in China, Kérastase presented its Scalp Hair Multi-Functional Intelligent Detection application, as well as La Roche-Posay's Effaclar Spotscan app. Big data was also on show thanks to the presentation of Deep Vision, an augmented reality consumer insight tool which helps track the latest trends from social media. During the exhibition, a special green area dedicated to the "Sharing Beauty With All" sustainable development programme illustrated L'Oréal China's best practices such as the Green Parcel Project and carbon neutral actions.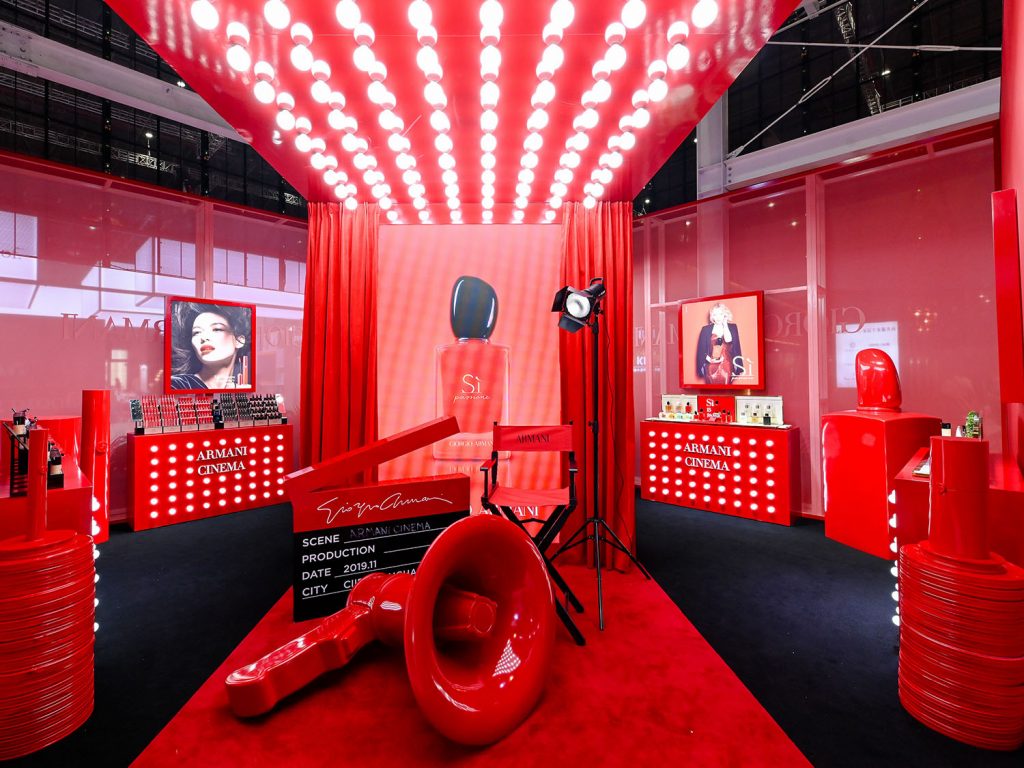 L'Oréal in China was awarded the Grand ONE Business Award at Alibaba Group's ONE Business Conference, the highest recognition for digital transformation across all industries of the Alibaba Group. The award recognises L'Oréal's digital pioneering, underpinned by consumer-centricity in new marketing, new retail, data and artificial intelligence as well as digital talent, culture and organisation.
Reaching sustainability goals
In a challenging worldwide context facing multiple climate uncertainties, L'Oréal has always been a pioneer in China on sustainable development issues and is very proud of its carbon neutral achievements. In June 2019, once the plant in Suzhou became carbon-neutral, China was L'Oréal's first country to achieve carbon-neutrality across all its sites, including plants, distribution centres, research and innovation centres and offices.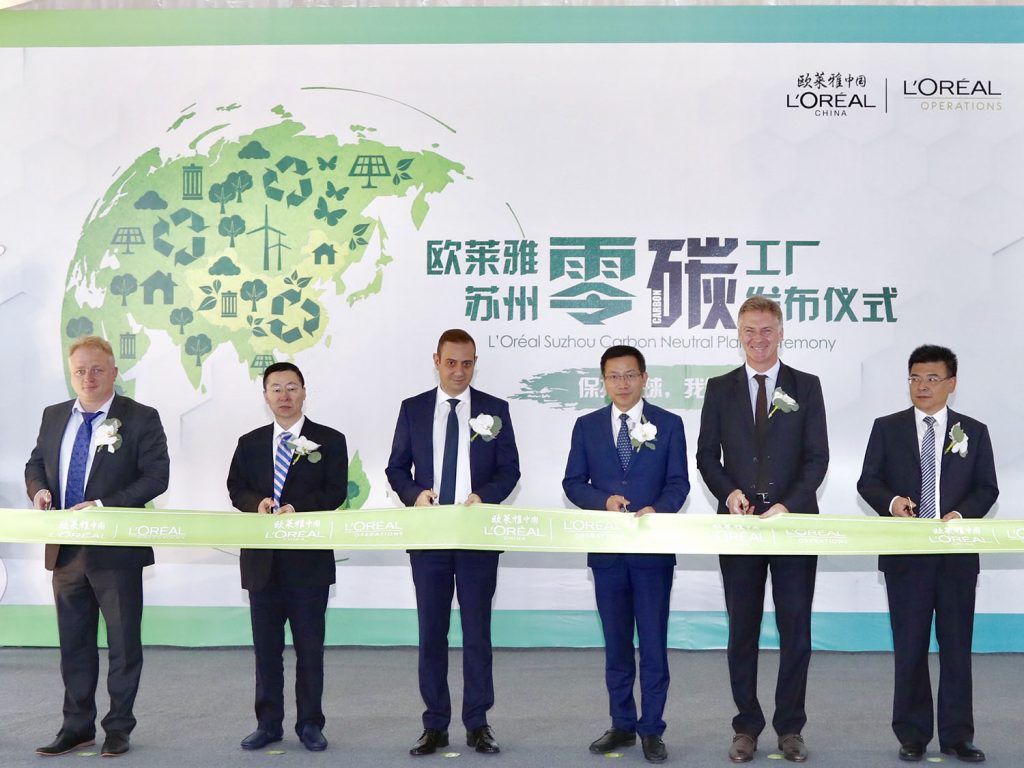 Also, in line with L'Oréal's sustainability programme "Sharing Beauty With All", L'Oréal and e-commerce Group Alibaba have created the Green Parcel Project for e-commerce delivery. Packaging materials made of 100% sustainable paper and 100% recyclable box fill have been used for around 10 million parcels delivered to Chinese consumers. In 2019, the initiative was successfully implemented in other markets across the Asia Pacific Zone. Another example of how L'Oréal in China is having an impact on the way business is done worldwide.