A partnership to reinvent beauty
How about making the latest augmented reality technologies in beauty available on a smartphone? With #ColourMe, ModiFace - a leading artificial intelligence and virtual reality company owned by L'Oréal - and A.S. Watson Group have successfully developed a new virtual makeup try-on app.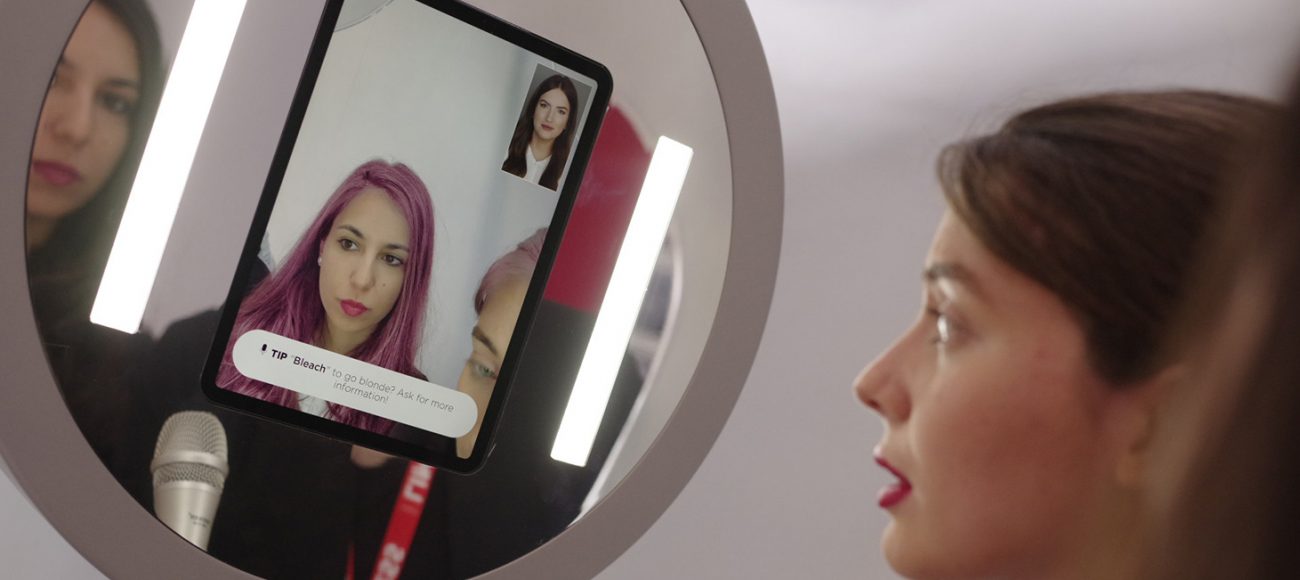 From lipsticks and mascaras to foundations and eye shadows, 300 items as well as full makeup looks can be tried online thanks to this collaboration. Malina Ngai, Group Chief Operating Officer of A.S. Watson and Lubomira Rochet, L'Oréal's Chief Digital Officer, tell us more about the partnership.
What would you consider to be the current trends shaping the e-commerce beauty market?
Malina Ngai: I believe the emerging trend in online beauty is about relevant service. Easy browsing and checkout features become just the basics. We have developed with L'Oréal the technology to provide a virtual mirror for makeup using augmented reality technology to give that fun and convenience for customers to test colour cosmetics on the move, and being able to identify the right product for the looks they like.
Lubomira Rochet: All beauty product categories have great potential to be "augmented" by services. Colour is all about try-ons and recommendations for looks, while with skincare and hair care, it is all about "diagnoses" and highly personalised product and routine recommendations. There is also great potential in fragrances to combine artificial intelligence and ingredients and their story. It is a very exciting area right now with augmented reality that is going to further develop with voice and vocal assistants and connected devices.
Malina Ngai: Besides coulour cosmetics, the most wanted service is skin analysis, consumers want to be more knowledgeable about their skin conditions. A.S. Watson has launched this service online already in Superdrug UK and ICI Paris XL in the Benelux, and will be rolling out to more markets for more customers.
Meanwhile, building communities with beauty lovers and using artificial intelligence to provide more personalised offers are also important trends.
How are L'Oréal and A.S. Watson partnering to reinvent the beauty shopping experience and how are consumers benefiting from our partnership?
Malina Ngai: Our O+O (offline and online) integrated capabilities make us very unique in connecting with customers. We have one of the world's largest active member base of over 140 million, and the fastest store network expansion with one new store opening every seven hours.
Leveraging our customer connectivity, A.S. Watson worked closely with L'Oréal in developing a ColorLab experiential store concept in China. ColorLab provides an interactive experience for customers to play with colour cosmetics, a growing category in Asia.
Lubomira Rochet: Partnering with our preferred retailer partners is part of L'Oréal's DNA. It used to be done through category management and sharing of consumer insights. It is now done through sharing technologies and digital experiences. What we are essentially doing is building a platform of beauty digital services and making them available to elevate the beauty experience everywhere our consumers are shopping.
Malina Ngai: Yes, consumers appreciate the access to quality brands and professional advice and services in stores, both human and digital. The ColorLab concept has over 60 stores in China and it generated significant increase in traffic and conversion rate.
In addition, we have worked with L'Oréal on digital engagement in beauty by integrating the Modiface technology onto our mobile app in multiple markets, called #ColourMe. Every month, 1 million products are tried real-time from over 300 references in customers' mobile phones, powered by augmented reality. Customers can buy the products directly on the Watsons mobile app after trying different looks, providing a seamless shopping experience to customers with a conversion rate at over 70%.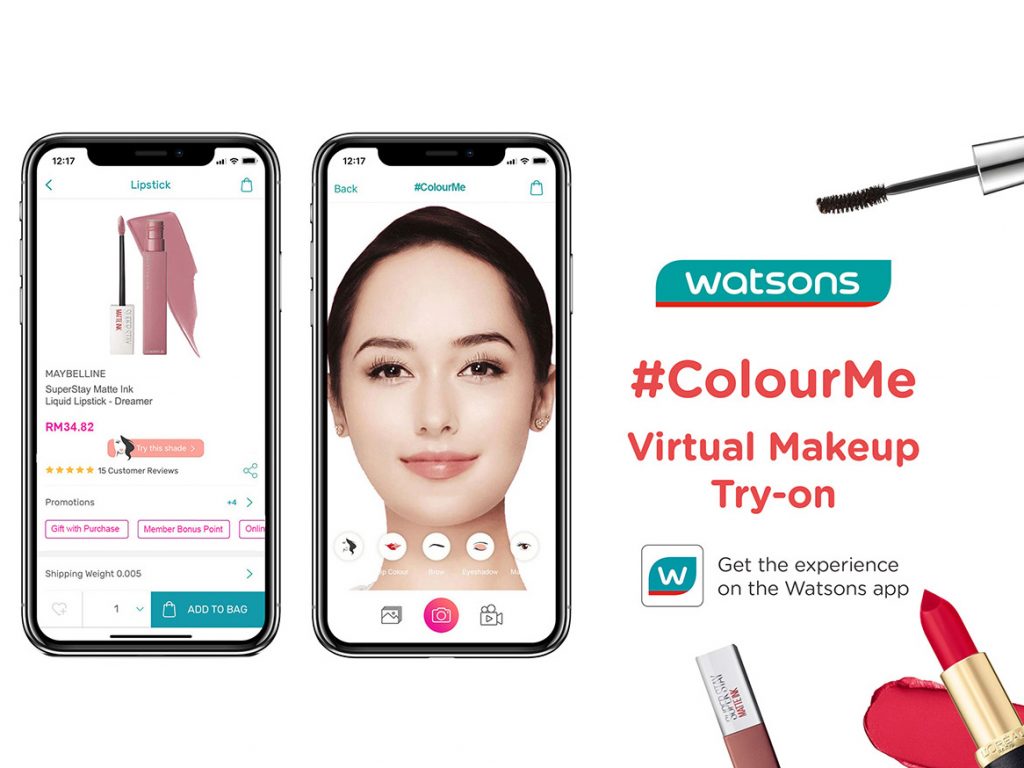 What is next? Could you talk about any developments in the pipeline?
Malina Ngai: Corporate Social Responsibility is a common focus between A.S. Watson and L'Oréal and I believe this would be the next strategic agenda for our partnership.
With the big trend of sustainable product, A.S. Watson is having a plan to reduce environmental impact of packaging on our planet. We have plans to collaborate with L'Oréal to stimulate in-store recycling by encouraging customers with reward point incentives in A.S. Watson stores in Asia and Europe. For e-commerce, A.S. Watson is trying to find a way to allow consumers to easily identify products that are refillable.
Lubomira Rochet: We believe that being leaders in the beauty digital transformation comes with great responsibility and we are embracing the "Tech for Good" movement, working around four essential dimensions: sustainability of e-commerce, data privacy and responsible artificial intelligence, online accessibility and inclusiveness and investing to have an impact by encouraging startups who strive to create positive tech for good impact.