SPOT : improving the environmental and social profile of beauty products
Improving the environmental or social profile of every product that reaches the market is a core commitment of the "Sharing Beauty With All" programme. By creating SPOT , the Group has equipped itself with an evaluation tool to measure all the impacts of its products in detail.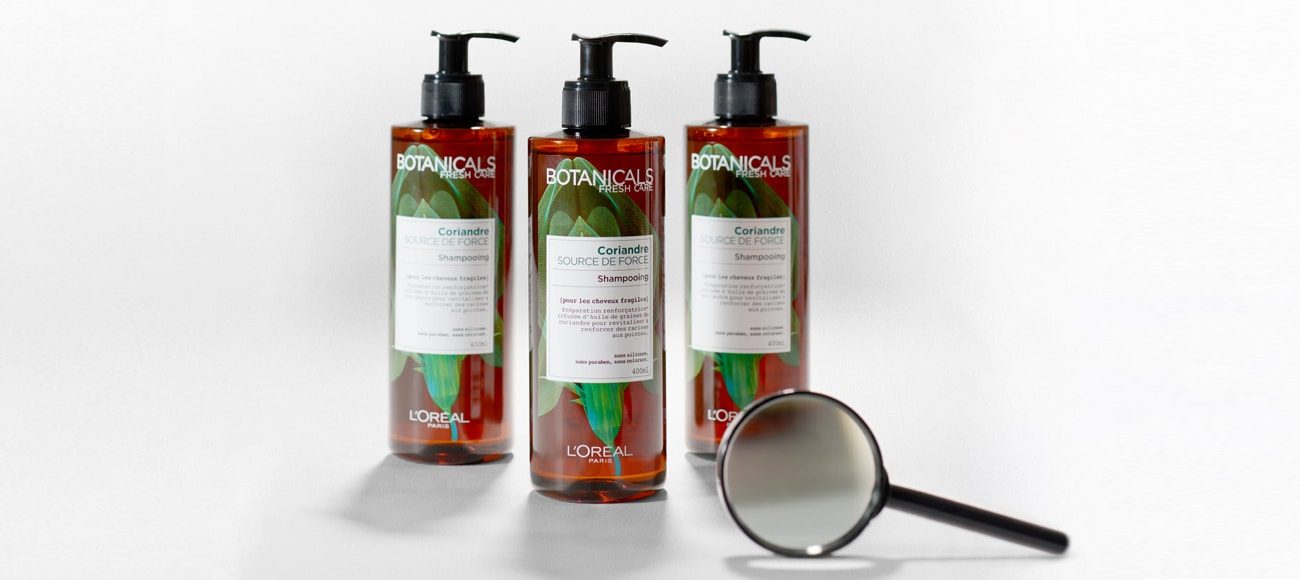 The SPOT method for improving products
Developed by the teams at L'Oréal with the support of international experts, SPOT is based first on a life cycle analysis of a cosmetic product and its social and environmental impact. This is a complex process that takes multiple factors into account. Fourteen sustainability criteria have been included in the tool and applied to the whole of the product life cycle, from packaging production to the ingredients used in the formula, to how consumers use it and finally, recycling. The tool now compiles information on almost 10,000 ingredients, all packaging materials, supplier data and all the components of product life cycles.
Once the criteria have been established, they are aggregated and weighted to calculate a consistent, usable score. The complexity of the operation stems from the fact that each element is measured using a different unit: CO2 equivalent for the impacts on climate change, litres for water consumption and percentage in the change of land area for biodiversity.
A tool used across Group brands
All the teams responsible for product design have been trained in using SPOT, which allows them to calculate the product's environmental and social profile.
As a result, SPOT is now fully integrated into the product design process and can be used to simulate various design options (ingredients, packaging, sourcing, etc.), to assess their impact on the environment and society and identify possible areas of improvement. It also allows teams to quantify the reduction in impact across every aspect of the product and monitor progress in four areas of improvement: packaging, the footprint of the formula, the proportion of renewable ingredients sourced sustainably or derived from green chemistry, and the social benefit of the product.
of new or revamped products in 2018 – i.e. more than 2,195 products – have been assessed using SPOT
Sharing innovation with the sector
The SPOT methodology is in line with European standards and has been shared with other key beauty players and suppliers through the SPICE, Sustainable Packaging Initiative for Cosmetics created by L'Oréal in conjunction with the firm Quantis. L'Oréal is therefore offering the cosmetics industry the benefit of its own innovation to help develop joint solutions in the packaging field. In the long term, SPICE will strengthen the eco-design of our products and offer consumers the clarity of information they expect so that they can buy more sustainable cosmetics.