"Best sales growth in 20 years"
Brigitte Liberman - President Active Cosmetics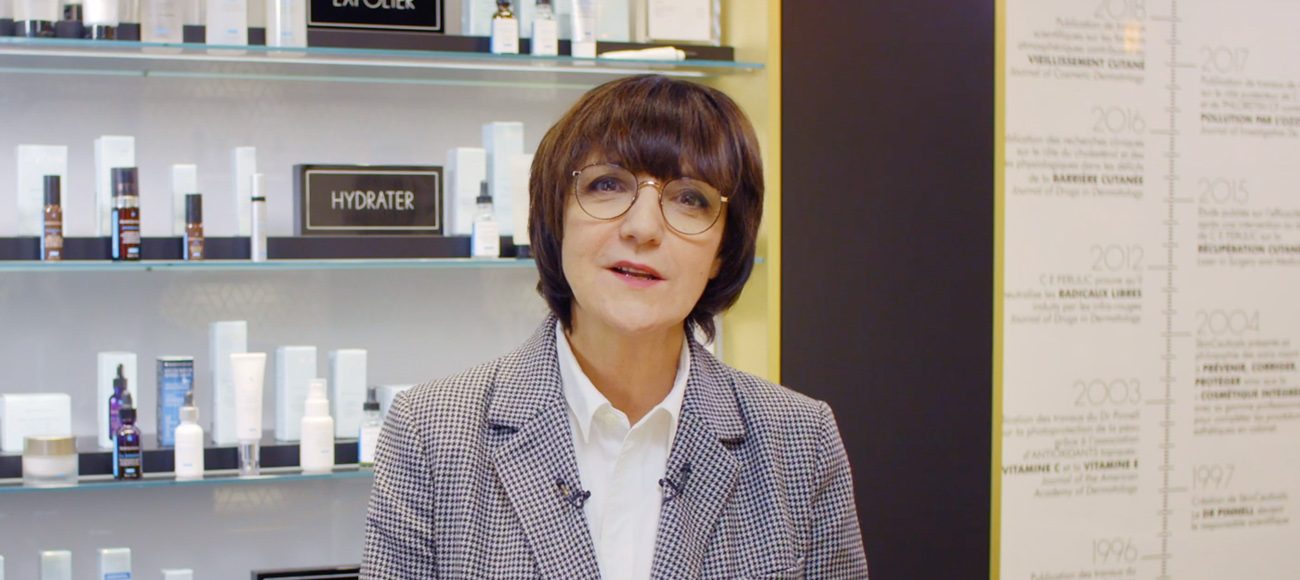 The dermocosmetics market is one of L'Oréal's main growth drivers. Could you tell us more about it?
The dermocosmetics market has been accelerating in the last few years. This acceleration reflects the constant evolution of consumers' expectations towards more health. Indeed, more and more consumers are looking for solutions to manage a wide range of skin and hair problems that not only combine performance and tolerance but also benefit from the recommendations of health professionals. This medical beauty market is booming, offering products and services approved by health professionals in order to maintain healthy beauty.
Outperforming a very dynamic market, the Active Cosmetics Division achieved historic growth in 2019 at +15.5 % on a like-for-like basis and confirmed its global leadership in this market.
What are the Active Cosmetics Division's drivers to meet consumers' needs and desires?
Faced with these evolving expectations, the Division can fully express its potential through its highly complementary portfolio of brands that cover all consumer needs in terms of health and beauty: from skin pathology and aesthetics to more natural solutions, and from the most accessible ranges to the most premium ones.
Our brands can rely on strong innovations based on scientific advances, such as the microbiome, on services linked to a strong expertise in Beauty Tech and on a constantly reinforced partnership with healthcare professionals. These solid levers have enabled the Division to achieve strong and sustainable growth this year. All our major skincare brands, all our Zones around the world and all our healthcare distribution channels are growing: pharmacies, drugstores, medispas, direct sales by doctors and e-commerce.
How do you integrate digital into the brands?
Digital is first and foremost a way to personalise the consumer experience. Artificial intelligence allows us to offer digital applications for assessing the skin's condition and recommending skincare routines. Vichy's SkinConsultAI evaluates seven signs of ageing and La Roche-Posay's Effaclar Spotscan analyses the severity of acne. Through social networks, digital technology is also a way to develop advocacy towards health professionals and consumers.
The Active Cosmetics Division has forged strong partnerships with healthcare professionals. How is this a differentiating factor for L'Oréal?
We are in contact with more than 160,000 doctors worldwide. This vast network of partners and this proximity allow us to design and test our products, particularly with skin experts such as dermatologists, in order to better meet their expectations and those of their patients.
Convinced of the efficacy, tolerance and safety of our products, they are our natural prescribers and ambassadors. Our partnerships are also expressed by supporting dermatological research, scientific training and the social actions of healthcare professionals themselves.
Health is the future of beauty. Our ambition is to continue to strengthen these partnerships and develop this relationship of trust with the world of health.