Digital and "phygital" : a winning combination
With the rise of new purchasing channels and new customer expectations in terms of services and experiences over the last several years, the professional hairdressing industry has been evolving to include more digital technologies. L'Oréal has made digital technologies a major growth driver for both hairdressers and their clients.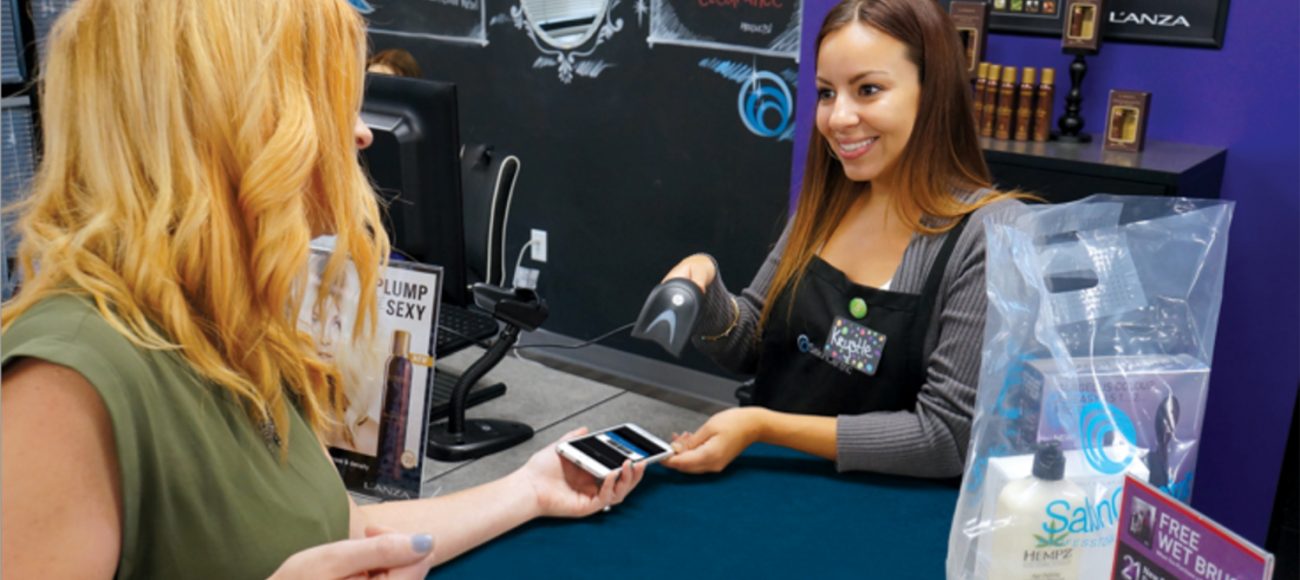 Digital technologies enhance the salon experience
New digital technologies give rise to new possibilities and allow professional hairdressers to deliver augmented experiences for their customers. The innovative Salon E-motionTM concept, which L'Oréal has rolled out in over 36,000 salons worldwide, is a perfect example. The programme focuses on educating hairdressers and transforming salons with digital technologies. For example, 2,800 E-motionTM salons across the globe have digital window displays. To inspire customers with the latest colour trends, the salons also offer areas where they can try out the Style My Hair app and use smart mirrors to immediately test new looks. In addition, high-tech digital tools – such as assessment cameras, which provide a precise study of the customer's scalp – take personalisation to a new level. Digital technologies are present at every stage of the salon experience, from booking the appointment through to sharing pictures of a new look from the selfie corner. The aim is to enhance the customer experience with a unique emotional and interpersonal approach.

Distribution goes "phygital"
L'Oréal is adapting to meet the needs of mobile professionals and their new ways of working. For example, with SalonCentric, the Group's distribution network for professional products in the United States, professional hairdressers benefit from a digital platform and a B2B  app that create a flexible purchasing experience via different channels, including a members-only same-day delivery service in one of the 400 participating stores.
This online experience complements the in-store experience at SalonCentric, which continues to open locations across the United States. SalonCentric has also built up a community of independent hairdressers who get together for training events. 135,000 hairdressers have already benefited from these educational sessions, run by "SalonCentric Beauty Gurus" in shops or salons. With better tools and training, professional hairdressers now have new means to reach their goal: providing superior services to their customers.