"Combining pioneering initiatives with the effectiveness of our products to transform the industry"
Nathalie Roos - President Professional Products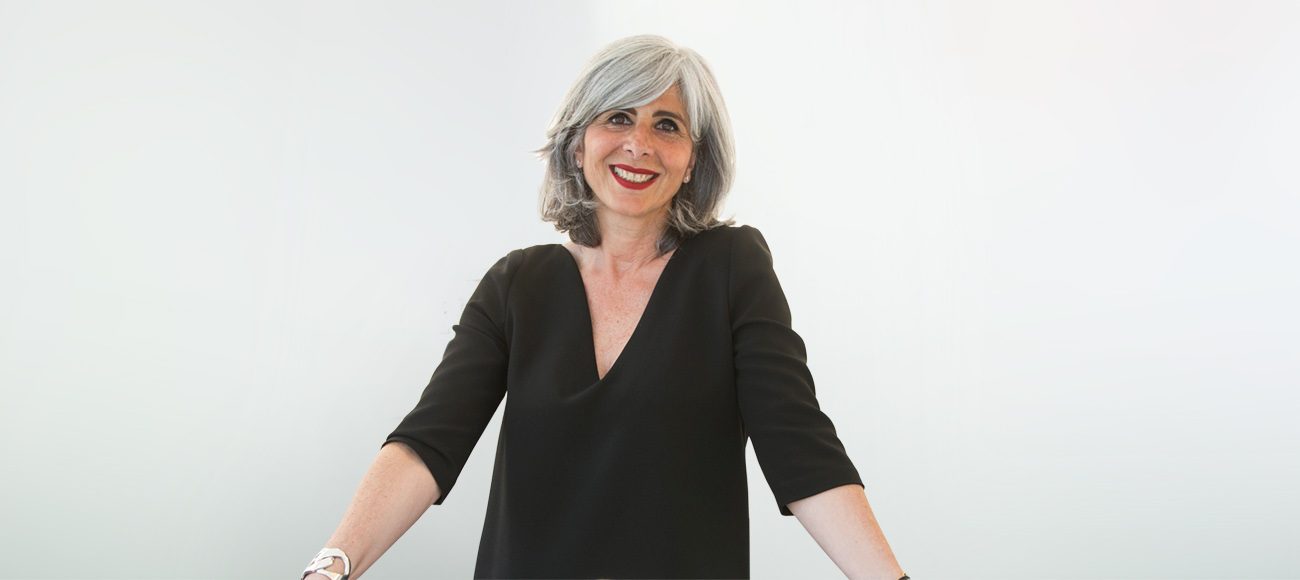 What were the highlights of the year?
In 2019, the Division's growth was above the market and continued to improve over the second half. The Division clearly strengthens its global leadership. The market has transformed at a faster pace, boosted by the substantial rise in independent and mobile hairdressers, particularly in the United States and the United Kingdom, where they now account for over half of the market.
Our performances illustrate the effectiveness of our transformation strategy, which enables us to adapt to the ongoing changes in our industry. This is particularly the case in the United States; the largest professional market in the world, where the Division achieved impressive growth recorded both by our brands and our distribution network SalonCentric. Its complete ecosystem – stores, field forces, an e-commerce website and app for professionals -, is tailored to the needs of all hairdressers and independent stylists, in particular. It is also the case in the Asia Pacific Zone, where India and China have posted remarkable growth.
In terms of our brands, Kérastase continues its spectacular success story with a winning combination of strong innovations, personalised in-salon services, a selective omnichannel approach, and capturing this year's blond trend, with the launch of Blond Absolu.
Redken reinforced its leadership, particularly thanks to its iconic Shades EQ range, which posted another year of record growth. L'Oréal Professionnel celebrated its 110th anniversary in style, as well as the 10th anniversary of its iconic Inoa franchise, which continues to grow.
L'Oréal works hand in hand with professional hairdressers. What major changes have impacted the profession?
These days, to be successful, a hairdresser has to be able to adopt new technologies and constantly seek out new approaches. They have to offer the kind of unique experience that can make all the difference. Technique is still vital but it is no longer enough. The profession has changed profoundly, it has grown. You need new skills to reach your full potential. It is a real challenge for the industry, which I truly believe calls for a whole new perspective on hairdressing professions.
That is why we opened our "Real Campus by L'Oréal" school in Paris, and created the first Bachelor's degree in hairdressing and entrepreneurship. The customer journey and digital technology are central to this training course of excellence, which will enable a new generation of stylist entrepreneurs to meet the market's fast-changing needs. Providing support to hairdressing professionals has always been a core part of our mission. This major initiative reflects L'Oréal's commitment to supporting the development of hairdressing professions and enhancing their appeal.
Hairdressing professions form part of our increasingly connected world. What solutions does L'Oréal offer?
Digital technology has reshaped our industry by putting consumers in direct contact with stylists, more and more of whom are independent and mobile. Now more than ever, our aim is to support the development of our clients: our partner salons, of course, but also distributors and hairdressers who work on the move. We are developing a digital ecosystem that will enable us to establish a direct relationship with all hairdressers, so that we can provide them access to our brands and education.
This year marked the return to growth of the Division, which continued to strengthen its relationship with hairdressing professionals and to support them throughout their careers. The opening of the "Real Campus by L'Oréal" school reflects our commitment to them.