Using tech to accelerate performance
By selecting the most innovative suppliers, the Operations teams have developed global communities focusing on each of the major challenges presented by acceleration and new consumer expectations.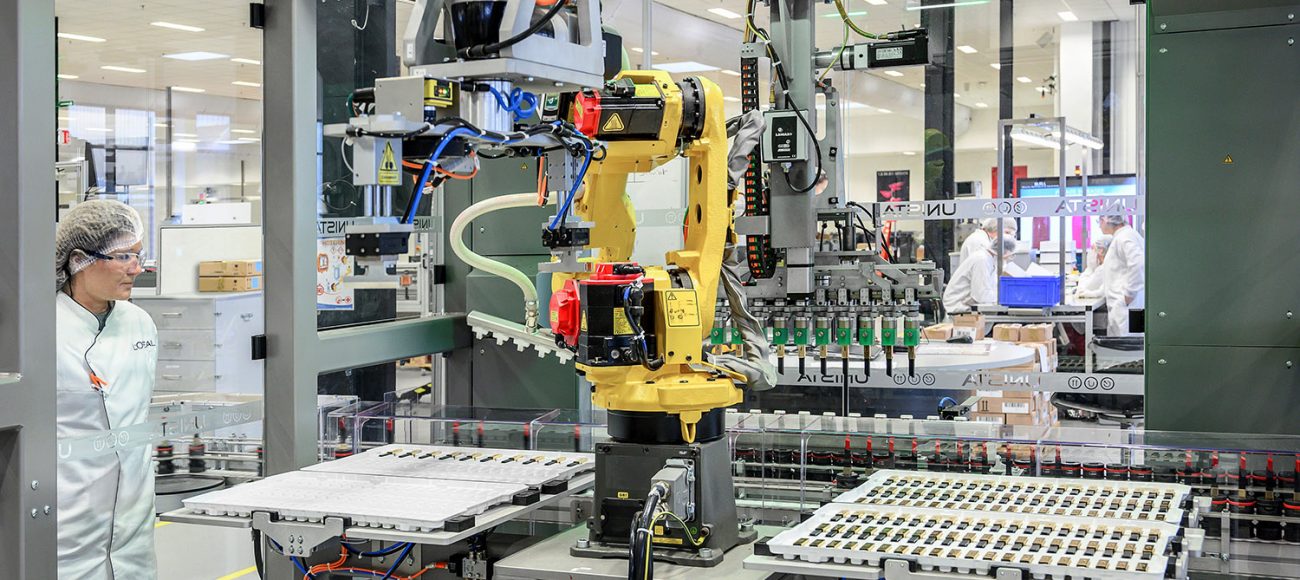 Working in partnership with suppliers, L'Oréal Operations develop prototypes and new technological solutions to reduce delays throughout the value chain, decrease costs while splitting orders into smaller batches, and meet rising demand for limited-edition and personalised products.
Our goal: to be the champion of Beauty Tech
In a rapidly accelerating world, where "what I want, when I want, where I want" has become the consumer mantra, new technologies are more crucial to performance than ever before.
L'Oréal Operations began their digital and technological transformation several years ago, to identify the relevance of new solutions (3D printing, artificial intelligence, cobots , virtual reality, connected objects, IoT , etc.) for each of its professions. They have also trained all teams worldwide in the use of these new technologies. For example, connected and agile new production lines have been developed by a global community of Operations employees and suppliers. Together, they have rolled out new solutions paired with IoT digital platforms to produce different products on the same line with just minutes of downtime between them. This agility means we can respond immediately to order increases and to demand for a wide range of makeup shades, all while enhancing performance. Five plants are already using this connected production line technology, and 20 additional lines are set to be rolled out worldwide.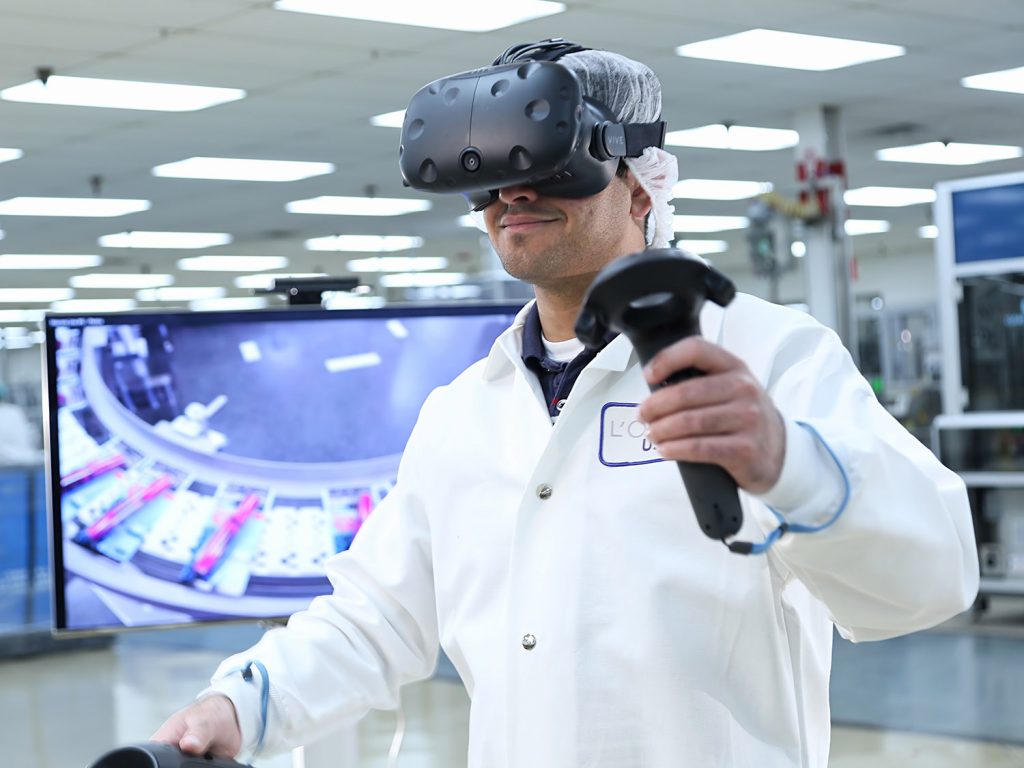 Collaborative innovation
To encourage more Operations employees to play an active role in innovation, L'Oréal also launched Make Your Technology (MYT) in 2019. It is the first-ever in-house technology 4.0 incubator devoted to industrial challenges and logistics. Following the selection by a jury of experts, the aim is to incubate the most innovative solutions employees have developed to optimise their work. With training in "agility methods", they have all the necessary means to design and create prototypes and quickly turn their projects into reality. They are also supported by startups, universities and qualified experts as they create these new solutions, which will eventually be deployed internationally. The incubator, located in Aulnay-sous-Bois (France), where it has 800 square metres of space, has been rolled out for industry and logistics chain employees in the EMEA (Europe, Middle East, Africa) region.
Learn more about MYT, L'Oréal's first-ever in-house technology 4.0 incubator.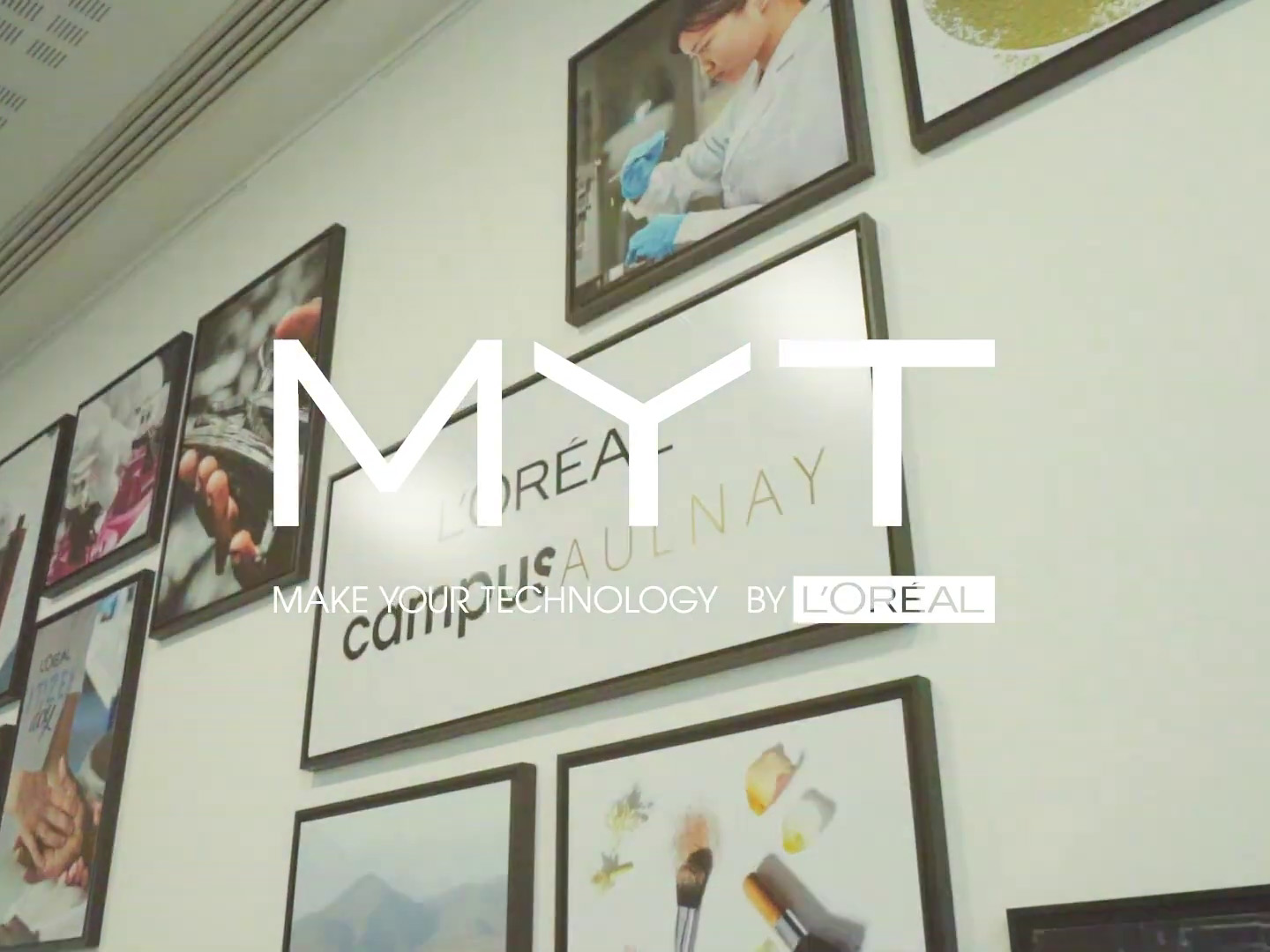 Supporting disruptive and sustainable technologies
L'Oréal supports partners who are developing disruptive technologies via its BOLD capital investment fund. For example, the Group participated in the capital increase launched by Carbios, a pioneer in the development of enzyme-based biodegradation processes and plastic biorecycling. This innovative process produces recycled PET that performs as well as traditional PET, opening the door to the possible replacement of a material made from fossil fuels. This initiative is part of the Group's commitments for 2025: 100% of L'Oréal packaging will be refillable, reusable, recyclable or compostable, and 50% of the plastic used in packaging will come from non-fossil fuel sources.