"Through a complicated and uncertain context, L'Oréal's four divisions demonstrated their solidity, their adaptability, and their resilience"
Nicolas Hieronimus, Deputy Chief Executive Officer in charge of the Divisions, reviews the year for the L'Oréal Group's Divisions with the Presidents of four major brands: Rosa Carrico, Global Brand President of Kérastase; Penelope Giraud, Global General Manager of CeraVe; Adrien Koskas, Global Brand President of Garnier; and Françoise Lehmann, Global Brand President of Lancôme.
In 2020, through a complicated and uncertain context, L'Oréal's four Divisions demonstrated their solidity, their adaptability, and their resilience. I would like to highlight four key facts regarding our Divisions' year.
Firstly, all our four Divisions outperformed their market—three of them significantly.
Our Consumer Products Division managed to grow slightly above the market, despite its heavy exposure to makeup, a category in double-digit decline because of the Covid crisis. The Division gained significant market share in haircare, hair colour and skincare thanks to its impressive e-commerce acceleration, its determined launch activity and great partnerships with retailers. The Back to Beauty campaigns orchestrated by the Consumer Products Division in the summer post-lockdown to reignite beauty consumption illustrate this point.
Active Cosmetics experienced its best year ever at +18.9% like-for-like and exceeded the three billion mark despite the pandemic. Entirely focused on dermatological skincare prescribed by healthcare professionals, the Division significantly outperformed its market. Brands like CeraVe and La Roche-Posay provided effective and safe products to consumers in search of healthy skincare, and the Division leveraged digital to amplify its reach and engagement among dermatologists and consumers alike.
In 2020, the Professional Products Division strongly supported its ecosystem and definitively won the hearts of professionals. Indeed, the Division supported professionals during lockdown as seven million salons worldwide closed simultaneously before progressively reopening. The Division also transformed its business model leveraging digital to extend its distribution and strengthen its hairdresser training offer. This agility allowed the Professional Products Division to experience a record second half at +8.7% like-for-like , the best growth in 16 years. This past year, the Division grew far ahead of its competitors and gained huge market shares.
L'Oréal Luxe managed to outperform the market for the tenth consecutive year thanks to its digital leadership and the push to reinforce its position with the Chinese consumer, the most important luxury consumer on the planet. Today, L'Oréal Luxe is number 1 in Mainland China  and Lancôme is the favourite luxury brand of Chinese women . Throughout the year the Division relied on its strong and ambitious launch programme. L'Oréal Luxe has even beaten the reference market every quarter, accelerating during the year to finish the fourth quarter at a strong +4.4% like-for-like.
Secondly, not only have our Divisions gained market share, they have also prepared us for the future thanks to their decision to maintain strong, aggressive launch plans, especially in the second half of 2020. There have also been many innovations.
I think of fragrances such as My Way by Giorgio Armani and Voce Viva by Valentino. For haircare: Ultra Doux solid shampoo, the new Garnier men's shampoo sachets, the Steampod by L'Oréal Professionel and Genesis by Kérastase. In makeup, a category where we have also innovated, I think of Lifter Gloss by Maybelline New York and Air Volume Mega Mascara by L'Oréal Paris, and the latest Le Cushion Encre de Peau by Yves Saint Laurent. And in skincare, the best-performing category in 2020, Clarifique by Lancôme, Biotherm Life Plankton Elixir and L'Oréal Paris Revitalift Filler hyaluronic acid serum all spring to mind. We also launched Vichy Liftactiv Supreme HA Epidermic Filler, and SkinCeuticals Tripeptide-R Neck Repair.
We also continued to expand our unique brand portfolio to satisfy the needs of consumers worldwide, with the recent acquisition of the Mugler and Azzaro fragrance brands, Takami Co in Japan and the US brand Thayers Natural Remedies.
Thirdly, our Divisions' launches and marketing talents are supported by the Group's investment in digital, tech and of course Research & Innovation.
The beauty market is now a completely digitalised market and our Divisions are able to benefit from the capabilities of the digital champion L'Oréal has become. This is of course true for e-commerce with e-retailers , pure players  and our direct-to-consumer solutions . This is also relevant when it comes to providing the best consumer experience through live streaming , virtual try-on and personalised online diagnosis.
Our investment in Research & Innovation and tech maintained at 3.4% of our revenues and our strategic choice to merge the two will enable us to continue developing superior quality products. While our brands benefit from the long-earned trust of consumers worldwide, they will keep innovating and developing their offer thanks to our research in Green Sciences  and Clean Beauty .
Fourthly, expectations of companies and brands are higher than ever in the wake of the Covid crisis. To respond to new consumer demands, our brands made strong societal and environmental commitments. Within the framework of our L'Oréal for the Future programme, some three million people will benefit from our brands' social engagement programmes by 2030.
Thanks to all these accelerations and transformations, our Divisions are more than ready to inspire and lead a beauty market that will bounce back, as soon as there is the possibility of a return to a normal social life. L'Oréal will emerge from the crisis stronger than ever. Not just as a Group but also as individual Divisions and brands.
Adrien, Garnier fully rose to the challenges of 2020, didn't it?
Adrien Koskas: 
Absolutely, Garnier reacted quickly to the crisis and was able to roll out large-scale Back to Beauty campaigns in all markets worldwide with great success. Two types of activations were put in place: first of all, Garnier mega brand events, to introduce consumers to our brand purpose, "Making beauty green and accessible to all of us", at the point of sale thanks to strong brand cues identifying Garnier as THE Green Beauty brand, and highlighting our sustainability commitments, like "Zero Virgin Plastic" and 100% carbon neutral factories by 2025. We also had the opportunity to go big on innovation. Our biggest success this year was the launch of the Fructis Hair Food shampoo and conditioner range. It resulted in major market share gains all over the world and has allowed Fructis to return to dynamic growth globally. With 98% naturally sourced ingredients, a vegan formula and a recyclable bottle, the mix is highly competitive and allows us to push sustainability in haircare even further.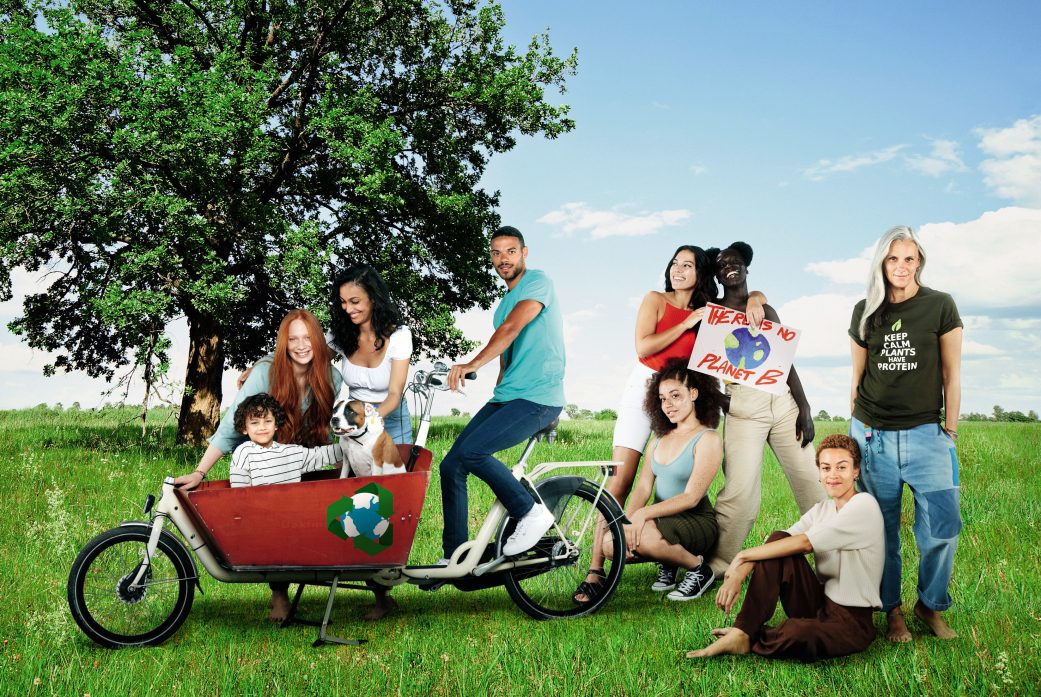 Françoise, the luxury market was particularly hard hit by the lockdown, which resulted in the closing of stores and a sharp fall in travel, and yet we made market share gains.
Françoise Lehmann: 
That is correct, Nicolas. We have learned a lot from this past year and Lancôme adapted quickly to the situation by being very agile. We capitalised on our strong position in skincare and we responded rapidly to the sweeping trend of well-being and self-care. Actually, in skincare, I'd like to point out the incredible success of our ultra-premium franchise Lancôme Absolue. The crisis has also amplified our consumer's thirst for knowledge and science, which we delivered during our first worldwide e-symposium fully dedicated to our star serum Génifique and the microbiome, a truly engaging and informative event that was relayed on social media. And last but not least the digital boom: we decided to launch our new franchise Clarifique in Asia by harnessing digital only, making it one of the best skincare launches in Asia thanks to the overwhelming response of our consumers across the markets. As the leading luxury beauty brand, our success last year has also been possible thanks to strong makeup franchises and a solid fragrances category.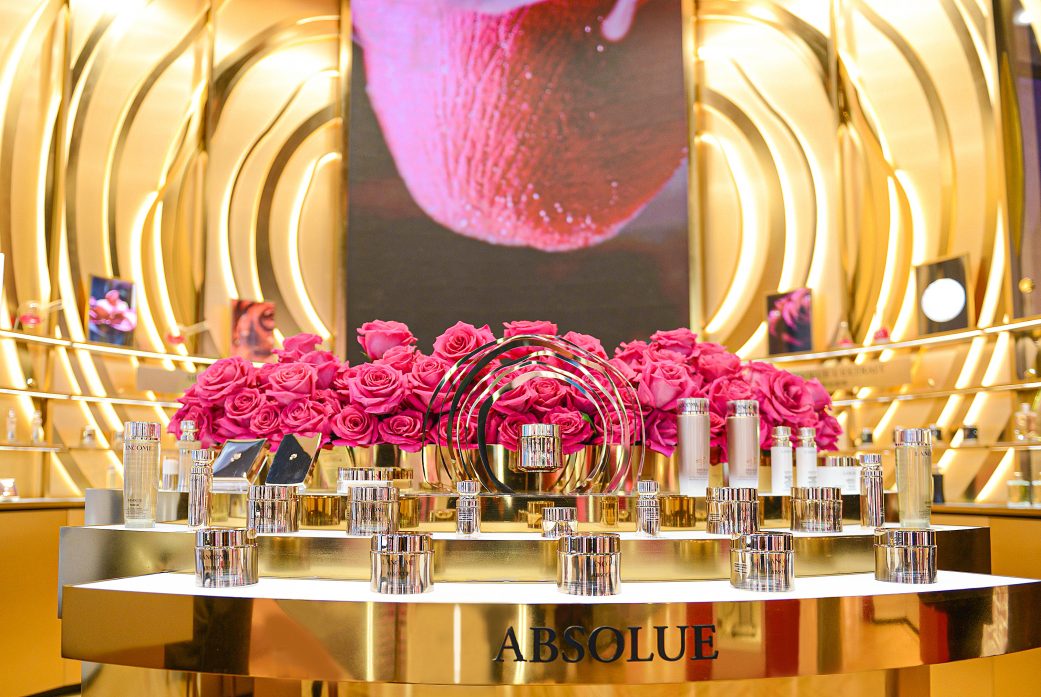 Rosa, professional luxury haircare was also impacted by the drastic and unprecedented closure of salons, but your teams showed incredible agility and e-commerce made a significant impact.
Rosa Carrico: 
That's right. When salons around the world were forced to close their doors, we were ready. We already had a solid global e-commerce infrastructure, and we took it to the next level, with online events that resonated with consumers' needs and state of mind, and new ways of selling like social commerce leveraging the expertise of our hairstylists, together with Key Opinion Leaders in livestreams, making our e-commerce more human, more expert. This dynamic more than compensated for offline closures. The crisis was also an opportunity to strengthen the bond with our communities, to show them we care. We developed online events to entertain and educate our customers, or simply help them cope with lockdown. And once salons reopened, we focused our media campaigns to drive traffic back to salons, with huge success. Throughout the year, our teams around the world showed incredible agility and resilience, reinventing the business model, and supporting stylists and consumers. All in all, Kérastase came out of this crisis stronger than ever.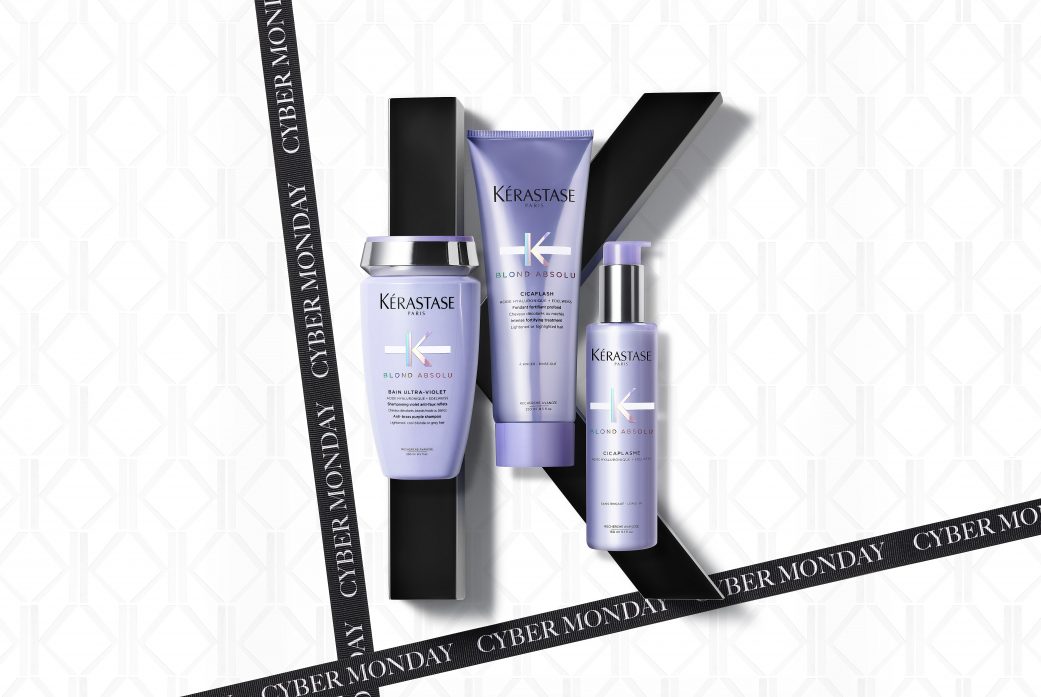 What a year this has been for the Active Cosmetics Division. Health and wellness has been at the heart of every conversation we have had in 2020, and is at the core of what our consumers need and look for. CeraVe has been incredibly successful.
Pénélope Giraud: 
It certainly has been a great year for the Division, with consumers searching for trusted, dermatologist-endorsed, safe and effective products. CeraVe had an exceptional year thanks to an increase in dermatologists' recommendations, boosted by a strong digital strategy. The power of influencers has dramatically increased during lockdown, with new skin problems appearing, like "maskne" (acne from wearing a mask) and the need for more frequent cleansing. By partnering with these skin experts, we have benefited from an exponential word of mouth phenomenon, especially regarding CeraVe's SA Cleanser thanks to Hyram Yarbro's videos on TikTok. This new way of communicating with humour on serious skin problems has convinced a new generation of consumers, namely GenZ , who are now buying skincare products for the first time and enjoying CeraVe's capacity to protect and repair the skin barrier.
Nicolas Hieronimus:
Thanks to the incredible work of our Divisions, we will emerge from this crisis stronger than ever. Thank you all for your dedication, commitment and drive during this unusual year. You have planted the seeds that will drive growth in the decade to come.
Together we will create the beauty that moves the world.
The Presidents of four L'Oréal Group's major brands
Adrien Koskas

Global Brand President, Garnier

.

Françoise Lehmann

Global Brand President, Lancôme

.

Rosa Carrico

Global Brand President, Kérastase

.

Penelope Giraud

Global General Manager, CeraVe

.