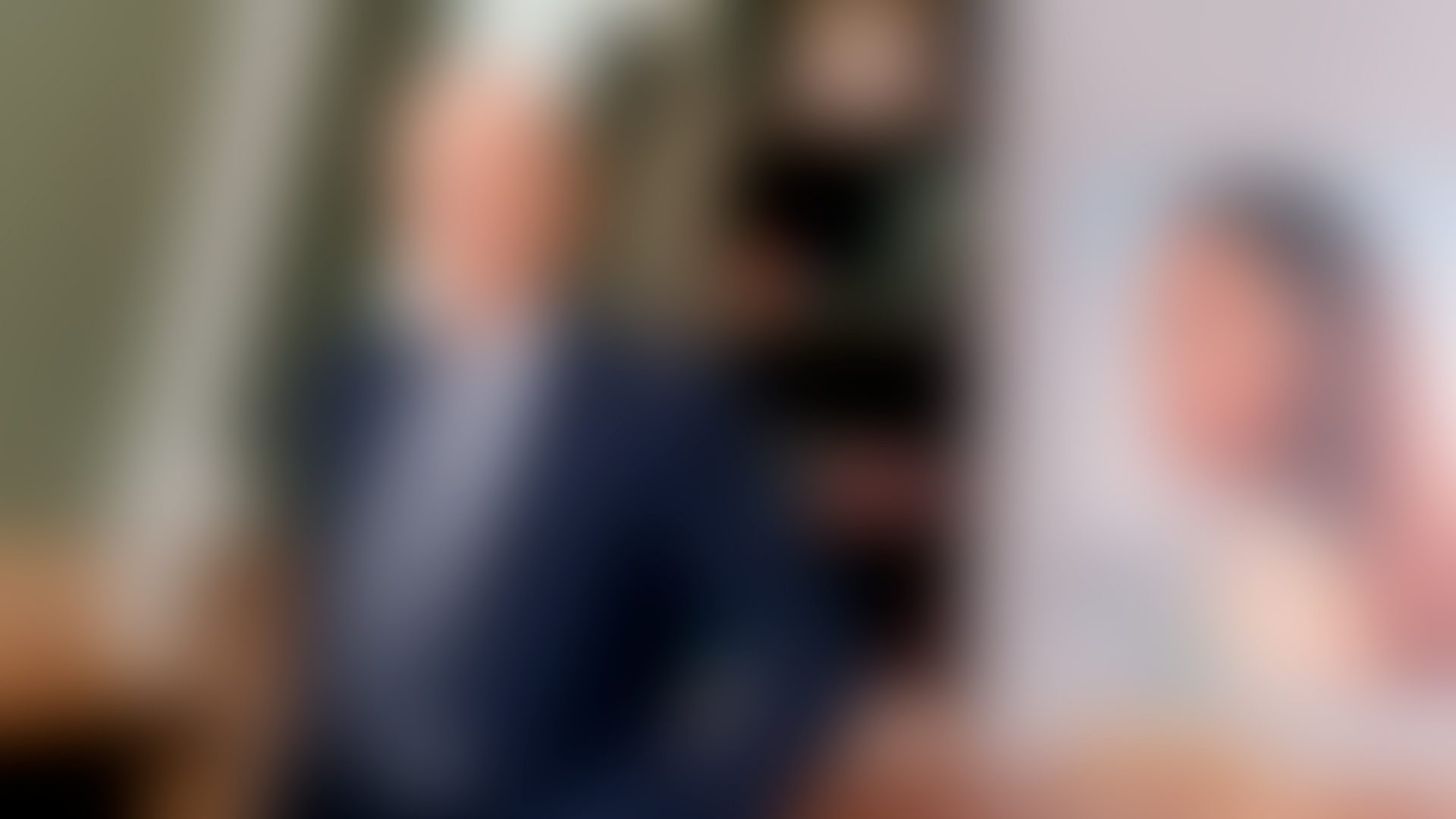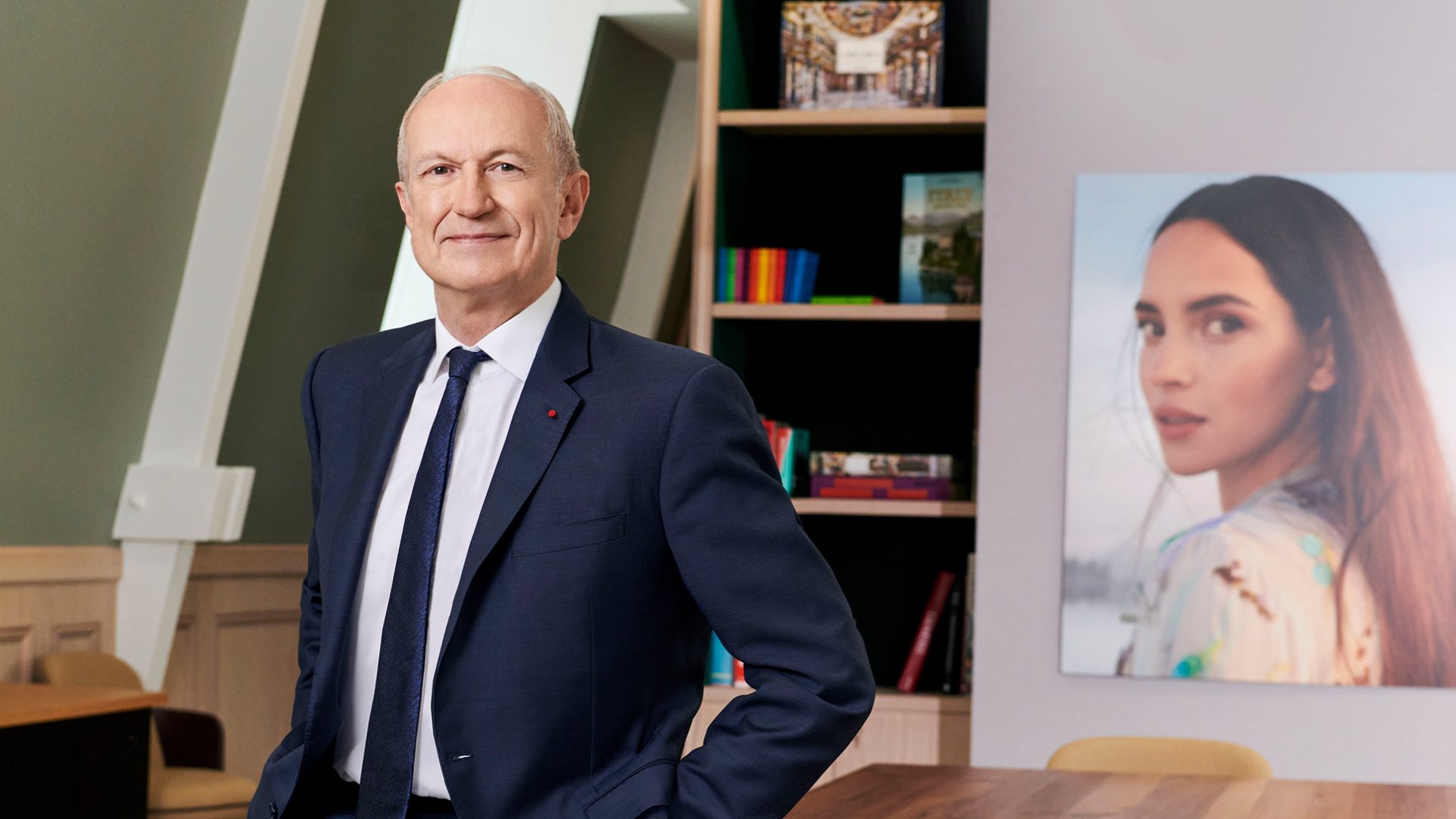 Prospects
"2020 was a year like no other. L'Oréal was able to navigate this year in the best possible condition and has even grown stronger."
Scroll to explore
Jean-Paul Agon, Chairman and CEO of L'Oréal , and Nicolas Hieronimus, who will succeed him as Chief Executive Officer , look back at the highlights of 2020 and discuss the Group's prospects for the future.
2020 was a year like no other.
L'Oréal was able to navigate this year in the best possible condition and has even grown stronger.
The pandemic that disrupted the world led to an unprecedented crisis of supply. No one could have ever imagined that, one day, we would see seven million salons and nearly all perfumeries shut at the same time. As a result, the Beauty market decreased for the first time in history, by around -8% .
Throughout the year, the health and safety of our employees was our absolute priority. We also immediately mobilised alongside our partners to help them cope with the crisis, and we provided support to caregivers around the world.
On the business front, L'Oréal's performance in 2020 was the result of the exceptional commitment and the unfailing fighting spirit of our teams. I would like to recognize their enduring dedication which enabled the Group to continue to provide the beauty and care products that people need more than ever in times of crisis.
We got back to sales growth in Q3, and accelerated in Q4. The Group made historic market-share gains. Three of our four Divisions significantly reinforced their positions and we outperformed in most regions worldwide.
Despite this exceptional year, we were able to preserve our operating margin at the same record level as 2019, and net earnings per share decreased by only -5.7%. Considering these solid results, we decided to propose a dividend of four euros at the next Shareholder Meeting, an increase of +3.9% compared to last year.
We also posted exemplary extra-financial results. The Group achieved almost all the ambitious goals of its first sustainability programme, Sharing Beauty with All . Independent experts have recognised our efforts, with L'Oréal topping key ESG rankings.
In such a challenging context, L'Oréal starts 2021 stronger than ever. The crisis has accelerated the transformations we have carried out over the last few years, which have equipped us to weather the challenges of 2020 and remain a step ahead.
We solidified trust with our partners, retailers and suppliers.
Our market-share gains are a tremendous advantage, as many new consumers are likely to stay loyal to our brands in the future.
Our leadership in China, the second-largest beauty market in the world, has further increased this year.
Our digital prowess gives us a cutting edge, as we make beauty even more personalised and connected.
Our leadership in e-commerce is more powerful than ever, with online sales reaching more than a quarter of our total sales.
We are strengthening our positions in skincare, the biggest and the fastest-growing category in the beauty market.
Our Research & Innovation is sharper than ever and focused on the most promising fields of science and technology.
Our organisation has become more agile and our extraordinary adaptability enables us to respond to major shifts and market volatility at lightning speed.
Our results are more virtuous than ever because we have optimised costs and rebalanced our investments.
Lastly, we took a bold step forward in Sustainability and Responsibility with our new L'Oréal for the Future programme, which aims to address the planet's most pressing challenges. Launched in the spring, it is one of the most ambitious programmes in the world and will lead the way to an inclusive and sustainable tomorrow.
As I prepare to pass the baton to Nicolas Hieronimus, I am absolutely thrilled and totally serene: because we have a unique business model that has proven both its ability to win market share and create value in usual times, as well its capacity to resist exceptionally well in times of crisis, as we saw last year; because we have anticipated all fundamental shifts to win in the 21st century; and because I have total confidence in L'Oréal's teams.
The next chapter starts with Nicolas, who is the best person to chart the course that will steer our company to new successes and stay true to our strategy and values while also reinventing the Group and adapting it to the major challenges that lie ahead.
"I aim to make L'Oréal a company of the future—a global leader with strong values."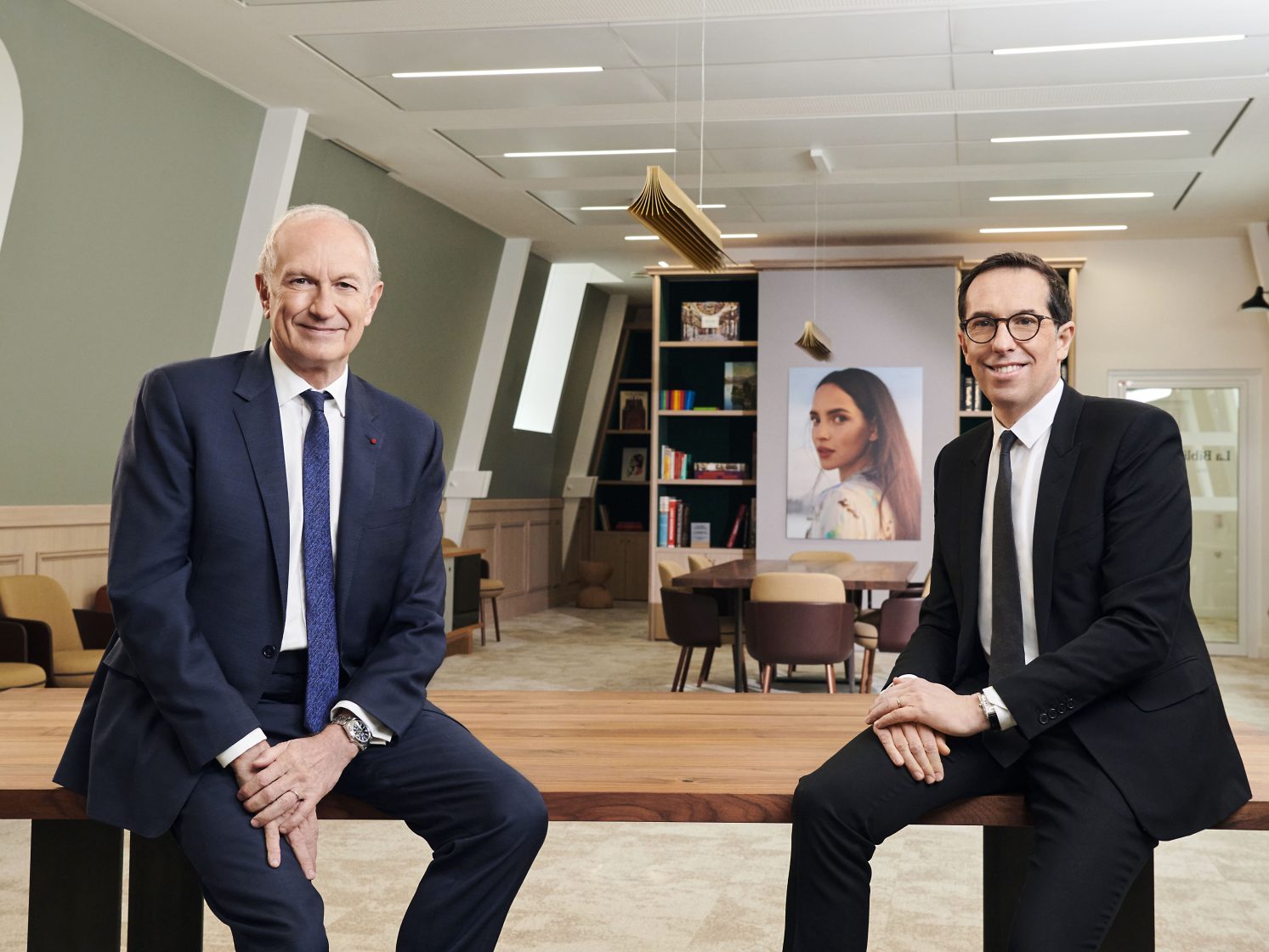 Thank you, Jean-Paul, for your kind words. I would like to begin by paying tribute to your formidable track record, both financial and non-financial. On behalf of everyone at L'Oréal, thank you for bringing the Group to this level of performance.
My vision for the years ahead is shaped around three keywords: Continuity, Confidence and Ambition.
The first word, continuity, applies to this transition. I have been a member of the Executive Committee for the past 13 years, and have been involved in each of the Group's transformational decisions. Together, we have built a close relationship that will only grow stronger, on different terms but in the same spirit of proximity.
The second keyword is confidence. Confidence in the power of the L'Oréal model; confidence in L'Oréal's outstanding employees; and, last but not least, confidence in the beauty market.
This year has proven the resilience and power of the unique L'Oréal model, a model that empowered us to achieve our best performance of the past 15 years in 2019 and enabled a solid result despite upheaval around the globe in 2020. This model has constantly evolved over the years but has always remained true to its roots.
I am thinking of beauty, a market in which we are a pure player; innovation, which has proven to be a winning wager and a unique competitive advantage; and marketing creativity, through which we transform our R&I discoveries to meet the needs and aspirations of consumers.
In the coming years, growth in the beauty market will be driven by solid trends that we have anticipated: the rise of the middle and upper classes; youth, who are consuming younger and younger; seniors with increasingly busy social lives; men who are using more beauty products, especially in Asia; and urbanisation.
However, post-Covid beauty will be different because the crisis has brought some very powerful trends that will durably impact the beauty market. Most of these trends existed pre-Covid but were accelerated by the pandemic. On all these trends, L'Oréal was ahead of the curve.
Digitalisation and data, allowing more personalisation in a world where online and offline will be seamlessly intertwined.
The need for sustainability, which is key to the L'Oreal for the Future programme, to ensure we work within the planet's boundaries.
Health and transparency as we enter a new "health first" era where ingredients are questioned, and transparency expected. Consumer safety has always been at the heart of L'Oréal values.
The importance of company's and brands' values and purpose. In 2020, the Group published its Sense of Purpose: Create beauty that moves the world. I am committed to this mission. I believe in L'Oréal's duty and capacity to make the world a better place and improve people's lives.
Lastly, the return of science and technology, central to finding solutions to the world's most pressing issues.
The third word is Ambition. Ambition for L'Oréal for the next decade.
First, top-line growth and beating the market will always be my priorities. We are the market leader yet our global market share is still only around 13%, which shows how much potential we have to grow.
I believe the relevance of our universalisation strategy will be key to achieving this objective. We roll out global brands, which we adapt to local requirements.
Against this backdrop, my three regional priorities will be: pursuing the Chinese momentum; boosting growth in the USA; and accelerating in emerging markets, where rapid digitalisation and the rise of e-commerce will give us easier access to this pool of consumers who are keen to obtain the best beauty products.
The second driver of my ambition is our category strategy. Our top priority will be skincare, the biggest and most dynamic beauty category at the crossroads of all market trends. We will continue to grow and promote hair care & colour both in the professional and mass markets.
Our global leadership in fragrance puts us in the best position to benefit from this category's acceleration in China.
I also believe makeup will make a comeback, and we will lead the resurgence. The Group's multiple facets allow us to satisfy all consumers, at all price points, and to seize all trends.
The third driver of my ambition is e-commerce, which could represent 50% of our business in the near future. We need to be ready.
Finally, I would like to express my ambition to deliver regular improvements in profitability, through top-line growth and ever more virtuous P&L.
For the next decade, we will continue the unique L'Oréal adventure. This adventure will take us to new heights, to explore new business models and new territories from Green Sciences to Beauty Tech .
This adventure will make L'Oréal a company of the future—a global leader with strong values, committed to sustainability and helping beauty play its role towards humanity: a role of inclusion, a role of harmony and of respect.
With the strength and passion of the L'Oréal teams, I want to Create the Beauty that Moves the World.