Science and technology: the allies of dermocosmetics
Thanks to cutting-edge digital technologies, L'Oréal's Active Cosmetics Division gives consumers access to responsible innovations that promote well-being.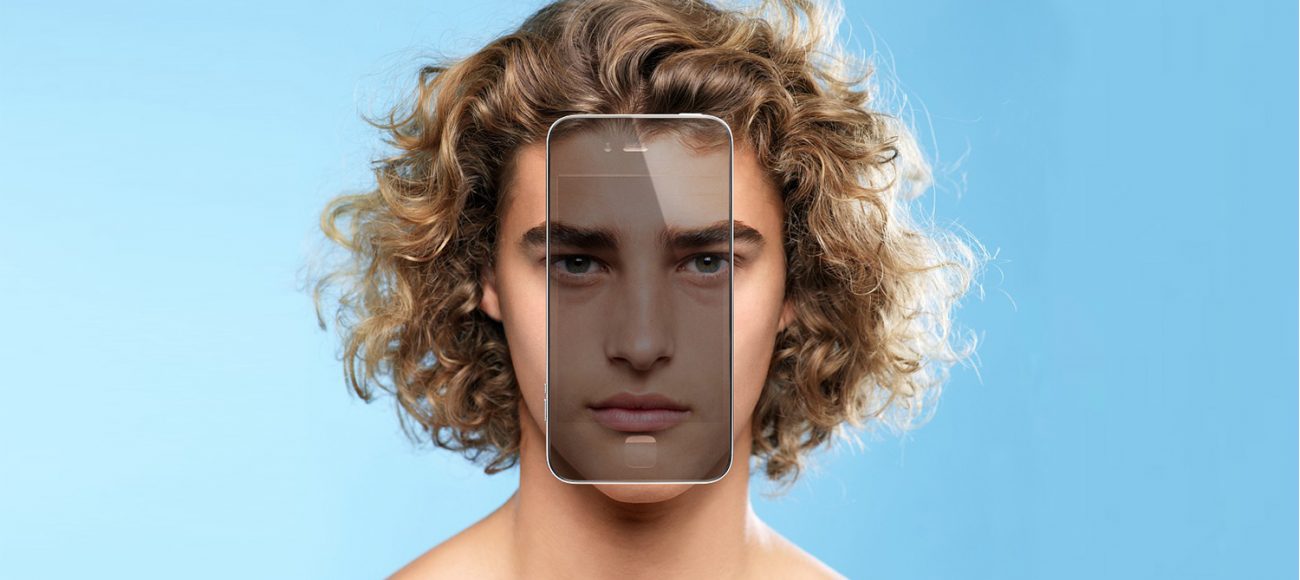 L'Oréal's Active Cosmetics brands have chosen to be scientific pioneers in order to provide consumers with the best possible dermocosmetics solutions. Today, new technologies and innovations are an opportunity to offer more personalised products and advice, and to teach consumers to take better care of their skin.
Better skin thanks to artificial intelligence
Sensitive skincare expert La Roche-Posay has taken customer service to a new level by making the most of the latest Beauty Tech  innovations to provide consumers with augmented services. With Effaclar Spotscan, the brand uses artificial intelligence to create an instant assessment of the severity of the user's skin imperfections (spots, black heads, etc.). Effaclar Spotscan is based on an algorithm developed over the course of two years of research using 6,000 photos obtained with help from dermatologists and clinical research institutions. The precise and reliable application helps users correctly evaluate their imperfections using a severity rating that goes from 0 to 4+. Users who receive a rating of 2 or higher are advised to consult a dermatologist. The algorithm recommends an Effaclar routine that suits the user's profile along with customised skincare advice. It also includes a simulator based on clinical results, to give users a glimpse of what their skin could look like after using the product. It then enables them to visualise their own progress day by day.
An application to measure the seven signs of ageing
Thanks to the combination of augmented reality technology and dermatological expertise, the SkinConsultAI application by Vichy detects and evaluates seven ageing signs from one selfie, comparing them to a database of 10,000 graded images. This second example of using artificial intelligence to benefit consumers is the fruit of over 15 years of research. The Atlas of Skin Ageing is the largest collection of data on skin ageing and is considered to be the global reference for evaluating the extent of skin ageing and predicting its course. SkinConsultAI provides users with an analysis of their skin's strengths and its signs of ageing, so they can adopt a targeted approach to better counter the ageing process.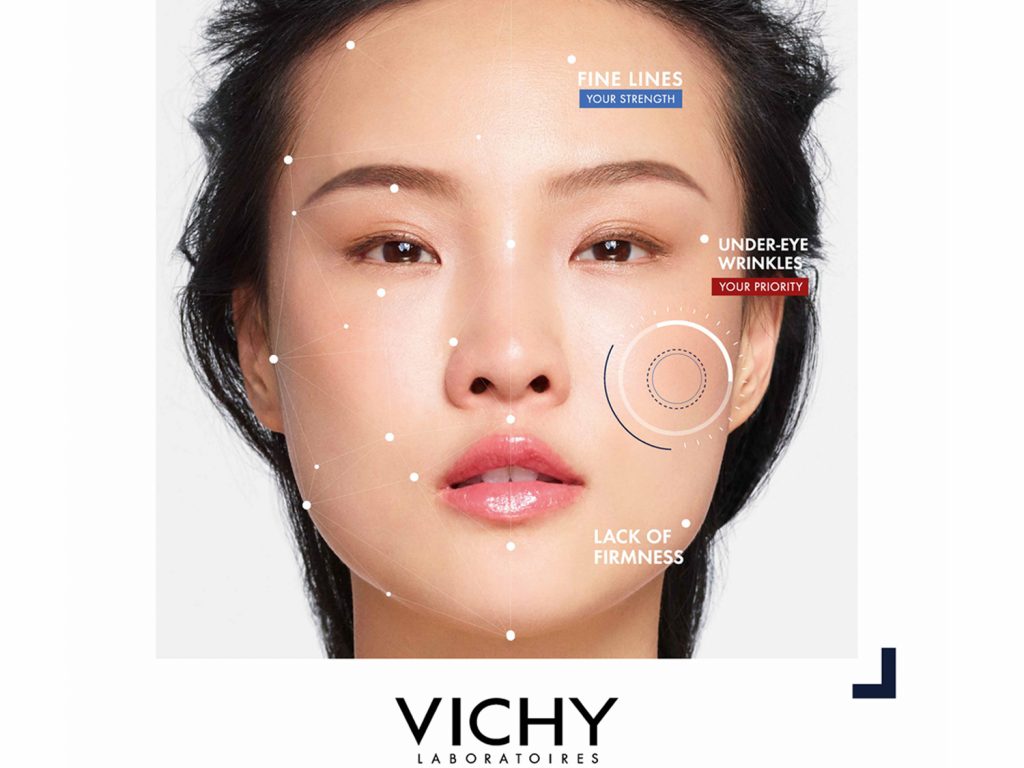 Making good choices to protect the skin
My Skin Track UV by La Roche-Posay is a portable battery-free sensor that works with a mobile application to measure exposure to UV rays, pollution, pollen and humidity. Co-developed with the L'Oréal technology incubator, My Skin Track UV is part of a decade-long commitment to research and innovation in the area of skin and sun safety. My Skin Track UV helps users better understand their environment so they can make better choices for their skin. The application provides personalised advice and preventive skincare recommendations.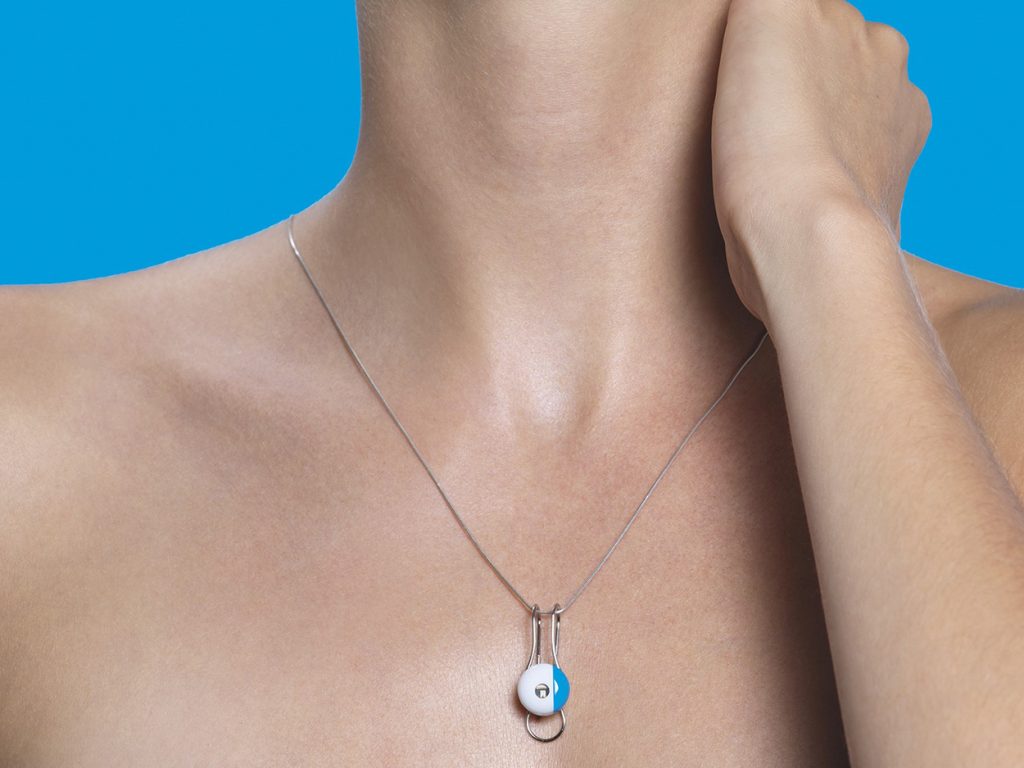 New discoveries link microbiome to eczema
La Roche-Posay has been working with dermatologists to place microbiome investigations at the heart of its research for over 10 years. The balance of the invisible ecosystem of micro-organisms that live inside the human body and on the skin plays a crucial role in well-being. La Roche-Posay research has revealed that an imbalanced microbiome can cause cutaneous reactions such as itching or redness and contribute to acne, psoriasis and eczema. Recent discoveries have shown that eczema flares can be linked to a drastic drop in bacterial diversity, resulting in dry skin and itching. Given these results, La Roche-Posay developed a new generation of moisturisers – Lipikar Baume AP + M – to combat extreme dryness and atopic tendencies, and repair the skin by instantly soothing it, drastically reducing itching, and preventing recurrences.