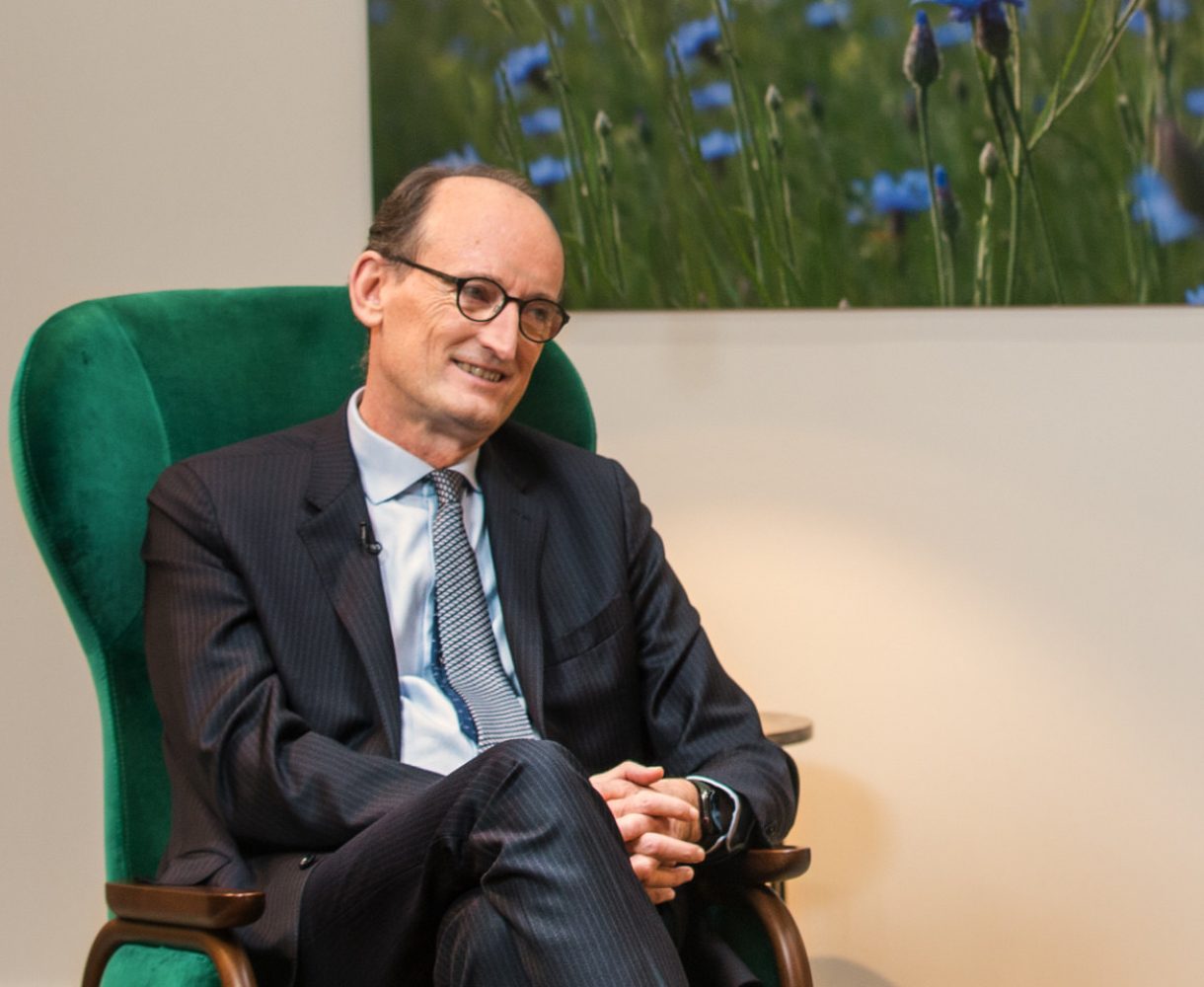 "The Finance & Legal teams are constantly reinventing themselves in order to continue to support the Group as it faces new challenges"
Christophe Babule Chief Financial Officer
Scroll to explore
Despite the many upheavals in 2020, Finance & Legal teams are more determined than ever to build trust-based relationships with all stakeholders. Professionalism, attentiveness, sincerity and transparency are at the heart of their day-to-day work. Teams also provide expertise within a service-oriented culture, not only monitoring the Group's activities but also disseminating best practices.
Finance & Legal functions have played a key role since the start of the health crisis, thanks to early, large-scale mobilisation. They were key players in the European Solidarity Plan established by the Group in March, which froze sums owed by VSE/SMEs&nbsp in L'Oréal's distribution channels—such as hair salons and small perfume stores—and shortened payment times for the Group's most vulnerable suppliers.
Finance teams focused their efforts on reviewing all budgets and investments from the end of January, and set up dedicated new tools in record time. The rapid changes in systems were accompanied by a shift in relationships and working methods, which look set to continue. Numerous cross-disciplinary working groups were created to facilitate discussions and decision-making. In this way the Finance & Legal departments played an effective role in crisis mitigation, both internally and externally.
Finance teams are fully involved in the Group's strategy and convinced of the importance of non-financial, responsible performance going forward. They are an essential partner in the Group's ambitious new sustainable development programme, L'Oréal for the Future. With impact investing—or socially responsible investing—Finance has confirmed its commitment to act on environmental and social issues.
Finance remains resolutely focused on the future and on the new areas of activity within its remit, including data development—the next digital leap forward and a source of value creation—which will support and accelerate the future growth of brands. The work of Finance & Legal teams continues to evolve to support the Group as it faces new challenges, while remaining a lever for strategic decision-making.