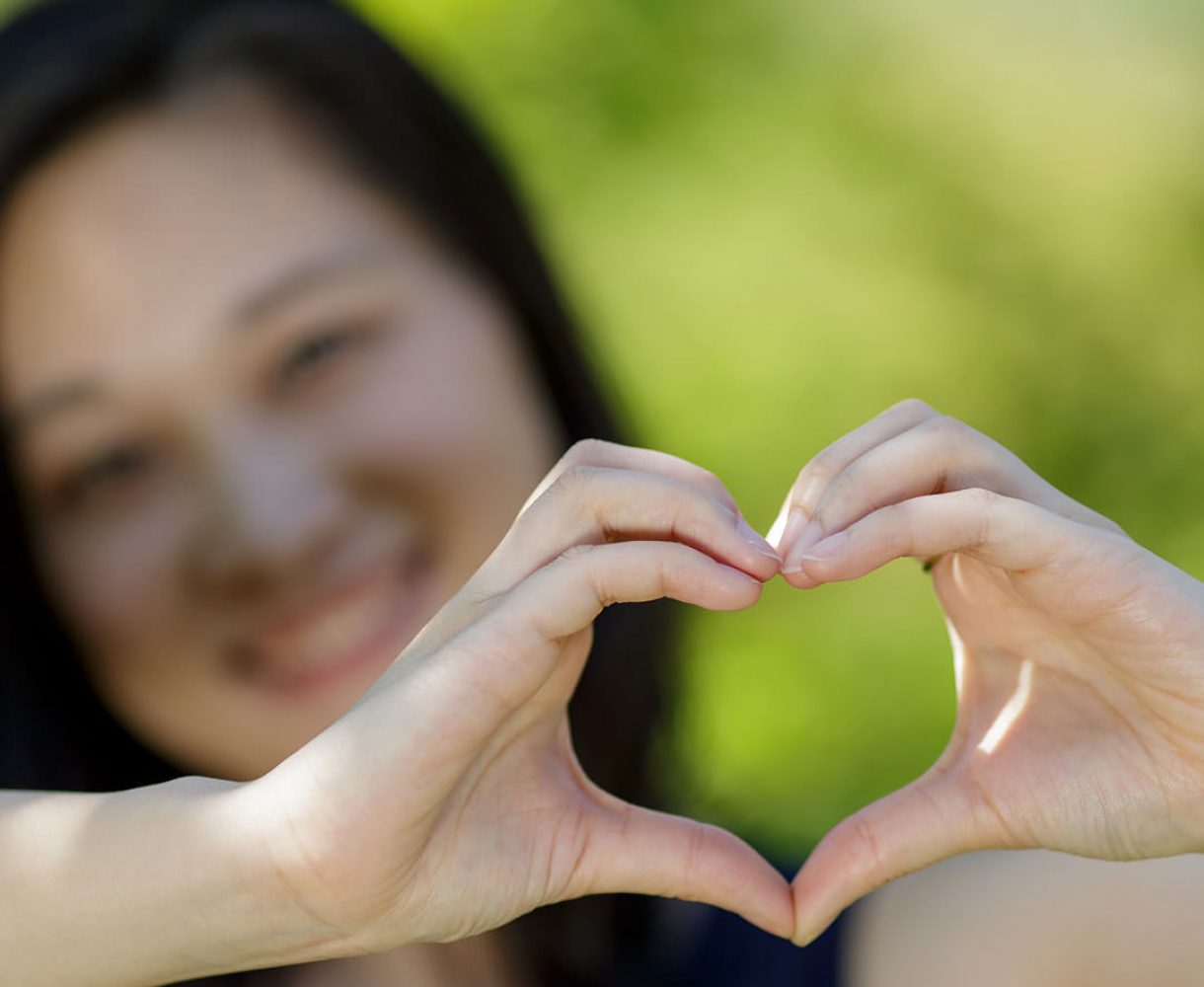 Protection, solidarity and trust: priorities in times of crisis
Faced with the turmoil of 2020, L'Oréal made the protection of its employees an absolute priority, all while providing support for the Group's many stakeholders via solidarity initiatives.
Scroll to explore
Protecting employees worldwide
Because of its strong footprint in China, L'Oréal quickly realised how serious the Covid-19 crisis would be. The Group learned much from the early days and was able to react more effectively in other parts of the world in many areas, including employee health, workplace organisation and the gradual return to the office. Working hand in hand with Operations, Human Relations monitored the situation in real time in every region and partnered with subsidiaries' General Managers to roll out all necessary measures to ensure employee safety. Local regulations were adhered to strictly and complementary measures designed to ensure optimal protection for all were implemented as a precaution even before they became mandatory.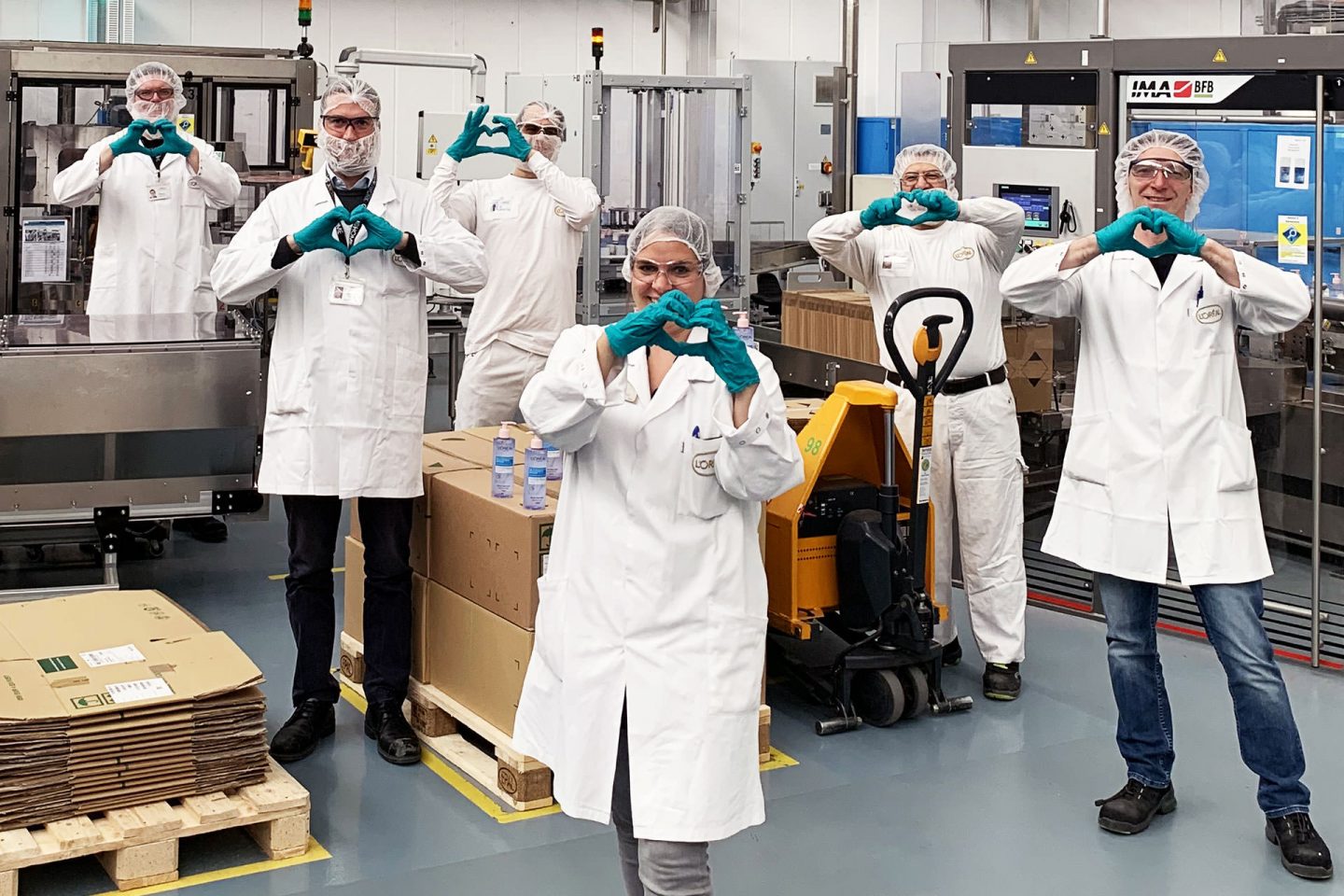 Tailored measures to keep everyone healthy
The Group implemented measures to support employees and ensure their health and well-being, including the mobilisation of workplace doctors and social workers. For example, in the United States, the Group began monitoring psychosocial well-being in March to ensure that not a single employee was left feeling alone and isolated. Remote working hours were also adapted to better suit the needs of employees with children who could no longer attend school. In the Middle East, to ensure employees' experience of the unprecedented situation was as positive as possible, every member of the Human Relations team hosted five video conferences per day with subsidiary employees, a total of 500 per week. Thanks to this initiative, every employee benefited from individual support, which strengthened ties and built trust.
Moreover, L'Oréal maintained full employment and pay for all its employees worldwide until the end of June 2020. In France, the Group did not lean on the government furlough scheme despite the partial or complete suspension of its business for several categories of staff in many different fields, a total of around 4,000 employees.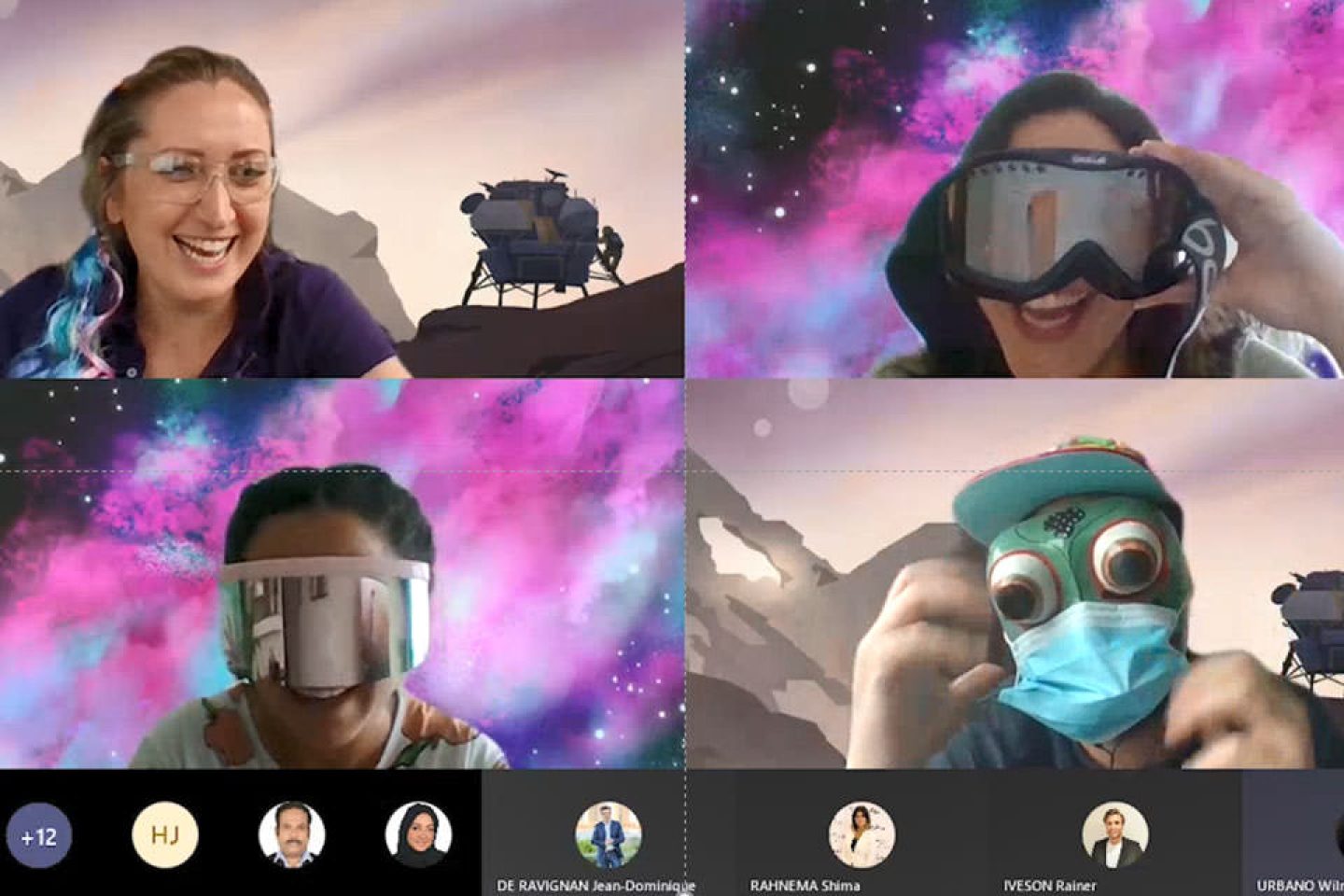 Employees drive solidarity 
Throughout the year, many L'Oréal employees volunteered their time and energy to support the people most heavily impacted by the public health crisis. Solidarity hackathons held as part of the L'Oréal Citizen programme were particularly popular. Volunteer hours from Group employees supported several partner charities and their beneficiaries. For example, healthcare workers in Portugal received housing support. Other initiatives helped keep senior citizens physically active during the lockdown in Belgium and made sure students enrolled in equal opportunities programmes in France maintained contact with their association.
L'Oréal plants and distribution centres in France also rolled out an unprecedented solidarity initiative by setting up a support fund for healthcare workers through which the Group donated 500,000 euros to nursing homes, community healthcare programmes and charities.