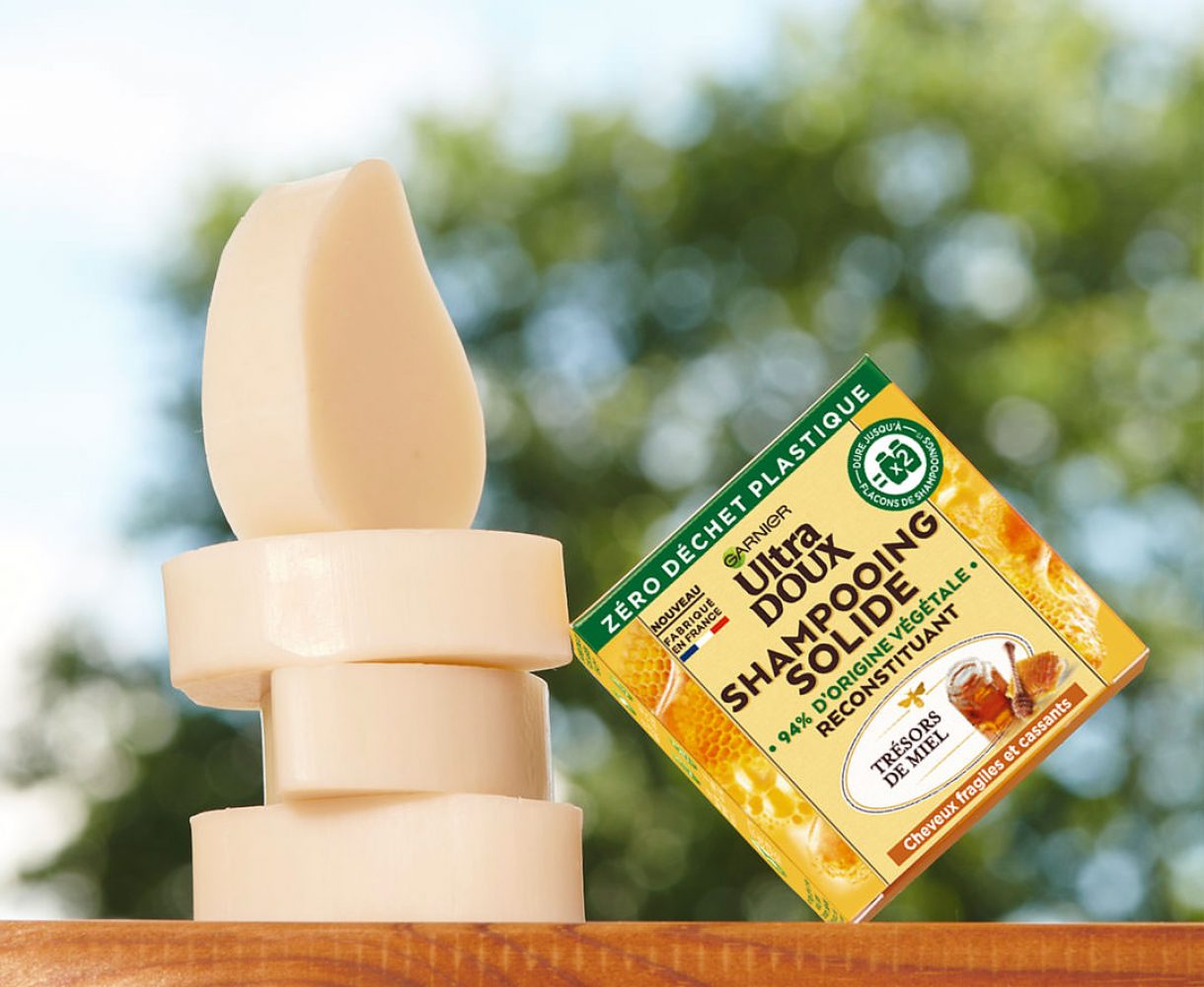 Committing to more responsible cosmetics
Consumers increasingly expect to be able to take care of their skin and the environment at the same time or to support a cause with their purchases. L'Oréal is proud of its brands' commitment to having a positive impact on society.
Scroll to explore
Garnier: Ultimate Blends for people and the planet
As part of its approach to sustainable development, Garnier is committed to reducing its environmental impact at every stage of the value chain. This commitment is clear in the brand's decision to develop more environmentally friendly products that optimise natural resource management. Its new Ultimate Blends Shampoo Bar range, which is free of preservatives, soap and silicone, is just one example. With formulas that are up to 99% biodegradable, the product delivers the same foaminess as traditional liquid shampoo. And, thanks to its 100% biodegradable cardboard packaging, there is zero plastic waste.
The SkinActive microfibre cleansing Eco Pads, which can be washed up to a thousand times and used with micellar water, are another example—the perfect no-waste alternative to single-use cotton makeup remover pads.
Helping to reduce plastic waste
Maybelline New York partnered with TerraCycle in the United Kingdom to launch the "Make Up, Not Make Waste" initiative. The goal is to encourage consumers to bring their old makeup containers into points of sale for recycling, to reduce plastic waste. Drop-off locations were rolled out to over a thousand stores throughout the country and were managed by TerraCycle, which recycled the containers consumers brought in.
L'Oréal is also working to optimise its product packaging and make it increasingly responsible. All of the shampoo and conditioner bottles in the Elvive range by L'Oréal Paris are now made of 100% recycled plastic and are 100% recyclable in Europe.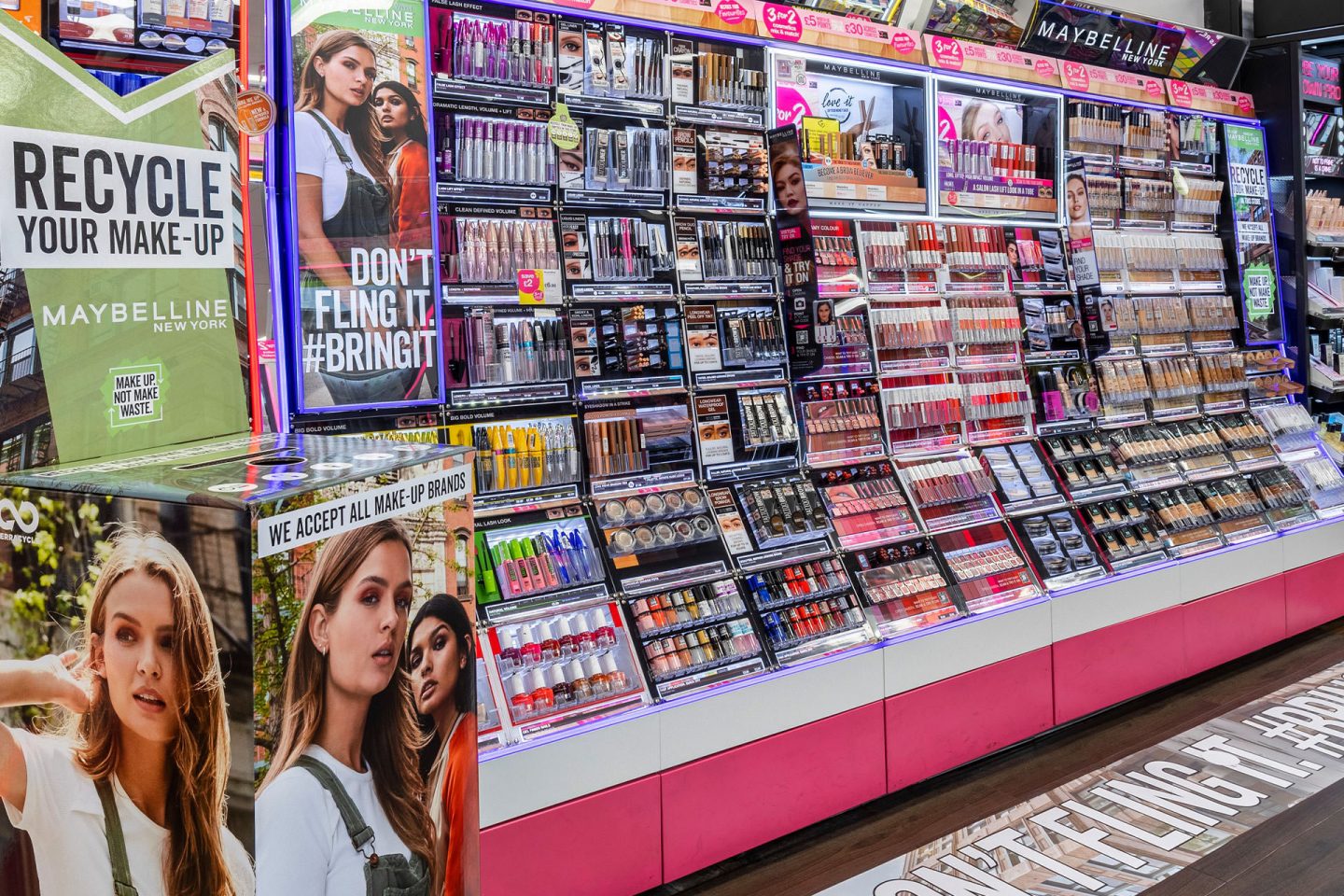 L'Oréal Paris issues call to action to combat street harassment
In 2020, L'Oréal Paris launched the international Stand Up Against Street Harassment programme, a call to stop sexual harassment in the street. 78% of women have been subjected to harassment in public places, but only 25% say someone helped them. Working in partnership with the NGO Hollaback!, L'Oréal Paris rolled out an initiative designed to train a million people on how to help victims of street harassment.