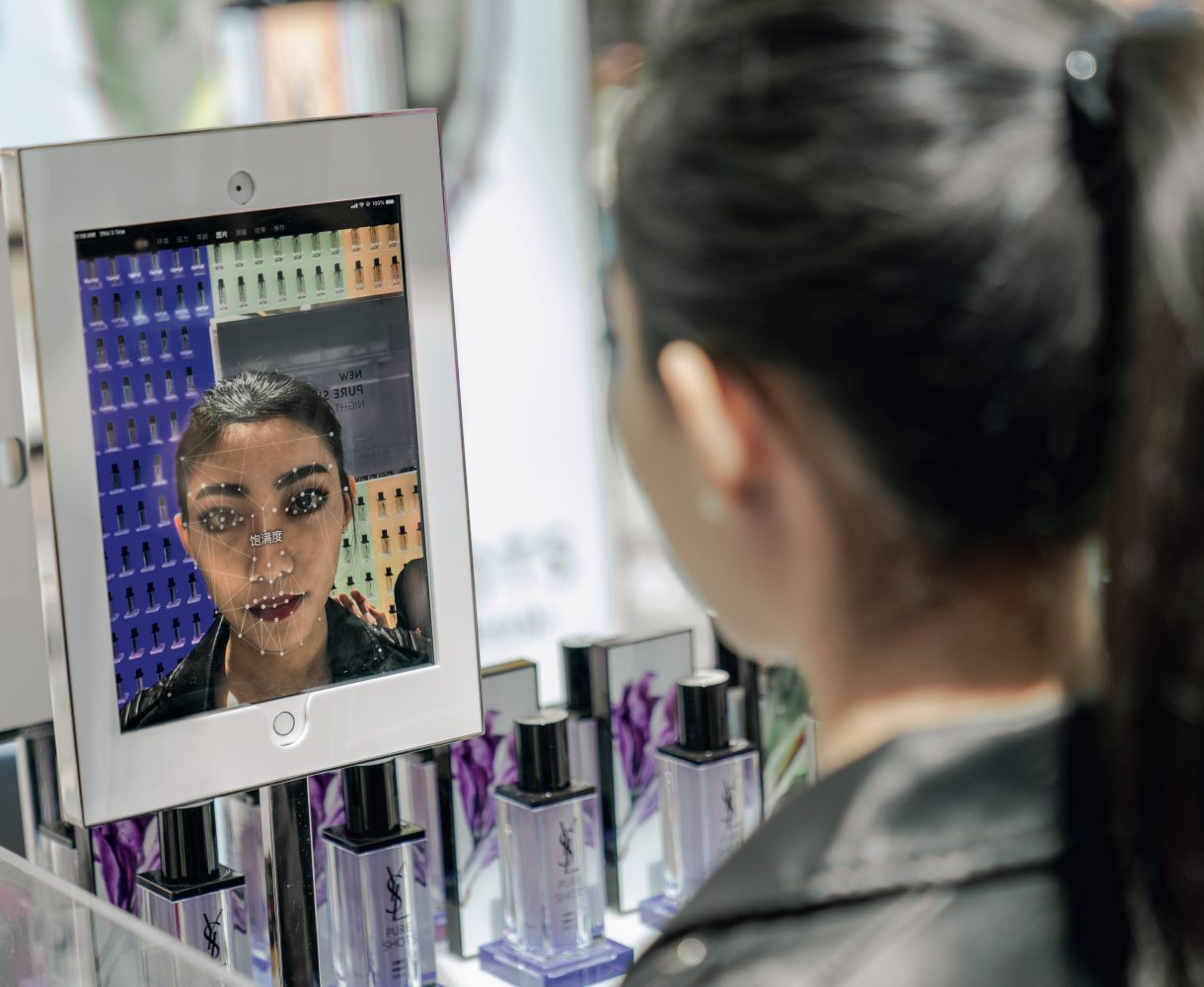 Making Beauty Tech available through all points of sale
L'Oréal works with a wide range of e-commerce sites and brick-and-mortar stores to give consumers access to augmented services including virtual try-ons. This service is particularly valuable in the current era of the contactless consumer experience.
Scroll to explore
Virtual try-ons are changing the meaning of service
ModiFace, a unique virtual try-on technology that provides real-time results, is now the global benchmark in the field of augmented reality and artificial intelligence as applied to beauty. Since its acquisition of ModiFace in 2018, L'Oréal has launched partnerships with many different e-commerce platforms, such as Amazon and Tmall, social networks like Facebook and Instagram, and messaging apps like WeChat. Thanks to the acceleration of virtual try-on technology, L'Oréal is transforming the consumer experience in all points sale through five services: virtual makeup try-on, virtual hair colour try-on, skin diagnosis, skin shade assessment and tablet testers in physical points of sale. And this is only the beginning for ModiFace: the technology has been adapted to work with online video games and is currently being rolled out on YouTube and Google. With over a billion visits and an average of seven minutes spent on its services, ModiFace is reinventing the beauty experience. It is a powerful driver of online sales acceleration, with conversion rates multiplied by three when ModiFace is available.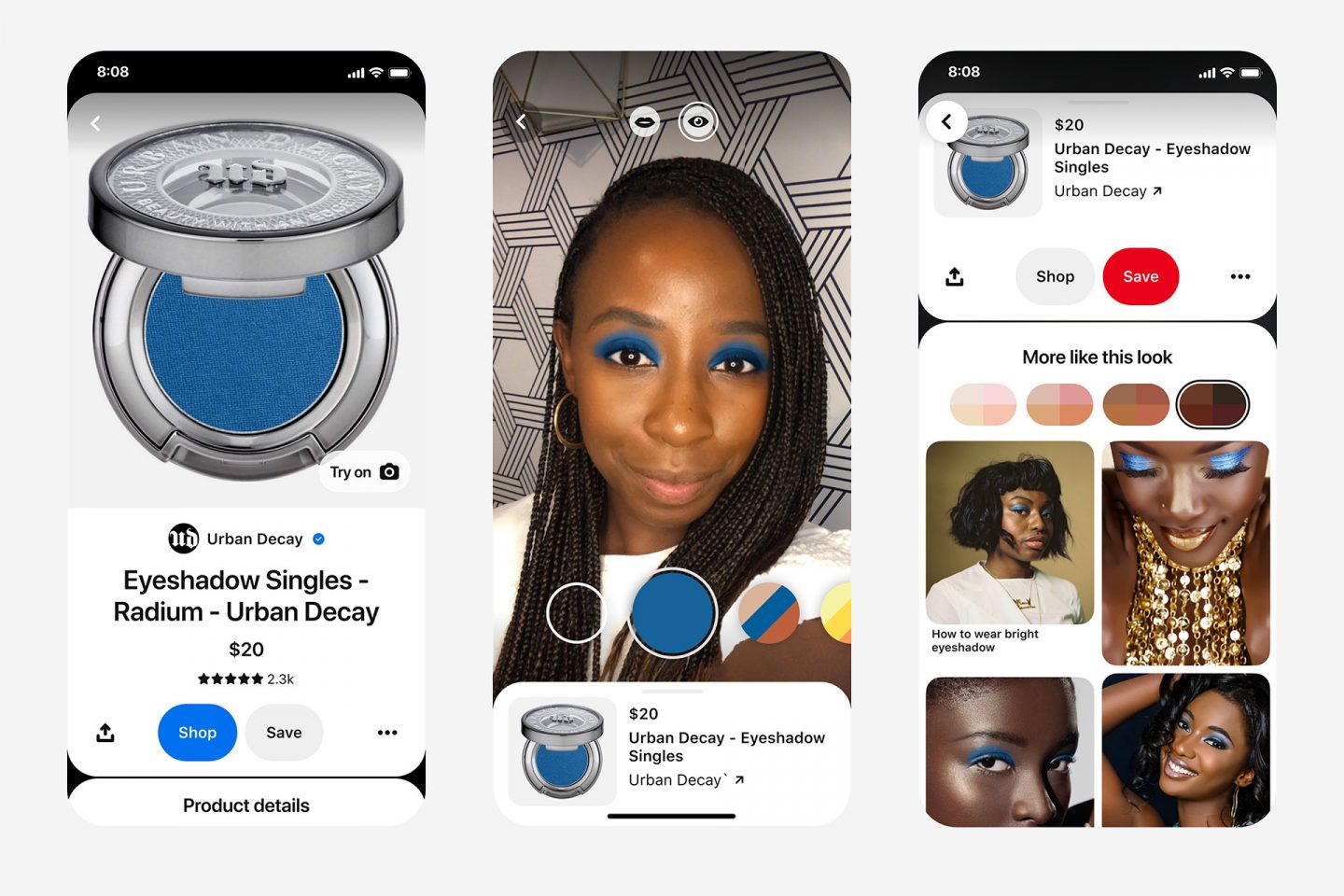 Reinventing the experience in traditional points of sale
The era of the contactless economy accelerated with the Covid-19 crisis, requiring an alternative to in-person makeup try-ons and skin diagnoses conducted by beauty advisors and the use of testers in stores. L'Oréal has been working with its brick-and-mortar partner retailers to respect strict social distancing while still ensuring consumers can try before buying. The Group's brands have incorporated QR codes into packaging, which consumers can scan using their mobiles to access safe virtual try-ons. Millions of these virtual product tests have already helped consumers in Europe.