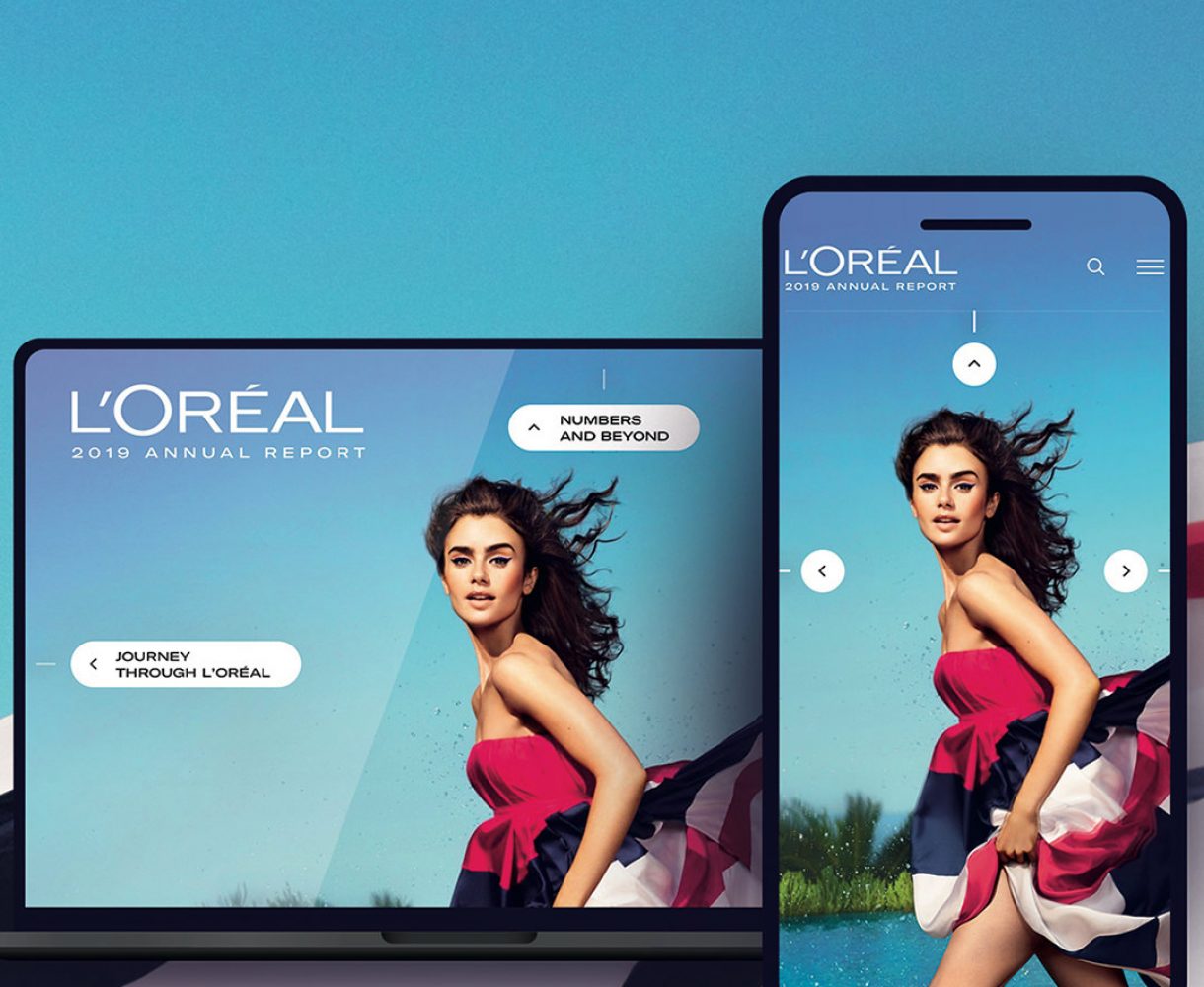 Proximity and transparency: the core values of financial communication
L'Oréal's Financial Communication team has once again demonstrated its commitment to stay connected to its audience despite the unusual situation over the last year, and has successfully reinvented the way it engages with stakeholders.
Scroll to explore
An unprecedented Annual General Meeting
An exceptional year calls for exceptional measures: given the circumstances associated with the coronavirus and following a decision by the Board on 12 May 2020, the Annual General Meeting of L'Oréal shareholders was held behind closed doors on Tuesday 30 June 2020. This was essential to protect the health and safety of everyone attending, which was the Group's absolute priority. For the first time ever, the meeting was also held entirely online. The Group was keen to use this special event to talk to shareholders and bring them up to speed with all the latest developments. With this in mind, L'Oréal broadcast the entire Annual General Assembly on the website www.loreal-finance.com. As always, there was an opportunity to vote and ask questions before the event. One of the highlights was the presentation by Alexandra Palt, Chief Corporate Responsibility Officer and L'Oréal Foundation, on the Group's new sustainable development programme for 2030, called L'Oréal for the Future.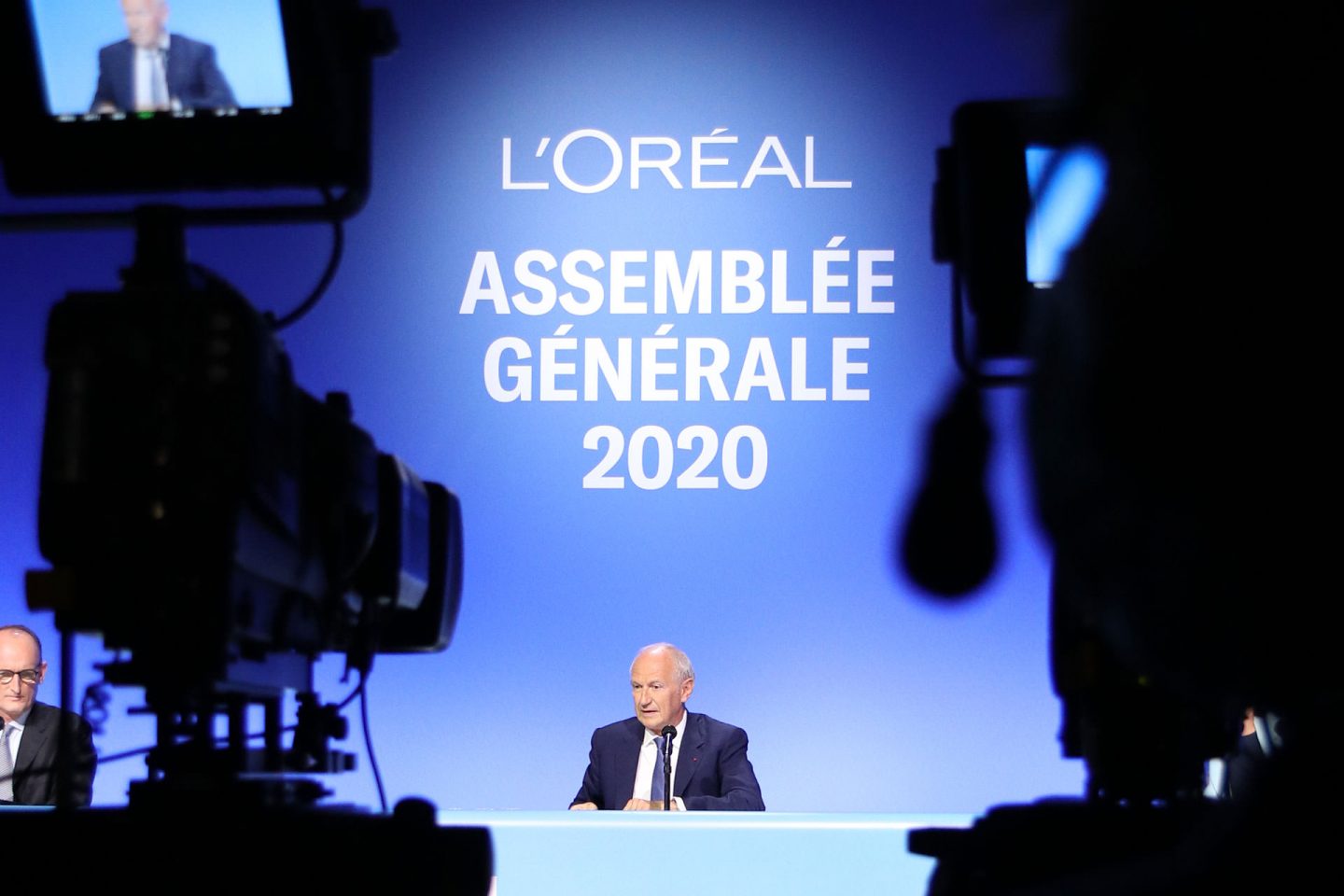 L'Oréal cultivates close ties with its audiences
L'Oréal's Annual Report is part of the Group's commitment to cultivate close ties with its audiences and is entirely designed with them in mind. Not just shareholders, investors and journalists but also employees, candidates and students, as well as anyone with an interest in the world of beauty. It aims to explain the Group's strategy, present key initiatives and events from the past year in complete transparency and outline its future prospects. Now available in an enhanced digital format, the Annual Report meets the highest level of compliance with version 4.0 of the RGAA, which sets out criteria for improving accessibility. It therefore incorporates specific readability and navigation criteria throughout the design process to make it accessible to as many people as possible, particularly those who are blind or have a visual, hearing or motor impairment. In addition, the digital version of the Annual Report, which is available in French, English and Chinese, includes perspectives from L'Oréal experts and stakeholders, as well as a themed approach to content that allows it to respond to the expectations of its multiple audiences.
A 100% digital Investir Day
To increase potential touchpoints, L'Oréal attended the second Investir Day event, which embraced innovation with a 100% digital format in 2020. Three live broadcasts gave participants the chance to get information on financial markets, talk to the directors of listed companies and find out more about their growth strategies and prospects. As one of the event's partners, L'Oréal was represented by Christophe Babule, Chief Financial Officer, Alexandra Palt, Chief Corporate Responsibility Officer and L'Oréal Foundation, and Lubomira Rochet, Chief Digital Officer. This year's event was dedicated to companies that have made a commitment to the environment, to the climate or to making a positive impact on society, a theme that was reflected in the various presentations and is increasingly important to shareholders, investors and the general public.