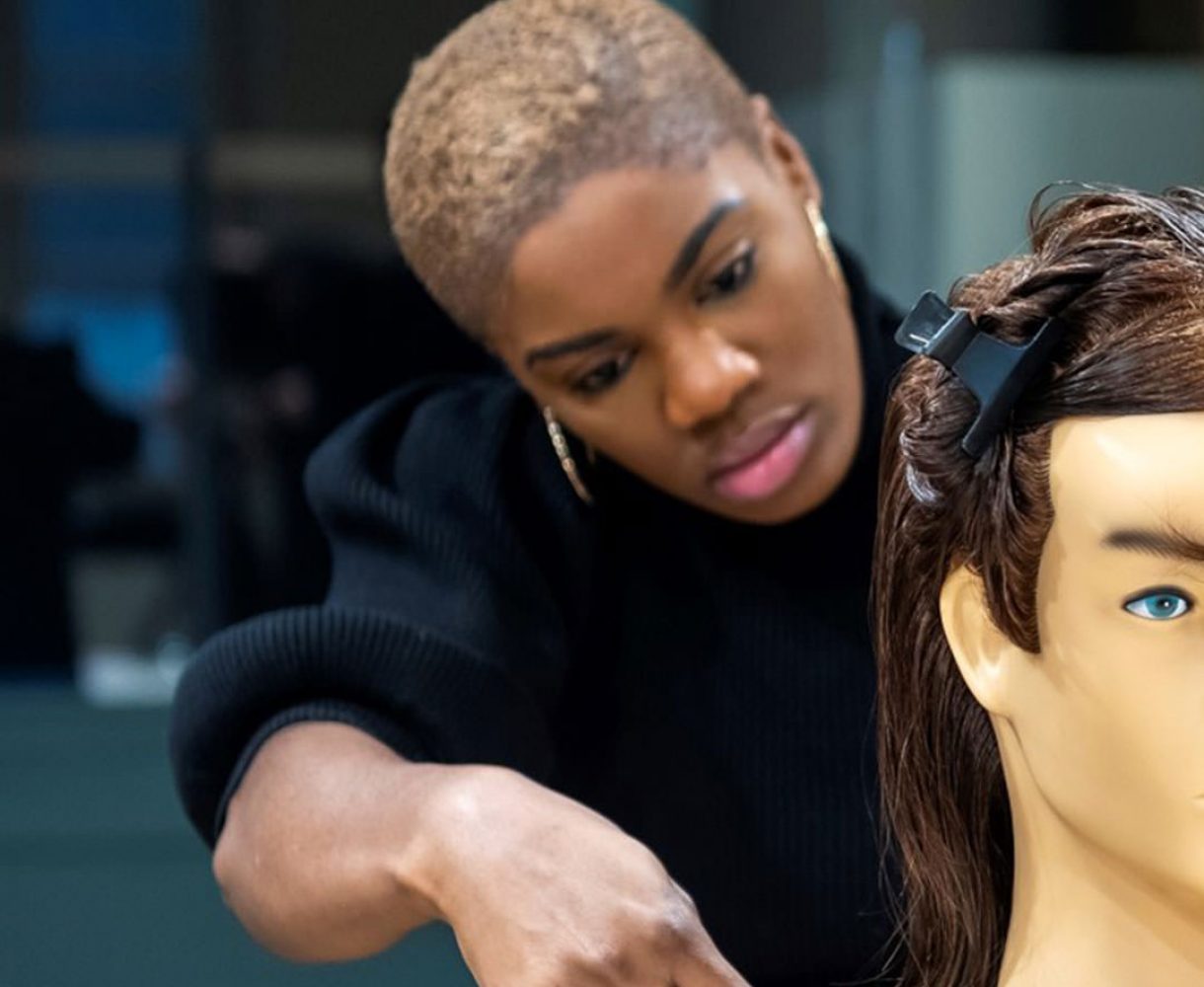 L'Oréal is more committed than ever to supporting hairdressers
The Covid-19 pandemic had an unprecedented impact on the hairdressing market when salons worldwide were forced to shut their doors. L'Oréal sprang into action to help hairdressers get through this difficult period and continues to support the profession.
Scroll to explore
L'Oréal and professional hairdressers: facing the crisis together
L'Oréal is a long-standing partner of hairdressers and sprang into action as soon as lockdowns across the globe began forcing salons to close. The Group quickly froze receivables to support independent hairdressers and salons worldwide, who were facing major cash-flow challenges. In France, over 11,000 salons benefitted from the measure, 65,000 in Europe and 100,000 on a global scale. In addition, the Professional Products Division teams mobilised to maintain ties with distributors remotely by working as "e-advisors" to help with their administrative tasks.
L'Oréal also supported salons as they reopened. To ensure hairdressers could welcome their customers back in the safest conditions, the Group manufactured hand sanitiser in a format specially designed for salons. The Group donated several thousand bottles and millions of masks to hairdressers worldwide.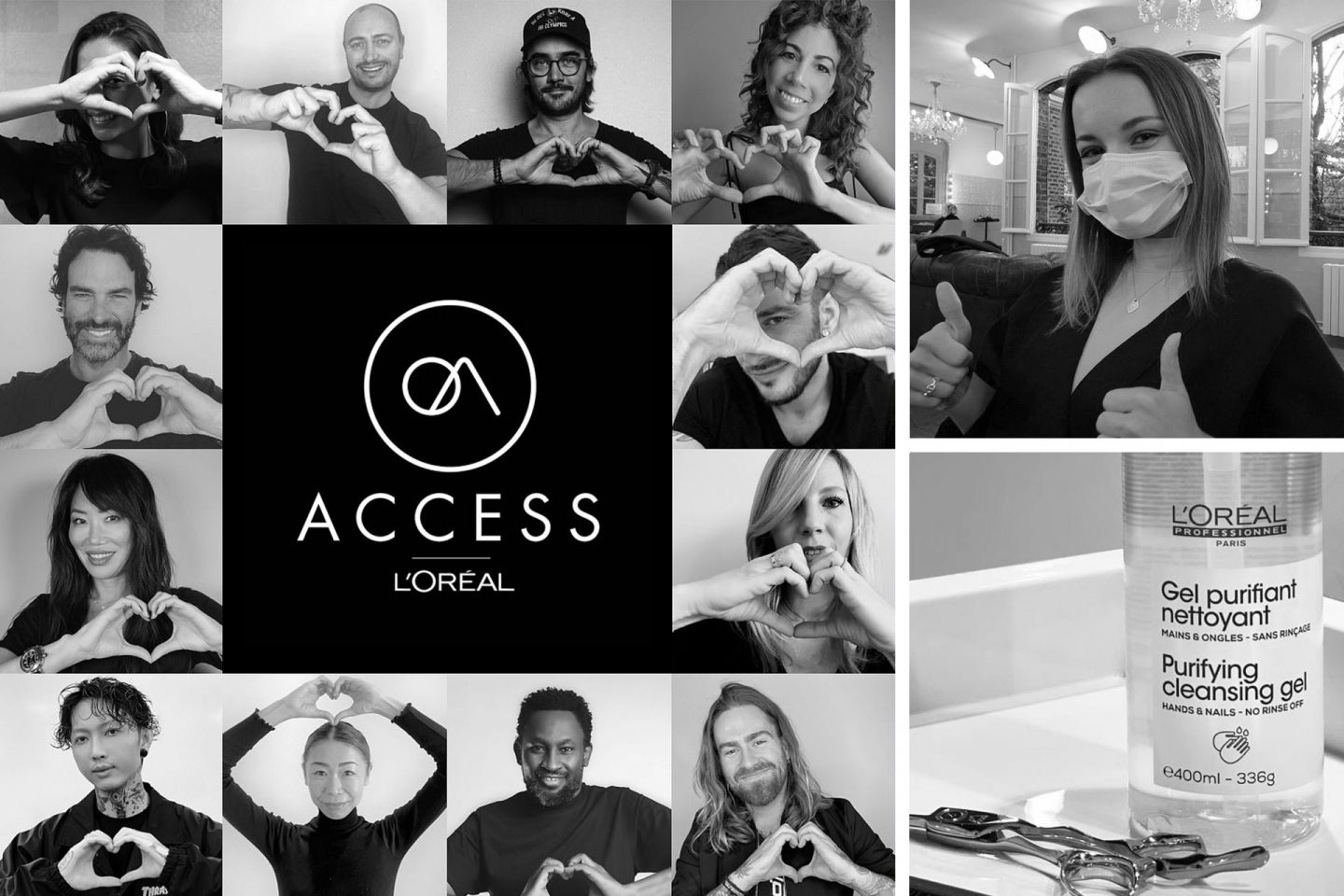 Support, train and encourage: the Division's commitments run deep
The Group was able to provide a wide range of tutorials, webinars and training sessions to professional hairdressers through its online platform, Access. L'Oréal also accelerated the roll-out of the platform to ensure it reached as many people as possible and enabled hairdressers to make the most of their time while salons were closed. Available in just 17 countries at the beginning of March, Access was available in 71 countries two months later and in 85 by the end of the year, making this platform, devoted exclusively to hairdressing, the largest online training community in the world. In just two months, 2.5 million hairdressers benefitted from online training. In the United States, L'Oréal was able to provide 360° support via its distributor SalonCentric, including a wide range of training courses and opportunities for discussion within the independent hairdresser community.
L'Oréal's digital expertise was a huge asset during lockdowns and salon closures. Omar Hajeri, Managing Director, Western Europe, Professional Products Division, L'Oréal , shares more on the topic.
The Division continues to roll out innovative new initiatives to showcase hairdressing as a profession and encourage people to open their own businesses in the field. Real Campus by L'Oréal, which opened in early 2020 in France, is spearheading these efforts with its Bachelor's Degree in Hairdressing and Entrepreneurship, an excellent programme that trains students not only how to style hair but also how to manage a business and use digital technologies. The school, which has gone international through a partnership with Arizona State University, aims to create a new generation of hairdressing entrepreneurs equipped to meet the needs of a rapidly changing market.