Environmental performance: Group-wide engagement
With a longstanding commitment to reducing its environmental footprint, L'Oréal invests in and develops solutions that help it to achieve its goal of continued growth paired with a shrinking environmental impact.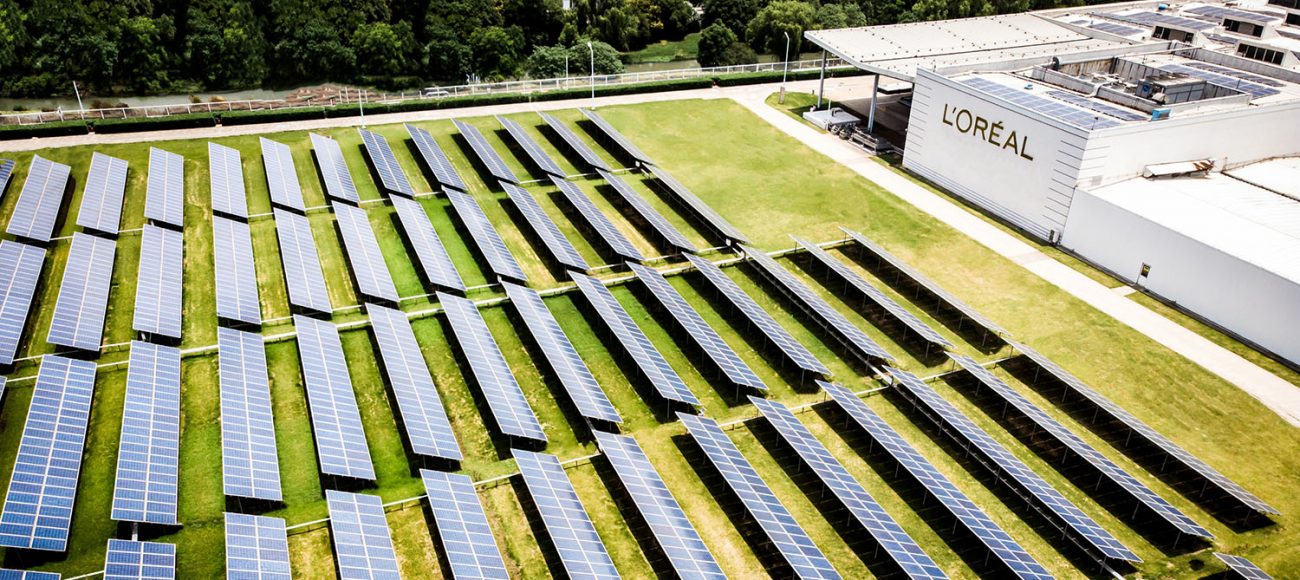 Manufacturing and transporting responsibly
As part of its "Sharing Beauty With All" programme , L'Oréal has committed to improving the environmental impact of all its sites: plants, wholly owned distribution centres, administrative buildings and laboratories. Alongside its global partners, the Group is always on the lookout for the latest innovative and collaborative solutions. Its plants stand out thanks to the way they have completely reinvented their processes to reduce water use and carbon emissions. L'Oréal has four Waterloop plants, where all of the water required for the manufacturing process (washing equipment, producing steam, etc.) is continuously reused or recycled on site.
Moreover, 51 Group sites, including 14 plants, have achieved carbon neutrality by combining energy efficiency (building design and insulation, optimised industrial processes, use of more energy efficient technologies) with the use of renewable energy. These transformations are now being rolled out Group-wide. In 2019, L'Oréal China became the first subsidiary to achieve carbon neutrality at all of its sites (plants, distribution centres, research and innovation centre, and administrative sites).
Product transport is also a priority for greenhouse gas reduction at L'Oréal. The Group is developing multimodal transport solutions that make the most of rail lines and boats, and optimising the Last Mile by rolling out greener vehicles, such as electric vans and cargo bikes.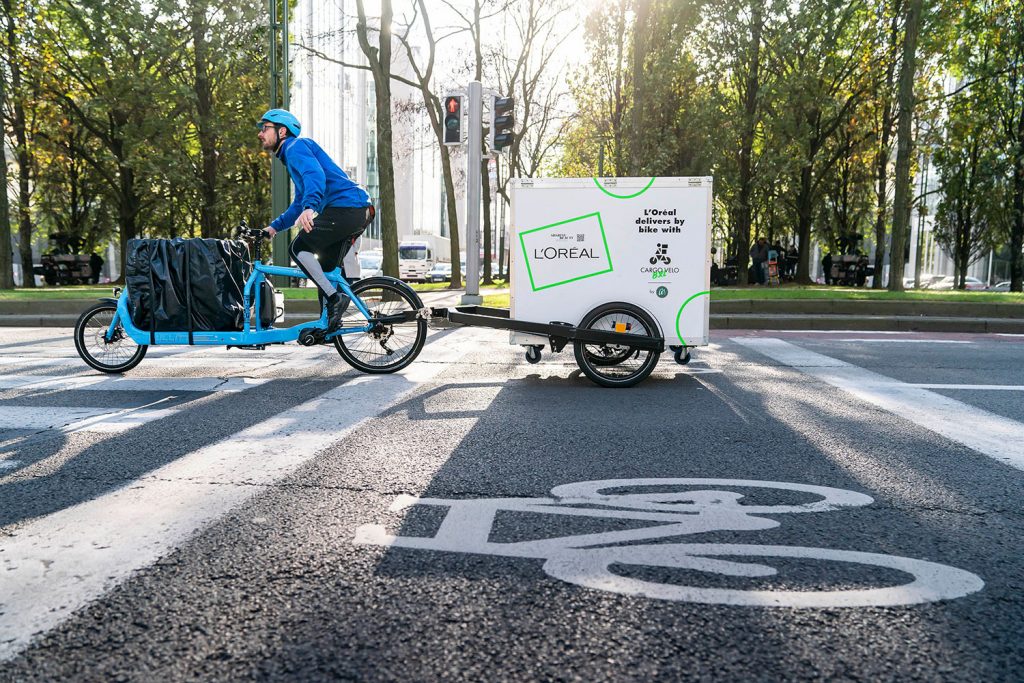 Optimising packaging
Beginning in 2007, L'Oréal launched a responsible packaging policy that includes the eco-design 3R concept: Respect the consumer and the environment, Reduce packaging volume and weight, Replace materials with recycled or renewable options. For example, for paper, cardboard and wooden packaging, the Group aims to use only materials that respect biodiversity and are sourced from responsibly managed forests. As for plastic, L'Oréal has drastically increased its use of recycled materials. Moreover, the Group is developing refillable or reusable packaging to give it a second life and reduce the materials used. Lancôme, for example, has launched refill fountains in perfume stores for its new fragrance, Idôle, launched in 2019.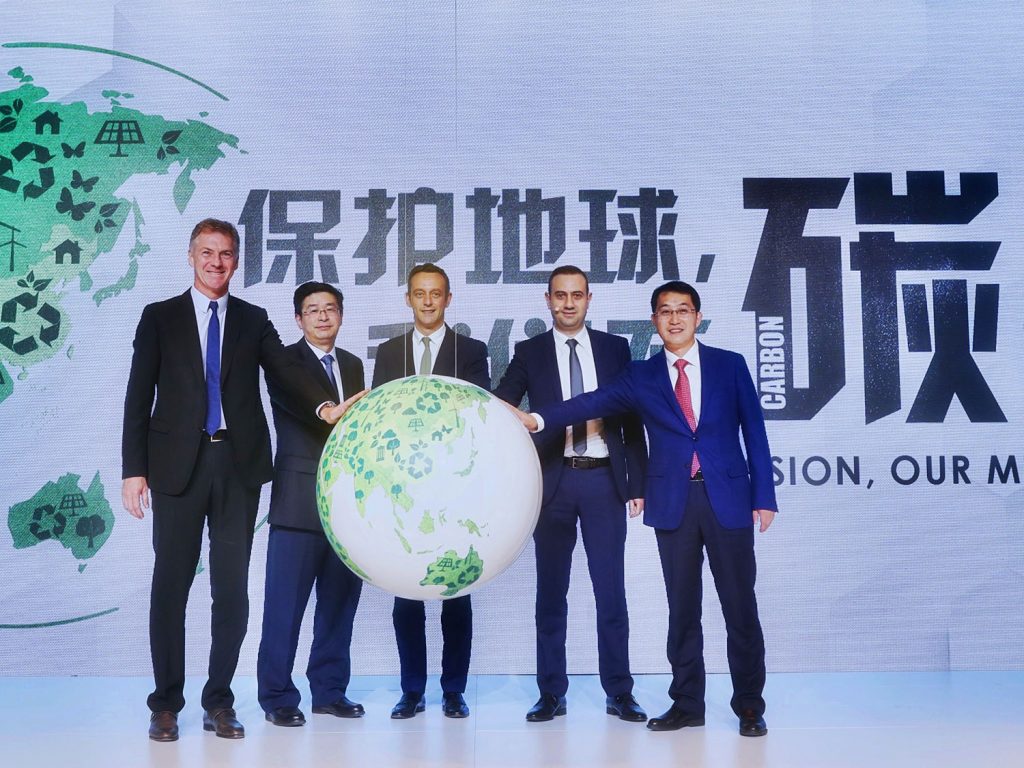 Engaging the Group's ecosystem
L'Oréal believes that its suppliers' activities are a part of its own social and environmental impact. As such, the Group aims to engage its entire ecosystem, particularly suppliers, in its approach.
The L'Oréal Buy & Care programme helps to share best practices, values, solutions and company norms with suppliers. L'Oréal has developed continuous improvement tools, a training programme, support services, consulting, online conferences and more for its suppliers. This year,
EcoVadis evaluated 96% of L'Oréal's strategic suppliers.
As for the Solidarity Sourcing programme, it aims to achieve social inclusion by reserving a portion of Group purchasing in volume for suppliers who help marginalised people access employment and a steady income. The beneficiaries are businesses that employ people from economically disadvantaged communities or people with disabilities, as well as those that have little access to international calls for tender and very small companies. In 2019, the Solidarity Sourcing programme enabled 70,912 people from underprivileged communities to obtain or maintain employment and a fair wage.
L'Oréal is investing in innovative and sustainable industries
At the end of 2018, L'Oréal created its capital investment fund, BOLD (Business Opportunities for L'Oréal Development), which aims to acquire minority shares in innovative companies and brands with high growth potential, and to invest in new business models in marketing, research & innovation, digital, retail, communication, supply chain and packaging that combine innovation and sustainable development.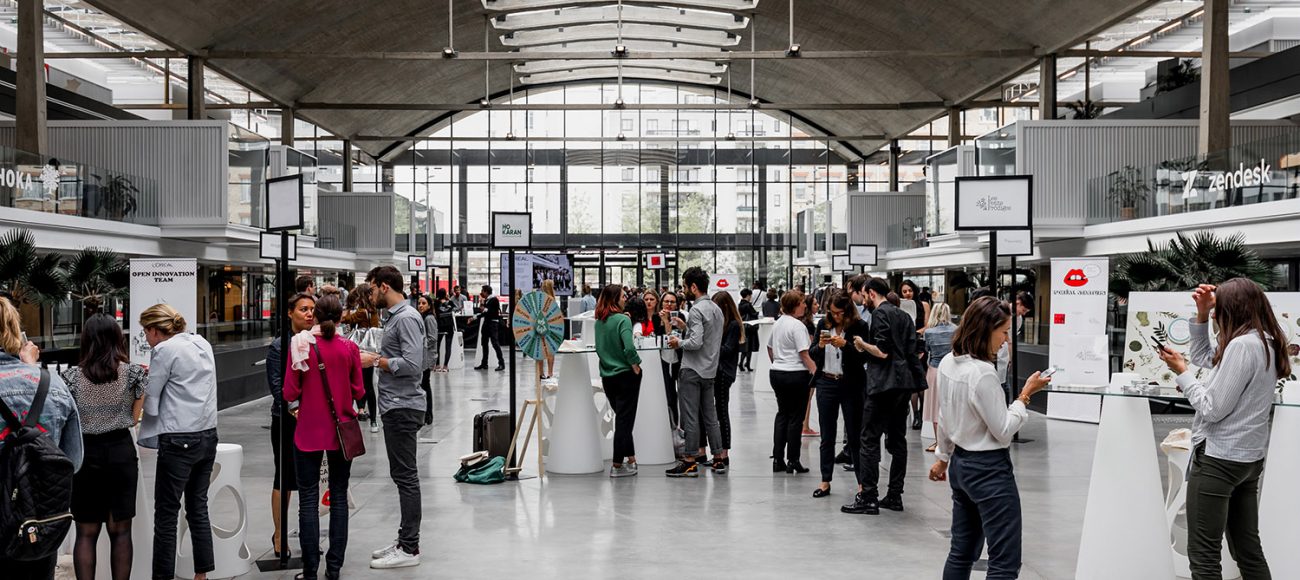 Refining strategy with open innovation
Via BOLD, L'Oréal supports startups by sharing its expertise and network through a mentoring programme. The fund boosts L'Oréal's open innovation strategy, which aims to build strong ties between the Group and a global ecosystem of agile and innovative startups, in large part thanks to partnerships with incubators such as Founders Factory, Partech Africa, Fireside, Cathay Innovation and Station F.
The fund made its first investment at the end of 2018 by purchasing a minority share in Sillages Paris, a French startup that uses artificial intelligence and machine learning to create personalised fragrances online. L'Oréal also made several investments in 2019, including in the capital risk fund Cathay Innovation, to support Beauty Tech startups in China, and a minority share in the Functionalab Group, the leader in aesthetic medicine clinics in Canada.
Innovating for sustainable development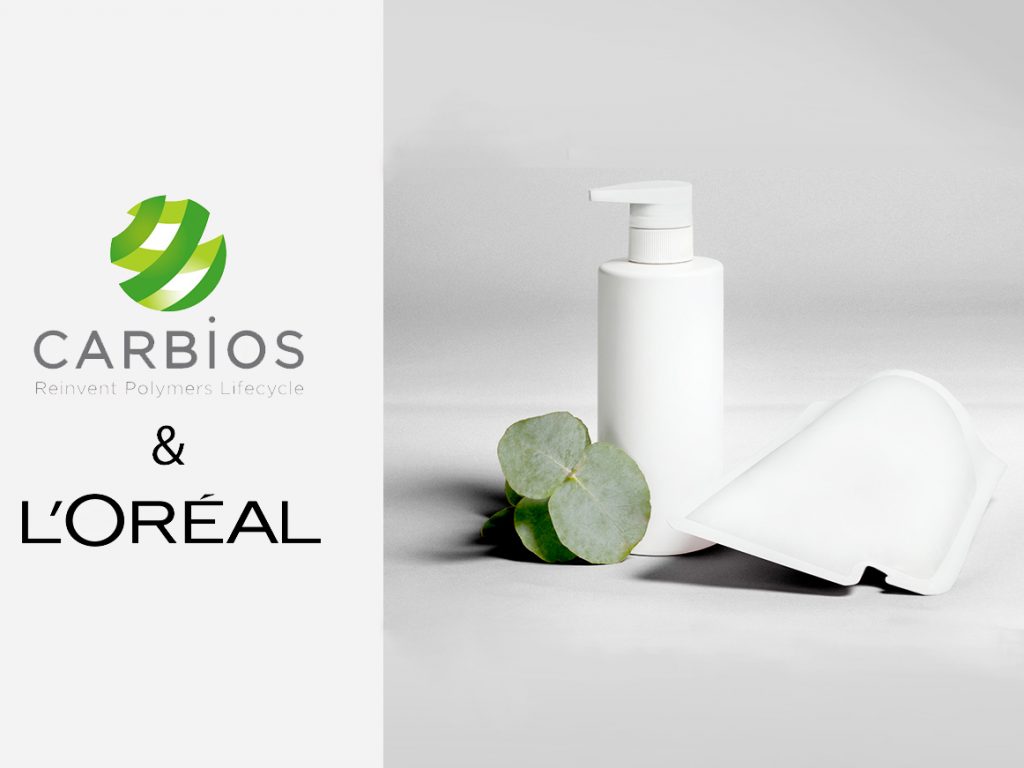 Via BOLD, L'Oréal purchased a minority share in Carbios, the pioneer in enzyme-based biodegradation and plastic biorecycling.
This investment in a green chemistry company is a testament to L'Oréal's commitment to providing concrete support for new technologies in the field of sustainable development, in line with its "Sharing Beauty With All" programme.
L'Oréal brands, socially and environmentally responsible
The Consumer Products brands are increasingly committed to social and environmental responsibility. Their meaningful initiatives set them apart.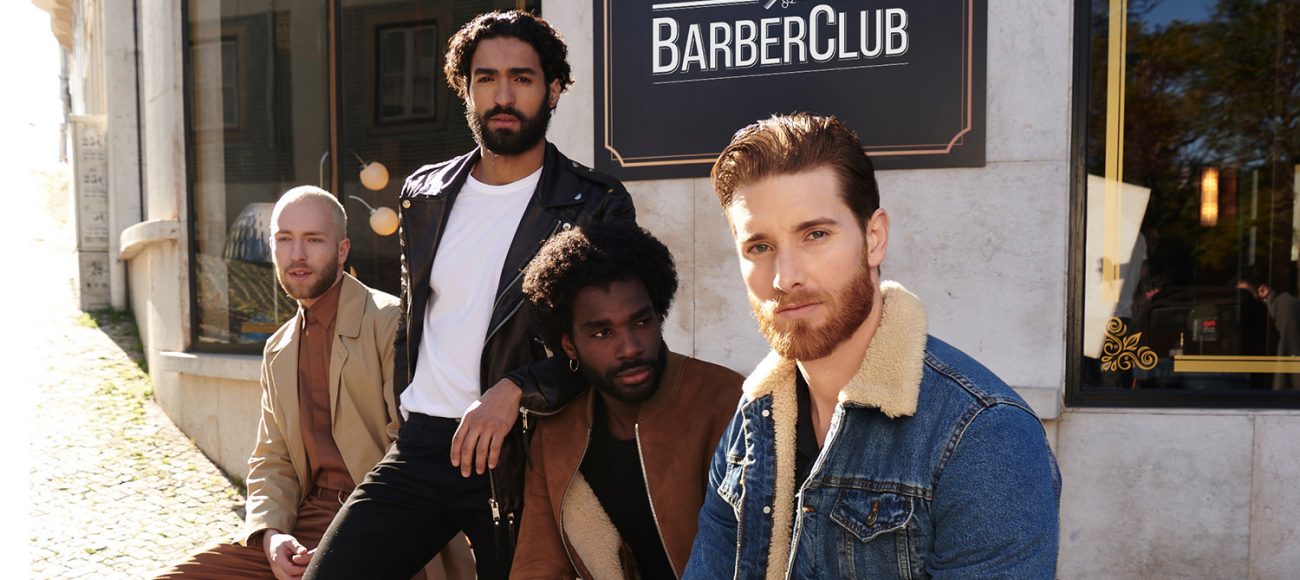 Fostering progress in men's health research
What if a cosmetics brand could help change the face of men's health? That is the goal L'Oréal Paris has set for itself with its Men Expert brand, which encourages men to grow out their moustaches in November. For the third consecutive year, the initiative aimed to raise awareness by supporting the Movember Foundation in its fight against prostate and testicular cancer. For each Barber Club range limited edition Long Beard & Face Oil purchased, L'Oréal Men Expert committed to donate one euro to the Foundation. At the end of 2019, the brand handed over 1.5 million euros to support scientific research on diseases that affect only men. Thanks to this support, Movember was able to finance the development of a test that can detect prostate cancer five years before treatment is needed. It could save thousands of men from having to undergo surgery.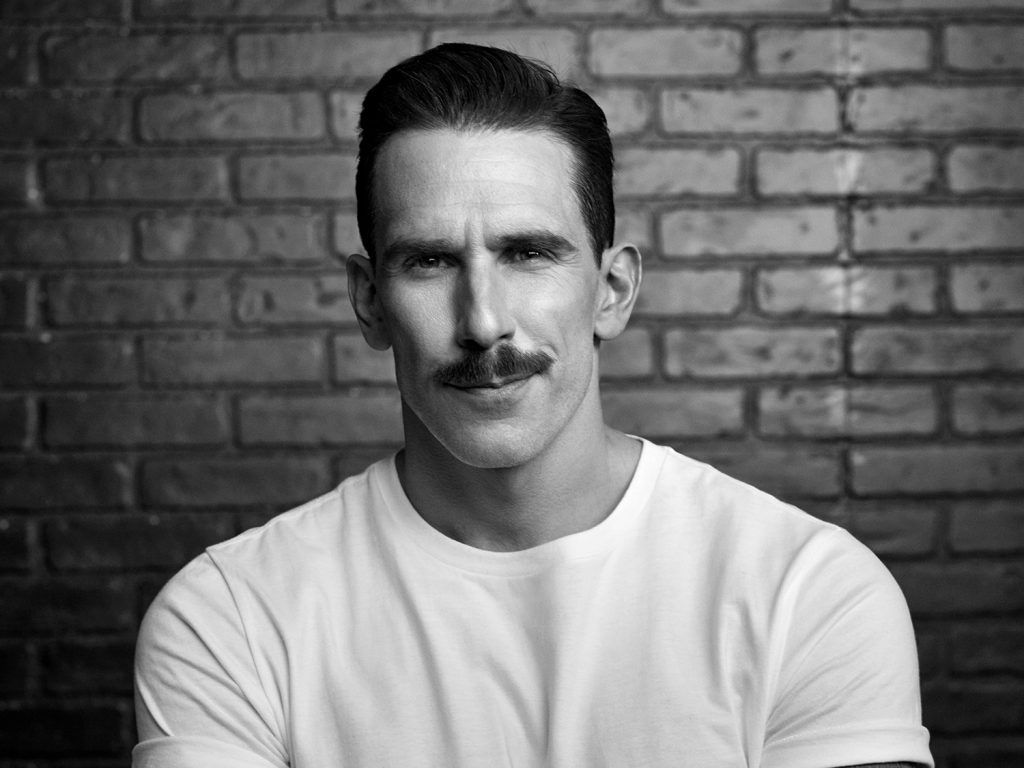 Raising awareness about recycling
Garnier earned acclaim by raising consumer awareness about recycling beauty products. The campaign, "Trions en Beauté" ("Let's recycle beautifully") was launched in France by several of the Division's brands. It aims to explain how to properly recycle personal hygiene and beauty products, to ensure they do not end up in the rubbish bin.
As part of the European Week for Waste Reduction, Garnier also partnered with the NGO  Ocean Conservancy to collect over 6,770 tonnes of waste on beaches worldwide in 2019. Clear proof that while consumers have a crucial role to play, brands can also do their part to mobilise and raise awareness.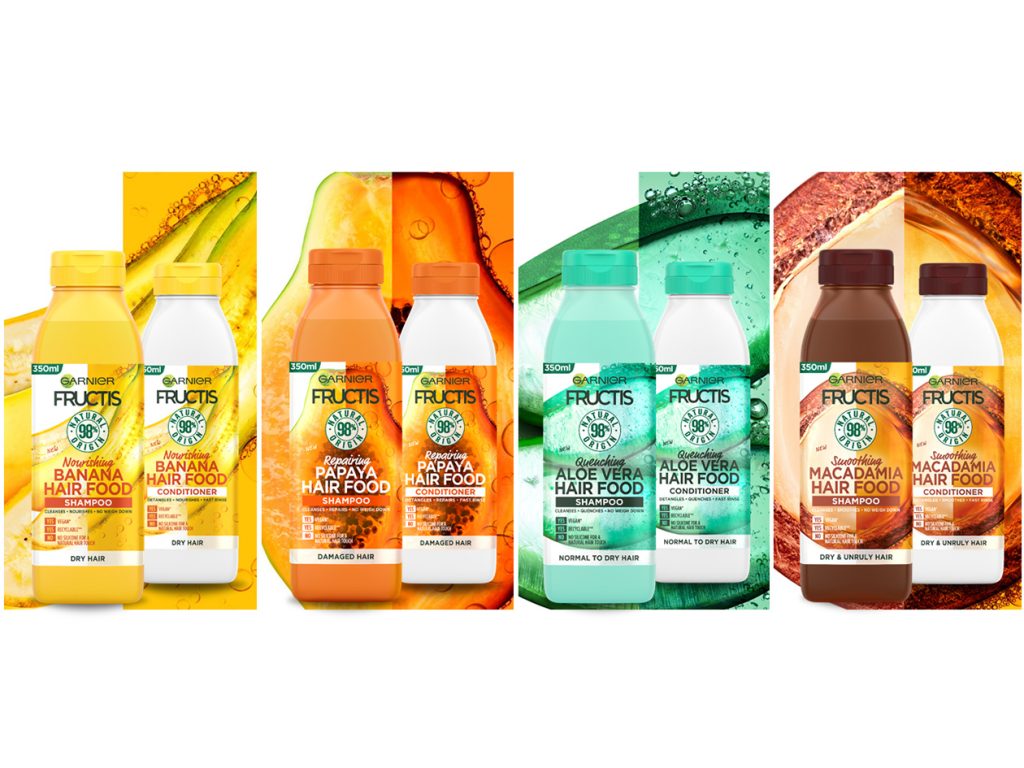 Diversity and inclusion: key values at L'Oréal
Since L'Oréal values individuals, their personal qualities and skills, it strives to create a work environment where everyone – regardless of ethnic origins, gender, age or disability – feels appreciated.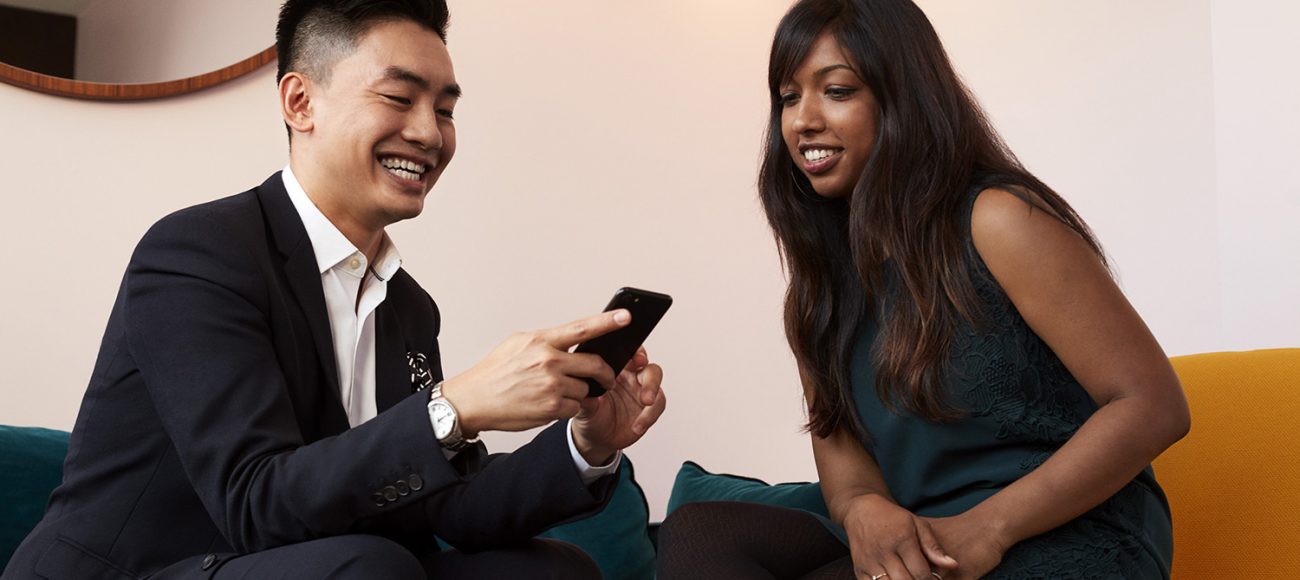 Fighting discrimination in the workplace
For L'Oréal, always eager to recruit the best profiles and increase diversity among its employees, the promotion and inclusion of people with disabilities is vitally important. Since 2015, L'Oréal has been an active member of the International Labour Organization's Global Business and Disability Network. This network of companies aims to share best practices on hiring and including employees with disabilities.  
For over 15 years, L'Oréal has also made gender equality in the workplace a priority. In 2019, L'Oréal made the Top 5 in the Equileap Ranking and Bloomberg Gender Equality Index, which both recognise the most advanced companies in terms of gender equality. They are seen as responsible investment benchmarks in companies that have accelerated their transitions towards gender equality. 
The Group has also been invited to serve as a member of the Advisory Council on Gender Equality during France's G7 presidency.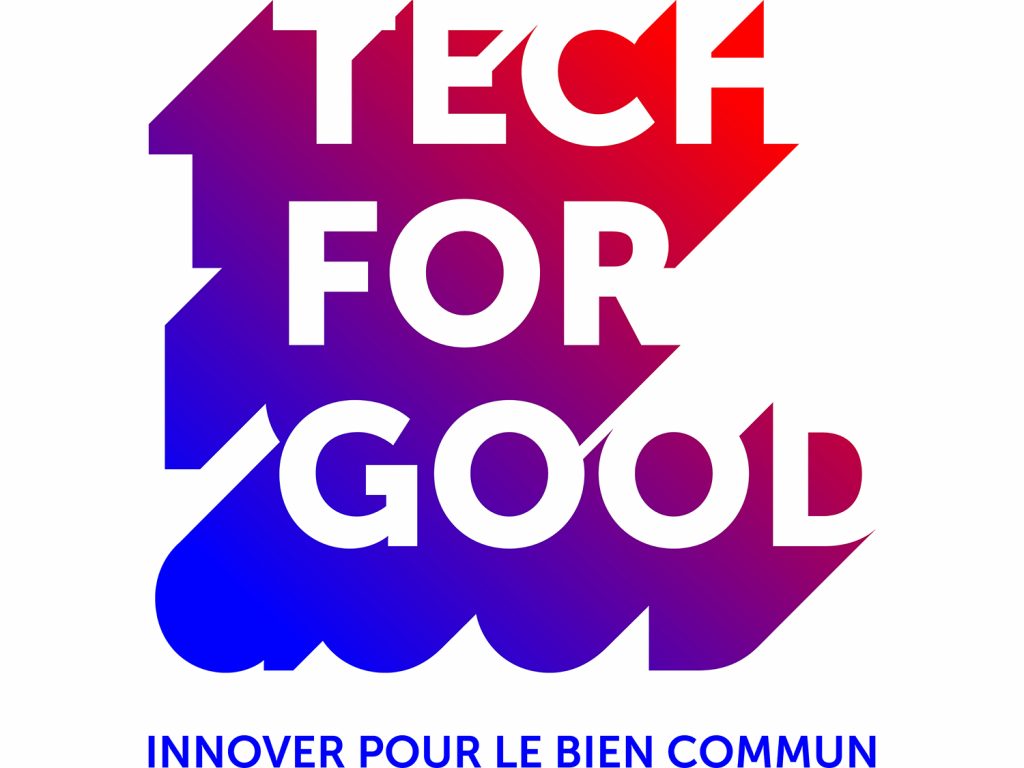 Executives committed to gender balance
The day before the opening of the VivaTech Conference in May 2019, the Tech for Good summit brought 80 companies together at France's presidential Elysée Palace. L'Oréal Chairman and CEO, Jean-Paul Agon, co-chaired the "Tech for Diversity" session, which aimed to promote a higher percentage of women in executive bodies in tech companies. The 20 executives who gathered for the session, which was also attended by Marlène Schiappa, Minister of State for Gender Equality and the Fight Against Discrimination, strengthened their commitments in terms of diversity – a proven performance catalyst. These companies made a commitment to use, in particular, new technologies to combat bias and the gender wage gap as well as to promote diversity and inclusion in recruitment, training and career development.
Global enthusiasm for skincare
Skincare is the most dynamic category in the market and at L'Oréal Luxe, which achieved 22% growth in 2019. Thanks to a portfolio of iconic and complementary brands, the Division offers a wide selection of exceptional products featuring the latest innovations.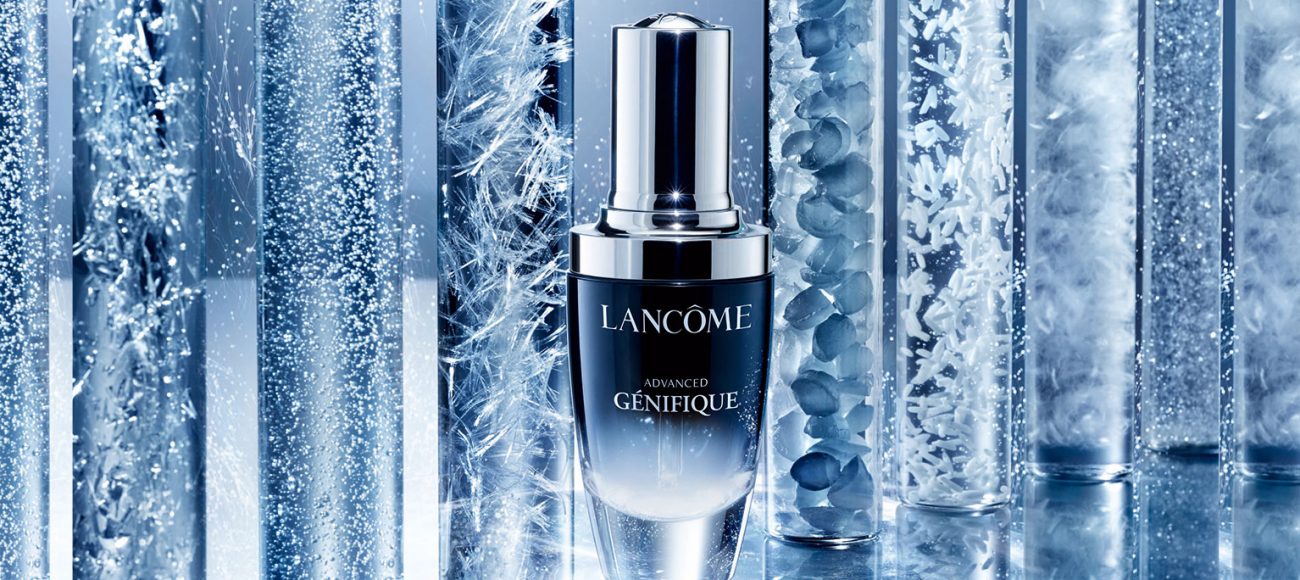 Innovation is the key to exceptional products
As a historic brand with recognised expertise in anti-ageing skincare, Lancôme relies on remarkable technological innovations developed by L'Oréal Research & Innovation. Once again this year, the brand's two longstanding pillars attracted many consumers. The new formula of its iconic Advanced Génifique serum – the product of research on the skin's microbiome – helps the skin to defend itself against external aggressions, so it can recover and repair damage. The Absolue range, another Lancôme pillar, benefits from an exclusive technology for extracting beneficial ingredients from roses.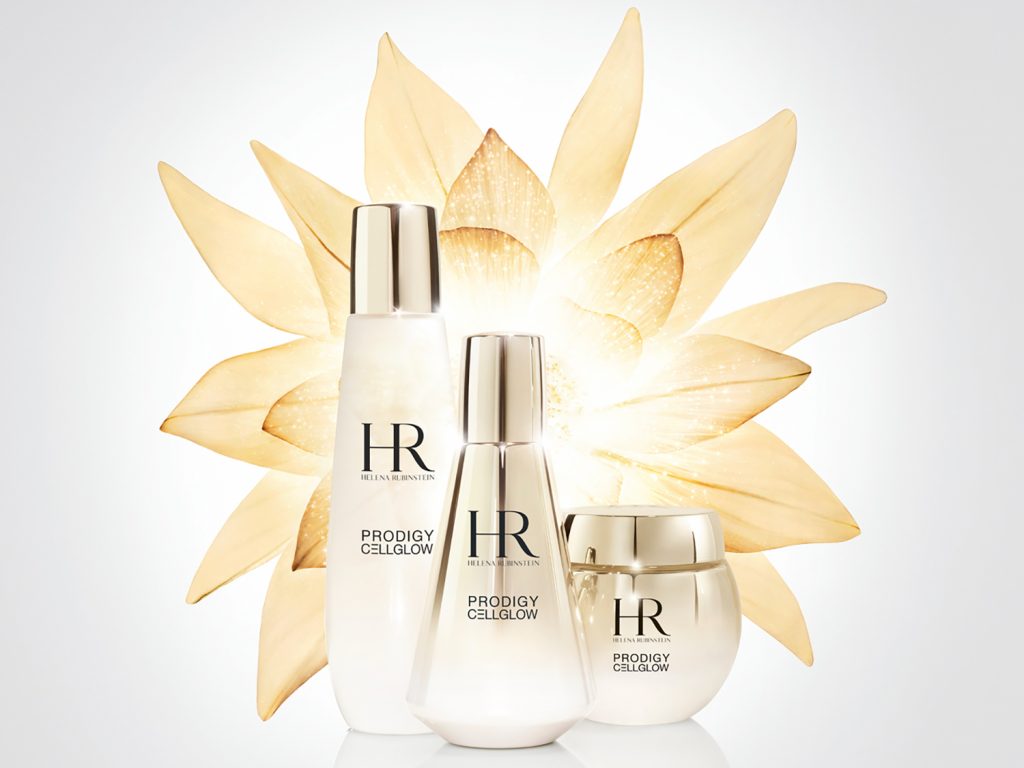 Helena Rubinstein – the Division's ultra-premium brand – offers products that take their inspiration from the most advanced fields of research, including stem cells. The brand's most recently launched range, Prodigy Cellglow, relies on the extraction of native cells from Edelweiss flowers, which have the remarkable ability to resist extreme conditions in the Swiss Alps. Thanks to these innovations, the brand's exclusive anti-ageing skincare products have met with exceptional success, particularly in Asia. As a result, the brand nearly doubled in size in 2019.
Skincare: apothecary style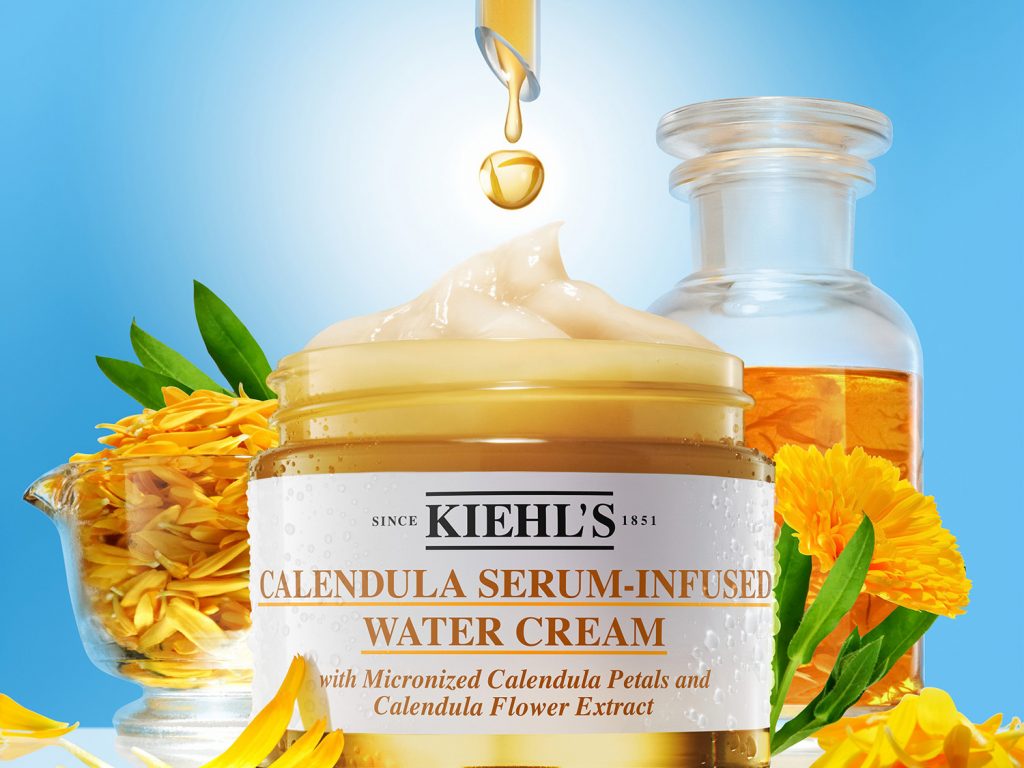 With roots in a traditional apothecary in New York's East Village, Kiehl's continues to attract consumers thanks to its natural ingredients, effective formulas and skincare expertise. The Calendula range confirmed its success with the launch of the Calendula Serum-Infused Water Cream. Each jar contains hundreds of micronised calendula petals to soothe discomfort. The brand's iconic products (such as the Powerful-Strength Line-Reducing Concentrate and Ultra Facial Cream) have become consumer must-haves. Highly personalised services – "skin diagnoses", customised advice in stores, the personalised Apothecary Preparations range, which evokes the charm of traditional pharmaceutical preparations, exclusive gifts, and special collaborations with artists – also contributed to the brand's success.
How do we achieve carbon neutrality?
As climate change becomes an increasingly tangible reality, the L'Oréal group is pursuing its transition to a low-carbon business model by reducing the emissions produced by its plants and distribution centres. The Group has also committed to achieving carbon neutrality for all its industrial premises, administrative offices and research centres by 2025.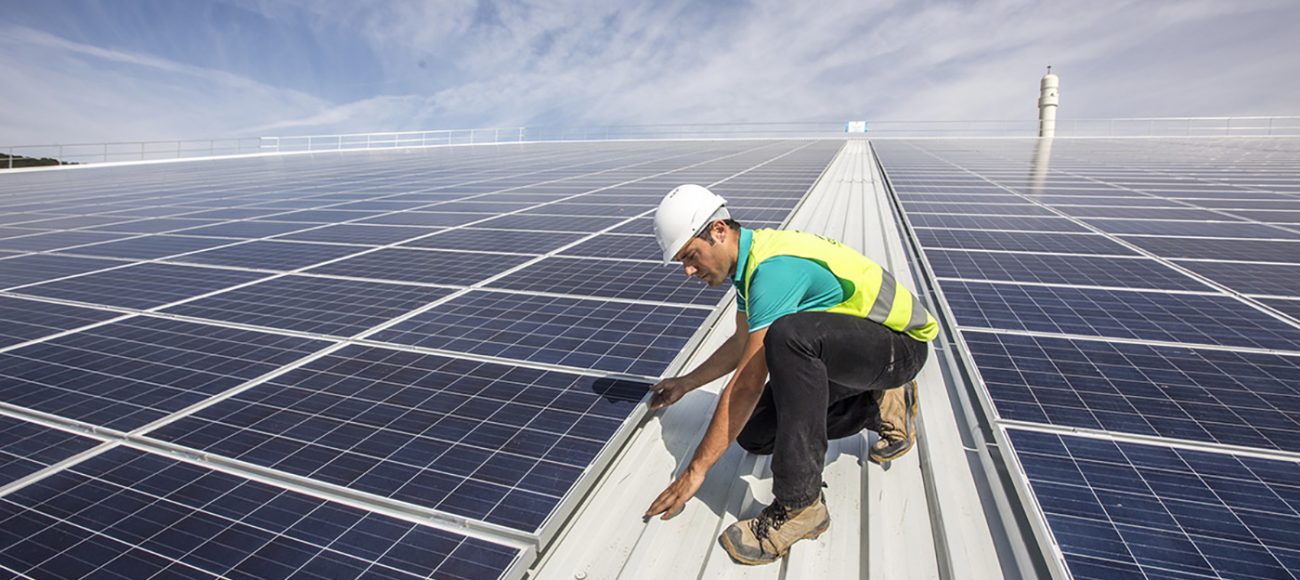 L'Oréal was one of the first companies to work with the CDP to reduce its greenhouse gas emissions and embark on a fundamental process of transformation to reduce its carbon footprint.
A global strategy for reducing CO2 emissions
The Group uses renewable energies and is improving its energy efficiency to reduce the greenhouse gas emissions produced by its plants and distribution centres. As a result, it has been able to reduce emissions by -78% compared with 2005, while production volumes have increased by +37% over the same period. These results show that it is possible to combine reducing environmental impact with economic growth. By the end of 2019, the number of sites that had achieved carbon neutrality was 51, including 14 plants.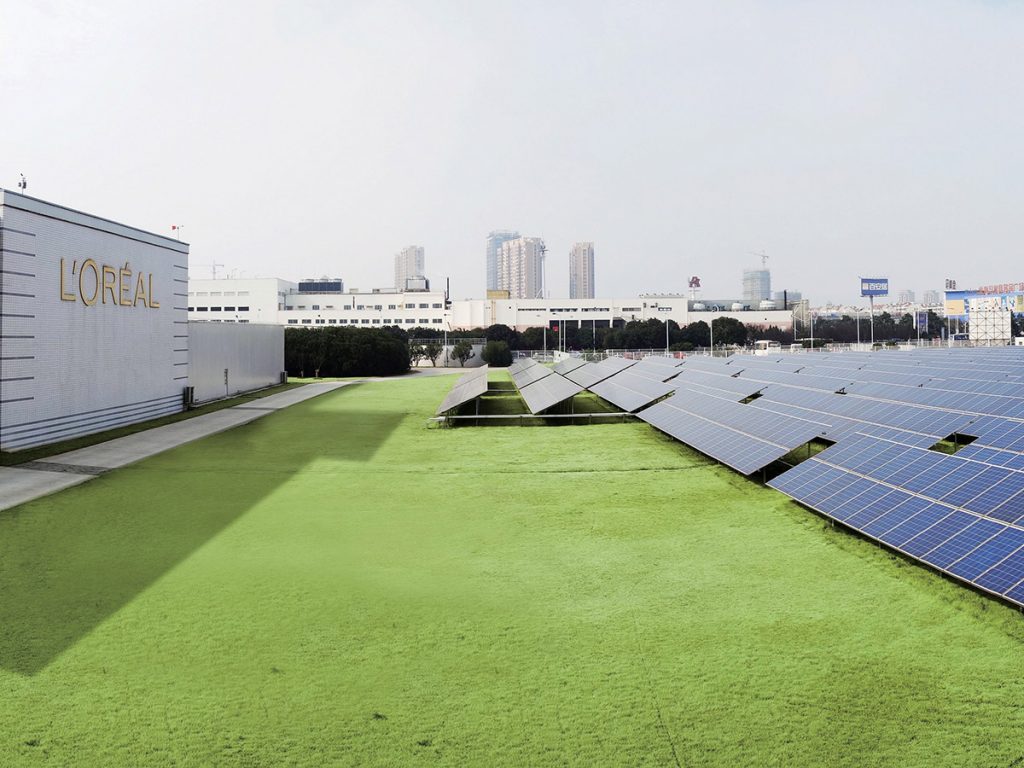 New commitments
In 2017, the Group adopted new commitments for 2030, approved by the Science Based Targets initiative: achieving carbon neutrality at all its sites by 2025 (production plants, administrative offices and research centres) and reducing carbon emissions in absolute terms for scopes 1, 2 and 3, (i.e. emissions that are produced directly by the Group as well as those generated indirectly, for example by the activities of its suppliers or the use of its products by consumers) by 25% by 2030, compared with 2016. These commitments are a first step towards the "net-zero carbon emissions" target supported by the Only our Future initiative of the United Nations Global Compact, of which L'Oréal is a member, to contribute to keeping the increase in the Earth's temperature below the +1.5°C threshold, as stipulated by scientific experts.
The Group's efforts have been recognised: in 2019, L'Oréal achieved an "A" score from the CDP for the seventh year running, for its commitment and actions to protect the climate. In addition, L'Oréal was once again named a Global Compact LEAD company in 2019, marking the highest level of commitment to the United Nations Global Compact, for its continued support of the UNGC and its 10 Principles for responsible businesses.
L'Oréal in Mainland China: the success story continues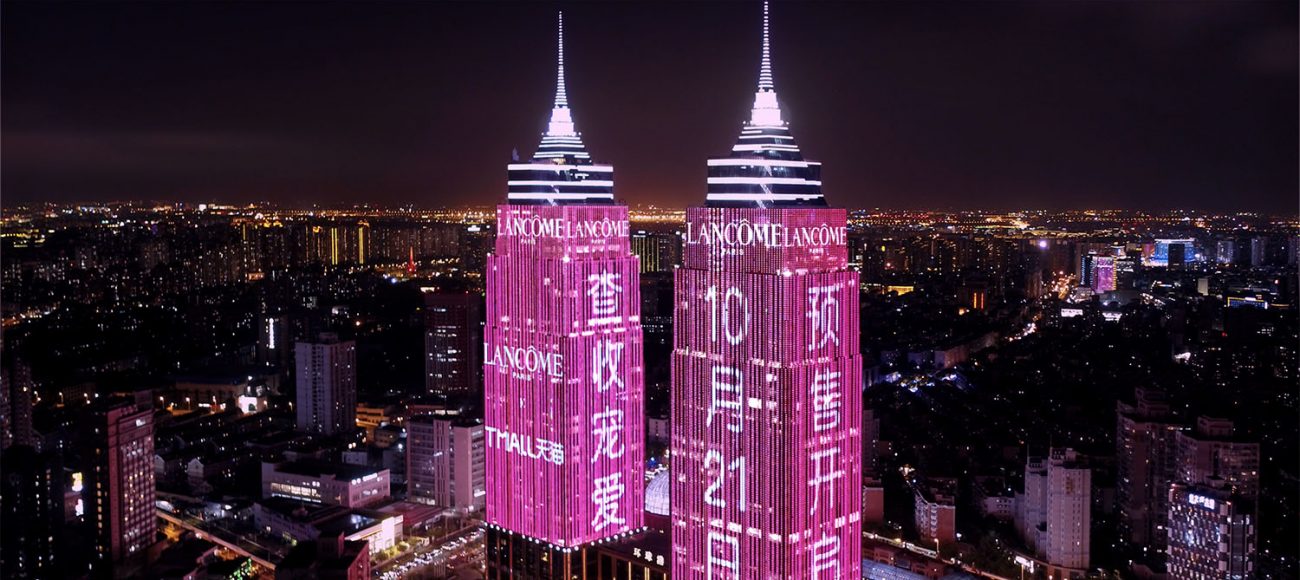 Year after year, the beauty market in China continues to grow , and L'Oréal had another exceptional year there in 2019, despite an overall slowdown in the Chinese economy. The market is benefiting from major shifts in demographics as well as emerging trends in cosmetics. It is a fast-changing environment where consumers' expectations are reaching new heights but L'Oréal continues to be the number one beauty group , and records China as its second biggest country in terms of sales.
Fabrice Megarbane, President L'Oréal China
Chinese consumption upgrades
L'Oréal provides beauty for over 100 million people in China and has seen an expansion in the middle to upper classes as well as Millennials   over the past few years. However, new consumption types are also on the rise offering new prospects for L'Oréal. Firstly, a new, younger generation of consumers is emerging, who are seeking exceptionally high quality products, which have a positive social impact, and premiumisation. The Group's brands are therefore required to respond to these needs by adapting their offering of products and services. Secondly, the rise of China's lower-tier cities is creating a growing consumer landscape thanks to the rise in household incomes and consequently consumer spending in cosmetics products. Lastly, Chinese consumers' daily cosmetics routines are becoming more sophisticated leading to an increase in the demand for high-performance skincare products and more personalisation, and the makeup category is also benefiting from this consumption upgrade.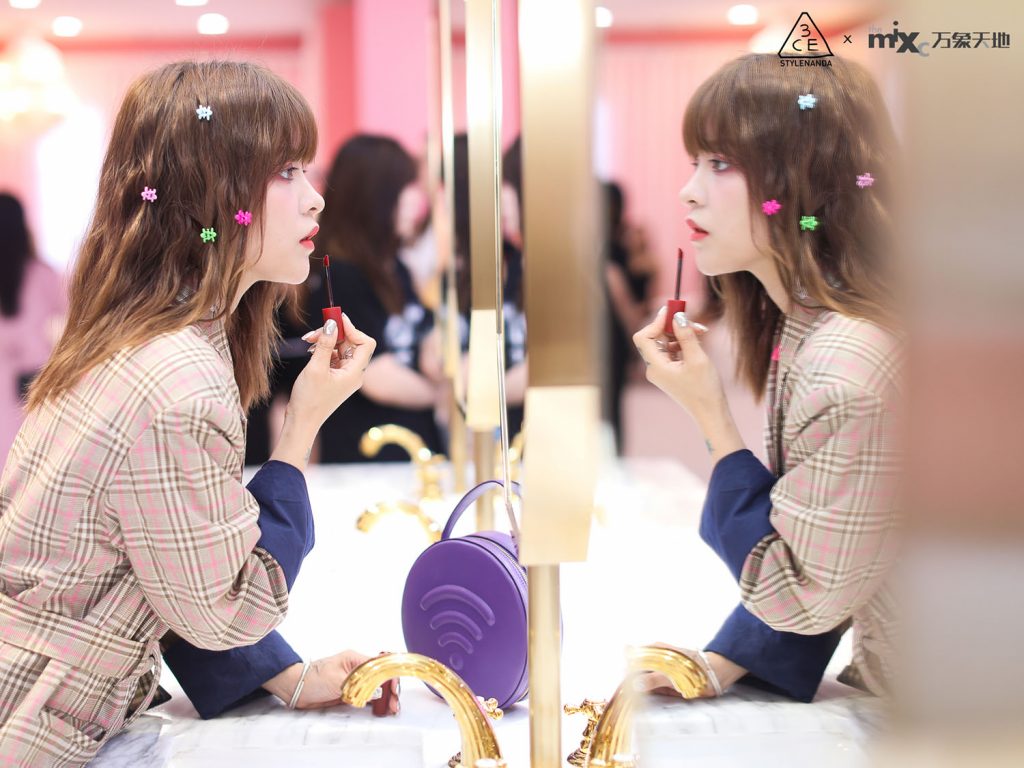 Brand equity, the key to success
2019 was a very successful year for L'Oréal in China, which confirmed its leadership of the Chinese beauty market. The Group has a powerful portfolio of 23 brands covering all categories to meet the aspirations of Chinese consumers. L'Oréal Paris, the number one beauty brand, is building on its brand equity and thanks to data and consumer insight, in respect of privacy and the use of personal data, new products are being created based on consumers' desires and aspirations. In the skincare category, the brand launched Eye Cream for Face, which was created, manufactured, and distributed in China for Chinese consumers. A partnership between Tmall and L'Oréal China led to the co-creation with consumers of the anti-aging Midnight cream under the L'Oréal Paris brand, which was also very successful during Singles' Day, the world's largest 24h retail and e-commerce festival. This year, L'Oréal Paris became the top selling beauty brand on Tmall. The teams achieved this amazing goal by creating new retail experiences through storytelling, blurring the online and offline with, for example, pop-up stores, augmented reality try-ons, and live streaming by beauty advisors that all generated a lot of excitement.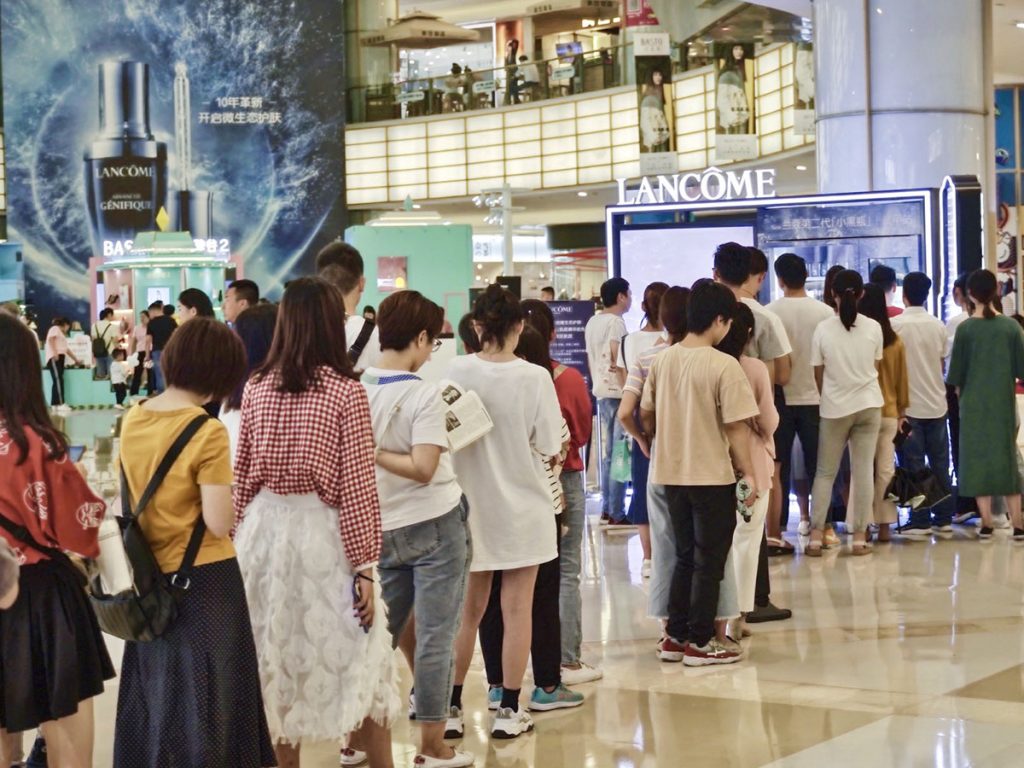 No.1
L'Oréal Paris No.1 beauty brand in China
Eileen Zong, Brand General Manager, L'Oréal Paris, L'Oréal China, is passionate about how the brand is building a closer relationship with consumers. Listen to her talk about co-creation, innovation and new ways of interaction.
Inspiration from abroad
Makeup was also one of the Group's star categories in China. Among consumers, there is a current obsession for brands and fashion styles from overseas. Thanks to L'Oréal's strong portfolio, the Group is able to address these trends through the distribution of international makeup brands such as 3CE by Stylenanda from South Korea, Shu Uemura from Japan, and the American-inspired Maybelline New York, not forgetting the big European brands, Giorgio Armani and Yves Saint Laurent, which continue to be a great source of inspiration from abroad.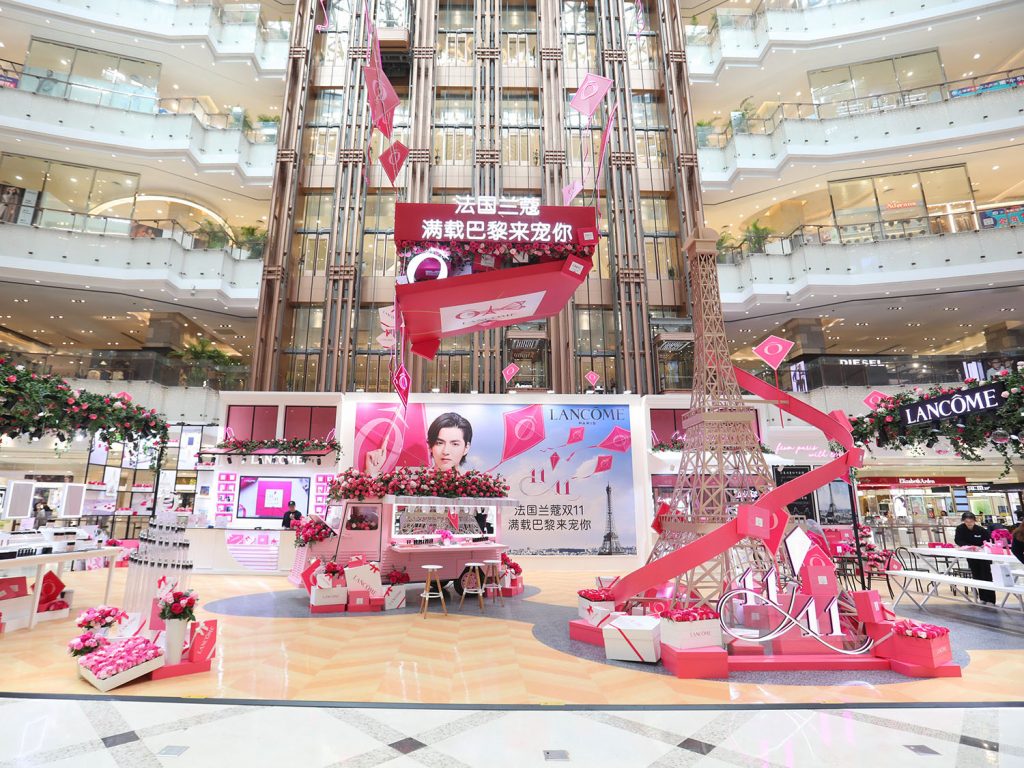 No.1
Lancôme once again No.1 selective beauty brand in China
The phygital era
Chinese consumers are living in a world of both physical and digital touchpoints in their consumption journey. Their desire is to have more personalisation, more services and an experience that goes beyond the product. Combining beauty and tech has brought about services enhanced by artificial intelligence thanks mainly to the introduction of the Group's ModiFace try-on technology. With this technology, consumers can try a new hair colour or a new lipstick live on their phone just as if they are trying the real product in a hairdressers or store. L'Oréal launched its first 3D augmented reality makeup try-on with Giorgio Armani on the social media platform WeChat.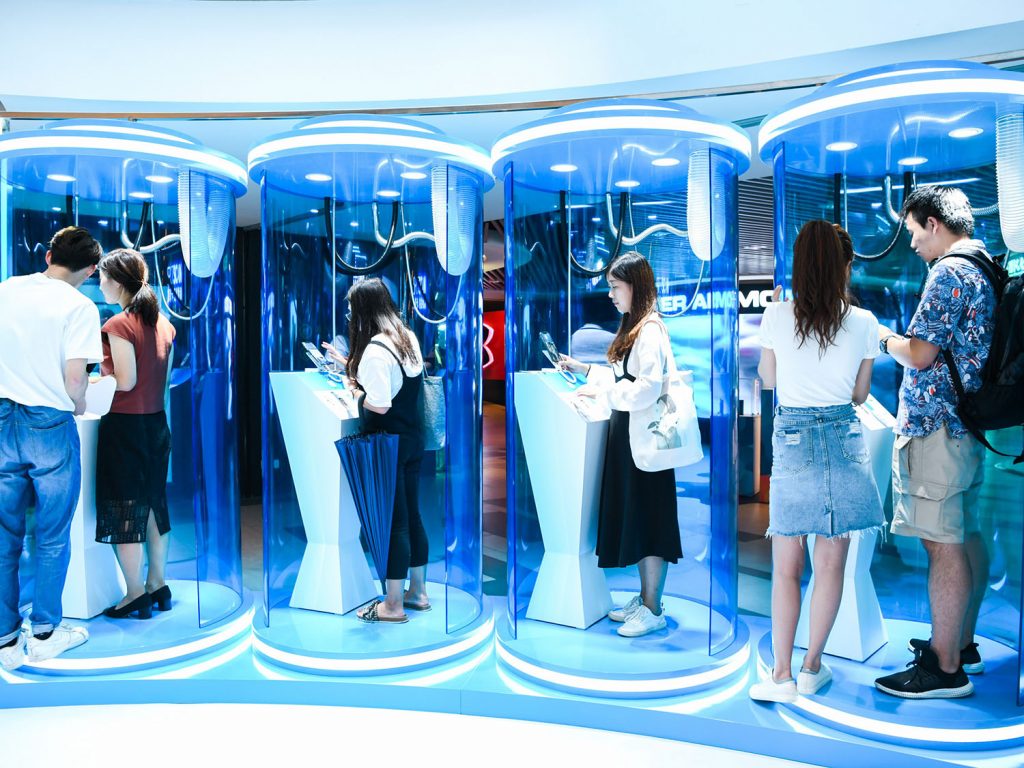 Sebastian Xing, Brand General Manager, Yves Saint Laurent, L'Oréal China, explains how the brand is using new beauty technologies to enhance the consumer journey.
Another milestone in the application of artificial intelligence was made through the partnership between L'Oréal and the Alibaba Group who jointly announced at Paris' Viva Technology exhibition, La Roche-Posay's Effaclar Spotscan, the world's first mobile testing application targeting acne. Consumers are provided with a personalised skin analysis and diagnosis powered by artificial intelligence and are then advised on the best skin routine with product suggestions and tips.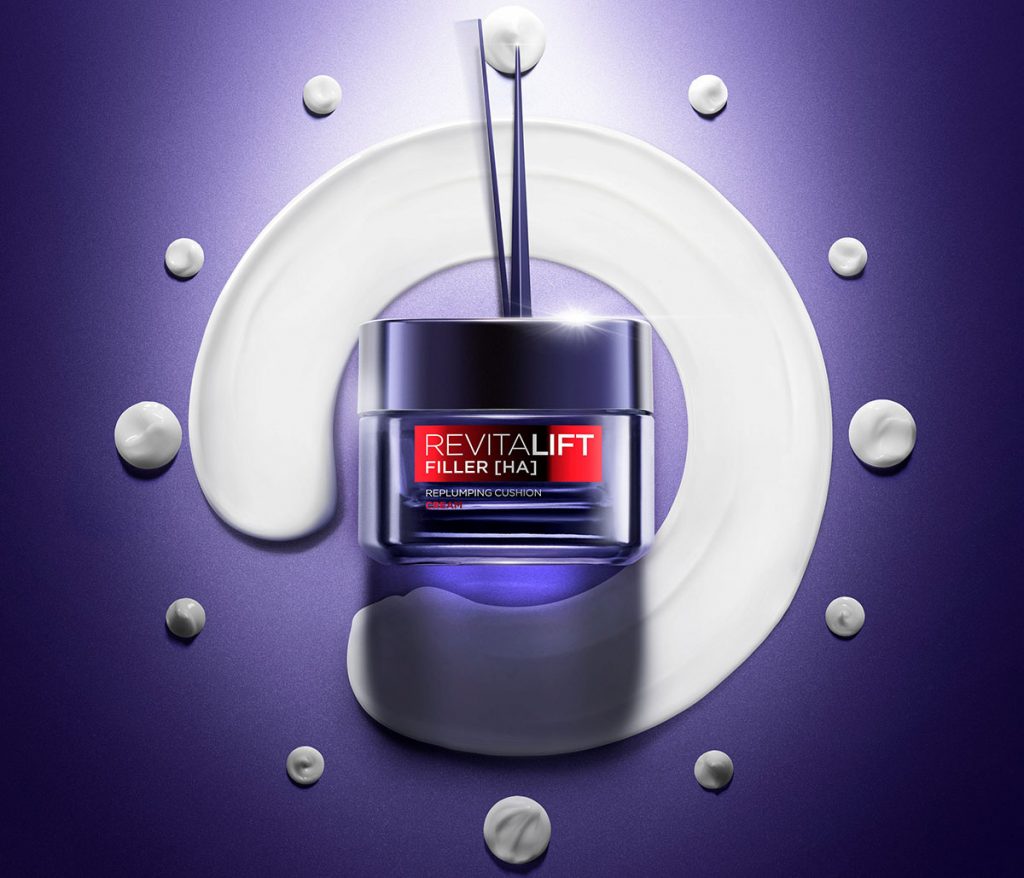 On the international stage
In 2019, L'Oréal had the honour of hosting one of the most important booths at the China International Import Expo on the theme of "Beauty for All". The Group demonstrated to China and the world the best of beauty through product innovation and cutting-edge technology. Custom D.O.S.E. personalised skincare made its début in China, Kérastase presented its Scalp Hair Multi-Functional Intelligent Detection application, as well as La Roche-Posay's Effaclar Spotscan app. Big data was also on show thanks to the presentation of Deep Vision, an augmented reality consumer insight tool which helps track the latest trends from social media. During the exhibition, a special green area dedicated to the "Sharing Beauty With All" sustainable development programme illustrated L'Oréal China's best practices such as the Green Parcel Project and carbon neutral actions.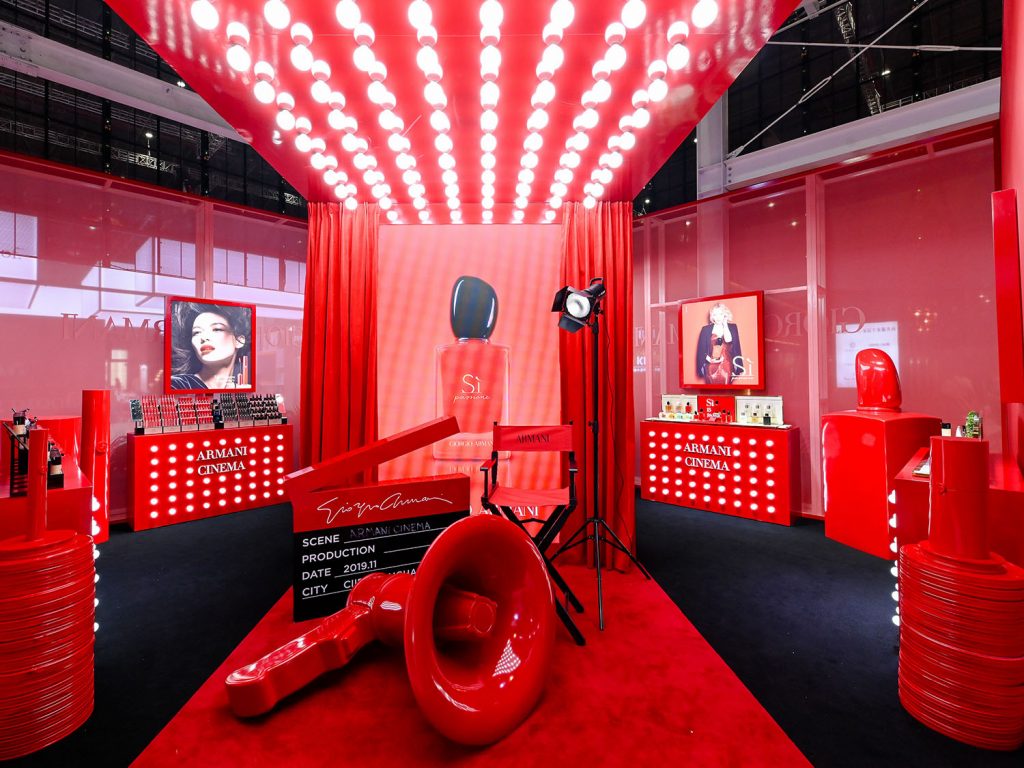 L'Oréal in China was awarded the Grand ONE Business Award at Alibaba Group's ONE Business Conference, the highest recognition for digital transformation across all industries of the Alibaba Group. The award recognises L'Oréal's digital pioneering, underpinned by consumer-centricity in new marketing, new retail, data and artificial intelligence as well as digital talent, culture and organisation.
Reaching sustainability goals
In a challenging worldwide context facing multiple climate uncertainties, L'Oréal has always been a pioneer in China on sustainable development issues and is very proud of its carbon neutral achievements. In June 2019, once the plant in Suzhou became carbon-neutral, China was L'Oréal's first country to achieve carbon-neutrality across all its sites, including plants, distribution centres, research and innovation centres and offices.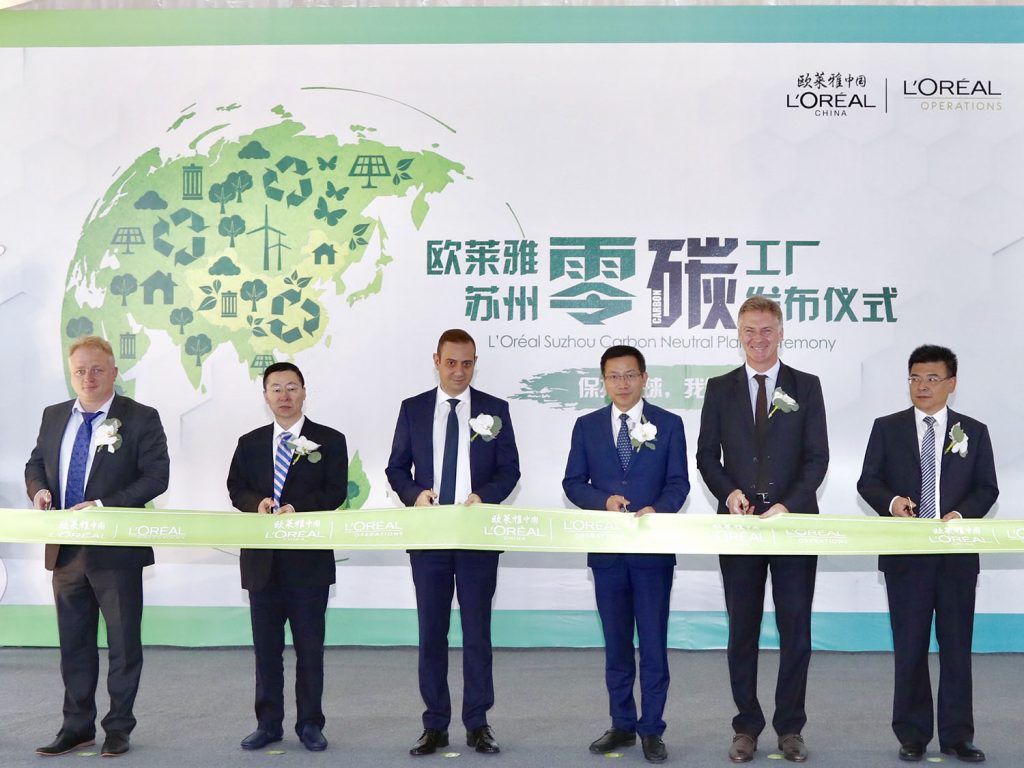 Also, in line with L'Oréal's sustainability programme "Sharing Beauty With All", L'Oréal and e-commerce Group Alibaba have created the Green Parcel Project for e-commerce delivery. Packaging materials made of 100% sustainable paper and 100% recyclable box fill have been used for around 10 million parcels delivered to Chinese consumers. In 2019, the initiative was successfully implemented in other markets across the Asia Pacific Zone. Another example of how L'Oréal in China is having an impact on the way business is done worldwide.
Travel Retail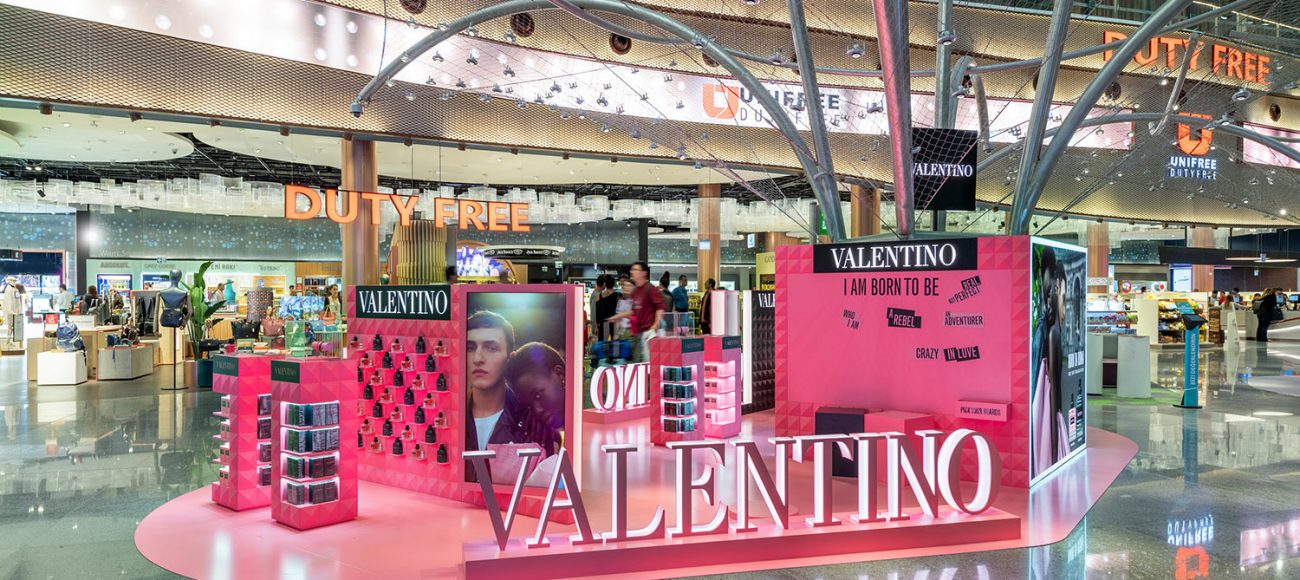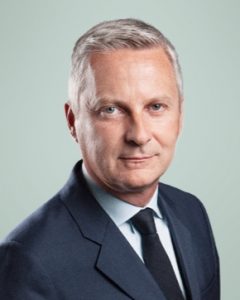 With 42 years of experience, L'Oréal Travel Retail is the historic market leader in the beauty segment of the travel market , which has become the Group's "sixth continent". This powerful growth driver recorded significant growth again this year at +25.3% , thanks to the rise in air traffic and the growing number of global shoppers .
Vincent Boinay
L'Oréal Travel Retail Managing Director
Bringing beauty to all travellers
With its unique portfolio of 28 brands – including luxury products and more affordable brands, dermocosmetics and even haircare – available through the Travel Retail market, L'Oréal makes beauty accessible to all travellers worldwide. Lancôme, Giorgio Armani, Kiehl's, L'Oréal Paris, La Roche-Posay, Kérastase and more, L'Oréal has adapted its offering to suit the new traveller profile created by the democratisation of travel. Chinese travellers, Millennials  , the middle classes and passengers on low-cost airlines now significantly outnumber business travellers.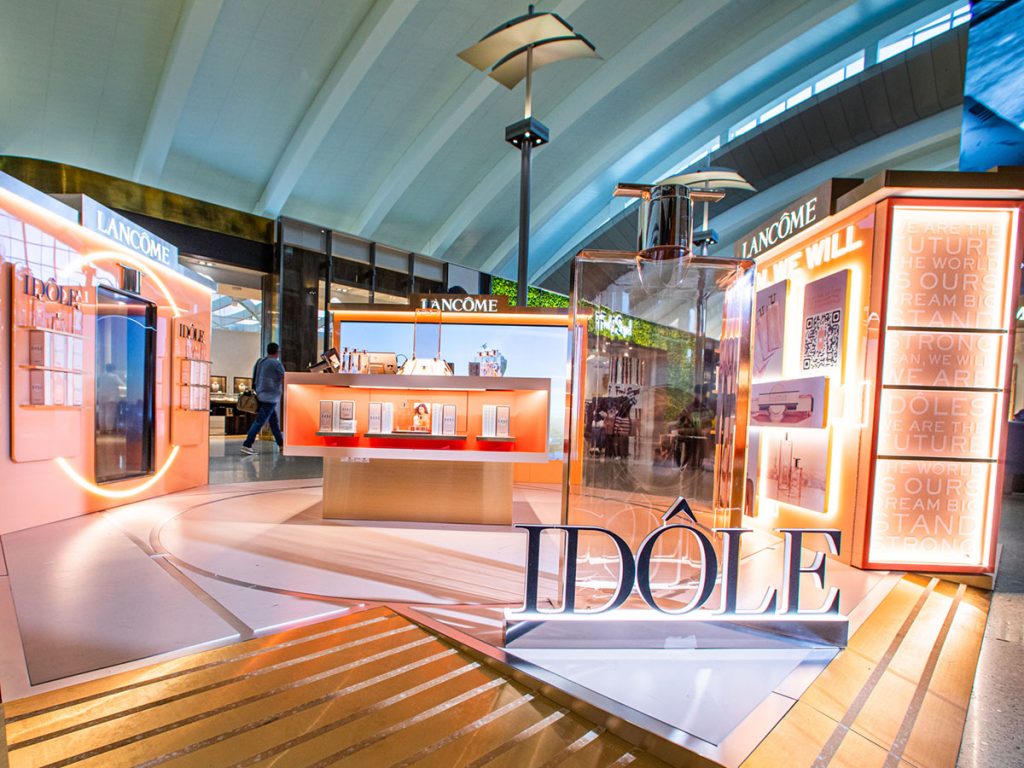 Discover "Beauty for all travellers"
The number of Chinese international travellers doubled from 2013 to 2019  , making them the largest group of global shoppers  . The shopping experience at the Haitang Bay Duty-Free Shopping Complex – the largest duty-free shopping centre in the world, located on Hainan Island in China – is a testament to the enthusiasm of these traveller-consumers. For example, the Biotherm shop there encourages travellers to turn their travel time into precious self-care time. And the pop-up Armani Box store, inspired by the world of cinema, invites shoppers to enjoy an interactive experience: virtual makeup try-ons complete with the chance to publish the results on social networks, or personalised video takes for those who want to try their hand at acting!
The rising number of leisure trips has led to heightened expectations for the shopping experience, which must be exceptional in order to live up to the fun and relaxing adventure it is a part of. L'Oréal aims to give all its consumers a unique beauty experience thanks to high-quality products and innovative services such as "retailtainment"  , personalisation and virtual beauty trials.
No. 1
L'Oréal is the beauty market leader in Travel Retail
Travel Retail: conquering new territories
L'Oréal Travel Retail is taking full advantage of the increase in global air traffic, which now totals 3.7 billion passengers  .
The travel market has extended to include new territories such as India, Turkey, Africa and South-East Asia. Growing airports in cities like Istanbul, Abu Dhabi, LaGuardia in New York and Beijing offer the perfect environment to promote L'Oréal brands. In addition to these airport shopping areas, downtown duty-free shops have also been incredibly successful with tourists.
The travel market is a key showcase for the Group's brands worldwide, as well as a strategic channel for winning over consumers and a new way to secure their loyalty and offer them unique experiences.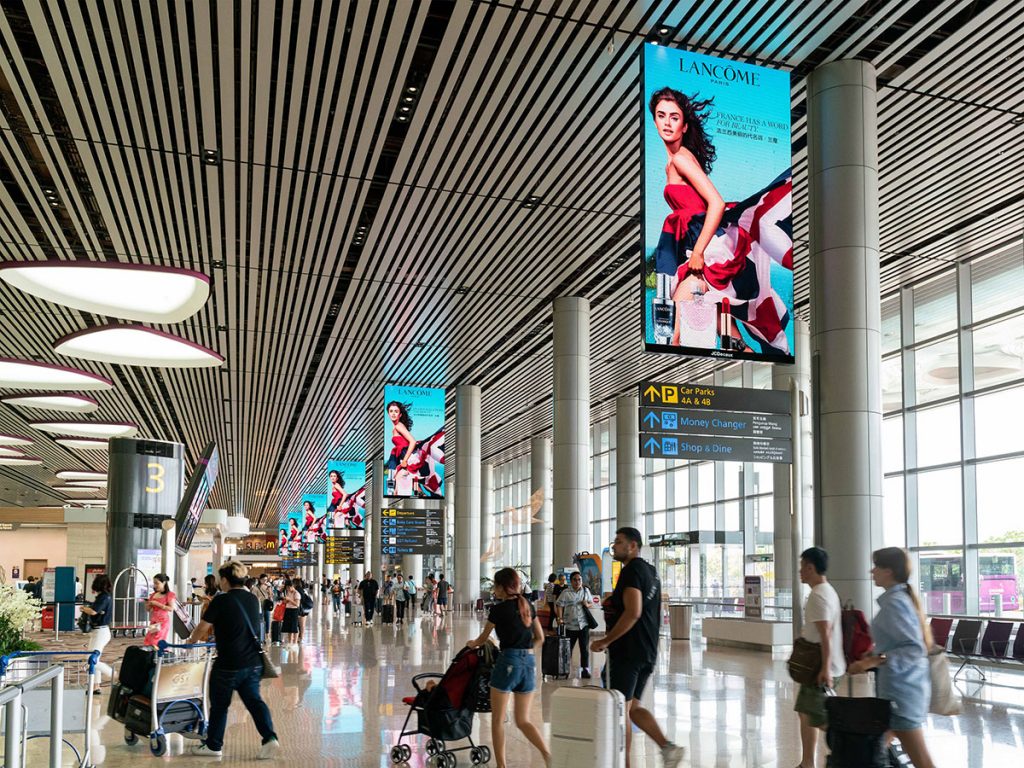 <h3>Responsible beauty commitments</h3>
L'Oréal Travel Retail is committed to responsible beauty, in line with the Group's sustainable development programme "Sharing Beauty With All". In terms of packaging, 100% of the cardboard used to package exclusive Travel Retail products is FSC and PECF certified. In 2019, the channel reduced cardboard use by 33 tonnes and plastic use by 5.8 tonnes, thanks in particular to new packaging for miniature perfume bottles. Moreover, 90% of the materials and display furniture used at the Tax Free World Exhibition were reused or recycled.
L'Oréal Travel Retail also supports efforts to achieve carbon neutrality by offsetting 100% of emissions from employee business trips through agroforestry, reforestation and environmental protection initiatives. Finally, to ensure its suppliers are on board, social audits are conducted to assess the social and environmental performance of each strategic suppliers.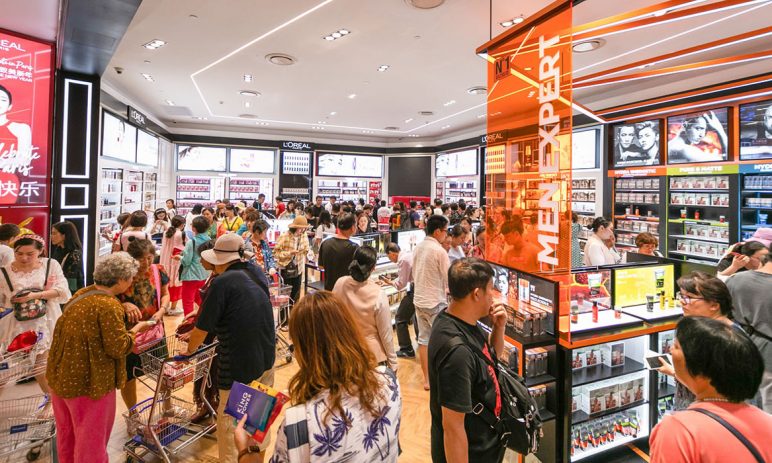 Thailand
L'Oréal Paris showcased in Bangkok
Beautiful in Bangkok: the L'Oréal Paris flagship store at King Power Downtown II  has been fully renovated and is now the largest L'Oréal Paris shop in the Travel Retail channel worldwide. The new concept focuses on reinventing the purchasing experience to make it unique and exclusive and incite travellers to learn more about the brand's "affordable luxury" products for both men and women. The 110-square-metre space now features three separate areas: the L'Oréal Paris makeup boutique (a first in the Asia Pacific Zone for Travel Retail), the Revitalift Classic Red Carpet area, and a space devoted to men's products.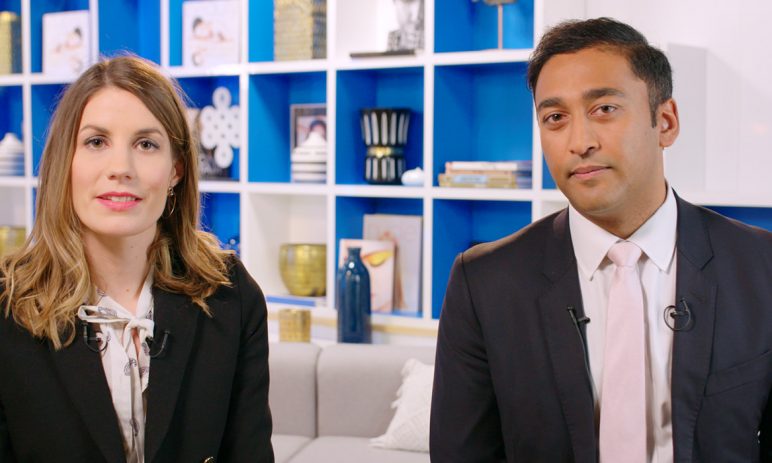 Wake up in Hong Kong and go to bed in Miami!
What is it like to work all over the world or all over Europe, with several cultures, countries and nationalities, and to feel connected to the world every day? Sylvia Tournery, Travel Retail Worldwide Zone, Brand Director Lancôme, and Shreshta Jana, General Manager Lancôme and Kiehl's, Travel Retail Europe, Middle East, Africa and India, share their day-to-day experiences working for L'Oréal Travel Retail.
Human Rights: a key issue
As a responsible company, L'Oréal is committed to respecting internationally recognised Human Rights and to be proactive on the subject.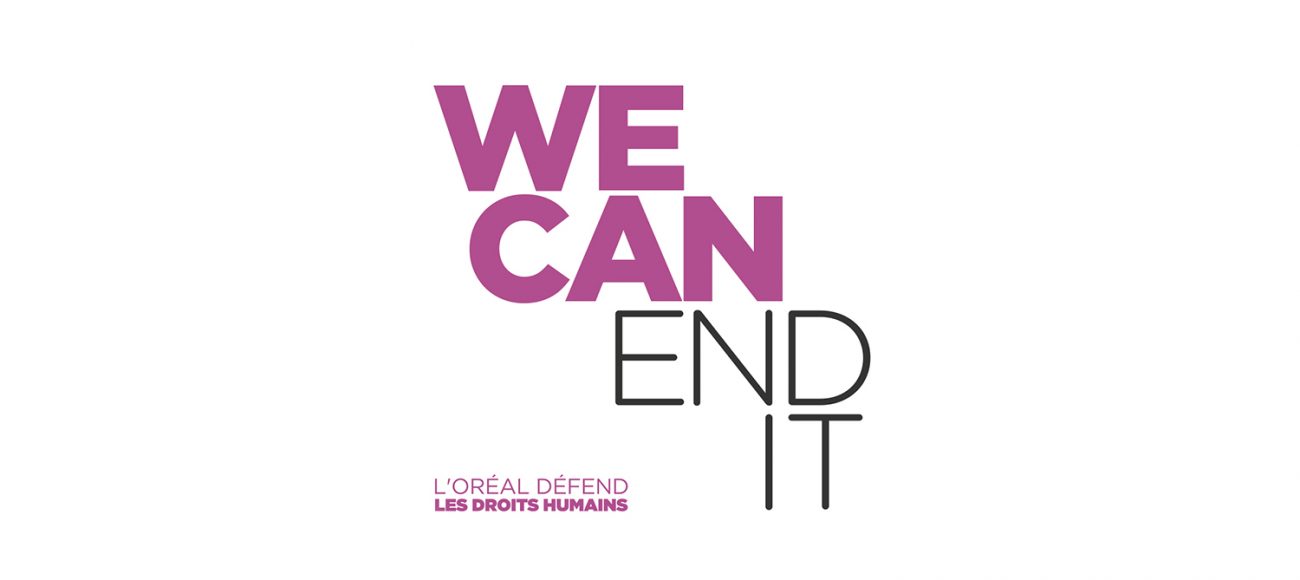 As the topic of Human Rights becomes increasingly important for the Group and all its stakeholders, L'Oréal has set itself a twofold commitment: to respect Human Rights throughout the value chain, and to amplify as much as possible the Group's positive impact.
Partnerships for enhanced expertise
In 2019, L'Oréal signed a partnership with the Danish Institute for Human Rights (DIHR), the independent national Human Rights institution of Denmark, which has a 20-year track record of working with multinational companies on all aspects of human rights due diligence. The DIHR completed a gap analysis to identify areas for improvement in L'Oréal's Human Rights programme. The aim is to draw from the DIHR's widely recognised expertise and insight to strengthen the Group's initiative.
L'Oréal also works with the Fair Wage Network . This NGO will provide the Group with a comprehensive and up-to-date database that can be used to define, build and deploy a living wage strategy throughout its operations, for employees of L'Oréal and its suppliers. Ensuring a living wage means providing workers and their dependents with sufficient revenue for food, housing and basic needs, regardless of the country where they work.
"We can end it": putting a stop to human rights violations
On the occasion of the United Nations' International Human Rights Day on 10 December, L'Oréal kicked-off an important Group-wide communication campaign on Human Rights. The aim was to raise awareness among employees about Human Rights at work and to make the link with L'Oréal's long-standing commitments and concrete, transversal initiatives in the field.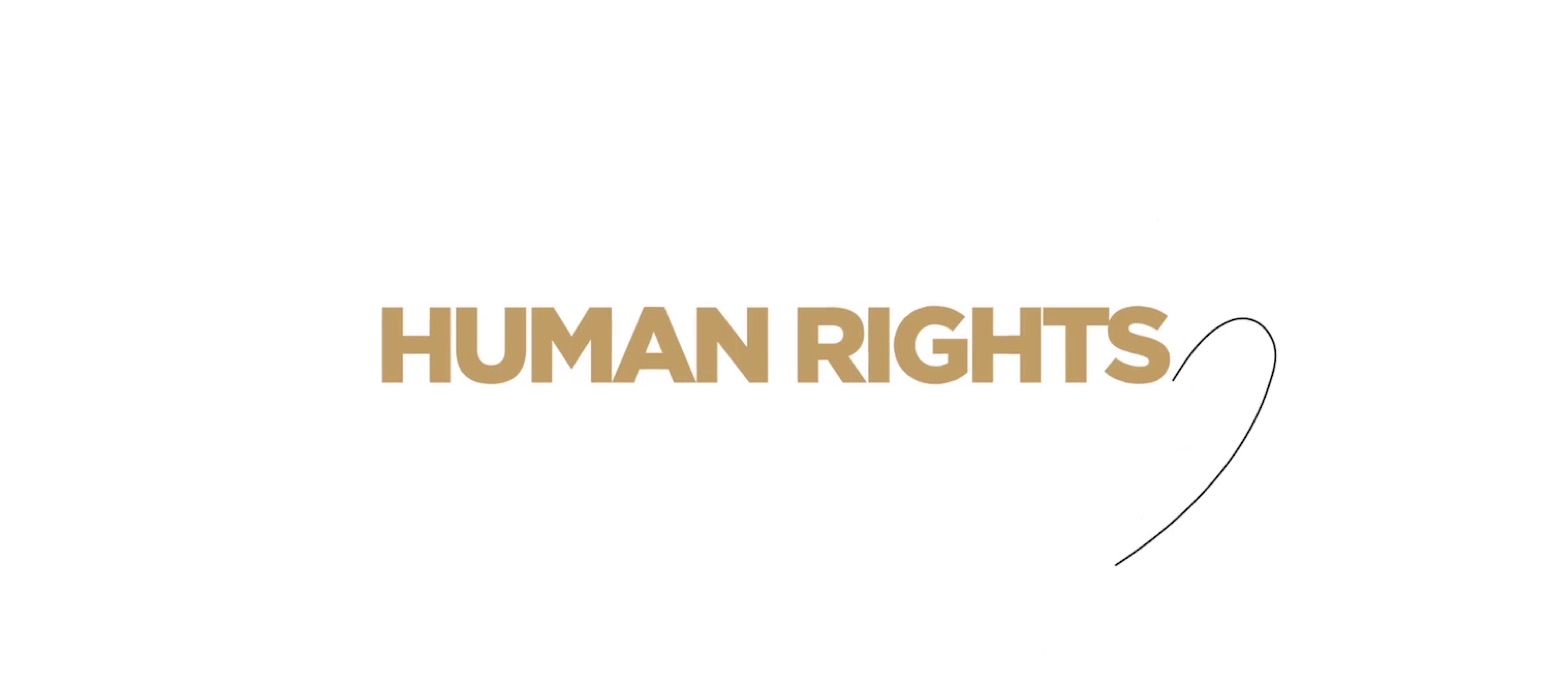 The campaign's key message – "We Can End It" – reflects the aspiration and the feasibility of working all together, from the community of L'Oréal employees to all of humankind, to help put an end to Human Rights violations.
Jean-Paul Agon, Chairman and CEO of L'Oréal, and Emmanuel Lulin, Group Chief Ethics Officer and President of the Human Rights Committee, launched the campaign with a message to all employees worldwide.
When artificial intelligence teams up with e-commerce
E-commerce continues to assert itself as a powerful growth driver. It owes its success to two factors: the accessibility of products even in remote areas and a range of services based on augmented reality and artificial intelligence.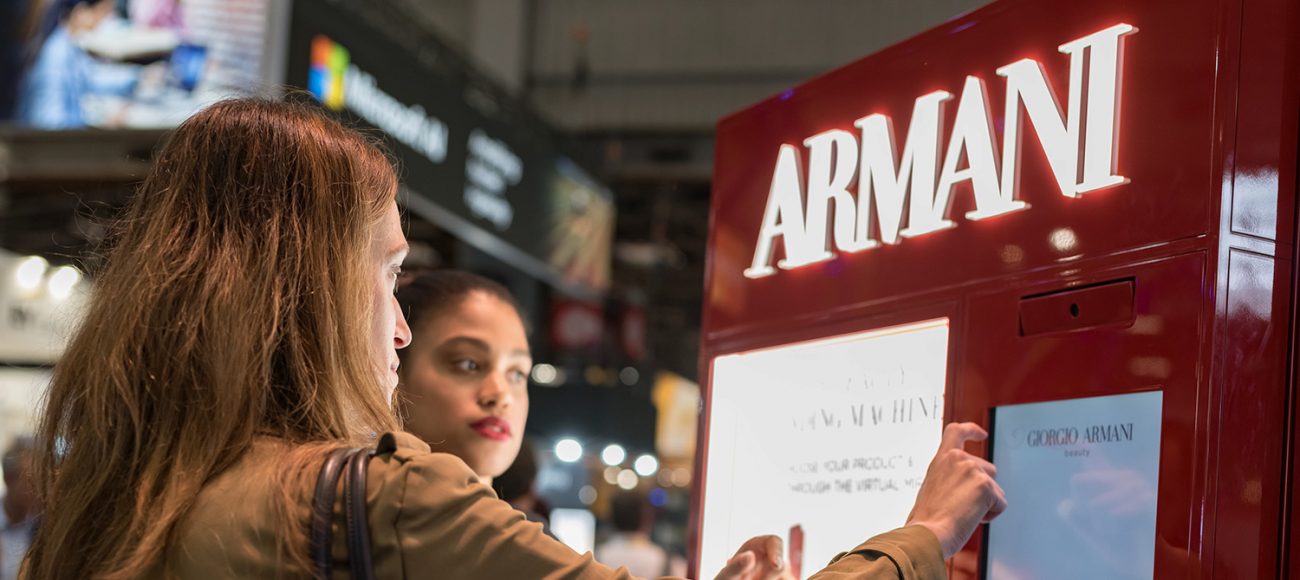 Making beauty even more personalised and accessible
As e-commerce platforms grow in number and diversity, L'Oréal's offer is tailored ever more precisely to the user's profile and country, winning over more and more consumers. As the first beauty Group to sell on Tmall in China in 2010, L'Oréal achieves record online sales every year on 11/11, or Singles' Day, a day of celebration when brands and e-commerce sites offer exceptional experiences.
E-commerce makes L'Oréal brands accessible to the widest possible audience, particularly in emerging markets like India and Indonesia, as well as in remote and undeveloped areas where there are few sales outlets. Apart from China, emerging countries such as India and Indonesia are seeing the highest growth rates in the Group.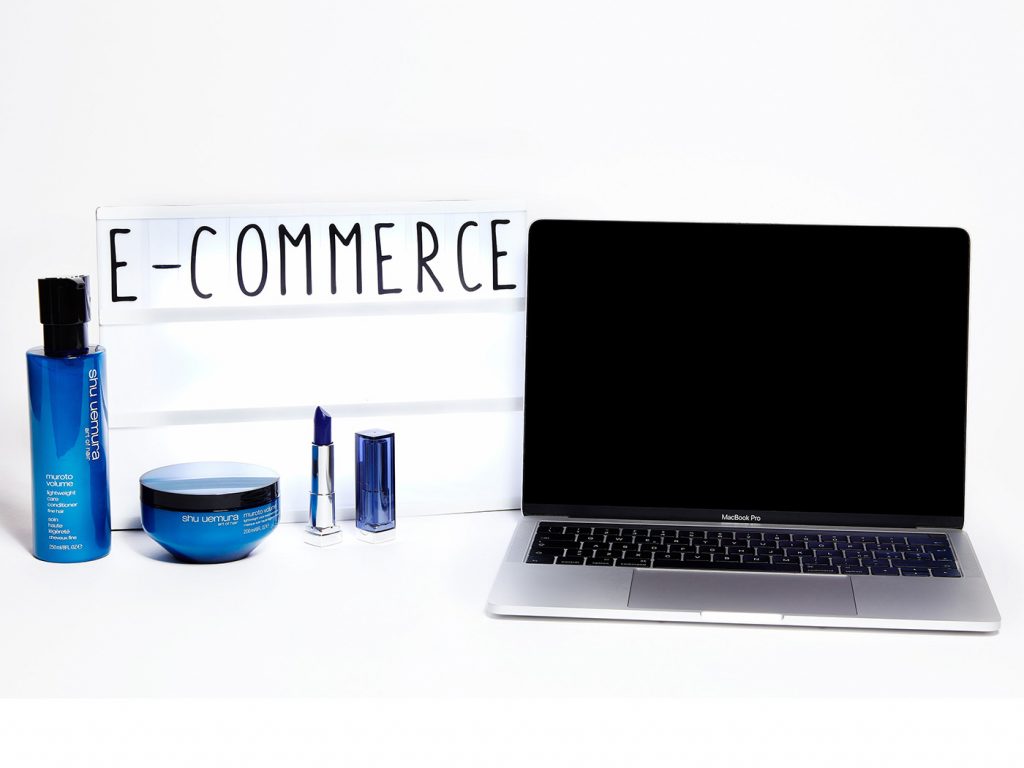 Services augmented by new technologies
What sets L'Oréal's e-commerce platforms apart is undeniably the services provided. Take for example ModiFace, a leading augmented reality and artificial intelligence company that L'Oréal acquired in 2018. Thanks to ModiFace technology, users can try on makeup, hair colour products and have beauty consultations and skin diagnoses online. In 2019, Vichy carried out more than 650,000 skin "diagnoses", enabling the brand to build up a detailed picture of its consumers worldwide, their skin issues and their favourite products, which are now a precious source of marketing and research intelligence. L'Oréal has linked up with Facebook, Instagram, YouTube, Snapchat, WeChat and Tmall, the world's most popular digital platforms, enabling users to virtually try on makeup and hair colours using ModiFace.
Digital services offer huge potential and have a major impact in consumer retail because they allow consumers to try on products and obtain personalised advice before buying. For example, Garnier teamed up with Google Lens and ModiFace to enable customers visiting 500 Walmart stores in the United States to scan hair colour packaging with their phones and try on the colour directly in augmented reality. The Group's brands offer more than 20 digital services via mobile apps, websites, social media and tablets in-store.