A big year for fragrances
With a growing global market , fragrances are the very essence of Luxury. Despite intense competition, the Division's brands performed very well, securing several major successes, and strengthened their appeal for consumers of all generations.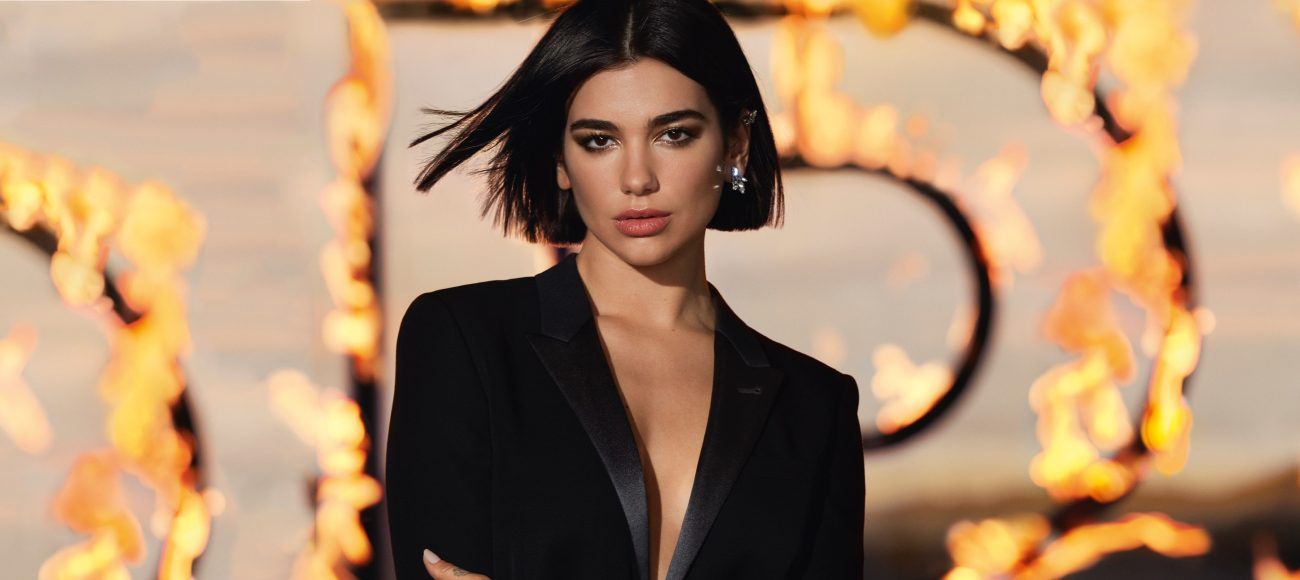 Stand-out new products…
With the launch of three new fragrances by Lancôme, Yves Saint Laurent and Valentino, L'Oréal Luxe is present on all fronts.
Idôle, the new women's fragrance by Lancôme, is a delicate blend of rose, jasmine and chypre. It has been a major success with Millennials  and is the 7th most sold fragrance in Europe  . Its incredibly delicate and refillable bottle was designed to be slipped into a case, like a smartphone. The third ingredient in this winning recipe is American actress, singer and producer Zendaya Coleman.
Libre by Yves Saint Laurent – a sensual perfume with androgynous inspirations, featuring lavender, fougère and orange blossom – was also met with great enthusiasm. Its bottle, adorned with golden chains and an asymmetrical lacquered black cap, evokes a strong, bold woman like the fragrance's spokeswoman, pop singer Dua Lipa. The perfume is already No. 6 in Europe  .
Just one year after its acquisition by L'Oréal, Valentino has taken its first steps with the launch of a fragrance duo. Born in Roma Donna combines modernity and elegance with oriental floral notes, while the male version, Uomo, stands out thanks to its rich vetiver scent. The bottle features the iconic stud motif inspired by the architecture of Rome – the signature of Valentino Couture.

…And continued successes
At the same time, L'Oréal Luxe confirmed the success of its longstanding pillars. In women's fragrances, the success of the extraordinary trio – La Vie est Belle by Lancôme, Sì by Giorgio Armani and Black Opium by Yves Saint Laurent – is as robust as ever. Launched in 2012, the iconic Lancôme fragrance is still among the Top 3  bestsellers worldwide. L'Oréal Luxe maintained its position in men's fragrances as well, with Acqua di Giò and Code by Giorgio Armani, and Y by Yves Saint Laurent.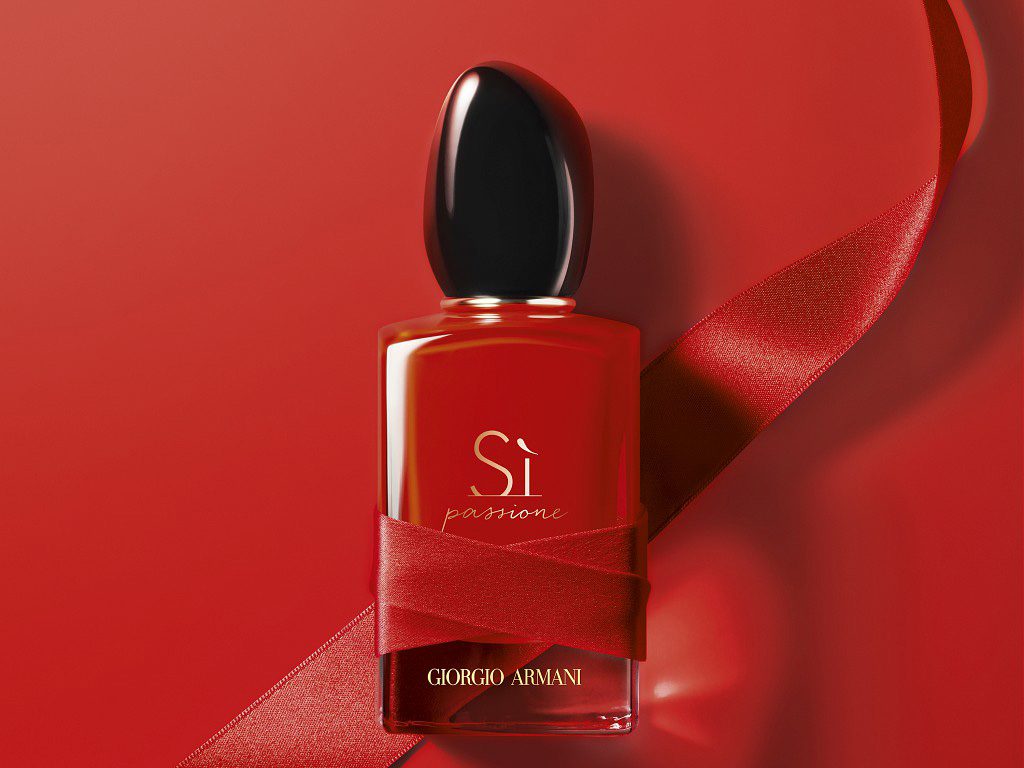 In the niche perfume segment, Atelier Cologne, which specialises in Cologne Absolue (pure perfume), has begun its international expansion, generating buzz in Asia. The brand has successfully transposed its unique character to its points of sale, offering to personalise the leather bottle cases with the customer's chosen name or initials. Its success has enabled the brand to double in size in just one year.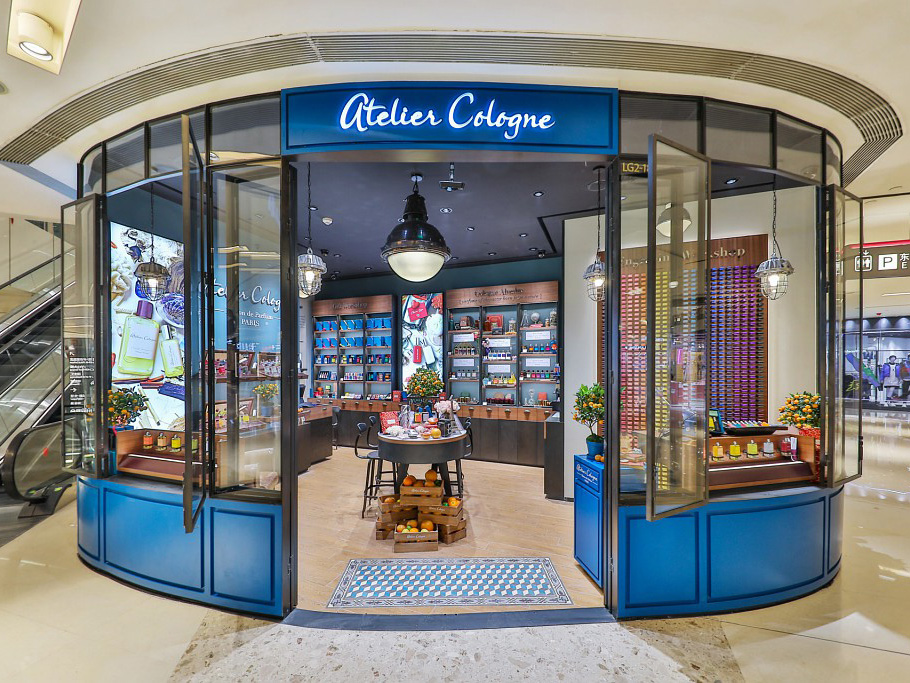 Organic beauty for all
Organic beauty is on the rise, driven by consumers eager to take care of the planet while also taking care of their skin. L'Oréal's major asset in this category is its ability to create a variety of offerings to suit different consumer segments.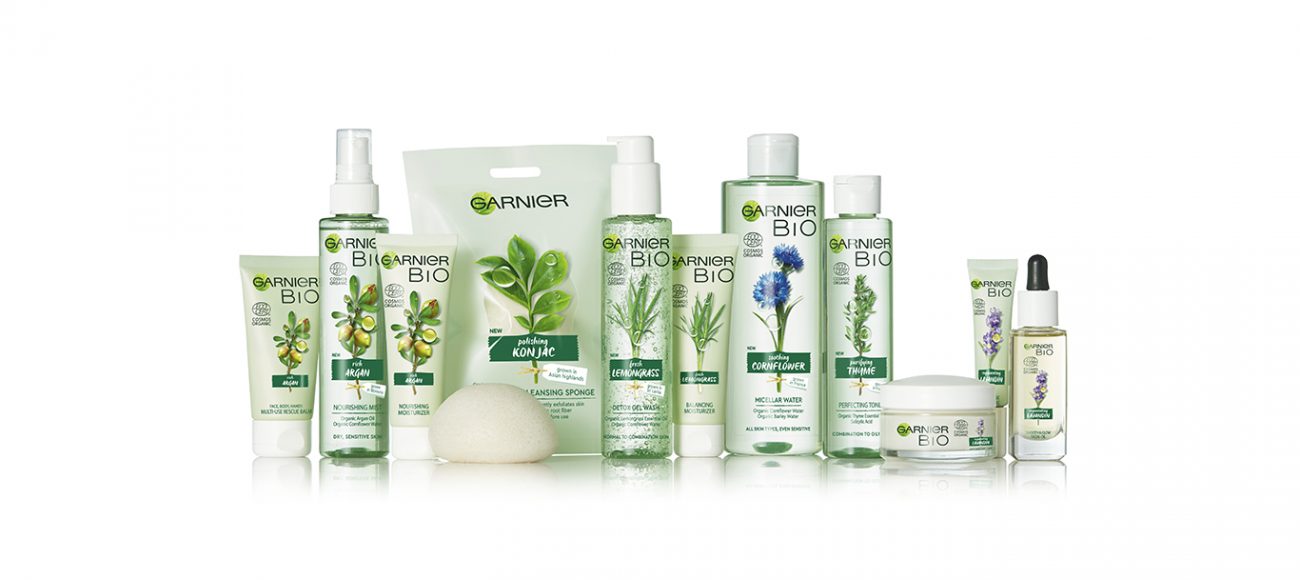 Garnier: affordable certified organic cosmetics
Garnier, which has pioneered the use of plant-based ingredients for 115 years, is now developing Garnier Organic – a range of certified organic products that is the fruit of its herbalist know-how and skincare expertise. The resulting products are not only effective and enjoyable to use, but also gentle on the skin and the environment – and accessible for all.
The star ingredients of the Garnier Organic range, including lavender, argan, thyme, aloe vera, lemongrass and cornflower are all sourced from organic farms. Some of these ingredients are also fair trade, guaranteeing a fair wage for producers and respect for biodiversity. Garnier Organic's commitment also includes its merchandising tools: its presentation displays and in-store signage are all made of readily recyclable cardboard. The educational materials explain the benefits of the star ingredients and showcase the brand's commitments and labels.
La Provençale: organic and made in France
Another example of the Division's commitment to organic cosmetics and proof of L'Oréal's entrepreneurial spirit is the new La Provençale brand, created and launched in France. La Provençale Bio offers an affordable, certified organic range that is entirely made in France. Its star ingredient – olive oil from Provence – combines quality and effectiveness and is a delight for the senses. With eight new skincare and personal hygiene products, La Provençale is underpinned by the savoir-faire of local producers who are passionate about their work and supply top quality oil. The brand is committed to supporting the Provence-Alpes-Côte-d'Azur region, where it partners with MiiMOSA (a cooperative financing institution focused on agriculture and food supply) to support local organic agriculture initiatives. La Provençale Bio also embodies one of L'Oréal's priority commitments: bringing responsible beauty to all.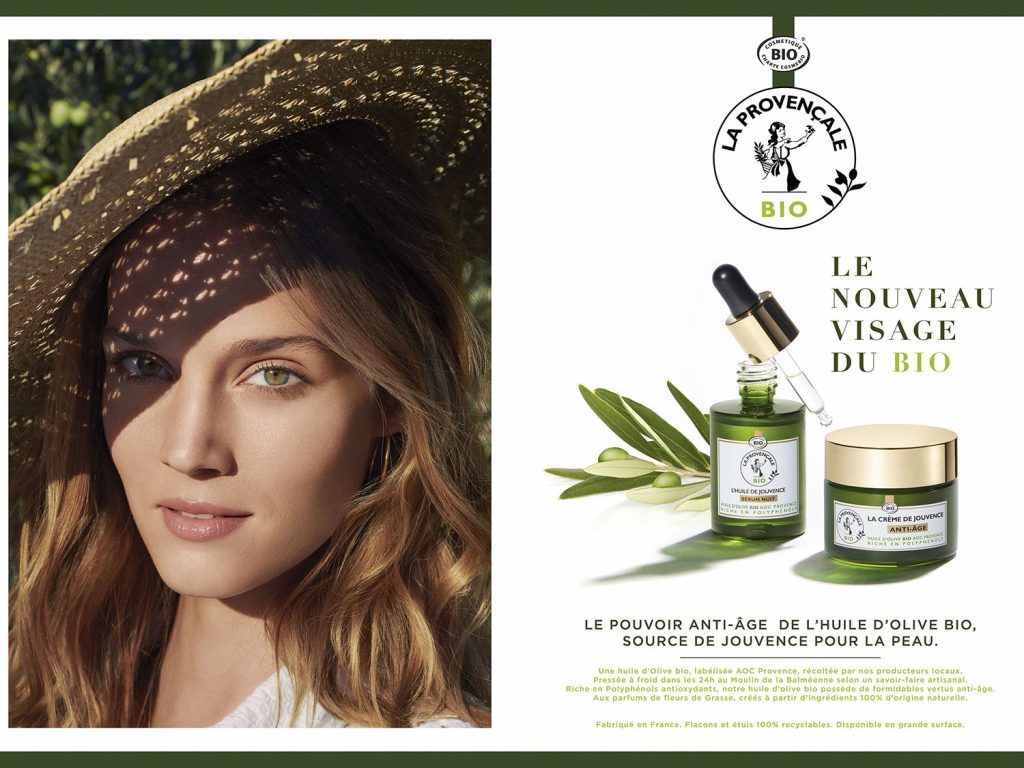 Pioneering natural and organic cosmetics brands
The Group also expanded its organic offering in 2018 with the acquisition of the German company Logocos Naturkosmetik AG, a pioneer in the natural cosmetics segment with brands like Logona and Sante. These two brands boast vegan ranges made from plant extracts and organic ingredients of natural origin. Logona, which focuses on haircare and colour, skincare and personal hygiene, distributes its range via specialist retailers, particularly organic shops. The Sante range, which includes haircare, skincare, personal hygiene products and makeup, is available in large retail stores. Currently sold in just a few key countries, Logocos Naturkosmetik aims to become international.
La Roche-Posay: scientific expertise and social commitment
La Roche-Posay is the number one growth driver for the L'Oréal Active Cosmetics Division, but the sensitive skincare expert also stands out thanks to the strong commitments of its Foundation.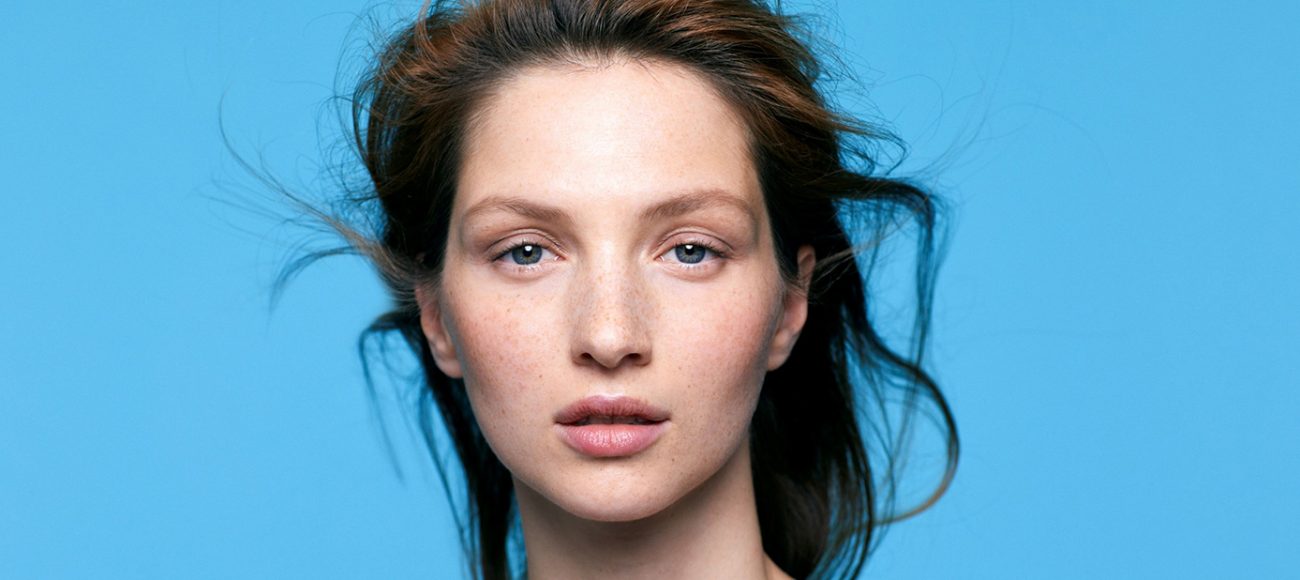 40 years of expertise in sensitive skin
Over 40 years ago, La Roche-Posay defined its mission: to improve the lives of people with all skin types and concerns by placing its expertise at the heart of its products. Having sensitive or problem skin (prone to atopy, acne, rosacea, extreme dryness, etc.) generally goes hand in hand with clinical symptoms such as redness and irritation. In addition to the discomfort they cause, these symptoms can also have a negative impact on the quality of life: lack of confidence, poor sleep, social anxiety, etc. All of these reasons led La Roche-Posay Laboratoire Dermatologique to develop formulas that provide a perfect balance between efficacy and tolerance.
In addition to La Roche-Posay thermal water, which is at the heart of its products, the brand also stands out thanks to its strict tolerance criteria, which go beyond international cosmetics regulations, and the trust-based relationship it has established with dermatologists. With its iconic innovations, La Roche-Posay is the number one dermatologist recommended skincare brand worldwide  .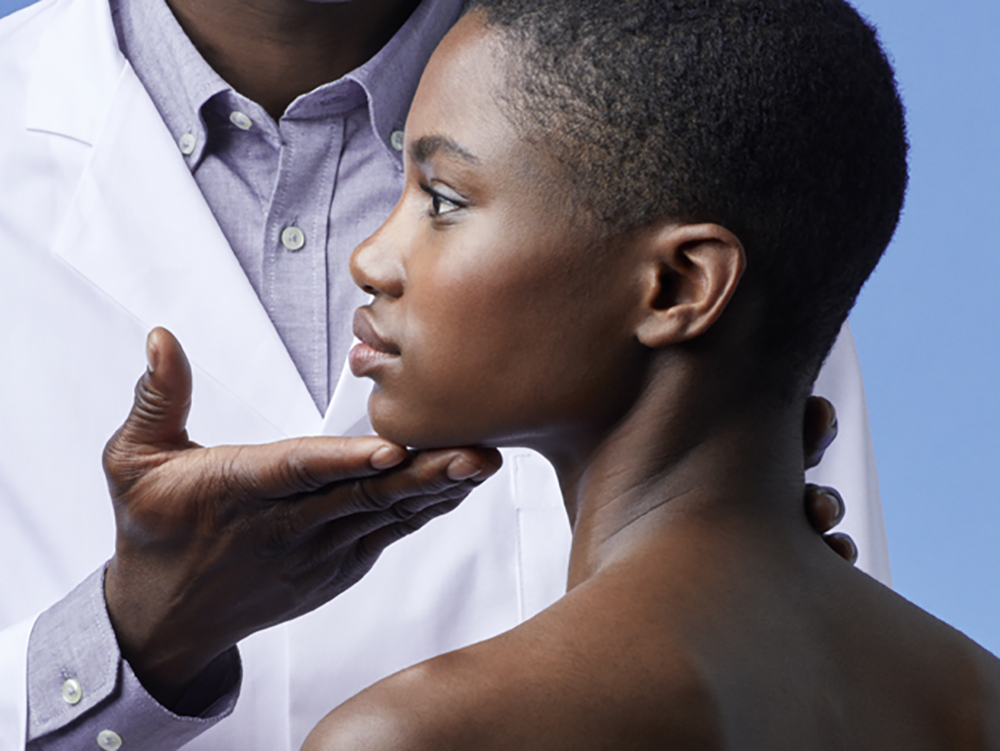 In the anti-ageing segment, Hyalu B5 Serum combines two forms of hyaluronic acid and vitamin B5 to plump up the skin with madecassoside, a powerful revitalising ingredient, in a formula inspired by aesthetic dermatology procedures. Effaclar, which is the result of a unique understanding of skin physiology, provides a solution for oily and/or acne-prone skin. The Toleriane range includes high-tolerance formulas to limit the risk of allergic reactions.
La Roche-Posay is not only recognised for the quality of its products, but also for its commitment to helping prevent skin cancer. The brand organises screening campaigns with dermatologists in 40 countries and helps educate consumers about preventive habits and how to detect melanomas. The brand has raised awareness among over 120 million consumers via educational digital campaigns.
A foundation committed to science and solidarity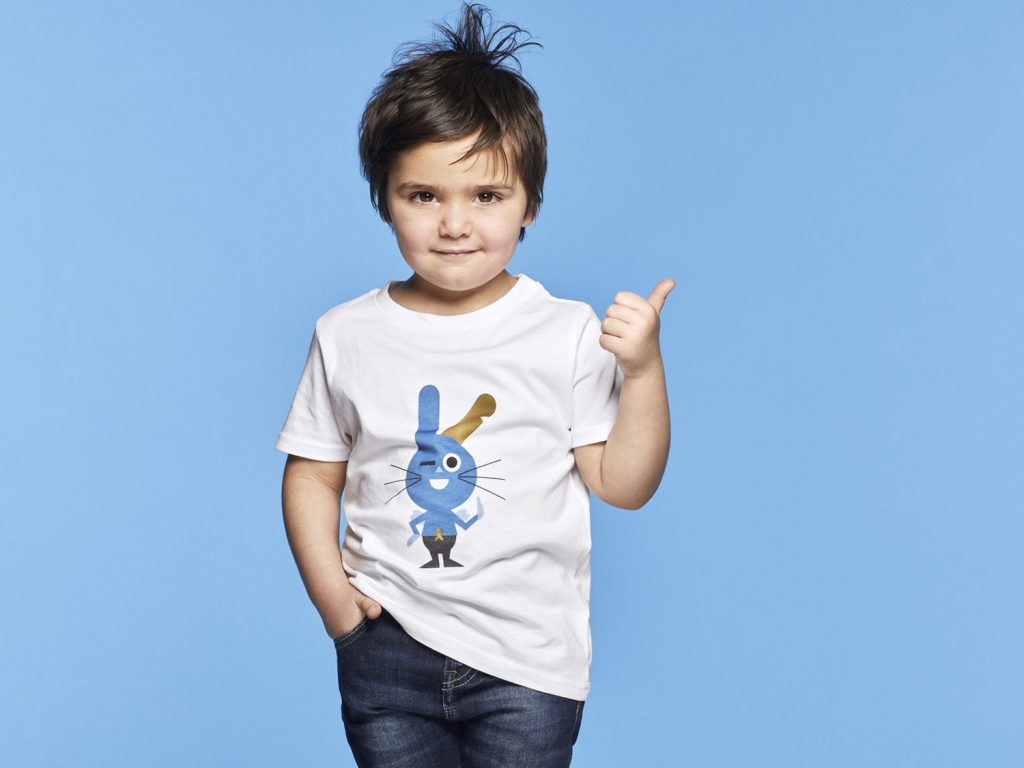 Created in 1995, the Fondation La Roche-Posay focuses its efforts on two major areas: science, by financing research and dermatological innovations, and social outreach, by supporting children with cancer and their families and contributing to solidarity initiatives.
In social outreach, the Fondation La Roche-Posay partnered with Childhood Cancer International in 2019 to launch an international programme to support children with cancer and their families. The programme aims to improve the quality of life for the children, who can feel isolated by long hospital stays, and their families, whom the illness leaves distraught.
Blonde is back
Blonde shades made a triumphant return to top hair colour trends this year. Blonde haircare is the most requested service in salons , the search "blond hair" topped the charts on Google and YouTube and the hashtag #Blonding was posted 145,000 times on Instagram . This trend is underpinned by excellent products from L'Oréal's Professional Products Division.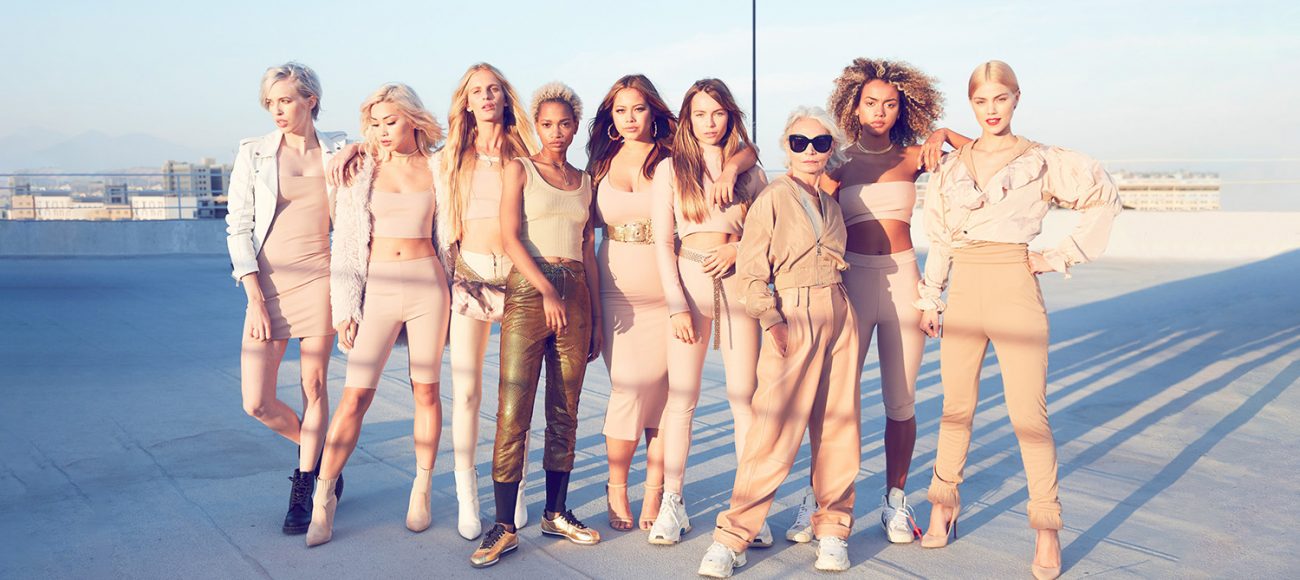 Strong blondes with kérastase
How did Kérastase manage to grow in all sales channels (salons, e-commerce, department stores and Travel Retail) and all geographical Zones? It is all thanks to products that cater for women's desire to take care of their blonde hair.
The brand's Blond Absolu range, which was launched in 2019 and targets all types of blonde hair, was an instant success thanks to its excellent formulas. Cicaflash, the range's bestseller, is an intense strengthening treatment with the protective benefits of a mask. Inspired by skincare innovations, its formula combines highly concentrated hyaluronic acid – the star anti-ageing ingredient – with the active ingredients in edelweiss flowers to strengthen the hair and prevent damage to the fibre.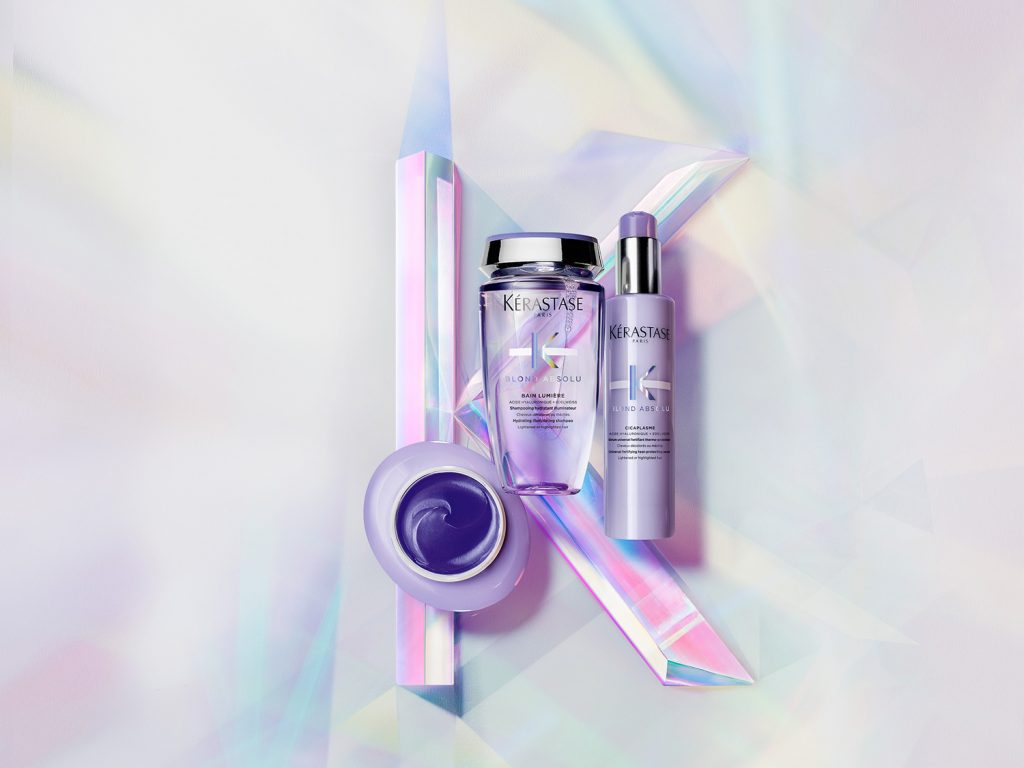 To support the launch of this new range, Kérastase asked nine independent women with different types of blonde hair to be ambassadors for the #YouDareWeCare claim. With their own unique stories, each of them proudly embraces her individuality and commitment: plus-size model and entrepreneur Catherine Li, Olympic athlete Ocean Lewis, senior model Grece Ghanem, who fled Lebanon with her daughter, and more. By confidently asserting themselves, they have inspired women all over the world.
Rosa Carrico, Kérastase Global Brand President, sets out the drivers that made Kérastase a great success in 2019.
Redken and matrix: blonde for all
The blonde craze is far from over, so to meet all haircare and colour needs, the Professional Products Division's brands are developing new offerings.
The "Total Blonding" treatment by Redken, available in salons, offers a unique three-step approach using Blonde Idol products to bleach, colour and condition hair. Strengthened by its success, the range has made waves in online conversations, particularly on social networks.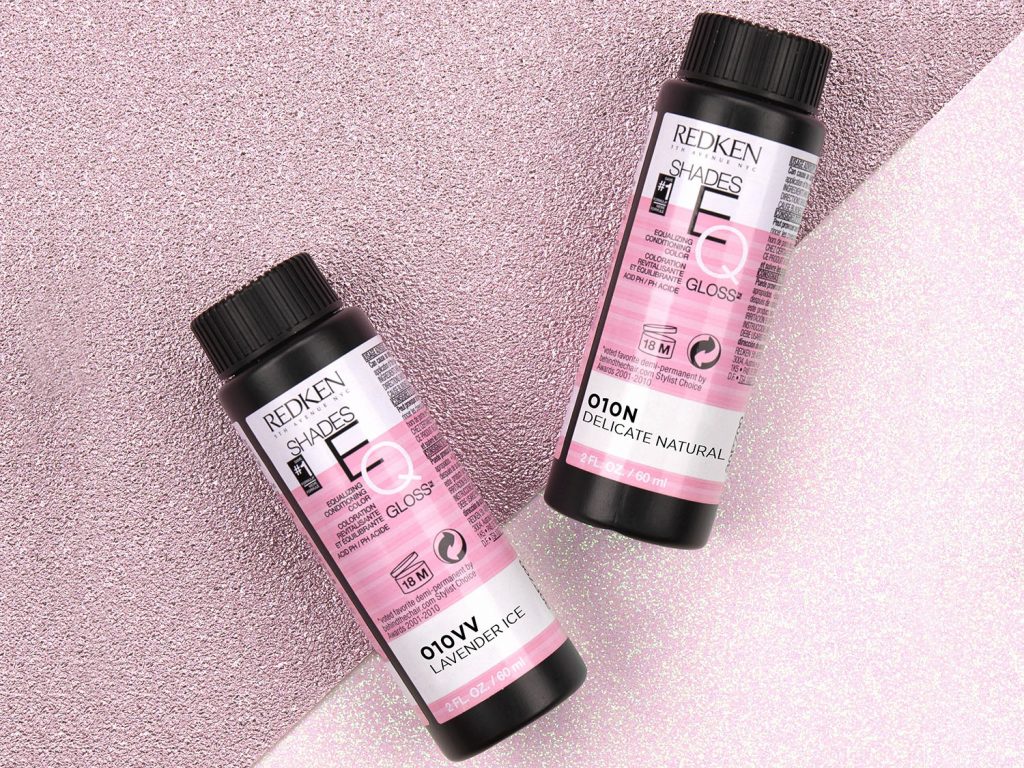 Matrix is onto the trend as well with the launch of the Total Results Brass Off range. Thanks to a formula rich in blue-violet pigments, the neutralising mask keeps coloured blonde hair from turning an unsightly brassy shade. In addition to their effectiveness, the concentrated shampoos and professional neutralising masks are a hit thanks to their immediate results, with no need for progressive application.
Global enthusiasm for skincare
Skincare is the most dynamic category in the market and at L'Oréal Luxe, which achieved 22% growth in 2019. Thanks to a portfolio of iconic and complementary brands, the Division offers a wide selection of exceptional products featuring the latest innovations.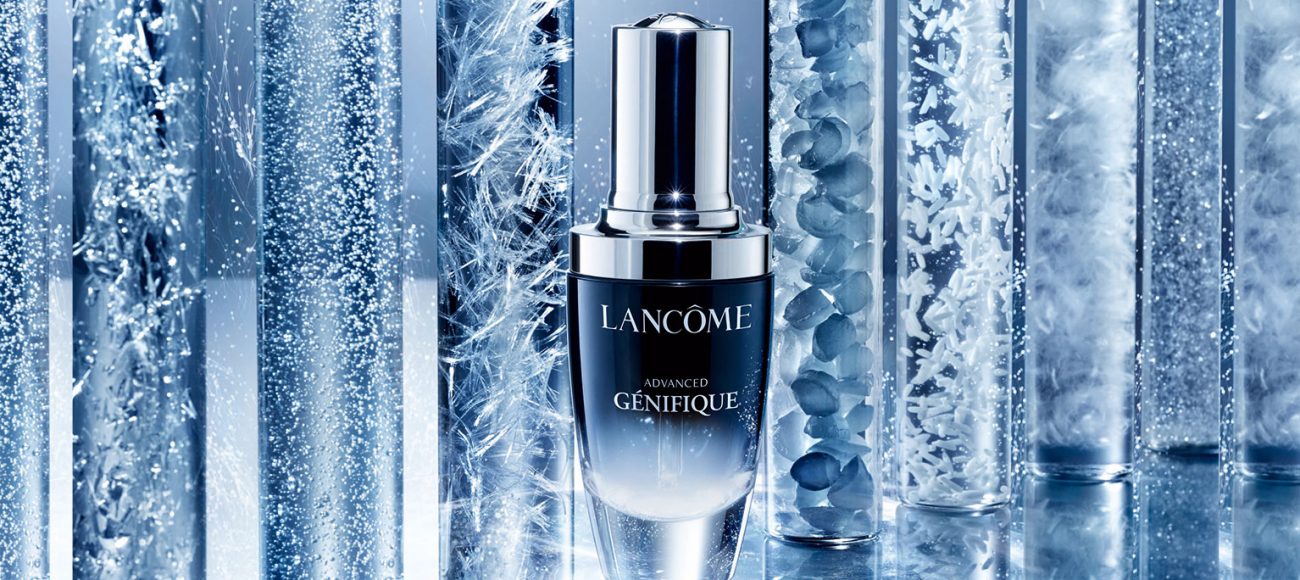 Innovation is the key to exceptional products
As a historic brand with recognised expertise in anti-ageing skincare, Lancôme relies on remarkable technological innovations developed by L'Oréal Research & Innovation. Once again this year, the brand's two longstanding pillars attracted many consumers. The new formula of its iconic Advanced Génifique serum – the product of research on the skin's microbiome – helps the skin to defend itself against external aggressions, so it can recover and repair damage. The Absolue range, another Lancôme pillar, benefits from an exclusive technology for extracting beneficial ingredients from roses.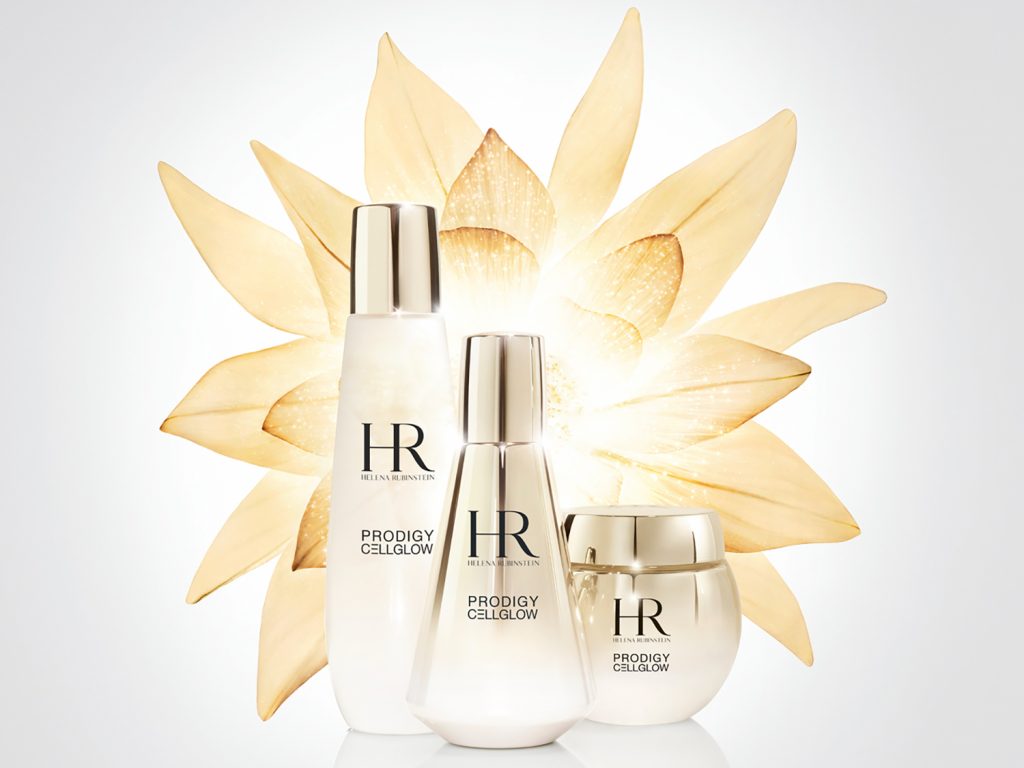 Helena Rubinstein – the Division's ultra-premium brand – offers products that take their inspiration from the most advanced fields of research, including stem cells. The brand's most recently launched range, Prodigy Cellglow, relies on the extraction of native cells from Edelweiss flowers, which have the remarkable ability to resist extreme conditions in the Swiss Alps. Thanks to these innovations, the brand's exclusive anti-ageing skincare products have met with exceptional success, particularly in Asia. As a result, the brand nearly doubled in size in 2019.
Skincare: apothecary style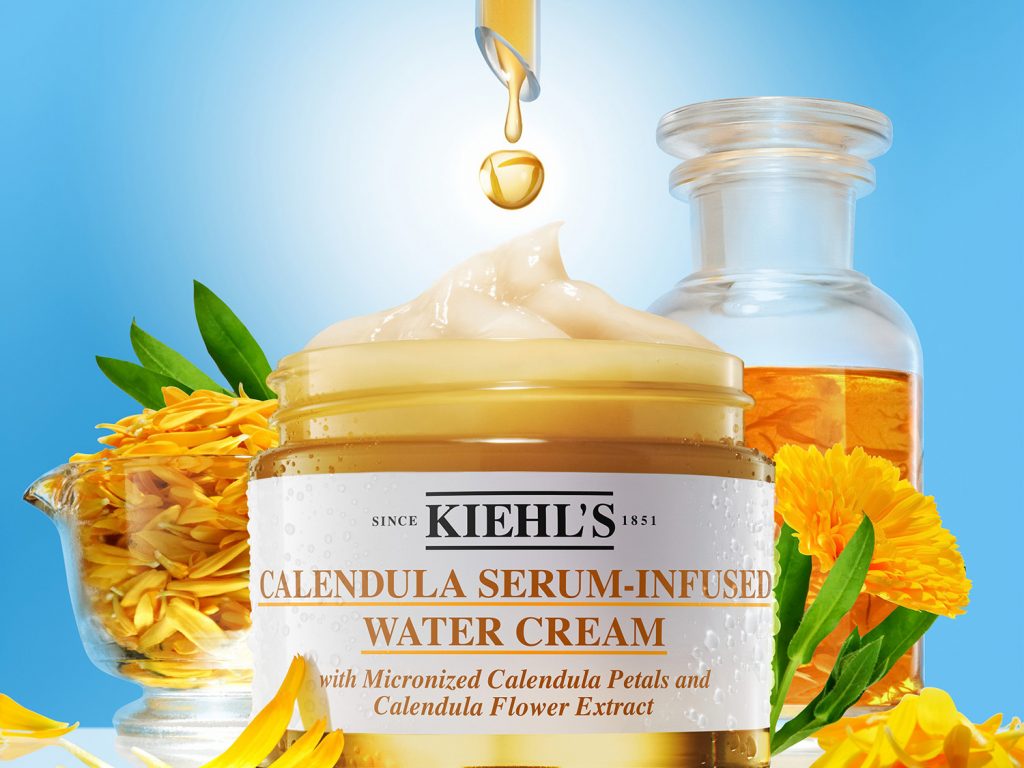 With roots in a traditional apothecary in New York's East Village, Kiehl's continues to attract consumers thanks to its natural ingredients, effective formulas and skincare expertise. The Calendula range confirmed its success with the launch of the Calendula Serum-Infused Water Cream. Each jar contains hundreds of micronised calendula petals to soothe discomfort. The brand's iconic products (such as the Powerful-Strength Line-Reducing Concentrate and Ultra Facial Cream) have become consumer must-haves. Highly personalised services – "skin diagnoses", customised advice in stores, the personalised Apothecary Preparations range, which evokes the charm of traditional pharmaceutical preparations, exclusive gifts, and special collaborations with artists – also contributed to the brand's success.
L'Oréal in Mainland China: the success story continues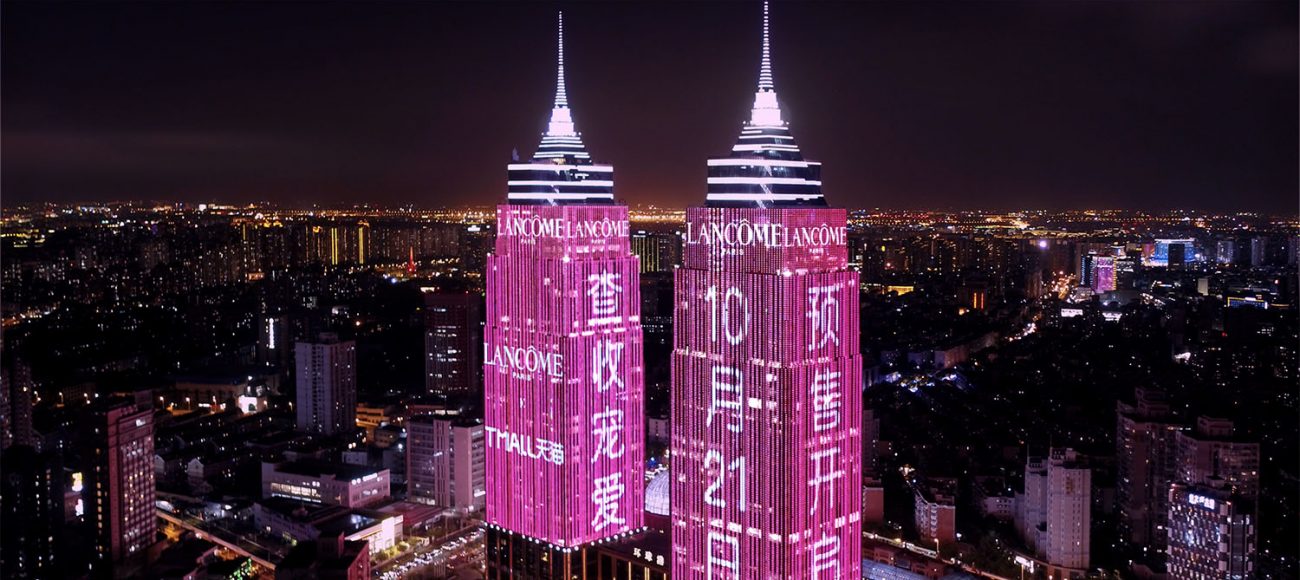 Year after year, the beauty market in China continues to grow , and L'Oréal had another exceptional year there in 2019, despite an overall slowdown in the Chinese economy. The market is benefiting from major shifts in demographics as well as emerging trends in cosmetics. It is a fast-changing environment where consumers' expectations are reaching new heights but L'Oréal continues to be the number one beauty group , and records China as its second biggest country in terms of sales.
Fabrice Megarbane, President L'Oréal China
Chinese consumption upgrades
L'Oréal provides beauty for over 100 million people in China and has seen an expansion in the middle to upper classes as well as Millennials   over the past few years. However, new consumption types are also on the rise offering new prospects for L'Oréal. Firstly, a new, younger generation of consumers is emerging, who are seeking exceptionally high quality products, which have a positive social impact, and premiumisation. The Group's brands are therefore required to respond to these needs by adapting their offering of products and services. Secondly, the rise of China's lower-tier cities is creating a growing consumer landscape thanks to the rise in household incomes and consequently consumer spending in cosmetics products. Lastly, Chinese consumers' daily cosmetics routines are becoming more sophisticated leading to an increase in the demand for high-performance skincare products and more personalisation, and the makeup category is also benefiting from this consumption upgrade.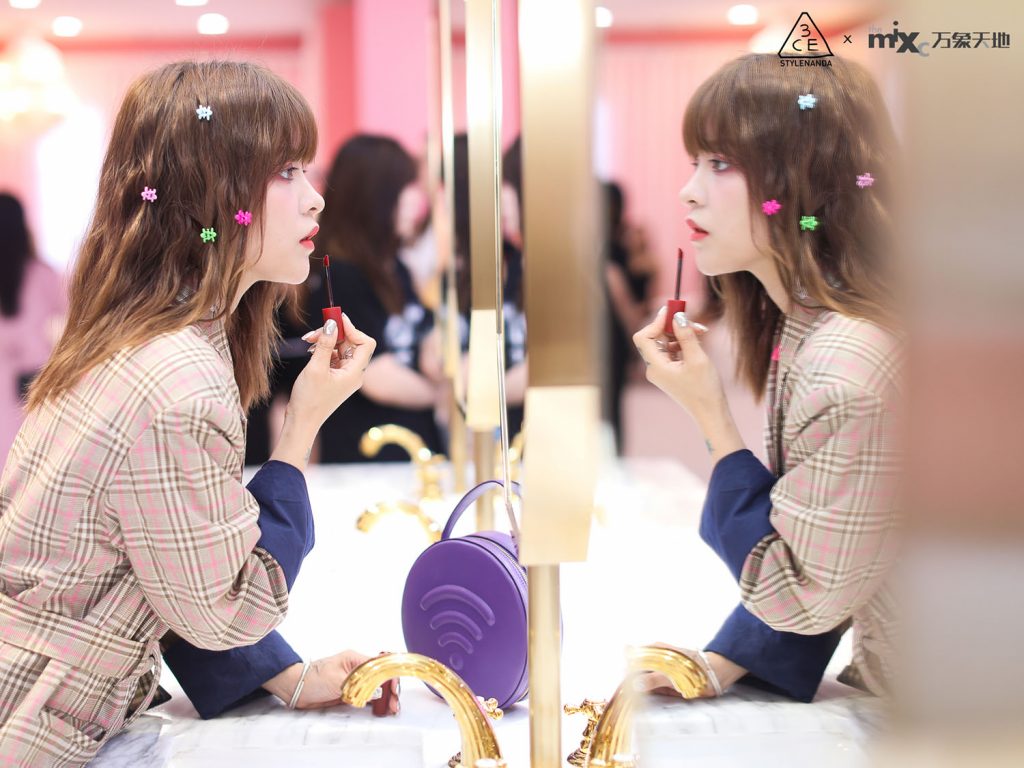 Brand equity, the key to success
2019 was a very successful year for L'Oréal in China, which confirmed its leadership of the Chinese beauty market. The Group has a powerful portfolio of 23 brands covering all categories to meet the aspirations of Chinese consumers. L'Oréal Paris, the number one beauty brand, is building on its brand equity and thanks to data and consumer insight, in respect of privacy and the use of personal data, new products are being created based on consumers' desires and aspirations. In the skincare category, the brand launched Eye Cream for Face, which was created, manufactured, and distributed in China for Chinese consumers. A partnership between Tmall and L'Oréal China led to the co-creation with consumers of the anti-aging Midnight cream under the L'Oréal Paris brand, which was also very successful during Singles' Day, the world's largest 24h retail and e-commerce festival. This year, L'Oréal Paris became the top selling beauty brand on Tmall. The teams achieved this amazing goal by creating new retail experiences through storytelling, blurring the online and offline with, for example, pop-up stores, augmented reality try-ons, and live streaming by beauty advisors that all generated a lot of excitement.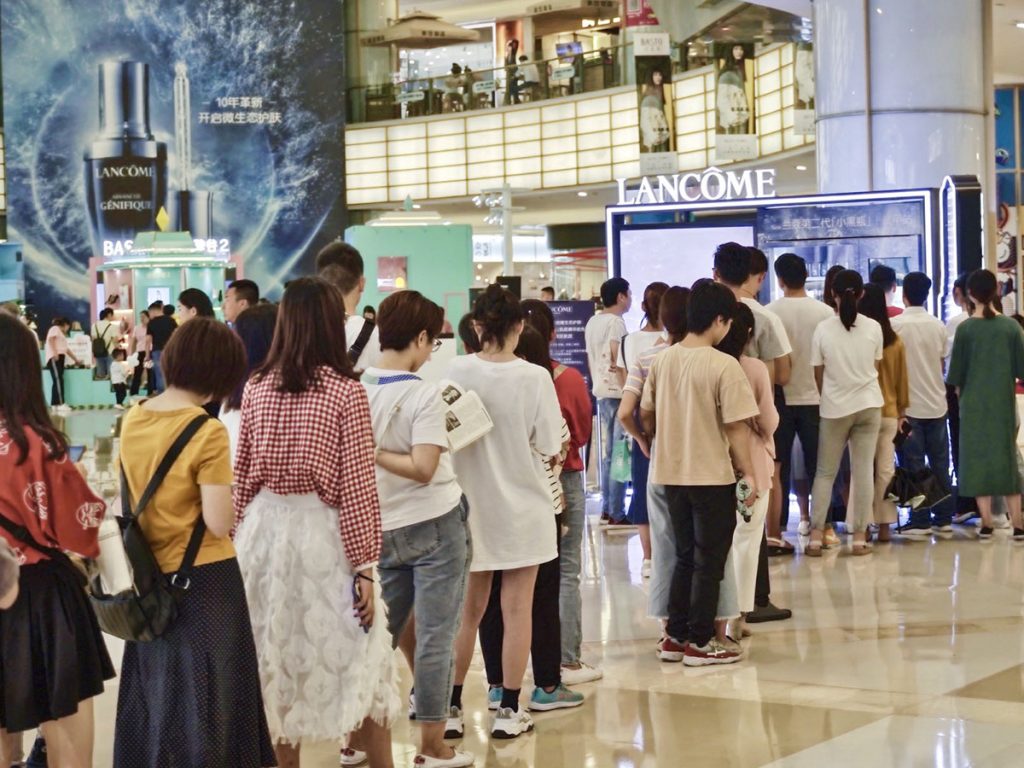 No.1
L'Oréal Paris No.1 beauty brand in China
Eileen Zong, Brand General Manager, L'Oréal Paris, L'Oréal China, is passionate about how the brand is building a closer relationship with consumers. Listen to her talk about co-creation, innovation and new ways of interaction.
Inspiration from abroad
Makeup was also one of the Group's star categories in China. Among consumers, there is a current obsession for brands and fashion styles from overseas. Thanks to L'Oréal's strong portfolio, the Group is able to address these trends through the distribution of international makeup brands such as 3CE by Stylenanda from South Korea, Shu Uemura from Japan, and the American-inspired Maybelline New York, not forgetting the big European brands, Giorgio Armani and Yves Saint Laurent, which continue to be a great source of inspiration from abroad.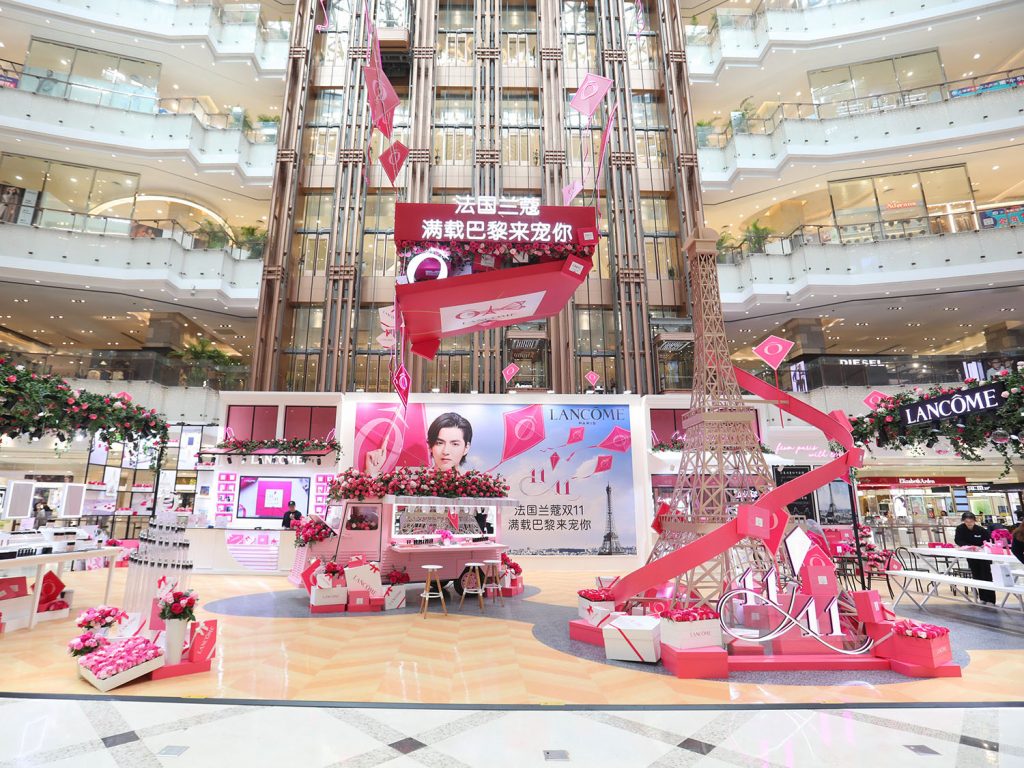 No.1
Lancôme once again No.1 selective beauty brand in China
The phygital era
Chinese consumers are living in a world of both physical and digital touchpoints in their consumption journey. Their desire is to have more personalisation, more services and an experience that goes beyond the product. Combining beauty and tech has brought about services enhanced by artificial intelligence thanks mainly to the introduction of the Group's ModiFace try-on technology. With this technology, consumers can try a new hair colour or a new lipstick live on their phone just as if they are trying the real product in a hairdressers or store. L'Oréal launched its first 3D augmented reality makeup try-on with Giorgio Armani on the social media platform WeChat.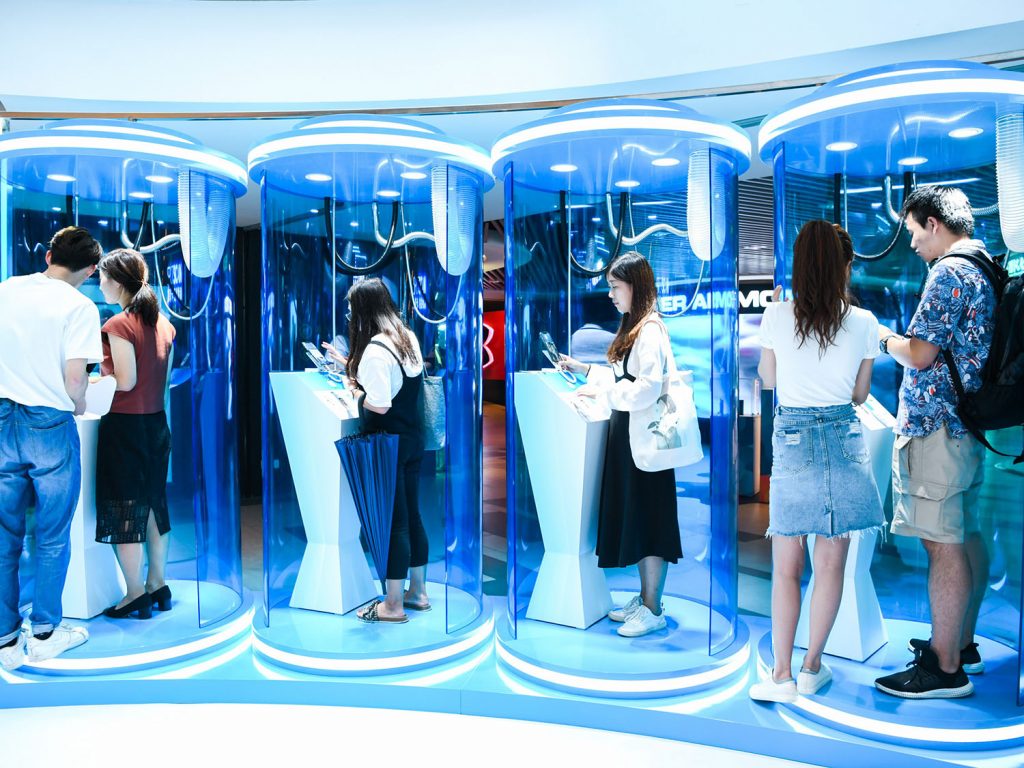 Sebastian Xing, Brand General Manager, Yves Saint Laurent, L'Oréal China, explains how the brand is using new beauty technologies to enhance the consumer journey.
Another milestone in the application of artificial intelligence was made through the partnership between L'Oréal and the Alibaba Group who jointly announced at Paris' Viva Technology exhibition, La Roche-Posay's Effaclar Spotscan, the world's first mobile testing application targeting acne. Consumers are provided with a personalised skin analysis and diagnosis powered by artificial intelligence and are then advised on the best skin routine with product suggestions and tips.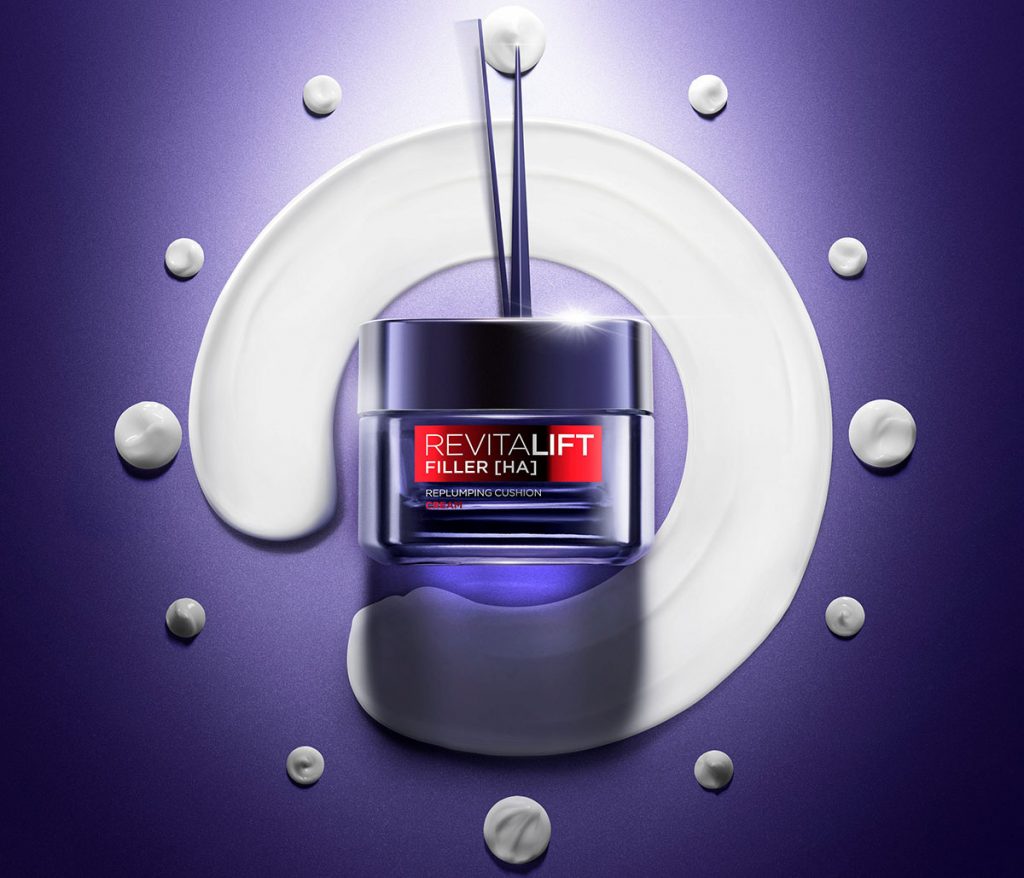 On the international stage
In 2019, L'Oréal had the honour of hosting one of the most important booths at the China International Import Expo on the theme of "Beauty for All". The Group demonstrated to China and the world the best of beauty through product innovation and cutting-edge technology. Custom D.O.S.E. personalised skincare made its début in China, Kérastase presented its Scalp Hair Multi-Functional Intelligent Detection application, as well as La Roche-Posay's Effaclar Spotscan app. Big data was also on show thanks to the presentation of Deep Vision, an augmented reality consumer insight tool which helps track the latest trends from social media. During the exhibition, a special green area dedicated to the "Sharing Beauty With All" sustainable development programme illustrated L'Oréal China's best practices such as the Green Parcel Project and carbon neutral actions.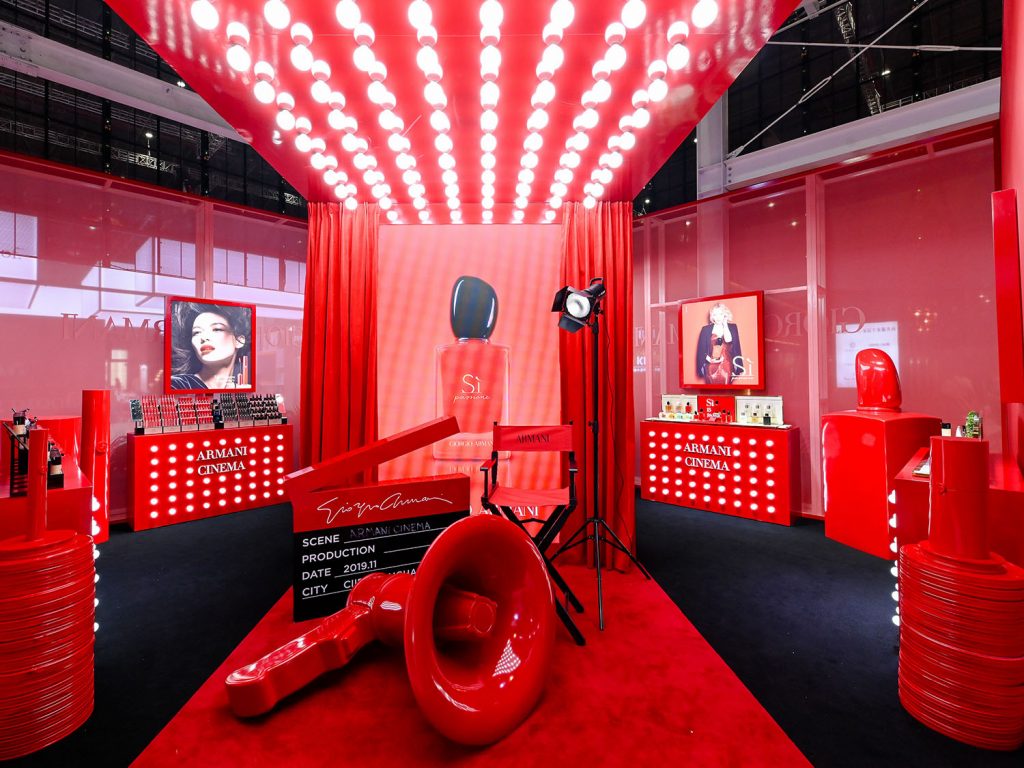 L'Oréal in China was awarded the Grand ONE Business Award at Alibaba Group's ONE Business Conference, the highest recognition for digital transformation across all industries of the Alibaba Group. The award recognises L'Oréal's digital pioneering, underpinned by consumer-centricity in new marketing, new retail, data and artificial intelligence as well as digital talent, culture and organisation.
Reaching sustainability goals
In a challenging worldwide context facing multiple climate uncertainties, L'Oréal has always been a pioneer in China on sustainable development issues and is very proud of its carbon neutral achievements. In June 2019, once the plant in Suzhou became carbon-neutral, China was L'Oréal's first country to achieve carbon-neutrality across all its sites, including plants, distribution centres, research and innovation centres and offices.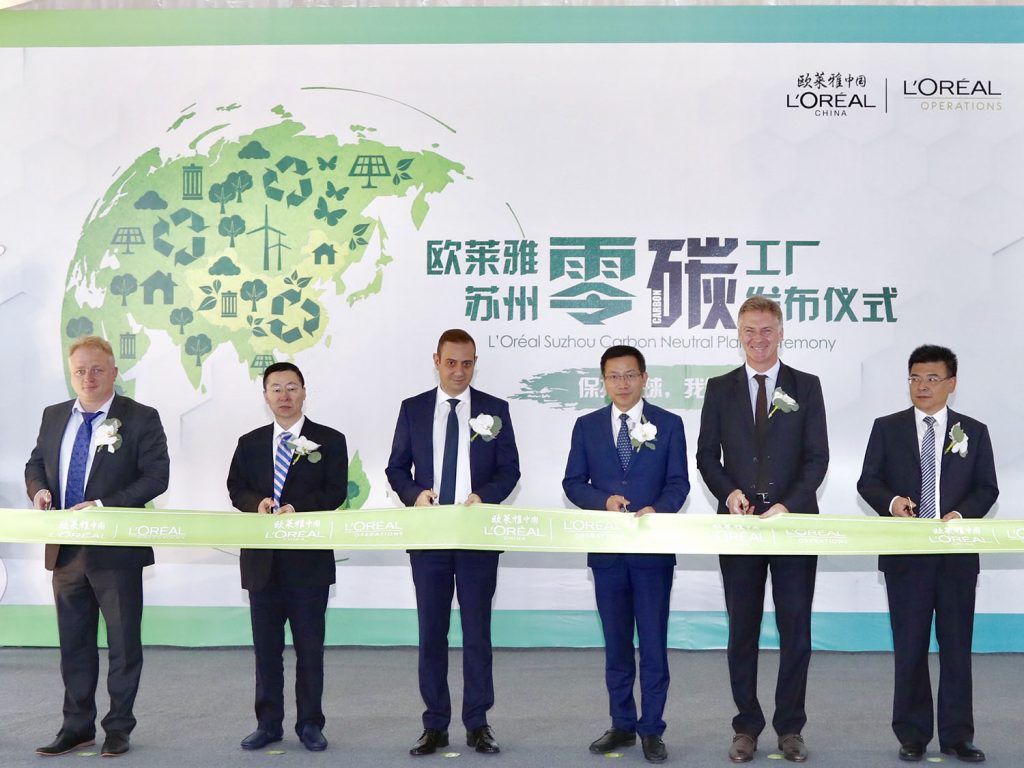 Also, in line with L'Oréal's sustainability programme "Sharing Beauty With All", L'Oréal and e-commerce Group Alibaba have created the Green Parcel Project for e-commerce delivery. Packaging materials made of 100% sustainable paper and 100% recyclable box fill have been used for around 10 million parcels delivered to Chinese consumers. In 2019, the initiative was successfully implemented in other markets across the Asia Pacific Zone. Another example of how L'Oréal in China is having an impact on the way business is done worldwide.
Personalised, expert or natural: skincare solutions for all types of skin
The Consumer Products Division solidified its leadership position in the skincare segment by offering innovative products that meet the infinite variety of needs and aspirations found throughout the globe. Discover more about the trends and products that have made the category a success yet again.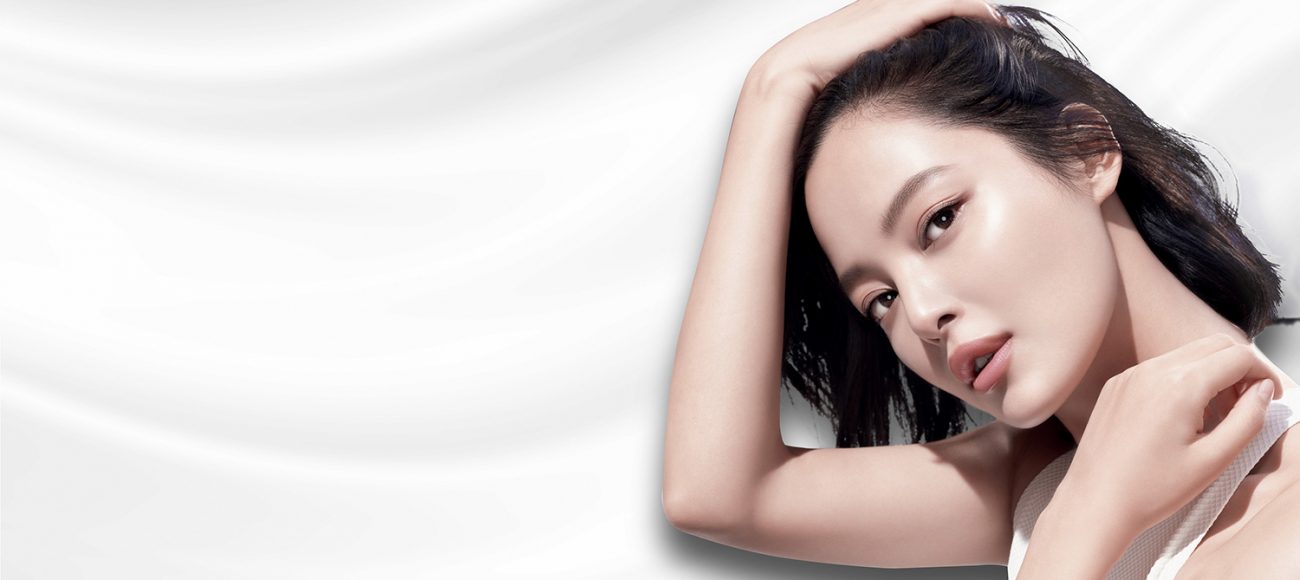 Ampoules: concentrated performance
How can we meet consumers' growing enthusiasm for skincare? L'Oréal's Consumer Products Division has a solution: capitalise on or take inspiration from major beauty trends, then make them available to all, through a wide distribution. The success of our ampoules – a sealed single-dose format that preserves the freshness of ingredients – is a perfect example of this strategy. Very popular in Asia, the land of innovation and inspiration for skincare, the format is now sold in the United States and Europe, where it continues to win over a growing number of consumers. The latest innovation by L'Oréal Paris – Revitalift Filler with hyaluronic acid, available as a serum and in ampoules – is driving acceleration in the skincare category in all geographic Zones. Underpinned by biotechnology and its formulation expertise, global anti-ageing leader Revitalift  has marketed unique products that meet consumers' needs since 1995.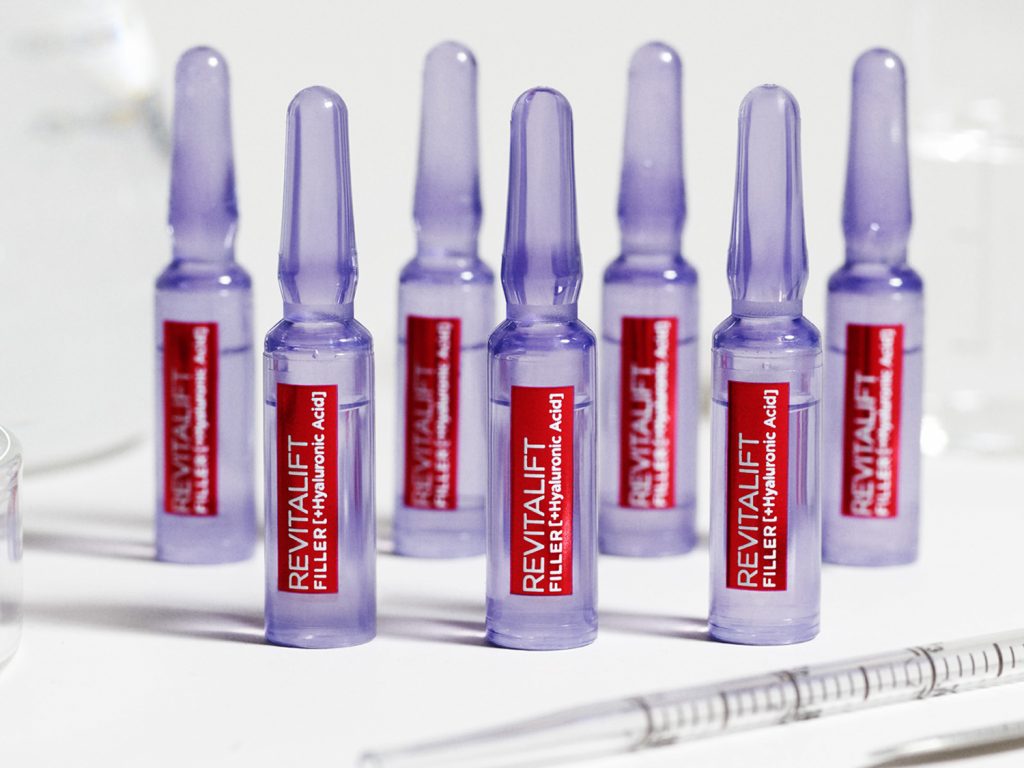 Tissue masks: targeted and effective
Tissue masks have also been a major success this year. Thanks to technology from the Chinese mask expert, Magic, Garnier Tissue Masks have won over consumers all over the world: in the United Kingdom, France, Germany, Russia, Thailand, Brazil, Australia and more. Why are masks so appealing? They deliver rapid results, have been proven effective, are easy and enjoyable to apply, and have become synonymous with well-being and self-care. Tissue masks are available in a wide variety of options – moisturising and firming, balancing, soothing, purifying, specially designed for eyes, etc. – to suit all skin types. Tissue masks have also reinvented retail space with bright and attractive mask bars, where consumers can easily and quickly choose the most appropriate mask.

Men's skincare: affordable expertise
Men's skincare, particularly in the expert range, also contributes to the Division's growth. Acno Fight by Garnier Men has met with remarkable success, and L'Oréal Men Expert has launched styling products to complete its Barber Club range, co-created with barbers, for a comprehensive beard, hair and skin offering.
The natural trend
Since 2015, Garnier has been working to complete a major shift. It was once a brand with products made from natural ingredients; today it is becoming a natural brand. Garnier has already done much to make its formulas, textures and packaging more sustainable and natural. These continuing efforts have enabled the brand to make significant progress with formulas containing over 90% ingredients of natural origin in the haircare segment, with the Hair Food range (98% ingredients of natural origin), as well as in hair colour and skincare.
The brand, whose new tagline is, "By Garnier, Naturally!", embodies its values and commitments now more than ever. Garnier is an expert in natural ingredients that offers consumers effective, accessible family products all while remaining committed to sustainable sourcing, reducing its environmental footprint, and supporting future generations via partnerships with Ocean Conservancy and the Association of European Cancer Leagues.
Strong partnerships with healthcare professionals
The strength of L'Oréal's dermocosmetics brands is underpinned by their business model, which focuses on three cornerstones: endorsements from healthcare professionals, particularly in dermatology, sales in pharmacies and drugstores, and online sales.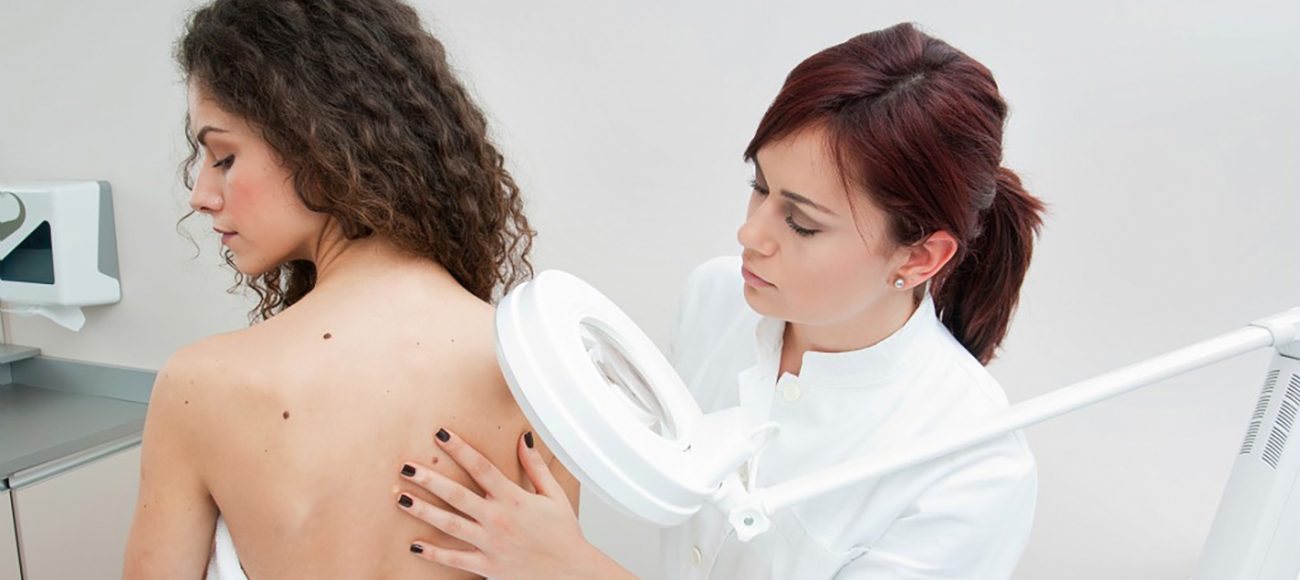 Experts and partners
Partnerships with healthcare professionals are an integral part of the Active Cosmetics Division business model. To meet the needs and expectations of their patients, dermatologists participate in product development, including exclusive clinical studies at every stage, from design through to assessment of effectiveness and tolerance before the products are brought to market. Thanks to the relationship L'Oréal has built with 160,000 healthcare providers via its network of medical representatives, the Group is able to regularly collect information on patients' experiences with products. This winning relationship improves the brands' understanding of consumers, so they can develop increasingly effective skincare products.
Healthcare professionals: our best ambassadors
In a testament to the trust-based relationship between healthcare professionals and the Active Cosmetics Division brands, dermatologists are speaking out more and more on social networks, becoming brand ambassadors.
SkinCeuticals, the benchmark brand prescribed alongside aesthetic procedures, stands out thanks to its unique presence in doctors' surgeries, in the United States for example. SkinCeuticals also benefits from the influence of dermatologists and plastic surgeons, particularly in China and Australia, who share their opinions and expertise on social networks, becoming the brand's online ambassadors.
In the United States, CeraVe is at the heart of this trend, as its digital campaign rolled out during the World Congress of Dermatology demonstrated. The content produced with dermatologists and well-known skincare influencers made CeraVe the brand most mentioned on social network posts related to the congress. The live streaming platform #SkinChat launched at the event was a great success.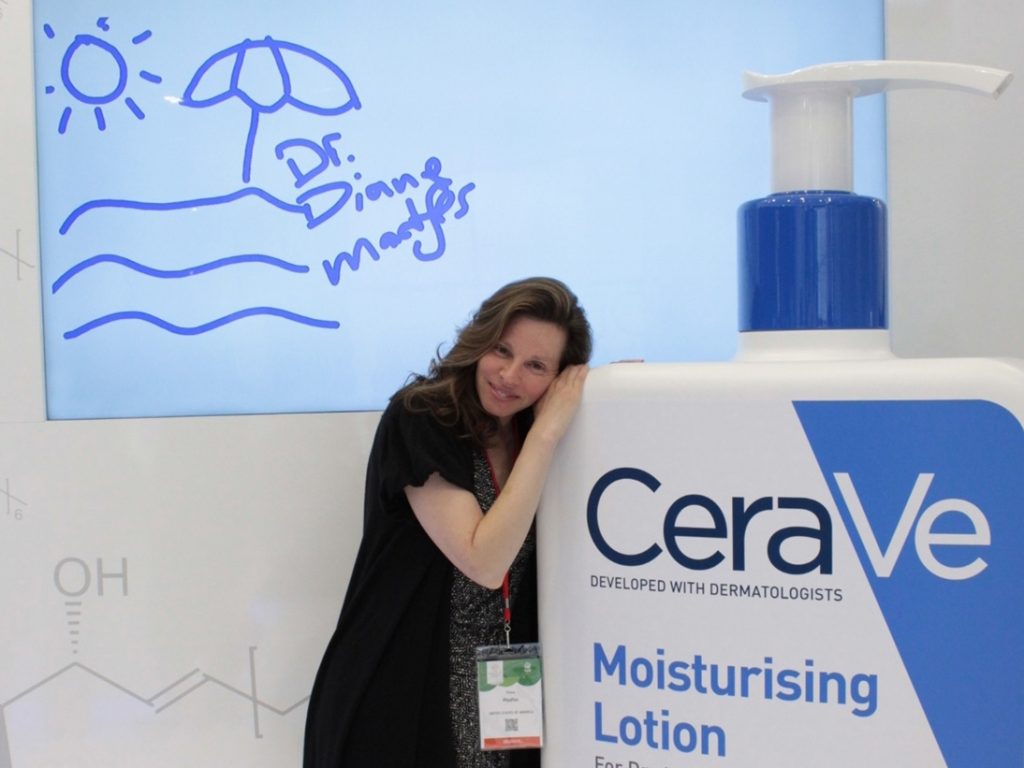 Dermatologists' solidarity initiatives recognised
The star event in the relationship between the dermocosmetics sector and healthcare professionals is the World Congress of Dermatology, which held its 24th annual edition in Milan. L'Oréal seized the occasion to showcase its research and its brands' expertise and to exchange views with many of the 13,000 healthcare professional attendees.
As part of a partnership with the International League of Dermatological Societies and the World Congress of Dermatology, L'Oréal presented the International Awards for Social Responsibility in Dermatology.
These awards recognised social responsibility initiatives led by dermatologists to foster physical and psychological well-being, self-esteem, social inclusion and healthy skin among patients, to help them find their place in society. Each of the five winning projects was awarded €20,000 to help them continue their work as key social responsibility players.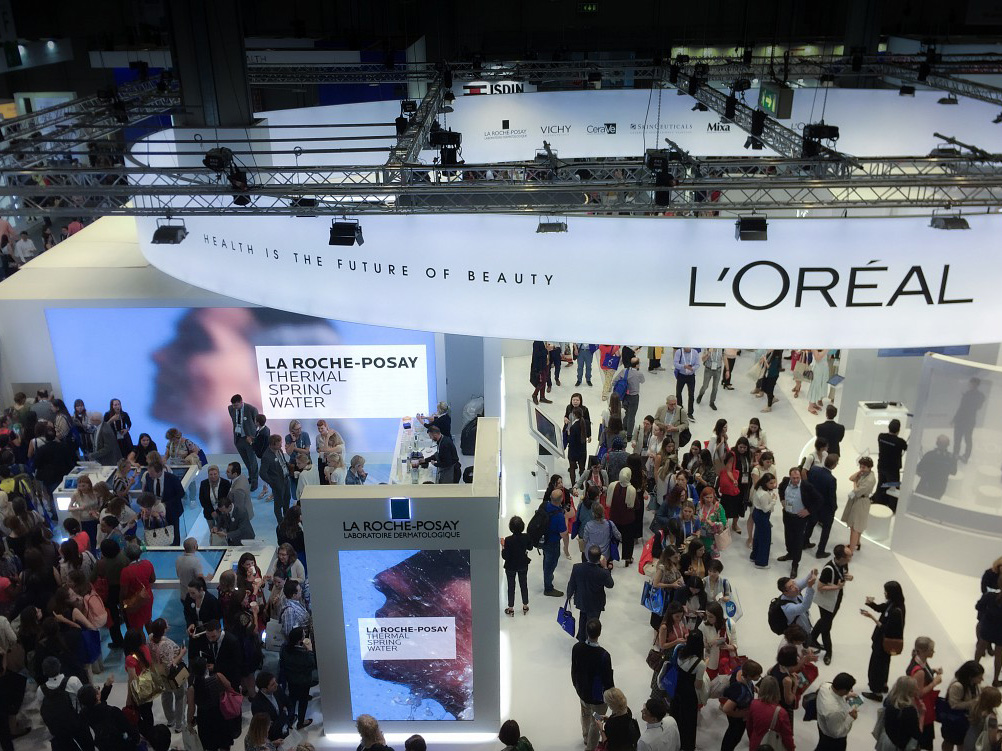 A senior physician at the LMU dermatology clinic, in Munich, Germany, and 2019 laureate of one of the International Awards for Social Responsibility in Dermatology, Kathrin Ghiel shares her initiative in favour of children with skin disease.
Travel Retail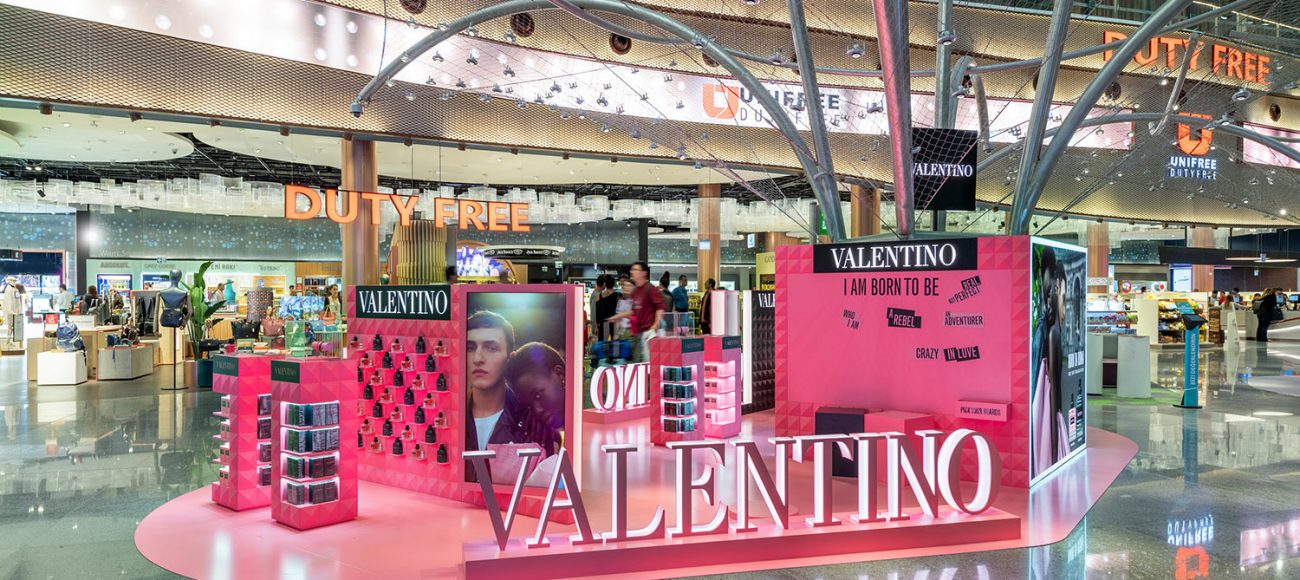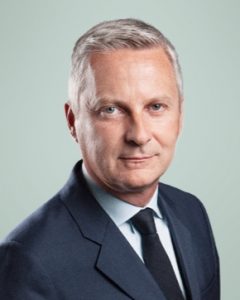 With 42 years of experience, L'Oréal Travel Retail is the historic market leader in the beauty segment of the travel market , which has become the Group's "sixth continent". This powerful growth driver recorded significant growth again this year at +25.3% , thanks to the rise in air traffic and the growing number of global shoppers .
Vincent Boinay
L'Oréal Travel Retail Managing Director
Bringing beauty to all travellers
With its unique portfolio of 28 brands – including luxury products and more affordable brands, dermocosmetics and even haircare – available through the Travel Retail market, L'Oréal makes beauty accessible to all travellers worldwide. Lancôme, Giorgio Armani, Kiehl's, L'Oréal Paris, La Roche-Posay, Kérastase and more, L'Oréal has adapted its offering to suit the new traveller profile created by the democratisation of travel. Chinese travellers, Millennials  , the middle classes and passengers on low-cost airlines now significantly outnumber business travellers.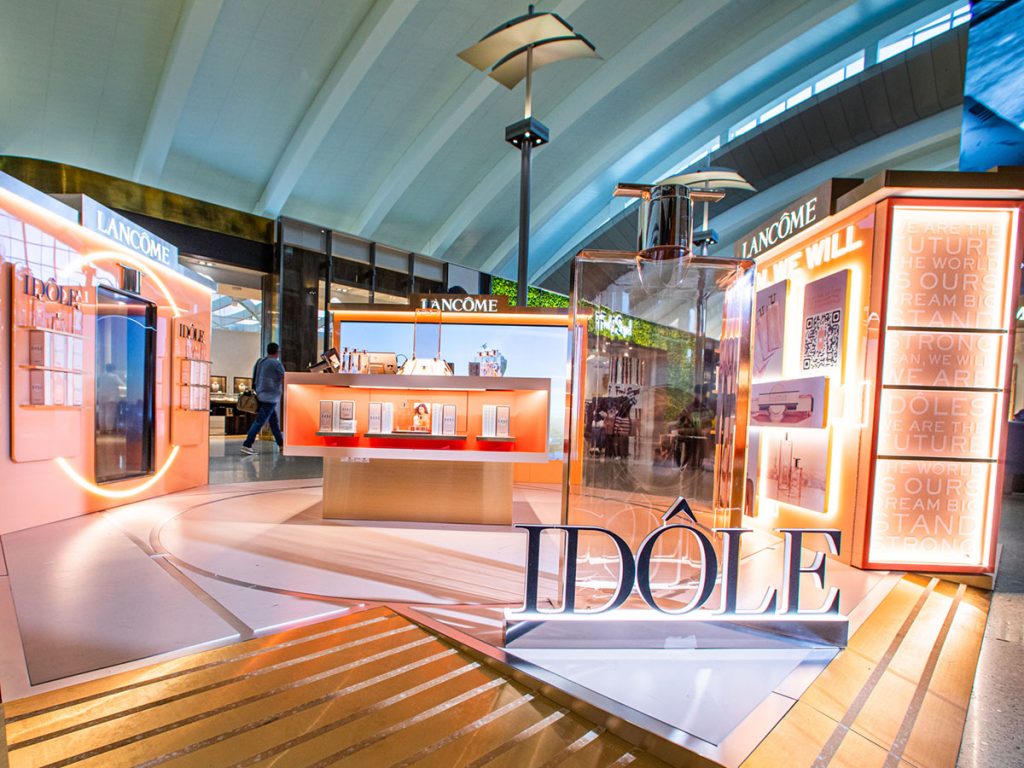 Discover "Beauty for all travellers"
The number of Chinese international travellers doubled from 2013 to 2019  , making them the largest group of global shoppers  . The shopping experience at the Haitang Bay Duty-Free Shopping Complex – the largest duty-free shopping centre in the world, located on Hainan Island in China – is a testament to the enthusiasm of these traveller-consumers. For example, the Biotherm shop there encourages travellers to turn their travel time into precious self-care time. And the pop-up Armani Box store, inspired by the world of cinema, invites shoppers to enjoy an interactive experience: virtual makeup try-ons complete with the chance to publish the results on social networks, or personalised video takes for those who want to try their hand at acting!
The rising number of leisure trips has led to heightened expectations for the shopping experience, which must be exceptional in order to live up to the fun and relaxing adventure it is a part of. L'Oréal aims to give all its consumers a unique beauty experience thanks to high-quality products and innovative services such as "retailtainment"  , personalisation and virtual beauty trials.
No. 1
L'Oréal is the beauty market leader in Travel Retail
Travel Retail: conquering new territories
L'Oréal Travel Retail is taking full advantage of the increase in global air traffic, which now totals 3.7 billion passengers  .
The travel market has extended to include new territories such as India, Turkey, Africa and South-East Asia. Growing airports in cities like Istanbul, Abu Dhabi, LaGuardia in New York and Beijing offer the perfect environment to promote L'Oréal brands. In addition to these airport shopping areas, downtown duty-free shops have also been incredibly successful with tourists.
The travel market is a key showcase for the Group's brands worldwide, as well as a strategic channel for winning over consumers and a new way to secure their loyalty and offer them unique experiences.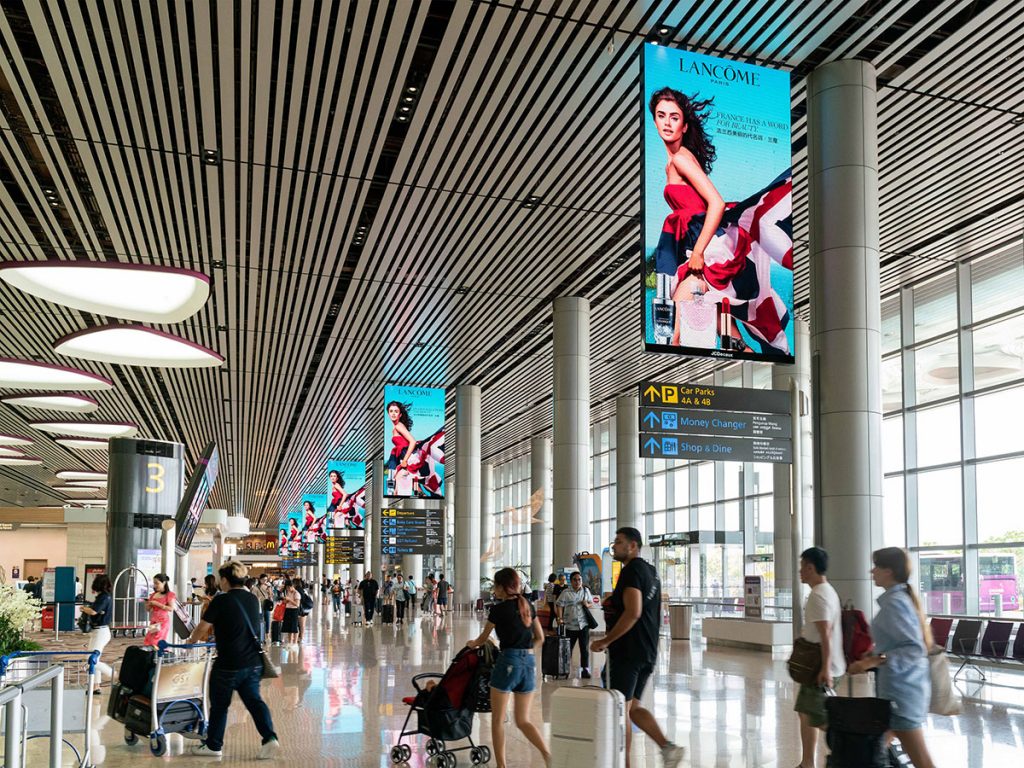 <h3>Responsible beauty commitments</h3>
L'Oréal Travel Retail is committed to responsible beauty, in line with the Group's sustainable development programme "Sharing Beauty With All". In terms of packaging, 100% of the cardboard used to package exclusive Travel Retail products is FSC and PECF certified. In 2019, the channel reduced cardboard use by 33 tonnes and plastic use by 5.8 tonnes, thanks in particular to new packaging for miniature perfume bottles. Moreover, 90% of the materials and display furniture used at the Tax Free World Exhibition were reused or recycled.
L'Oréal Travel Retail also supports efforts to achieve carbon neutrality by offsetting 100% of emissions from employee business trips through agroforestry, reforestation and environmental protection initiatives. Finally, to ensure its suppliers are on board, social audits are conducted to assess the social and environmental performance of each strategic suppliers.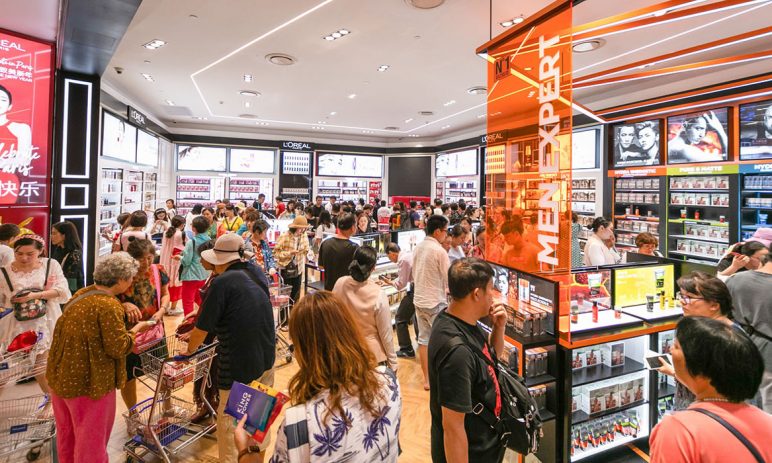 Thailand
L'Oréal Paris showcased in Bangkok
Beautiful in Bangkok: the L'Oréal Paris flagship store at King Power Downtown II  has been fully renovated and is now the largest L'Oréal Paris shop in the Travel Retail channel worldwide. The new concept focuses on reinventing the purchasing experience to make it unique and exclusive and incite travellers to learn more about the brand's "affordable luxury" products for both men and women. The 110-square-metre space now features three separate areas: the L'Oréal Paris makeup boutique (a first in the Asia Pacific Zone for Travel Retail), the Revitalift Classic Red Carpet area, and a space devoted to men's products.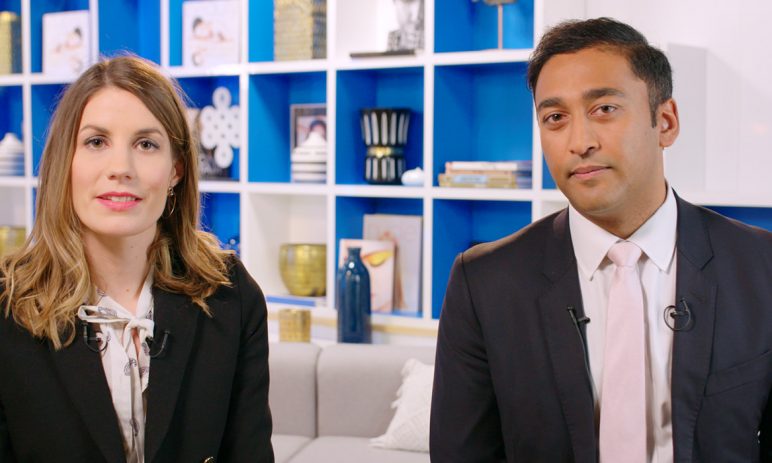 Wake up in Hong Kong and go to bed in Miami!
What is it like to work all over the world or all over Europe, with several cultures, countries and nationalities, and to feel connected to the world every day? Sylvia Tournery, Travel Retail Worldwide Zone, Brand Director Lancôme, and Shreshta Jana, General Manager Lancôme and Kiehl's, Travel Retail Europe, Middle East, Africa and India, share their day-to-day experiences working for L'Oréal Travel Retail.
Digital and "phygital" : a winning combination
With the rise of new purchasing channels and new customer expectations in terms of services and experiences over the last several years, the professional hairdressing industry has been evolving to include more digital technologies. L'Oréal has made digital technologies a major growth driver for both hairdressers and their clients.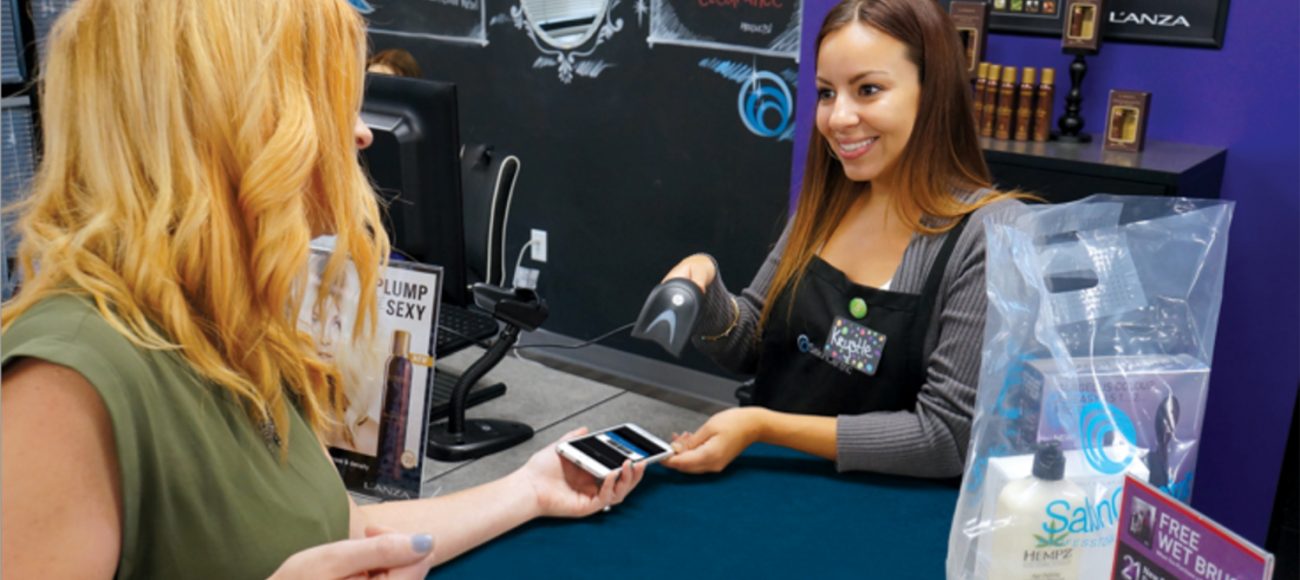 Digital technologies enhance the salon experience
New digital technologies give rise to new possibilities and allow professional hairdressers to deliver augmented experiences for their customers. The innovative Salon E-motionTM concept, which L'Oréal has rolled out in over 36,000 salons worldwide, is a perfect example. The programme focuses on educating hairdressers and transforming salons with digital technologies. For example, 2,800 E-motionTM salons across the globe have digital window displays. To inspire customers with the latest colour trends, the salons also offer areas where they can try out the Style My Hair app and use smart mirrors to immediately test new looks. In addition, high-tech digital tools – such as assessment cameras, which provide a precise study of the customer's scalp – take personalisation to a new level. Digital technologies are present at every stage of the salon experience, from booking the appointment through to sharing pictures of a new look from the selfie corner. The aim is to enhance the customer experience with a unique emotional and interpersonal approach.

Distribution goes "phygital"
L'Oréal is adapting to meet the needs of mobile professionals and their new ways of working. For example, with SalonCentric, the Group's distribution network for professional products in the United States, professional hairdressers benefit from a digital platform and a B2B  app that create a flexible purchasing experience via different channels, including a members-only same-day delivery service in one of the 400 participating stores.
This online experience complements the in-store experience at SalonCentric, which continues to open locations across the United States. SalonCentric has also built up a community of independent hairdressers who get together for training events. 135,000 hairdressers have already benefited from these educational sessions, run by "SalonCentric Beauty Gurus" in shops or salons. With better tools and training, professional hairdressers now have new means to reach their goal: providing superior services to their customers.