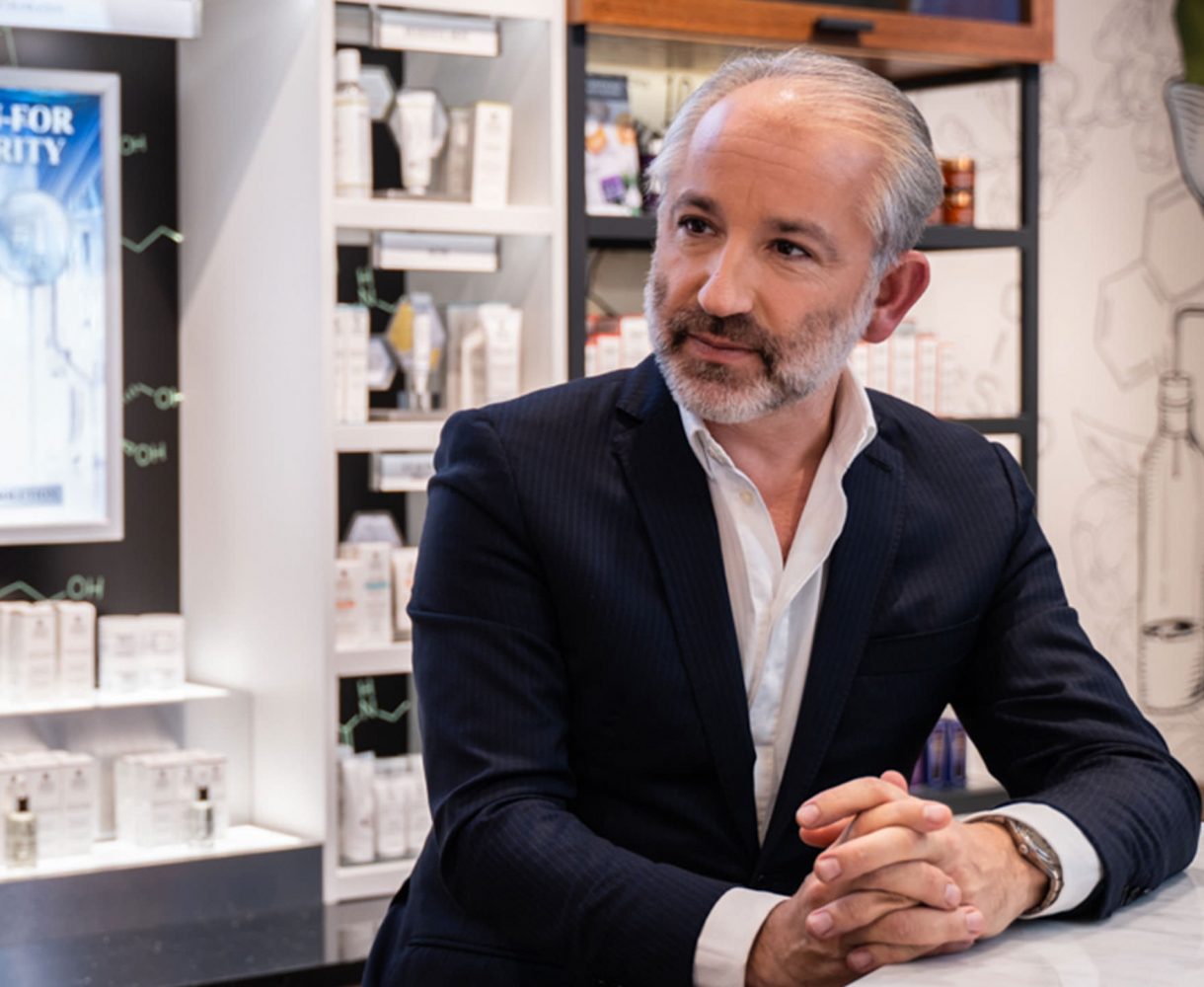 Cyril Chapuy
Joint interview with Daniel Chan
Cyril Chapuy, President, L'Oréal Luxe, and Daniel Chan, Global Chief Digital Officer, L'Oréal Luxe, discuss this year's highlights and the Division's digital acceleration.
Scroll to explore
How did the L'Oréal Luxe Division get through this year of unprecedented crisis?
Cyril Chapuy: 
2020 was a very challenging year for the luxury industry. With the pandemic, we had to face a massive closure of physical stores and a strong drop in air traffic. So, after several years of double-digit growth, the global market finished 2020 with a significant contraction. In this context, L'Oréal Luxe has proven its remarkable resilience, ending the year at -8.1% like-for-like.
The Division outperformed the market each and every quarter, and accelerated during the year, even ending with a positive fourth quarter. Very importantly, the Division managed to gain market shares in nearly every region on the planet. L'Oréal Luxe strengthened its leadership position in Asia Pacific. This performance was driven by mainland China, which once again posted remarkable growth. But we also gained market share in all 15 Asian markets in 2020. In Western Europe, L'Oréal Luxe delivered a solid performance. Western Europe is our historic region, but we are still making solid market share gains there, reaching record levels despite the closure of our brick-and-mortar points of sale during the first half. In North America, we had a slight drop in market share due to our footprint in makeup and department stores. But, thanks to impressive e-commerce acceleration in the second half, North America confirmed it's on the road to recovery. In the rest of the world—Eastern Europe, the Middle East and Latin America—we were also extremely resilient in 2020, reaching record market share numbers there as well. Finally, in Travel Retail, the "global shopper" portion of our business suffered.  
What assets helped L'Oréal Luxe overcome these challenges?
Cyril Chapuy: 
This crisis actually enhanced our strengths and confirmed that the transformative choices we made very early in the crisis were the right ones.
First, the choice to ramp up e-commerce. As early as the first quarter, the Division adapted very quickly to the new market conditions by reshaping and reallocating its business drivers across its digital ecosystem. Worldwide, e-commerce recorded double-digit growth in 2020 at +63% , with growth in every single region of the globe. E-commerce now accounts for 37% of Division sales, and it will soon reach 50%.
Second, the choice to invest strongly in direct-to-consumer, the most strategic channel of all because we control the full consumer experience and all consumer data.
Third, the choice to believe, more than ever before, in big, meaningful innovations. While all our competitors cancelled or postponed their launches, we stuck to our schedule and pushed our new products very hard.
Lastly, the choice to strengthen our position with Chinese consumers, the most important luxury consumers on the planet. In 2020, L'Oréal Luxe was the clear leader in the local Chinese market and Lancôme is Chinese women's favourite brand . 
Digital is one of the strengths of L'Oréal Luxe. Can you tell us more?
Cyril Chapuy: 
L'Oréal Luxe stepped up the transformation of its distribution channels in order to overcome the closure of a large number of points of sale all around the world with the different lockdowns. More than ever before, e-commerce, direct and indirect, became crucial in 2020. And D2C, direct-to-consumer, was the priority.
I'll let Daniel explain in more detail.
Daniel Chan: 
Our D2C online business grew significantly in 2020. And one of the key things that our D2C online business allows us to do is leverage our insights and data to create very tailored luxury online shopping experiences at every step in the consumer journey. For example, at the height of the pandemic, we noticed a twofold increase in consumers searching for skincare products on our websites. With this in mind, we fully customised our online plans and merchandising to achieve spectacular results. In the UK for example, Lancôme Génifique online sales were multiplied by 30, and Absolue Revitalizing Eye Cream by 14. These are just two examples of how our teams worldwide embraced the need to transform distribution and accelerate our D2C online business, which proved crucial in 2020.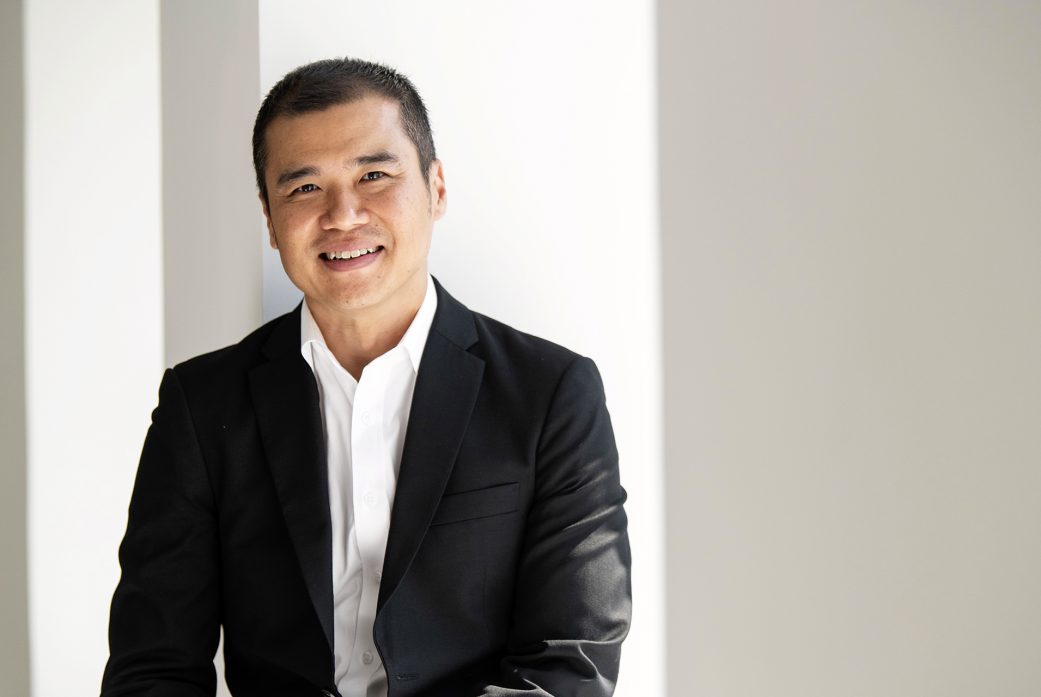 Cyril Chapuy:
L'Oréal Luxe also continued to accelerate in new digital areas such as social, community management , advocacy, loyalty and digital services.
Daniel Chan: 
Digital channels are what consumers naturally turn to when they are locked down in their homes. We recognised the need for our brands not only to accompany our consumers who were stuck at home, but also to entertain them. A great example of this was the YSL Beauty Club Virtual Room, which took place in May. We hosted thousands of guests from over 40 countries, all virtually connected to our guest DJ here in Paris and partying away from the comfort of their own homes! Another example, but this time with a different angle, was a livestream series by Lancôme called "At Home with Lancôme", which offered no less than 40 hours of livestreaming content to help consumers cope with being stuck at home. 2020 truly was the year we had to create one-of-a-kind ways to engage and build our relationships with our consumers.
Cyril Chapuy: 
By staying very close to our consumers during this crisis, our brands laid the foundations for a more authentic, longer-term relationship with their communities, which is the key to success. And digital gives us the ability and options to do so. We firmly believe that everything we have learned this year will help us to make the right choices. We are convinced that digital technologies, along with responsive marketing, data and services, will be key in the future of luxury beauty.